Sony Cyber-shot DSC-RX1R lens review: Sharp, but not without some compromise...
By Kevin Carter -
Tuesday August 27 2013
Lens Review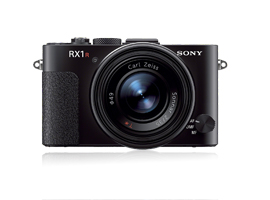 Following the separate assessment of the modified sensor in Sony's special edition RX1R high-end full-frame compact we've now analyzed its fixed focal length Carl Zeiss Sonnar 2,0/35 lens. Sony claim this new model has improved resolution and image sharpness but just how well does this fine-tuned combination perform?
With its full-frame 36x24mm CMOS sensor and fixed, high-quality Carl Zeiss 35mm f/2.0 lens the RX1 and now the modified version with its optical low pass filter (OLPF) removed, the RX1R are very attractive cameras for landscapes, architecture and reportage; anything really where portability and discrete operation are essential. The modified RX1R lacks the OLPF of the standard model promising an increase in resolution and sharpness, however unsightly moiré may be noticeable under certain conditions and may require additional steps in post-production software to reduce.
Besides the attraction of the full-frame high-resolution sensor without an OLPF, the RX1R has a highly desirable Carl Zeiss Sonnar T* 2/35 (35mm f/2.0) lens. It features eight elements in seven groups (with three aspherical elements), focuses to just 20cm and has both focus and aperture rings for manual control.
Further readings for the Sony Cyber-shot DSC-RX1R lens review: Sharp, but not without some compromise...
To provide photographers with a broader perspective about mobiles, lenses and cameras, here are links to articles, reviews, and analyses of photographic equipment produced by DxOMark, renown websites, magazines or blogs.
---
---
---