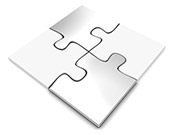 DxOMark site content can be reproduced for professional use, limited as defined by the DxOMark Conditions of Use ("Fair Use").
DxOMark is constantly looking for opportunities to partner with the media, including print publications, specialized websites, and blogs. If your website/publication is relevant to the world of digital photography, mobile devices, or imagery, and you would specifically like to publish DxOMark data, please contact us.
Samsung Galaxy S II
Friday November 30 2012
Mobile Review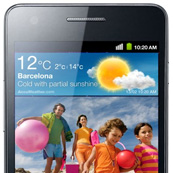 Overview
The Samsung Galaxy S II is a slim little thing. The smartphone measures less than 9mm thick, making it a miracle the South Korean company was able to squeeze anything else into the 2011 launched mobile.
But the electronics giant managed to pack in an 8-megapixel camera into the S II. The sensor helped the Samsung cellphone deliver decent outdoor pictures. It also aided the device in capturing a fair amount of details when filming video in bright lighting.
Unfortunately, the smartphone was hammered in low light environments – users will want to engage the S II's flash in dim settings. In low light, the smartphone also faulted at losing texture due to an over correction for noise. The product was also plagued by strong color shading and its autofocus performed weakly, however its trigger mode proved smoother and more reliable.
Photo
| | |
| --- | --- |
| Exposure and contrast | |
| Color | |
| Autofocus | |
| Texture | |
| Noise | |
| Artifacts | |
| Flash | |

Pros
Trigger autofocus is fluid and repeatable.
Performs strongly with flash.

Cons
No automatic refocussing.
Strong presence of color shading, even outdoors.
Noise correcting filter leads to strong loss of texture in details.
Trigger mode remedies the mobile's unpredictable autofocus reliability.
Video
| | |
| --- | --- |
| Exposure and contrast | |
| Color | |
| Autofocus | |
| Texture | |
| Noise | |
| Artifacts | |
| Stabilization | |

Pros
Nice detail preservation in bright outdoor lighting.

Cons
Video stabilization is absent.
Unreliable autofocus in low lighting. Visible lens breathing.
Very distracting and visible color shading.