The Nikon D800 is the new king of DxOMark with a score of 95
Friday March 23 2012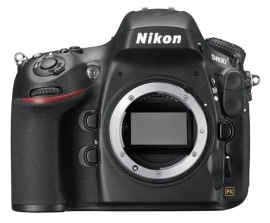 The Nikon D4 spent only a few days in the top spot for DxOMark sensor results before being dethroned by the Nikon D800, which is a complete success in every sensor-related respect:
Overall score: 1st (95)
With its 4-point lead, the Nikon D800 has become the new sensor of reference — and with an unmatched quality-to-price ratio to boot: among the 8 top cameras, it is by far the least expensive (with an announced price of less than 3000 $).
Studio: tied for 3rd (25.3 bits)
These results are living up to our expectations. Certain people openly wondered if the D800's results would be comparable to those for medium-format cameras, and this certainly doesn't contradict this idea.
Landscape: 1st (14.4 EV)
Here also we expected the D800 to do well, and once again we were not disappointed. (This really wasn't a surprise, given the results for the Nikon D7000.)
Further readings for the The Nikon D800 is the new king of DxOMark with a score of 95
To provide photographers with a broader perspective about mobiles, lenses and cameras, here are links to articles, reviews, and analyses of photographic equipment produced by DxOMark, renown websites, magazines or blogs.
---
---
---
---
---