Samsung NX20 review - A great performance among stiff competition
By Ben Boswell -
Wednesday February 27 2013
Sensor Review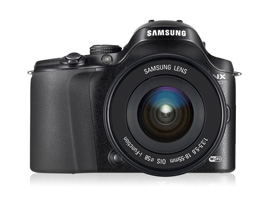 The Samsung NX20 is a good 'Hybrid' APS-C camera, it is a pretty good APS-C camera, and actually it's not a bad camera by any standards! Unfortunately for the Samsung it is surrounded by other good cameras and needs something special to make it not just a good camera but a successful camera.
Features and Specifications
The Samsung NX20 has one of the highest resolutions of any hybrid camera on the market, with a 20.3 megapixel CMOS sensor (only the Sony NEX 7 sport the last 24 Mpix Sony sensor). Among APS-C cameras there are a few 24 Mpix models available, all of which are SLR (Nikon) or SLT (Sony).
The specifications are good, the camera offers an excellent range of functions as you would expect. There are a few things that could be better: the video capture is at 30FPS and higher rates can only be recorded when the resolution is reduced to VGA (640x480) or lower. The monitor is not very high resolution either at 614k. However the video is full HD and the screen is fully articulated. The NX20 does have quite a comprehensive connectivity system with built in Wi-Fi. The system allows you to connect to a smartphone for sharing and to use the phone as a controller or even a remote viewfinder. You can also connect directly to the web if there is an available hotspot, to upload images direct to Facebook or other sharing sites and, via 'TV Link' to other devices such as a TV for viewing. Samsung appears to be using its experience in mobile technology to add interesting functionality to its cameras.
There is a range of lenses available from Samsung covering focal lengths from 16mm to 200mm, (the relative focal length for full frame 35 mm is x1.5 so this range is effectively 24mm to 300mm). At present there are no independent lenses available for the Samsung NX mount.
The Samsung NX20, with the specifications it has, with the RAW capture and manual overrides on all of the automatic functions, is clearly aimed at people who are serious about their photography. It is also fully automated so that you don't need to know all the finer details of picture taking but it will allow you to be creative if you want to be.
Further readings for the Samsung NX20 review - A great performance among stiff competition
To provide photographers with a broader perspective about mobiles, lenses and cameras, here are links to articles, reviews, and analyses of photographic equipment produced by DxOMark, renown websites, magazines or blogs.
---
Comments
Added by

XCLN

| July 05 , 2013

Fuji X-Trans sensors

I understand that they are outside your normal current system.
Still, it would be great if you could test these. PLUS you might benefit from looking outside the box - there must be a common ground to Bayer and X-Trans, and all other sensors, after all isn't human vision the final arbiter?


Reply | Read all replies for this comment
First replies for this comment
---
Re: Fuji X-Trans sensors

Hello!

Thanks for your comment.

The test of the Fuji X-Trans cameras is not planned for now.

Best regards,

The DxOMark team


Reply
---
First replies for this comment
---
Re: Have you heard about Fuji ?

Hi,

Thanks for your interest in DxOMark.

If you are referring to the Fuji X cameras, you probably know that they do not use a Bayer matrix but a "X-Trans" matrix. We will try to test this sensor, but although we try to respond to your requests to provide tests for specific camera models, there are no plans for doing it in the short term.

Best regards,

The DxOMark Team


Reply
---