With a constant fixed aperture of f/4 across all focal lengths, the AF-S Nikkor 70-200mm f/4G ED VR is an alternative to the AF-S Nikkor 70-200mmf/2.8 VR II telephoto lens that is intended for a more professional market. Like its big brother, the 70-200mm f/4 is equipped with the latest generation of optical image stabilization for which Nikon announces a huge gain of 5 stops.
The telephoto lens's VR system has two modes of operation: a classic mode and an "Active" mode that stabilizes high-frequency shake for images taken in motion.
The autofocus utilizes Silent Wave Motor (SWM) technology, and the minimum focusing distance is one meter, at which it offers a reproduction ratio of 0.274x at 200 mm.
The AF-S Nikkor 70-200mm f/4G ED VR's optical formula incorporates 20 elements divided into 14 groups, with a Nano Crystal Coat treatment that reduces ghosting and improves contrast. To deal with blurred background, the diaphragm is composed of 9 circular blades.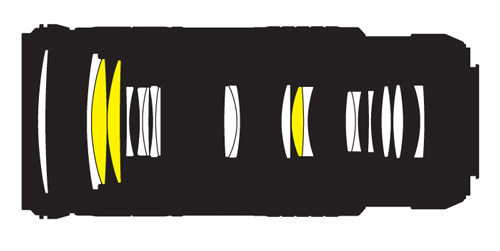 Designed to be compact, the 70-200mm f/4 measures 17.8 cm in length with a diameter of 78 mm. (The filter diameter is 67 mm.) On the scale, the AF-S Nikkor 70-200mm f/4G ED VR weighs in at 850 grams.
Price and availability
The AF-S Nikkor 70-200mm f/4G ED VR telephoto lense will be available the end of November 2012 at a price of $1,399.95. The optional RT-1 tripod collar will be available for $223.95.