In 2018, Dali — which stands for Danish Audiophile Loudspeaker Industries — released its first ever portable Bluetooth speaker. True to its heritage, the Katch sports elegant Scandinavian aesthetics with a super-slim, oval, extruded-aluminum body that comes in five different colors. Besides Bluetooth, the speaker is equipped with a mini-Jack input and a USB charge output.
In terms of sound, the Katch houses two 21 mm light weight soft dome tweeters bringing "detail, accuracy and speed to the high frequencies", and two 3.5″ long excursion bass mid-range woofers using a specially designed chassis, inverted diaphragm, and custom spider suspension for true low frequency reproduction. The speaker has two audio profiles, one optimized for a more neutral tonal balance, the other adding warmth: for this evaluation, DXOMARK's engineers focused exclusively on the "Clear" mode, which is implemented by default.
Key specifications include:
Dimensions: 268 mm x 138 mm x 47 mm (width x height x depth)
Weight: 1.1 kg
Drivers: Two 21 mm tweeters, two 3.5″ woofers, two passive radiators.
Connectivity: Bluetooth (aptX compatible) and mini-Jack
Colors: "jet black", "dark shadow", "grape leaf", "cloud grey", and "green moss"
Test conditions:
Tested with Motorola HSPK for music and Xiaomi Mi TV Box S for movies
Communication protocol used: Bluetooth for music, mini-Jack for movies
About DXOMARK Wireless Speaker tests: For scoring and analysis in our wireless speaker reviews, DXOMARK engineers perform a variety of objective tests and undertake more than 20 hours of perceptual evaluation under controlled lab conditions. This article highlights the most important results of our testing. Note that we evaluate playback using only the device's built-in hardware. (For more details about our Speaker protocol, click here.) The Dali Katch falls into the Advanced category of devices in the DXOMARK Speaker rankings.
Test summary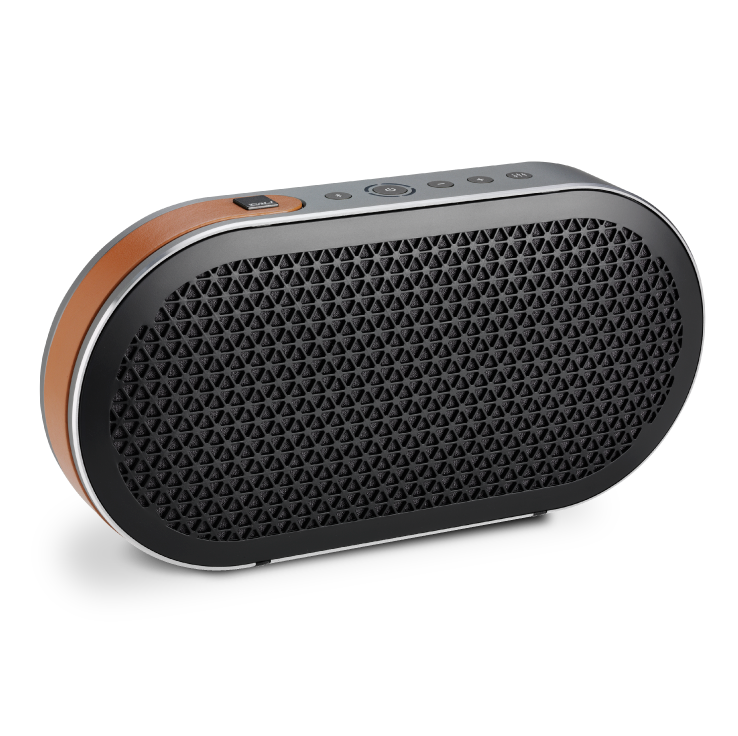 Dali Katch
105
speaker
Pros
Clear frequency response, with intelligible voices
Relatively natural rendering
Few artifacts
Decent attack and sound envelope overall
Cons
Aggressive tonal balance, very high midrange-centric
Lack of bass and low midrange
Inaccurate bass envelope
Imprecise localizability, skewed left-right balance
Poor volume consistency

Below average performance at high SPL
The Dali Katch's overall score of 105 places it at the bottom of our Advanced speakers ranking. Among other things, this is due to its fairly aggressive, midrange-focused tonal balance, which benefits female voices, but makes male voices considerably thinner. This score also results from the lack of low-end, which hinders bass precision as well as punch, and from the speakers' architecture, which impairs both localizability of the sound sources and balance between left and right channels. Further, volume steps are inconsistent — especially in the lower half of the volume scale.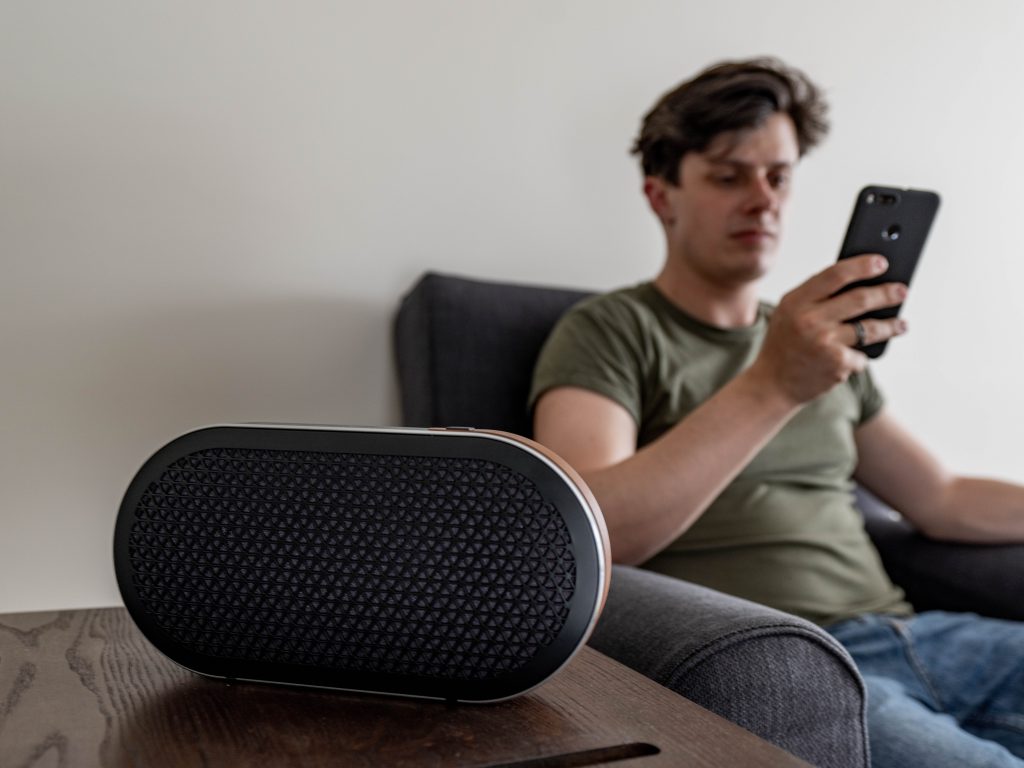 The Dali Katch's design allows for an even front and rear distribution of sound.
There are also positive aspects to the Katch's construction, as it allows an even front and rear (monophonic) distribution of the sound. Along with its relatively natural rendering, discreet artifacts, and decent attack, this makes it suited for friendly gatherings, or listening to a podcast at soft volumes.
Sub-scores explained
The DXOMARK Speaker overall score of 105 for the Dali Katch is derived from a range of sub-scores. In this section, we will take a closer look at these audio quality sub-scores and explain what they mean for the user, and we will show some comparison data from two of the device's competitors, the JBL Xtreme 3 and the Sonos Roam.
Timbre
109
Bowers & Wilkins Formation Wedge
DXOMARK timbre tests measure how well a speaker reproduces sound across the audible tonal range and takes into account bass, midrange, treble, tonal balance, and volume dependency.
Playback timbre comparison
In Clear mode, the Katch's tonal balance is largely focused on high-midrange frequencies, with recessed bass and low midrange on one hand, and a too-prominent brightness on the other. While this tuning may improve presence and clarity, more often than not, it leads to thin male voices, and a harsh, aggressive timbre — especially at loud volumes.
Music playback frequency response
As shown in the graph above, the Katch is unquestionably surpassed by the JBL Xtreme 3 in terms of bass response (below 80 Hz). As for the significant boost above 1000 Hz (blue curve), it reflects the prominence of the higher midrange.
Dynamics
92
Bowers & Wilkins Formation Wedge
Our dynamics tests measure how well a device reproduces the energy level of a sound source, taking into account attack, bass precision, and punch.
Playback dynamics comparison
The Katch does a fairly good job at delivering sharp attack. Despite being decent, punch is impaired by the recessed lower midrange and bass. So is the bass envelope, which lacks most of its sustain.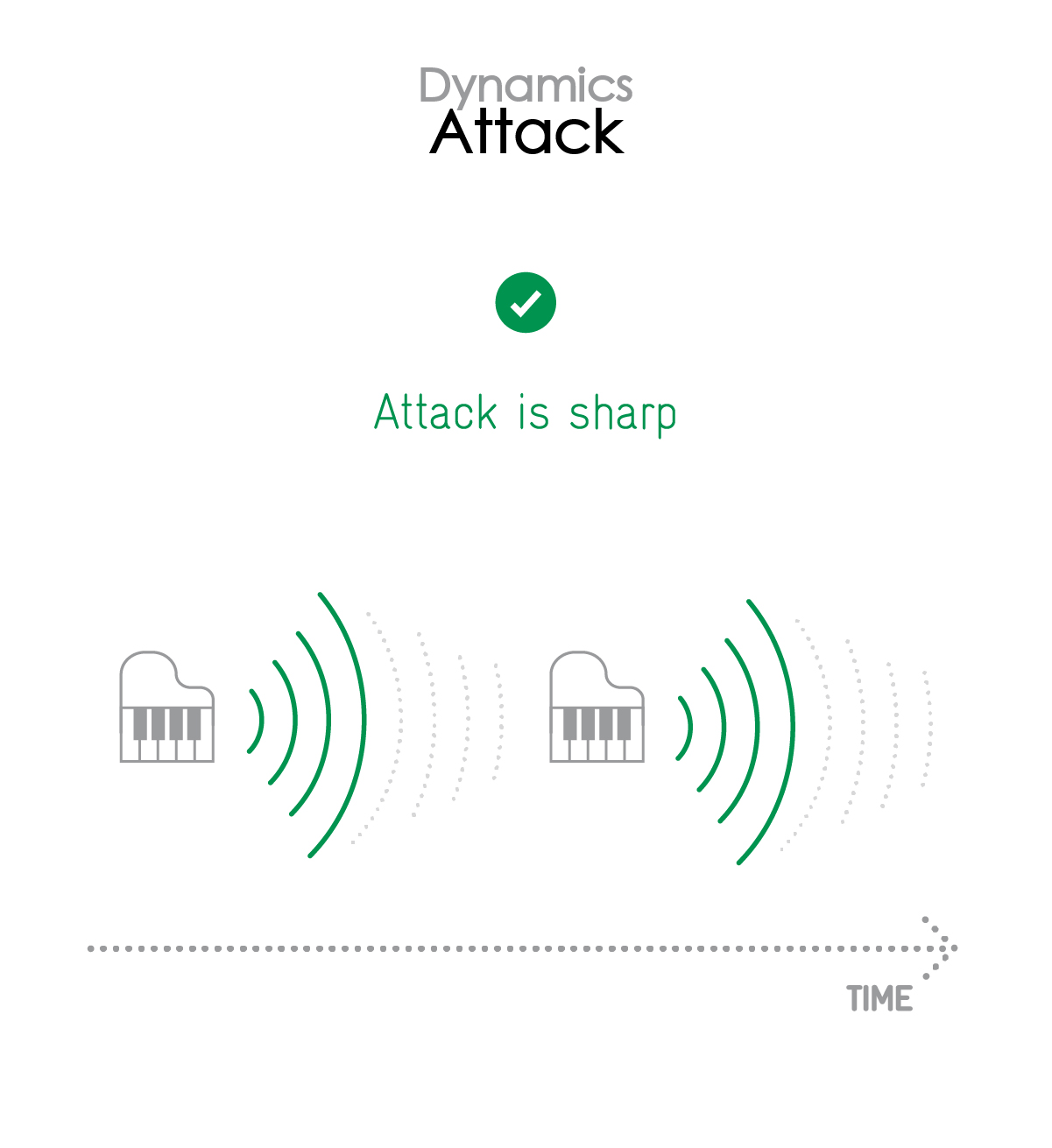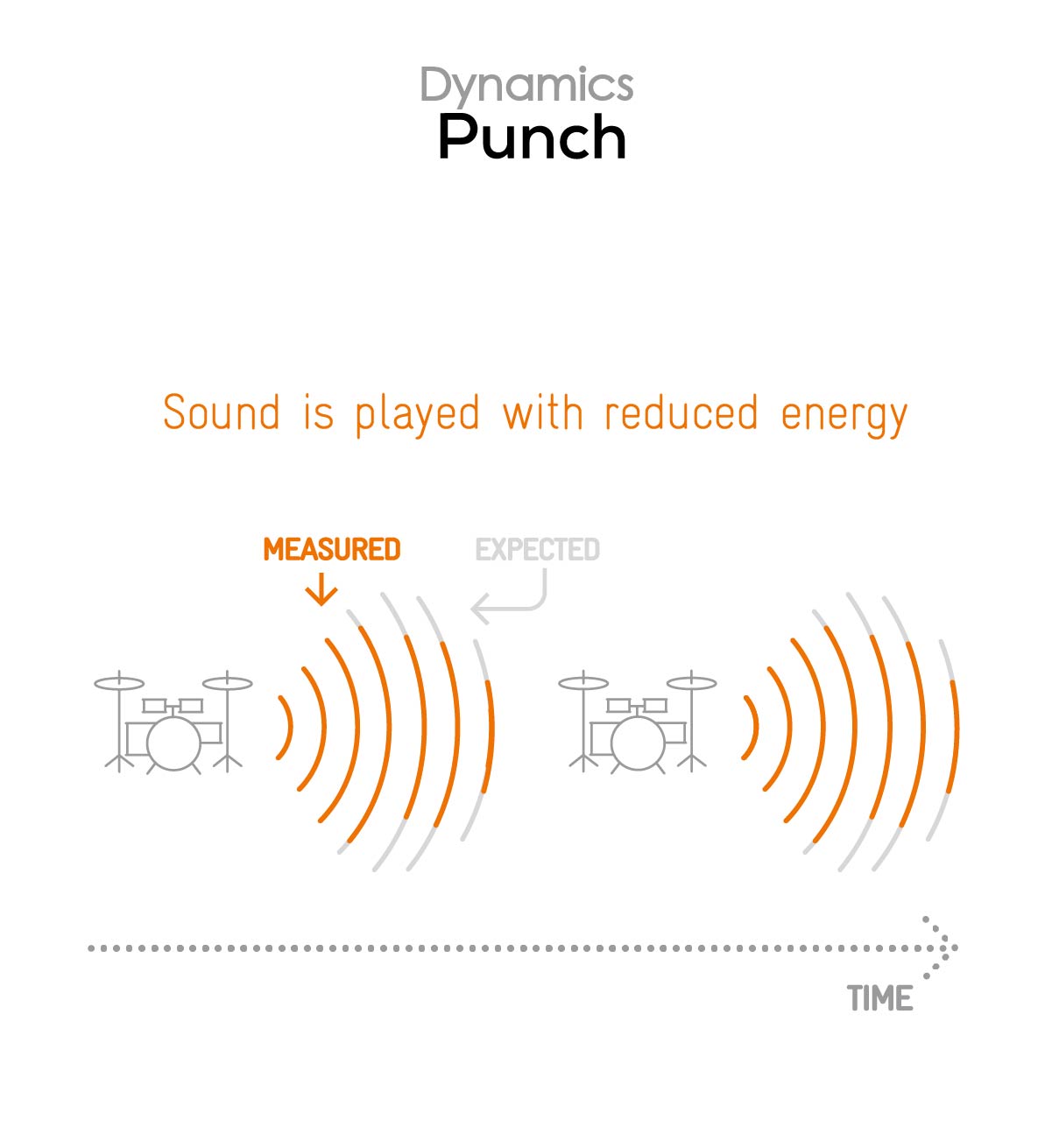 Spatial
80
Bowers & Wilkins Formation Wedge
Our spatial tests measure a speaker's ability to reproduce stereo sound in all directions, taking into account localizability, balance, wideness, distance, and directivity. Please note that wideness is 0 on mono speakers and on speakers that cannot deliver a significant stereo effect.
Playback spatial comparison
The Katch is a composite front and rear baffle, with each side including one tweeter, one woofer and one passive radiator. While this acoustic architecture ensures that sound is evenly distributed at the front and back of the speaker (see our polar graph below), it also creates a slightly uncentered sound field.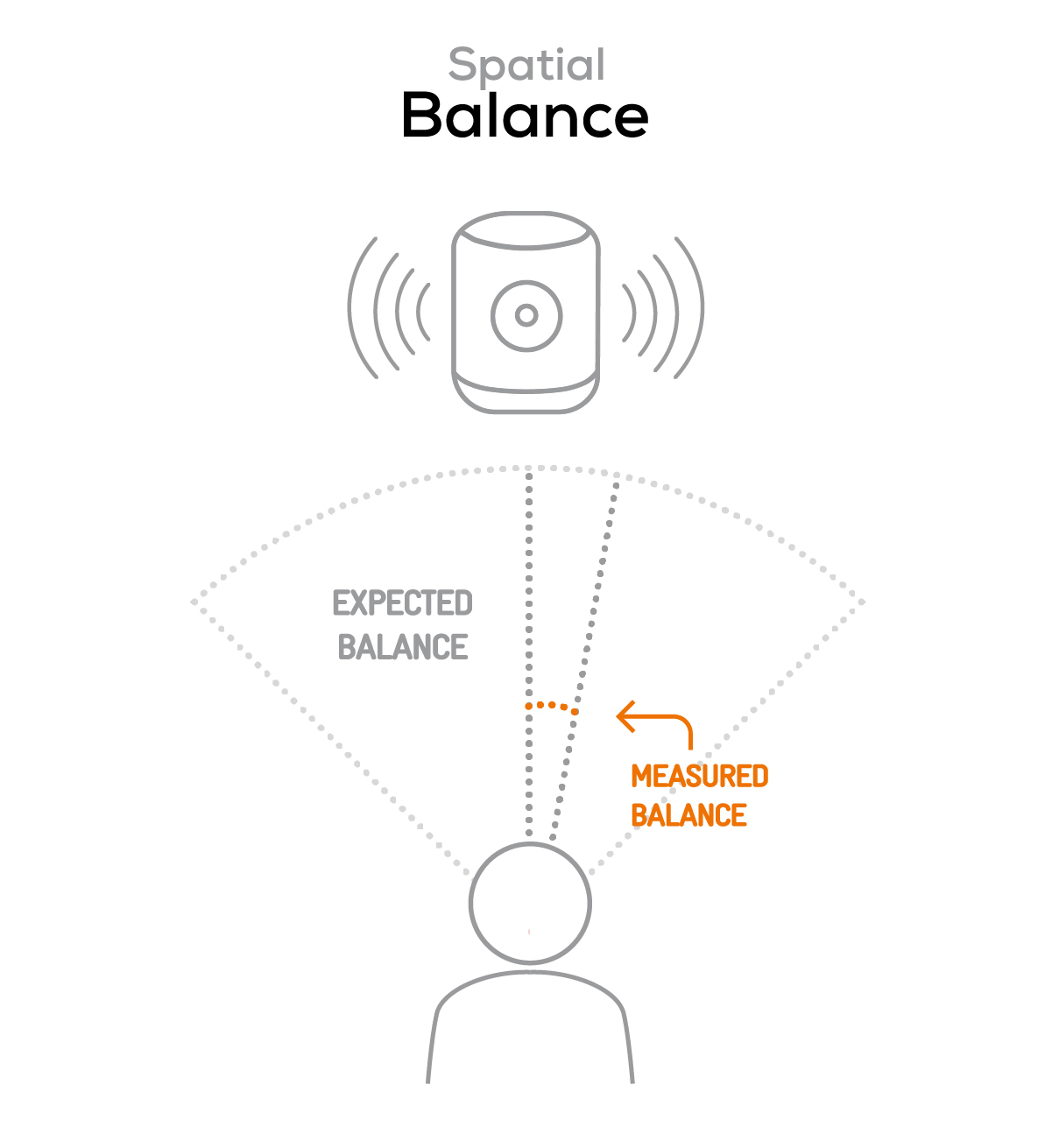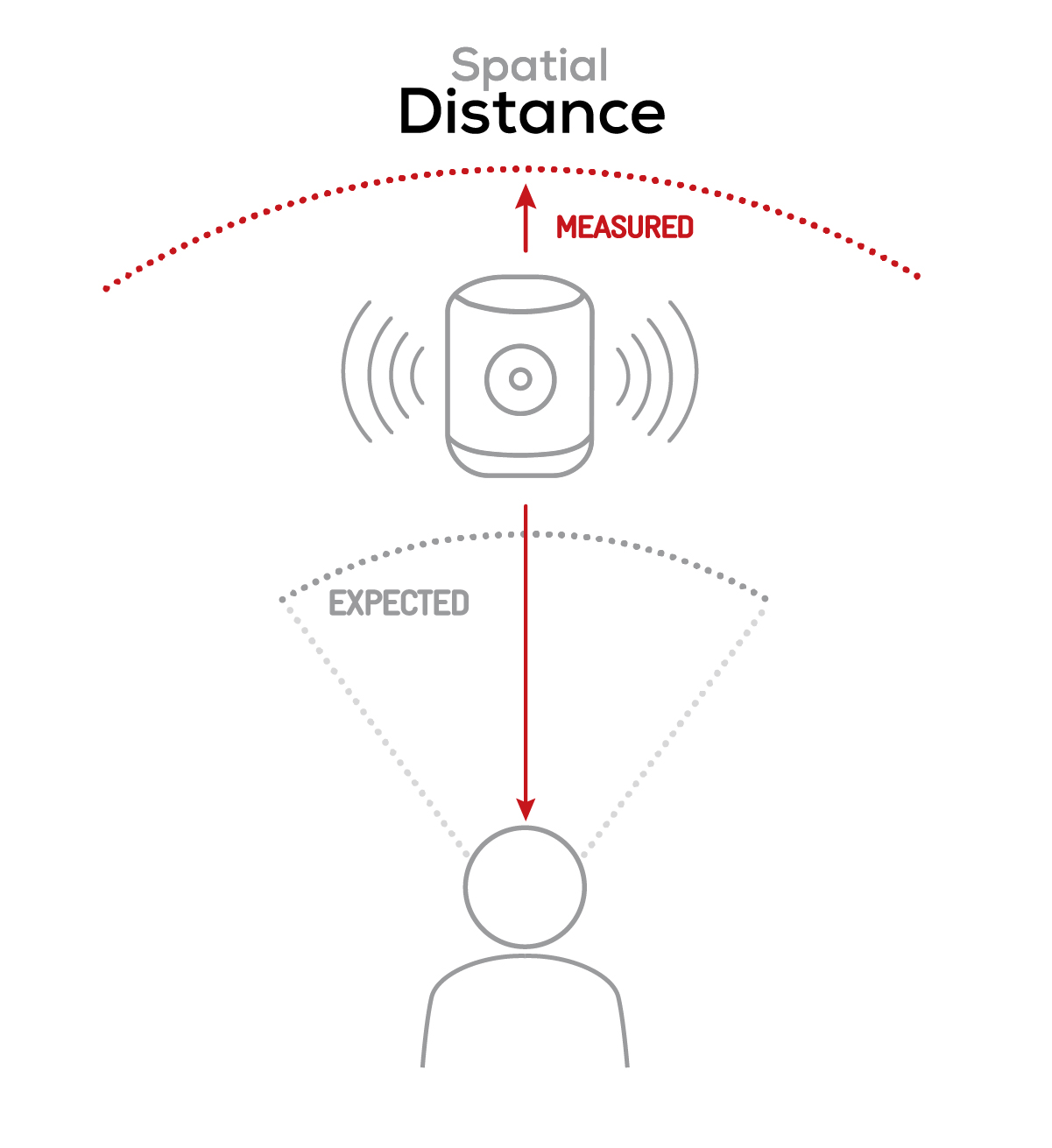 Localizability can be impaired as well, depending on the speaker's environment — for example, if it is positioned close to a wall. Also, the lack of low midrange results in an unrealistic distance rendering: sources systematically seem a bit further than they should. Finally, note that the speaker delivers a multi-mono (non stereo) sound reproduction. However, there is a slight difference in correlation between the front- and back-firing speakers, which can give a subtle impression of wideness, depending on the room acoustics.
Volume
93
Bluesound Pulse Mini 2i
Our volume tests measure both the maximum loudness a speaker is able to produce and how smoothly volume increases and decreases based on user input.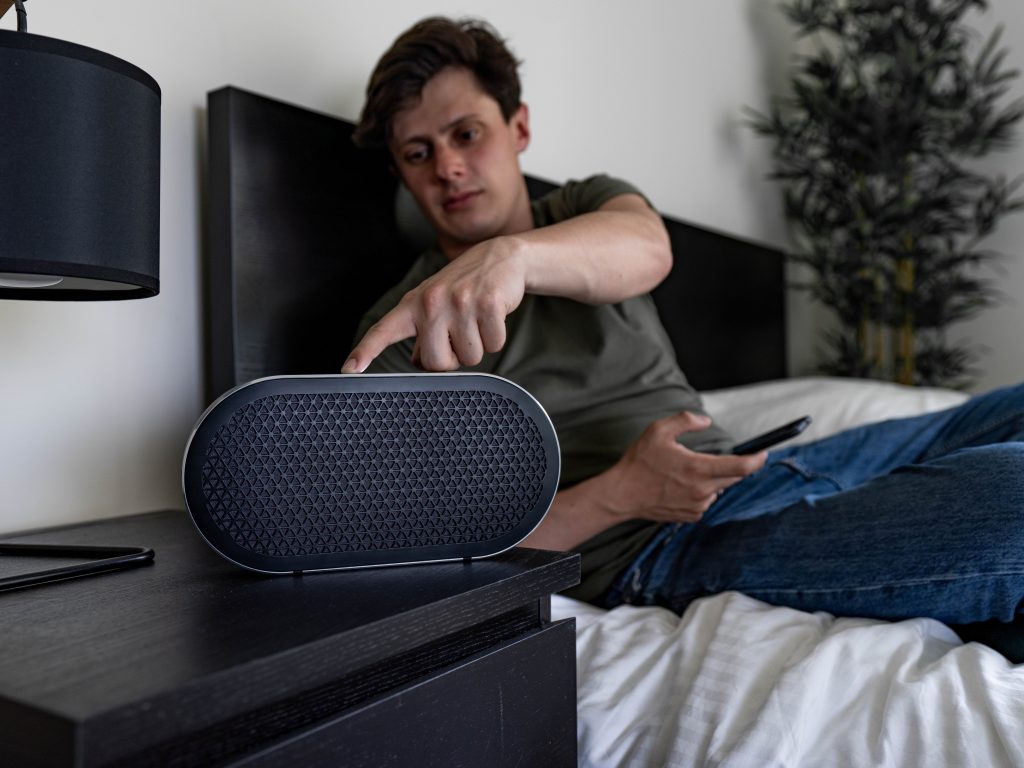 The Dali Katch is suitable for listening to podcasts at soft volumes.
Playback volume comparison
As shown in the graph below, volume step consistency is quite poor. Compared to the Sonos Roam (yellow), it is considerably less linear — especially in the first half of the volume scale.
Playback volume consistency comparison
While maximum volume is a bit below average, even considering the cabinet's size, it is still above that of the Sonos Roam's. Here are a few sound pressure levels (SPL) we measured when playing our sample recordings of hip-hop and classical music at maximum volume:
| | | | | | | |
| --- | --- | --- | --- | --- | --- | --- |
| | Correlated Pink Noise | Uncorrelated Pink Noise | Hip-Hop | Classical | Latin | Asian Pop |
| Dali Katch | 89.4 dBA | 89.8 dBA | 82.4 dBA | 80.5 dBA | 84.2 dBA | 74.8 dBA |
| Sonos Roam | 80.7 dBA | 78 dBA | 75 dBA | 70.3 dBA | 77.5 dBA | 69.9 dBA |
| JBL Xtreme 3 | 91.4 dBA | 87.3 dBA | 86.2 dBA | 81.3 dBA | 86.3 dBA | 80.1 dBA |
Artifacts
Our artifacts tests measure how much source audio is distorted when played back, along with such other sound artifacts as noise, pumping effects, and clipping. Distortion and other artifacts can occur both because of sound processing and because of the quality of the speakers.
Playback artifacts comparison
Audio played back through the Katch's drivers at nominal level is fairly clean. At loud volumes, occasional distortion can be noticed, along with slight compression — which turns into pumping at maximum volume.
Playback total harmonic distortion
At quiet listening levels, a subtle pumping in the low-end can be observed. Finally, as the Bluetooth connection induces an audio/video latency of about 200 ms, the mini-jack input comes in very handy. No other user-induced artifacts were noticed.
Conclusion
While Dali's first portable speaker certainly has a lot of style, the Katch still needs a few more arguments to climb up our Audio ranking scale. Due to its unbalanced frequency response, altered dynamics, spatial drawbacks and volume inconsistencies, the Katch is unsuitable for an outdoor or kitchen use, partying, or watching movies. But the Bluetooth speaker turns in a fairly natural rendering, does a good job of managing sonic artifacts at nominal volume, and distributes sound evenly at 0° and 180° — all of which make it a decent choice for friendly gatherings, or listening to podcasts at soft volumes.