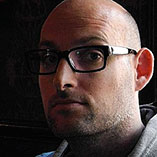 Lars Rehm
Editor-in-Chief
Lars Rehm is the editor-in-chief of DxOMark.com. In the last ten years he has tested and shot with countless digital cameras of all shapes and sizes, but nowadays he captures most of his images with a smartphone. He is a regular contributor to Dpreview.com, where he started his career in tech journalism, and other publications in the US, UK and Germany. You can find him on Twitter and Instagram.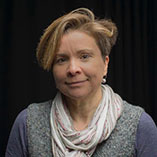 Angela Nicholson
Writer
Angela started reviewing cameras and photographic kit in early 2004. Since then she's been Amateur Photographer's Technical Editor and Head of Testing for TechRadar and Future Publishing's extensive photography portfolio, where she used DXO Analyzer as part of the testing process. Angela is now part of the team behind Camera Jabber, an exciting new website built for photographers by photographers. She's tested everything from straps to backpacks, compacts to medium format cameras and software to hard drives. Angela can be found on Twitter and Instagram.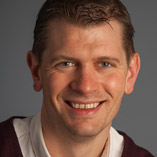 Paul Carroll
Writer
Paul is a commercial photographer, freelance journalist and photography tutor at Nottingham Trent University. Commercially Paul shoots events, portraits and editorial content for a range of blue chip clients including Sky, Jaguar Land Rover and Budweiser, to name just a few. Previously a technical writer across a range of UK photography magazines and websites, Paul has been a regular contributor to DxOMark since 2012, providing expert analysis and insight in our sensor, lens and mobile reviews.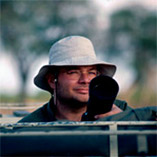 David Cardinal
Writer
David Cardinal is a veteran travel and nature photographer, with two decades of experience reviewing photo gear, as well as a technology journalist and tech industry veteran — having written for publications including PC Magazine, Photoshop User, Outdoor Photographer, Studio Photography & Design, Extremetech.com, and Ars Technica. His digital imaging expertise — dating back to his early career in Silicon Valley startups — allows him to serve as a Datacolor Expert, and as a frequent speaker at B&H Photo in New York. He co-authored The D1 Generation, one of the first books on digital photography. David leads a number of small-group photo tours each year to diverse locations including Alaska, Texas, Southeast Asia, and Africa.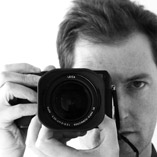 Kevin Carter
Writer
Kevin Carter started his career in photography taking environmental portraits over three decades ago. For the last ten years or so, he has been a full-time freelance journalist and editorial photographer, and has written numerous technical articles and hardware and software reviews, and has had many images published both in print and around the web. He has been fortunate to have used most modern film and digital cameras and various lenses as a reviewer. His preference for the Mac is balanced by the practicality of the PC, and he willingly runs both side-by-side.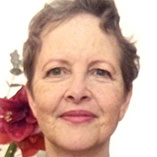 Lynn Anderson
Editor
A professional writer and editor for decades, Lynn Matthews Anderson has worked for DxOMark as a French-to-English translator, writer, and editor since 2008. A photo enthusiast, she has not only happily participated in DxOMark's evolution over the years, but has made use of DxO software both personally and professionally. She and her husband divide their time between their home in southeast France and their apartment in Berlin, where Lynn sings first soprano in a pro-level choir.