We put the JBL L75ms Music System through our rigorous DXOMARK Audio test suite to measure its performance at playing back audio. In this review, we will break down how it fared in a variety of tests and several common use cases.

Overview
Key specifications include:
Wireless protocols: AirPlay, Wi-fi, Bluetooth
Wired connectivity: Jack
Dimensions: H: 216mm x  W: 790mm x D: 287mm (8.5 in x 31.1 x 11.3 in)
Weight: 15.9 kg (35 lbs .)
Speakers: 5 Driver design: dual 5.25-inch woofers, dual 1-inch Aluminum tweeters and a central 4-inch midrange driver Selectable sound-field expander and bass contour controlsHDMI ARC, moving magnet phono, and 3.5mm auxiliary inputs

Test conditions:
Tested with Apple  iPhone smartphone, iOS
Communication protocol used: AirPlay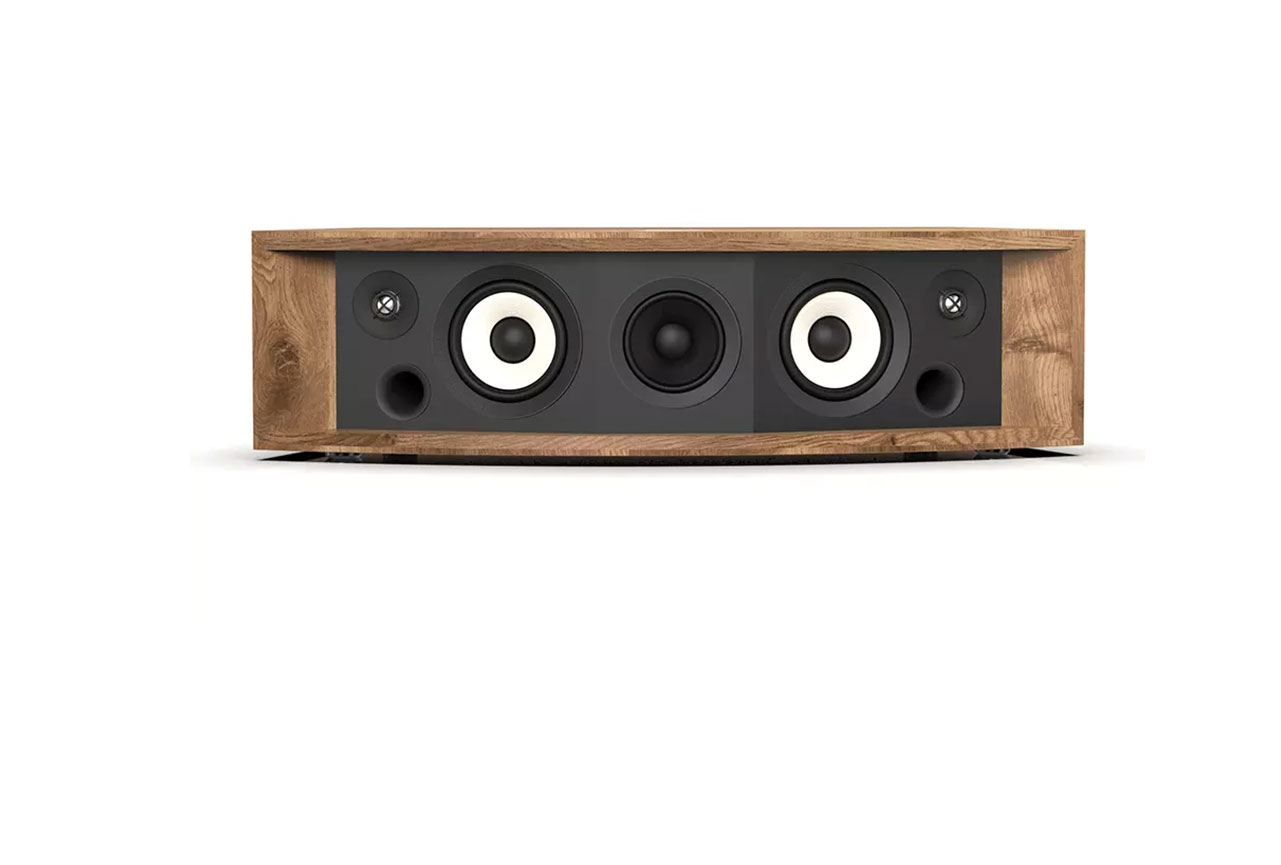 JBL L75ms Music System
137
speaker
Pros
Excellent immersion with top-of-the-class wideness and localizability
Excellent bass precision overall, with nice low-end extension
Very loud speaker, and great performance at maximum volume
Almost no distortion
Cons
Extremely muffled tonal balance
Inconsistent punch & distance rendition
Volume consistency needs fine-tuning
Compression and pumping can become an issue at loud volume
The JBL L75ms speaker offered an excellent sound immersion experience, with best-in-class wideness and localizability that will be especially appreciated when watching movies and listening to music in a relaxing scenario. Bass precision was also excellent, with a nice low-end extension, but the lack of treble got in the way, as tonal balance sounded generally muffled.
The speaker was one of the loudest we have ever tested. Its performance at maximum volume was great, with nearly no distortion, making it very suitable for cranking up the music in a party situation, if you don't mind some occasional compression and pumping artifacts.
Besides its great maximum volume performance, the speaker's volume consistency could use a little fine-tuning, as it was sometimes difficult to adjust the volume precisely.
Overall, the JBL performed best in our Relaxing and Party use cases, but it even managed to sound good in the Bathroom use case, proving capable of overcoming unforgiving acoustics to some extent.
We compared the JBL L75ms, which falls into our Premium speaker category ($600+), with the Bowers & Wilkins Zeppelin and the Sonos Five.
Listen to the tested speaker's playback performance in this comparison with its competitors:
Bowers & Wilkins Zeppelin
Test summary
About DXOMARK Wireless Speaker tests: For scoring and analysis in our wireless speaker reviews, DXOMARK engineers perform a variety of objective tests and undertake more than 20 hours of perceptual evaluation under controlled lab conditions. This article highlights the most important results of our testing. Note that we evaluate playback using only the device's built-in hardware. (For more details about our Speaker protocol, click here.) The following section gathers key elements of our exhaustive tests and analyses performed in DXOMARK laboratories. Detailed performance evaluations under the form of reports are available upon request. Do not hesitate to contact us.
The DXOMARK Speaker overall score is derived from a range of sub-scores. In this section, we will take a closer look at timbre, dynamics, spatial, volume, and artifacts, and explain what they mean for the user.
Timbre
127
Bowers & Wilkins Formation Wedge
DXOMARK timbre tests measure how well a speaker reproduces sound across the audible tonal range and takes into account bass, midrange, treble, tonal balance, and volume dependency.

Playback timbre comparison
The L75ms delivered a strikingly dark tonal balance in its default settings, which negatively affected the listening experience. Treble seems to be almost completely missing in all use cases, giving the speaker a muffled sonority. Midrange would sound fine by itself, but it is lacking clarity because of no treble support. As for bass, it is powerful and has a very appreciable extension in the low end. However, because of the sheer lack of high-end and treble, the slightest boominess is immediately amplified, which is the case in a lot of scenarios such as TV or Relaxing at home. The L75ms delivered a good performance at maximum volume however, although it still lacked treble.
Music playback frequency response
Dynamics
123
Bowers & Wilkins Formation Wedge
Our dynamics tests measure how well a device reproduces the energy level of a sound source, taking into account attack, bass precision, and punch.

Playback dynamics comparison
The speaker showed a good dynamics performance overall, although it lacked consistency. Attack was generally a bit dull, and this could have been because of the lack of timbral information. As a result, transients were less audible, and sharpness was impaired. Punch was generally quite good regardless of volume, but it could be overshadowed by boominess depending on the use case and the track. Bass precision was very good overall, as bass envelope was well under control in most scenarios. This was not the case, however, at high SPL, where bass precision performance plummeted. Sustain of the low-end felt exaggerated, and attacks of bass notes were not distinct enough.
Spatial
111
Our spatial tests measure a speaker's ability to reproduce stereo sound in all directions, taking into account localizability, balance, wideness, distance, and directivity. Please note that wideness is 0 on mono speakers and on speakers that cannot deliver a significant stereo effect.

Playback spatial comparison
Spatial performance was excellent. The L75ms outperformed all speakers previously evaluated in terms of wideness and localizability. Immersion was thus excellent and very precise. As for distance perception, performance was average. Voices were generally perceived at the correct distance, although lacking presence due to an underwhelming treble, but depending on voice type and content, results could vary greatly.
Volume
94
Bluesound Pulse Mini 2i
Our volume tests measure both the maximum loudness a speaker is able to produce and how smoothly volume increases and decreases based on user input.

Playback volume comparison
Playback volume consistency comparison
The L75ms was the second loudest speaker we have tested to date, missing the first spot by only a couple of decibels. However, volume step distribution was exceptionally inconsistent, with the first steps being notably too spaced out.
Here are a few sound pressure levels (SPL) we measured when playing our sample recordings of hip-hop and classical music at maximum volume:

| | | | | | | |
| --- | --- | --- | --- | --- | --- | --- |
| | Correlated Pink Noise | Uncorrelated Pink Noise | Hip-Hop | Classical | Latin | Asian Pop |
| JBL L75ms Music System | 91 dBA | 94.1 dBA | 93.3 dBA | 91.5 dBA | 91.3 dBA | 91.5 dBA |
| Bowers & Wilkins Zeppelin | 89.6 dBA | 87.2 dBA | 87.8 dBA | 81.3 dBA | 89.6 dBA | 82 dBA |
| Sonos Five | 91.7 dBA | 88.9 dBA | 90.1 dBA | 81.6 dBA | 91.4 dBA | 84.6 dBA |
Artifacts
Our artifacts tests measure how much source audio is distorted when played back, along with such other sound artifacts as noise, pumping effects, and clipping. Distortion and other artifacts can occur both because of sound processing and because of the quality of the speakers.

Playback artifacts comparison
The speaker's artifacts performance was quite good, with very little distortion, both objectively and perceptually, even at maximum volume. Global compression and pumping were quite noticeable at high volume, however, especially in the presence of loud bass.
Playback total harmonic distortion