As happens every fall, IFA 2020 provided JBL with the occasion to unveil a myriad of brand-new sound toys, among which was the latest member of the Xtreme portable speaker family, the JBL Xtreme 3. With no fewer than four drivers (2 x 70 mm and 2 x 20 mm) and two passive radiators, the dust- and waterproof speaker promises "dynamic, immersive sound with deep bass and plenty of detail," while managing to remain half a kilogram (about one pound) lighter than its predecessor. And speaking of upgrades, the Xtreme 3 boasts improvements in both sound and design, thanks to a new non-slip shoulder strap, an upgrade to the 5.1 Bluetooth standard, a USB-C port for charging the speaker but also for using the speaker's battery to charge your phone, a USB-A port to plug in a music player, and up to 15 hours of battery life. And for the party animals out there, rest assured — the bottle opener is still built right in.
We put the JBL Xtreme 3 through our rigorous DXOMARK Wireless Speaker test suite. In this review, we will break down how it fared at audio playback in a variety of tests and several common use cases.
Key specifications include:
Four drivers (2 x 70mm and 2 x 20mm), two bass radiators
Bluetooth (multipoint) and 3.5 mm jack input
Up to 15 hours of battery life
IP67 (waterproof and dustproof)
Built-in USB-C port for charging the speaker as well as external devices
Built-in USB-A for listening to music
Stereo pair / multi-mono capable (PartyBoost feature)
299 x 136 x 134 mm
1.97 kg
Test conditions:
Tested with Motorola G8 for music / Xiaomi Mi TV Box S for movies
Communication protocol used: Bluetooth for music / 3.5 mm jack input for movies
Firmware version: 0.1.3
About DXOMARK Wireless Speaker tests: For scoring and analysis in our wireless speaker reviews, DXOMARK engineers perform a variety of objective tests and undertake more than 20 hours of perceptual evaluation under controlled lab conditions. This article highlights the most important results of our testing. Note that we evaluate playback using only the device's built-in hardware. (For more details about our Speaker protocol, click here.) The JBL Xtreme is 3 falls into the Advanced category of devices in the DXOMARK Speaker rankings.
Test summary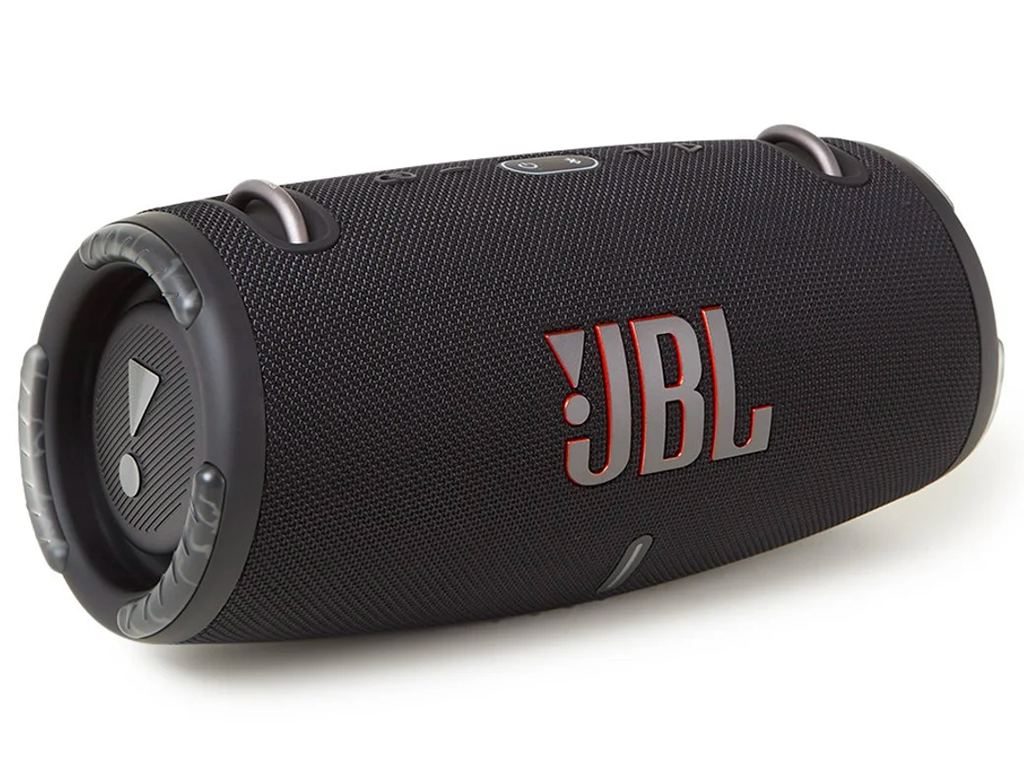 JBL Xtreme 3
136
speaker
The JBL Xtreme 3 scored very well compared to similarly built speakers, achieving a laudable DXOMARK Speaker score of 136. Tied with Yamaha's MusicCast 50, it is one of the best-scoring devices tested to date in our Advanced Speakers category, although noticeably behind the 147 achieved by the Harman Kardon Citation 200.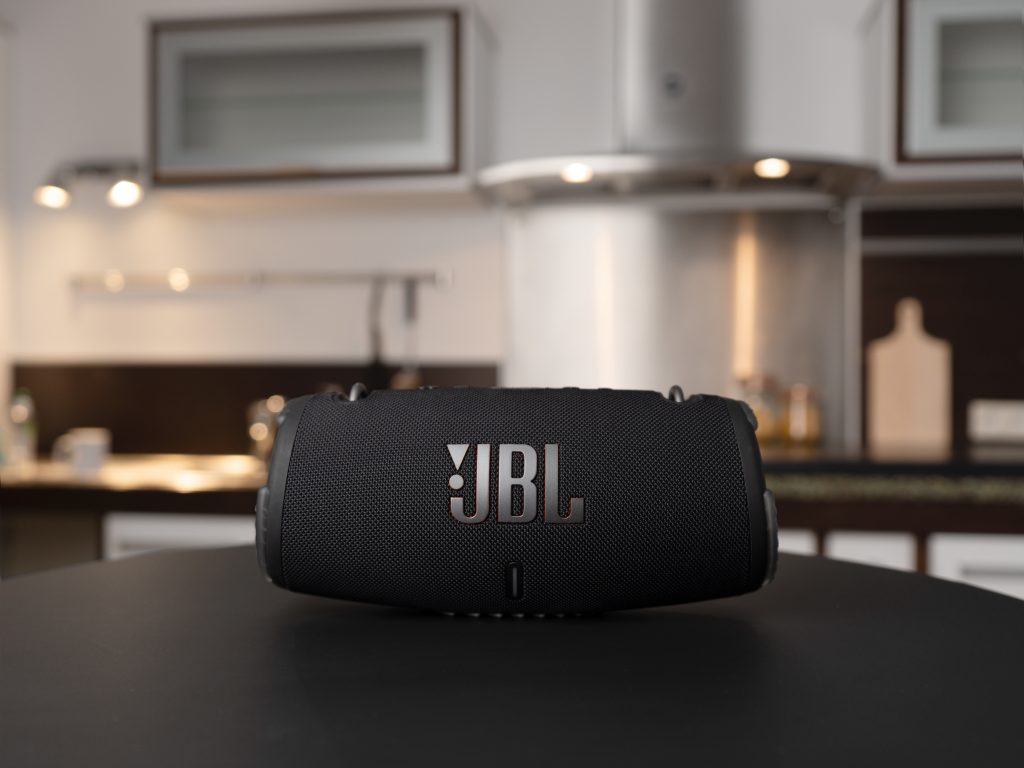 Thanks to its battery and its IP certification, the JBL Xtreme 3 is suited for both indoor and outdoor uses.
Audio played back through the Xtreme 3 exhibits great high-end extension, good midrange reproduction, strong sub-bass, impactful dynamics, good spatial attributes overall, fairly loud maximum volume, and almost no sonic artifacts — whether spectral or temporal. The speaker is therefore particularly well-suited for listening to podcasts, watching movies, and for outdoor, kitchen, or bathroom use.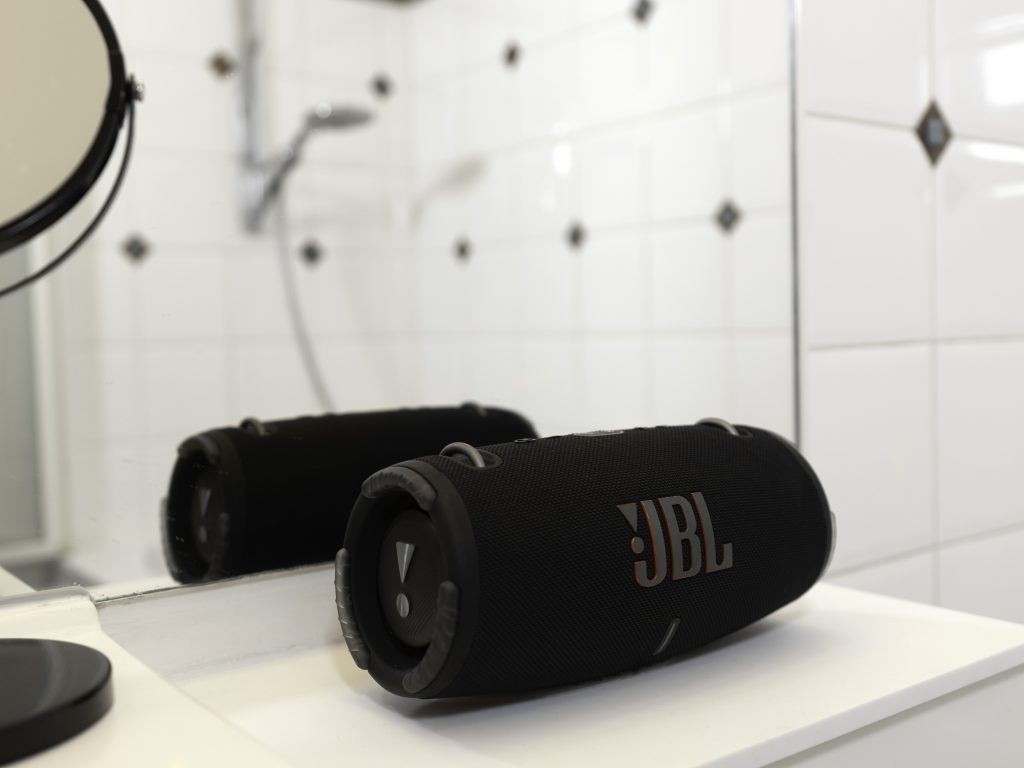 The JBL Xtreme 3 is dust- and waterproof.
Tonal balance, however, is inconsistent depending on the listener's position relative to the speaker, and on the listening volume — which also affects the dynamics rendering. At maximum volume, for instance, upper frequencies become too prominent, impairing not only tonal balance, but also punch and bass precision. In terms of spatial reproduction, the sound stage could be a little wider, and distance rendering, while overall accurate and realistic, is slightly impaired by the lack of low mids. Finally, the audio-video latency is noticeably high; we thus recommend using the 3.5 mm jack input for watching movies.
Sub-scores explained
The DXOMARK Speaker overall score of 136 for the JBL Xtreme 3 is derived from a range of sub-scores. In this section, we will take a closer look at these audio quality sub-scores and explain what they mean for the user, and we will show some comparison data from two of the JBL Xtreme 3's principal competitors, the Sony SRS-XB43 and the LG XBoom Go PL7.
Playback attribute comparisons
Timbre
134
Bowers & Wilkins Formation Wedge
DXOMARK timbre tests measure how well a speaker reproduces sound across the audible tonal range and takes into account bass, midrange, treble, tonal balance, and volume dependency.
Playback timbre comparison
The third Xtreme generation delivers a good timbre performance overall, with great high-end extension and adequate presence for high mids, which provides voices with excellent intelligibility when listening to podcasts. While low mids and bass are lacking, sub-bass is very well rendered. The speaker's frequency response is fairly well-suited for listening to music and podcasts in almost all our use cases (before going to sleep, during a friendly gathering, bathroom, kitchen, outdoor) and even for watching movies. However, at soft volumes, note that even though the tonal balance is good, target listening levels are hard to reach (see the  Volume section below).
Music playback frequency response
Volume dependency could be improved. At nominal volume, despite a good sub-score, we found the tonal balance to be slightly too bright. At soft volumes, a slight lack of high- and low-end is noticeable, whereas at maximum volume, upper frequencies become particularly prominent. That said, bass fidelity remains reliable.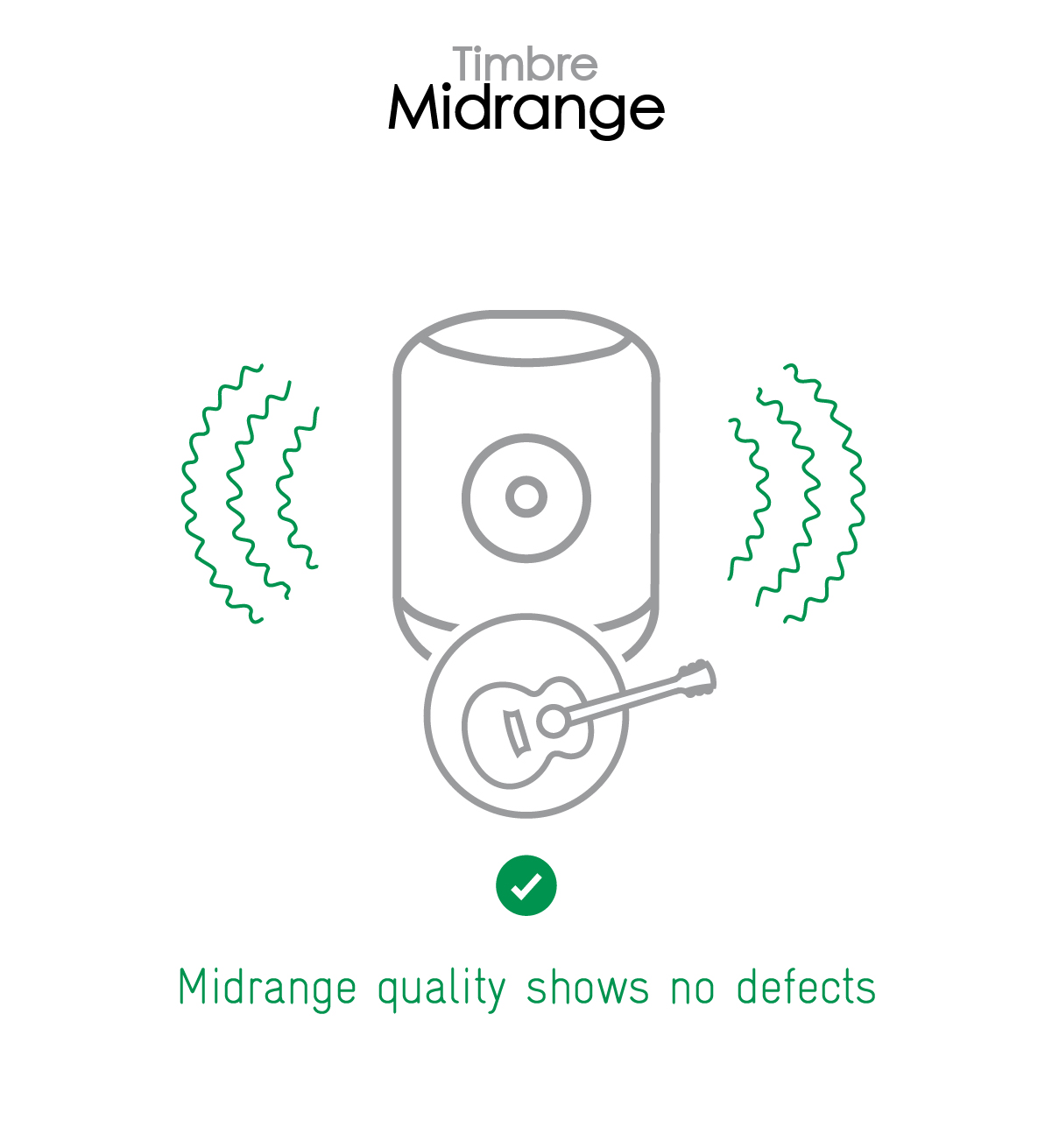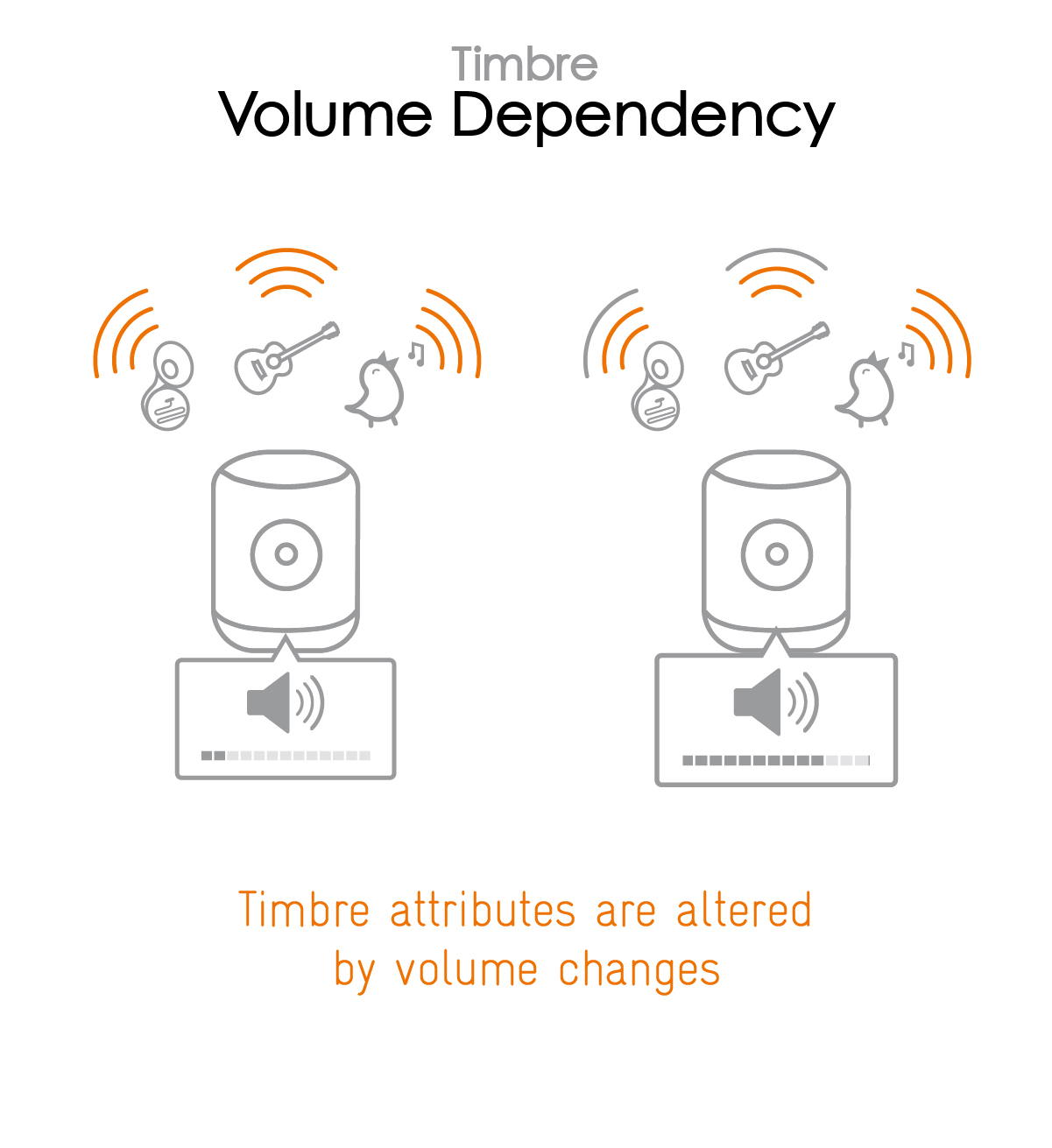 Dynamics
118
Bowers & Wilkins Formation Wedge
Our dynamics tests measure how well a device reproduces the energy level of a sound source, taking into account attack, bass precision, and punch.
Playback dynamics comparison
The Xtreme 3's Dynamics sub-score is fairly high, thanks to good attack for midrange-focused sounds and instruments, good bass precision, and strong punch. That said, while attack for higher-pitched instruments (such as hi-hats) is less precise, sustain (as well as release) in lower frequencies is a bit too short. And once again, the speaker shows its limitations at maximum volume: while punch becomes somewhat weaker, bass precision is heavily impaired by the prominence of high mids.
Spatial
91
Bowers & Wilkins Formation Wedge
Our spatial tests measure a speaker's ability to reproduce stereo sound in all directions, taking into account localizability, balance, wideness, distance, and directivity. Please note that wideness is 0 for mono speakers and for speakers that cannot deliver a significant stereo effect.
Playback spatial comparison
The JBL Xtreme 3 delivers a very good spatial performance overall. Despite the lack of low mids, which can slightly impair the feeling of proximity, distance rendering is highly realistic. Balance between the left and right channels is also great, allowing voices to be well-centered. Localizability of the sound sources, albeit slightly blurry, remains above average.
While the sound field generated by the speaker is wide, it is still narrower than that of the best devices in our Advanced Speakers category. Additionally, sound isn't evenly distributed around the speaker, due to the device's front-firing architecture, which induces a significant loss of treble at the back, and due to the passive radiators, which generate a considerable bass boost towards the left and right sides.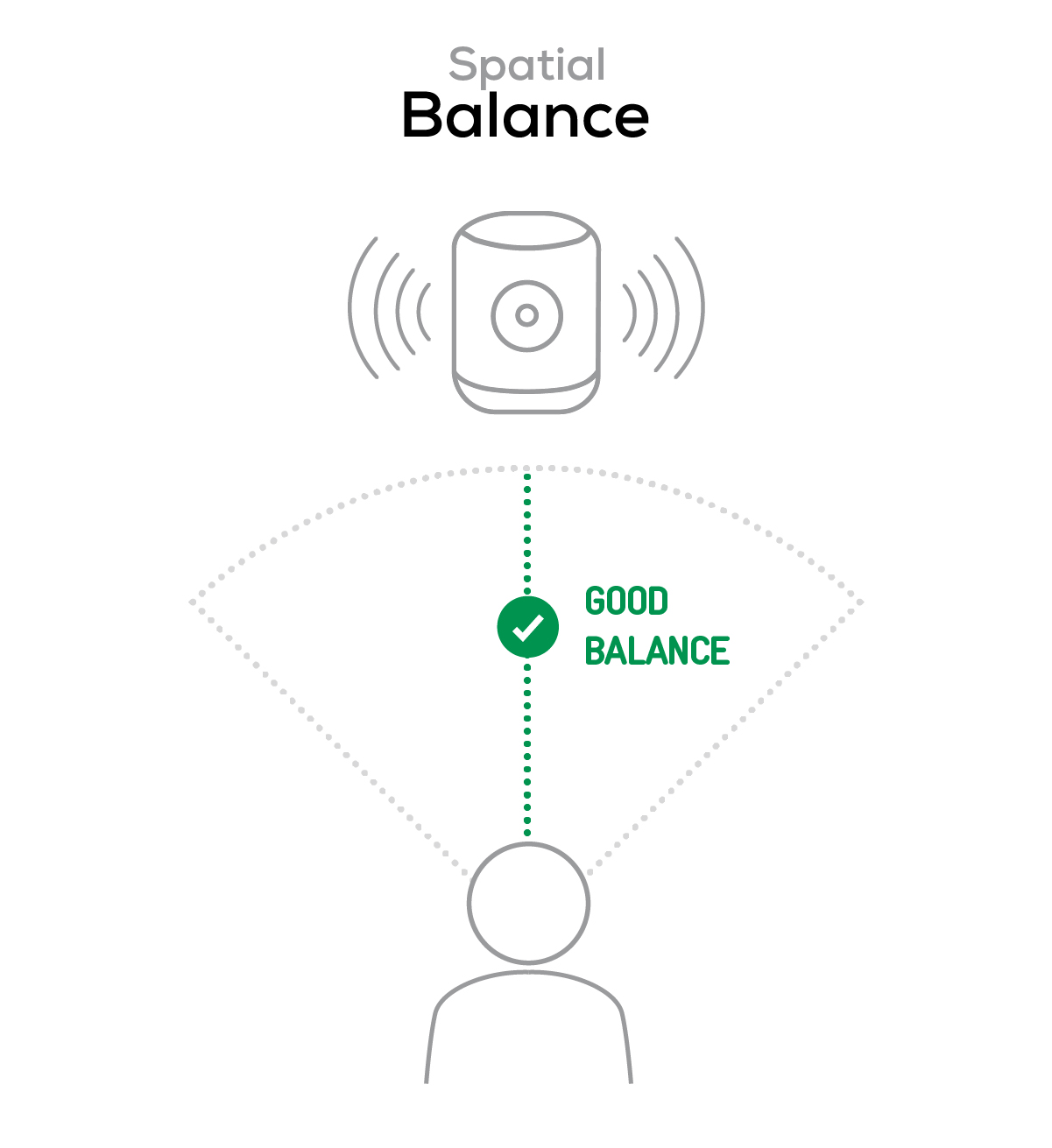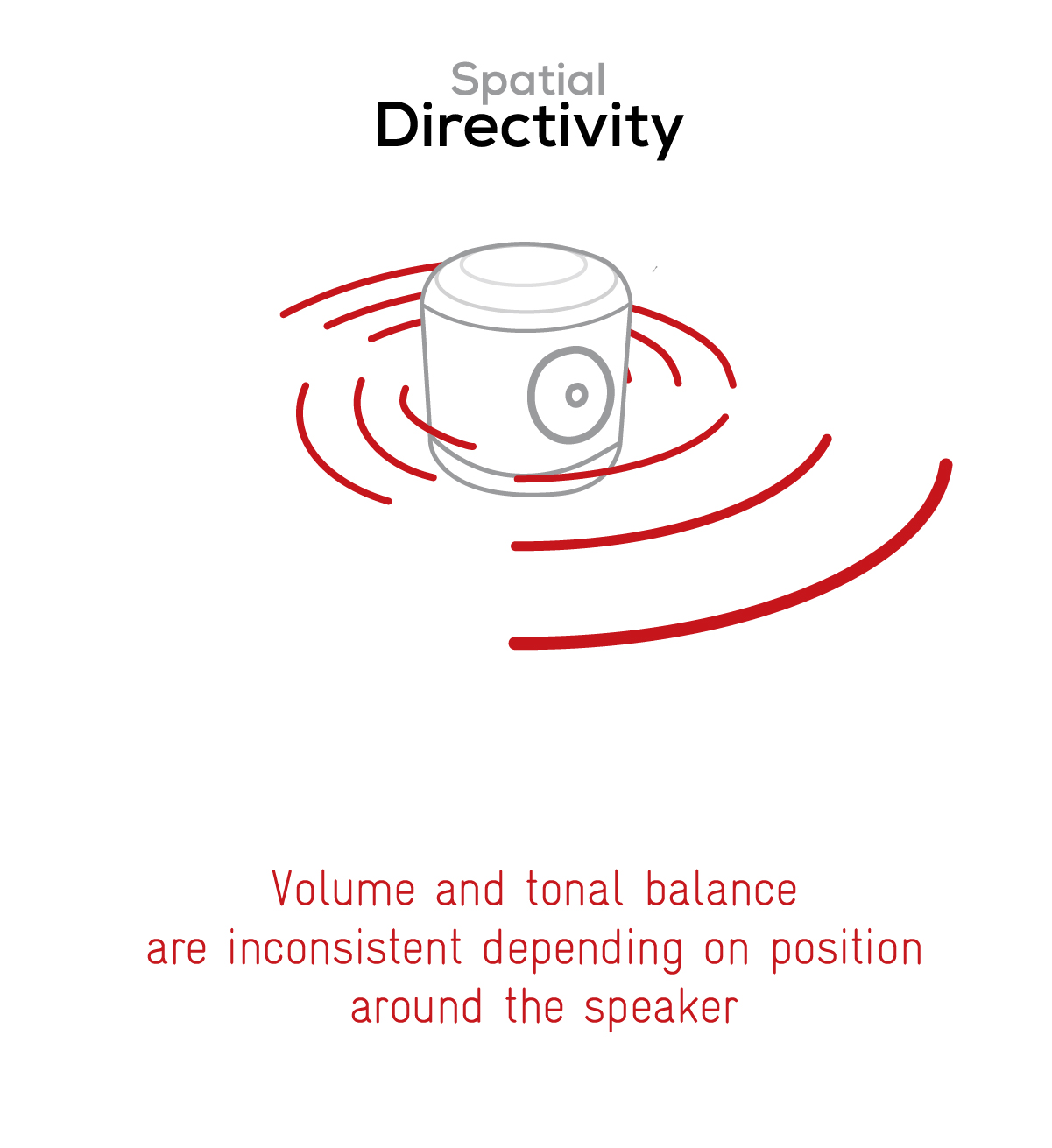 Volume
71
Bluesound Pulse Mini 2i
Our volume tests measure both the maximum loudness a speaker is able to produce and how smoothly volume increases and decreases based on user input.
Playback volume comparison
Playback volume consistency comparison
As shown in the graph above, the volume step distribution lacks consistency: the first steps increase too rapidly, which often prevents the listener from reaching the target listening level for soft volume content. While maximum volume is loud enough, it is somewhat softer when the speaker is running on battery. That said, tonal balance is in no way impaired by this slight volume decrease.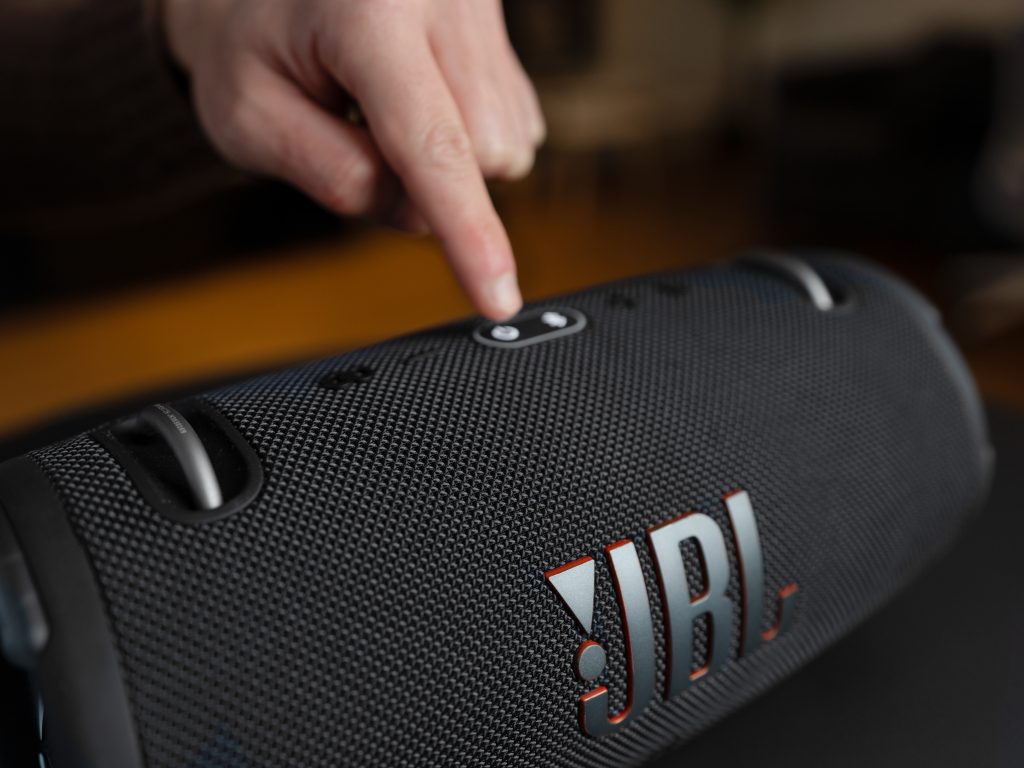 The listening volume can be adjusted directly on the speaker using buttons placed on either side of the On/Off switch.
Here are a few sound pressure levels (SPL) measured when playing our sample recordings of hip-hop and classical music at maximum volume:
| | | | | | | |
| --- | --- | --- | --- | --- | --- | --- |
| | Correlated Pink Noise | Uncorrelated Pink Noise | Hip-Hop | Classical | Latin | Asian Pop |
| JBL Xtreme 3 | 91.4 dBA | 87.3 dBA | 86.2 dBA | 81.3 dBA | 86.3 dBA | 80.1 dBA |
| LG XBoom Go PL 7 | 85.6 dBA | 83.5 dBA | 81.9 dBA | 76 dBA | 82.5 dBA | 75.4 dBA |
| Sony SRS-XB43 | 88.9 dBA | 86 dBA | 86.2 dBA | 78.5 dBA | 87.1 dBA | 79.7 dBA |
Artifacts
Our artifacts tests measure how much source audio is distorted when played back, along with such other sound artifacts as noise, pumping effects, and clipping. Distortion and other artifacts can occur both because of sound processing and because of the quality of the speakers.
Playback artifacts comparison
JBL's most robust portable speaker is very skilled at controlling sonic artifacts: at most listening levels, no spectral nor temporal artifacts are noticeable. Slight distortions are only audible on high-pitched instruments (such as snares) at maximum volume.
Playback total harmonic distortion
Since the Bluetooth connection induces a noticeable time delay, we strongly recommend using the 3.5 mm jack input for watching videos.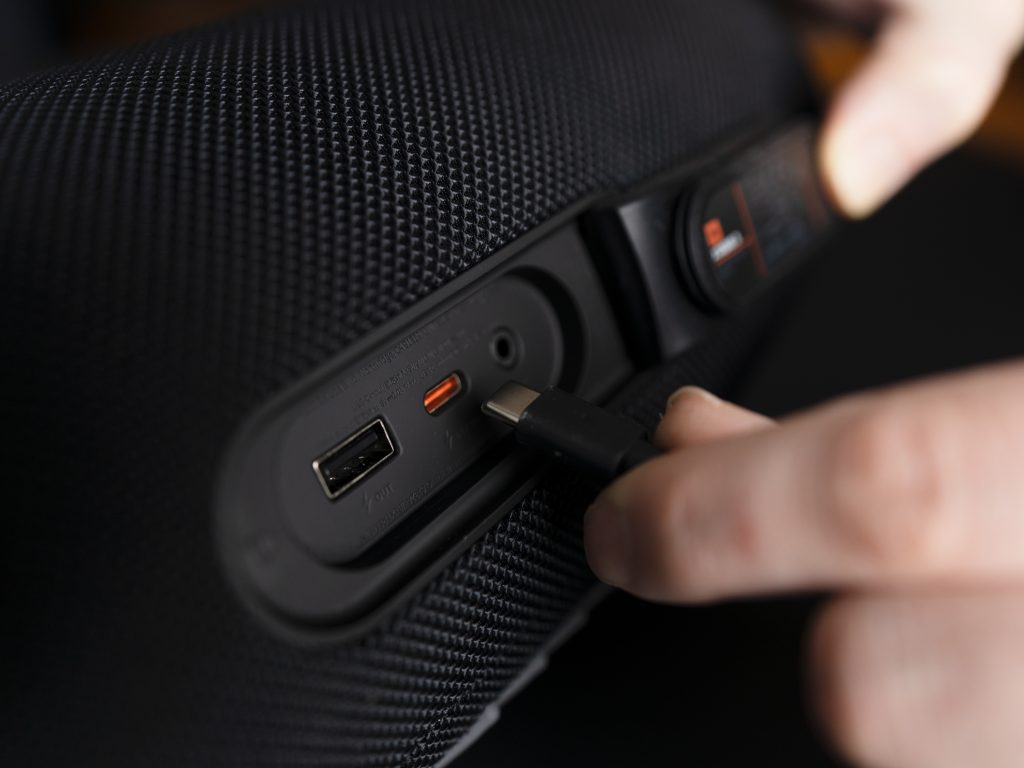 The 3.5 jack input and the USB ports are protected by a rubber cover.
Conclusion
JBL strikes again with its Xtreme lineup of super-rugged portable speakers. The latest generation delivers rich and lively sound, with great high-end extension; intelligible, well-centered voices; impactful dynamics; and fairly good spatial results. Those strong attributes make it the second-best portable speaker we have tested to date in our Speaker Audio protocol database after Harman Kardon's Citation 200, which is also a portable speaker.  It is particularly suitable for watching movies, listening to podcasts, and listening to music outdoors or in complex acoustical environments such as a bathroom or a kitchen. For the next Xtreme generation, improvements can be made to achieve higher tonal balance consistency regardless of the listening volume, more natural volume steps, and better presence for low-midrange frequencies.
Pros
Good timbre performance overall, with great high-end extension and good high-mid presence

Good dynamics attributes, with particularly good punch

Great left/right balance

No difference in tonal balance when the device switches to battery power.

Good sub-bass
Realistic distance rendering
Cons
Lack of low midrange is noticeable, with a slight lack of bass.

At soft volumes, a slight lack of low- and high-end is noticeable.

At maximum volume, upper frequencies become too prominent, which severely impairs bass precision.

Volume steps lack consistency.

Imprecise attack for higher-pitched instruments

Slight lack of low mids impairs the feeling of proximity.