The British manufacturer Naim took its first step into the wireless speaker market in 2014 with the Mu-so, an "all-in-one" multi-room streaming powerhouse that would go on to receive much praise (and many awards) from the techno- and audiophile community. Half a decade later its direct descendant has appeared, and although it looks exactly the same on the outside, the Mu-so 2nd Generation was reportedly 95% reengineered: new drive units, new digital signal processing, new connectivity, new cabinet. Boldly priced at $1599, the revamped premium speaker boasts an even more impressive list of features and connections than its predecessor.
Under the high-end sound bar hood lies Naim's famous music-streaming platform, along with numerous functionality upgrades (see full list here), an all-new DSP, a brand-new limiter algorithm (which we happily put to the test in our Artifacts section), and optimized drivers developed in collaboration with French manufacturer Focal's R&D department. According to Naim, all these improvements should translate into 13% more internal volume; fewer sonic artifacts; and bigger, better bass.
We put the Naim Mu-so 2nd Generation through our rigorous DXOMARK Wireless Speaker test suite. In this review, we will break down how it fared at audio playback in a variety of tests and several common use cases.
Key specifications include:
3-way stereo; DSP-optimized vented box acoustic system
HDMI ARC (with CEC), Bluetooth, USB2, Optical S/PDIF and 3.5 mm jack input
Chromecast, Spotify Connect, TIDAL compatible and Roon Ready
Remote handset included and optional control app for iPad, iPhone, iPod Touch, and Android devices
122 mm x 628 mm x 264 mm (height x width x depth)
11.2 kg (395 oz = 24.6 lbs)
Test conditions:
Tested with iPhone for music / Xiaomi Mi TV Box S for movies
Communication protocol used: AirPlay 2 for music / 3.5 mm jack input for movies
Firmware version: 5.20
About DXOMARK Wireless Speaker tests: For scoring and analysis in our wireless speaker reviews, DXOMARK engineers perform a variety of objective tests and undertake more than 20 hours of perceptual evaluation under controlled lab conditions. This article highlights the most important results of our testing. Note that we evaluate playback using only the device's built-in hardware. (For more details about our Speaker protocol, click here.) The Mu-so 2nd Generation falls into the Premium category of devices in the DXOMARK Speaker rankings.
Test summary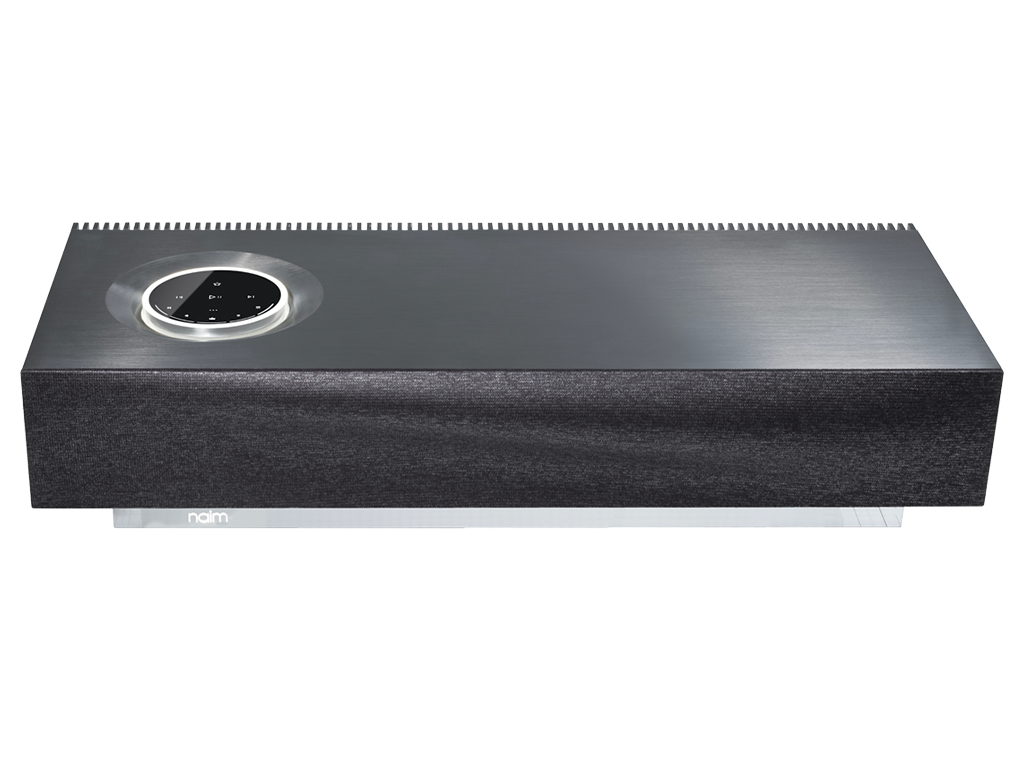 Naim Mu-so 2nd Generation
137
speaker
Pros
Remarkable wideness
Good maximum volume
Natural-sounding and overall pleasant timbre
Cons
Lack of low mids, treble, and high-end extension
Slight lack of low-end extension
Dynamics could be sharper
With a global score of 137, Naim's latest flagship speaker edges out the Devialet Phantom II 98 dB Opéra de Paris by 4 points, but  remains 7 points behind the Cabasse The Pearl Akoya.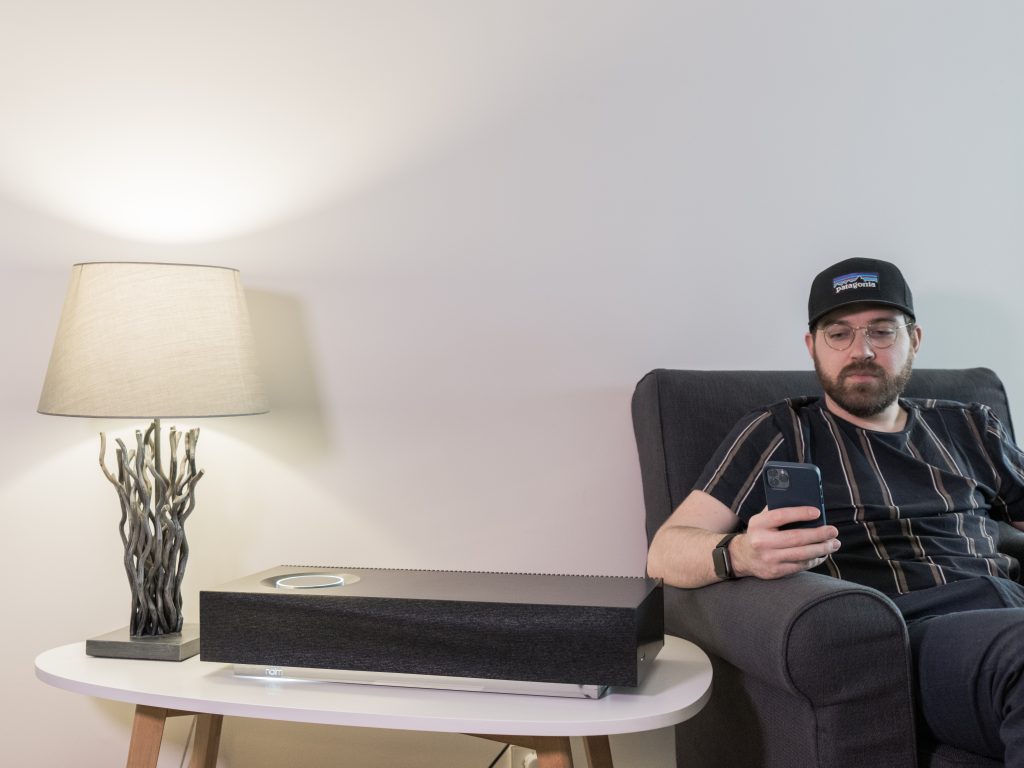 Despite looking identical to its predecessor, the Mu-so 2nd Generation promises lots of new features and functionalities under its hood.
Thanks to an astounding sound field wideness, good maximum volume, efficient sonic artifacts management, and decent attack, the Mu-so 2nd Generation is a good speaker for partying, watching movies, and listening to music or podcasts when relaxing at home. The speaker also performs quite well in reverberating acoustical environments, and delivers a natural tonal reproduction, clean bass frequencies, and good localizability.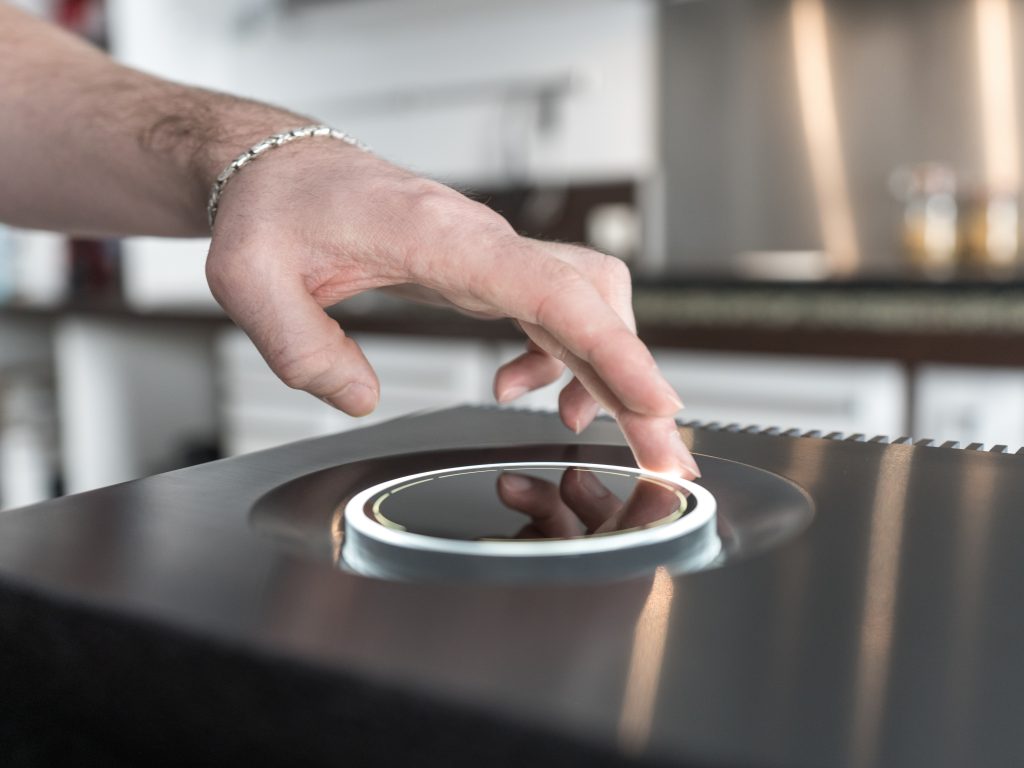 The Mu-so 2nd Generation offers loud maximum volume.
On the other hand, the lack of treble and limited high-end extension induce a fairly dark tone. As upper frequencies are key in the human ear's ability to locate sounds, this also impairs the spatial rendering. Further, since the Mu-so 2 is a front-firing speaker, sound isn't evenly distributed around the speaker. Punch is somewhat lacking, and volume steps aren't consistent enough, which prevents the listener from fine-tuning the listening level. All in all, the Mu-so 2 isn't particularly well-suited for playing soft music before going to bed, nor for a friendly gathering, nor for outdoor use.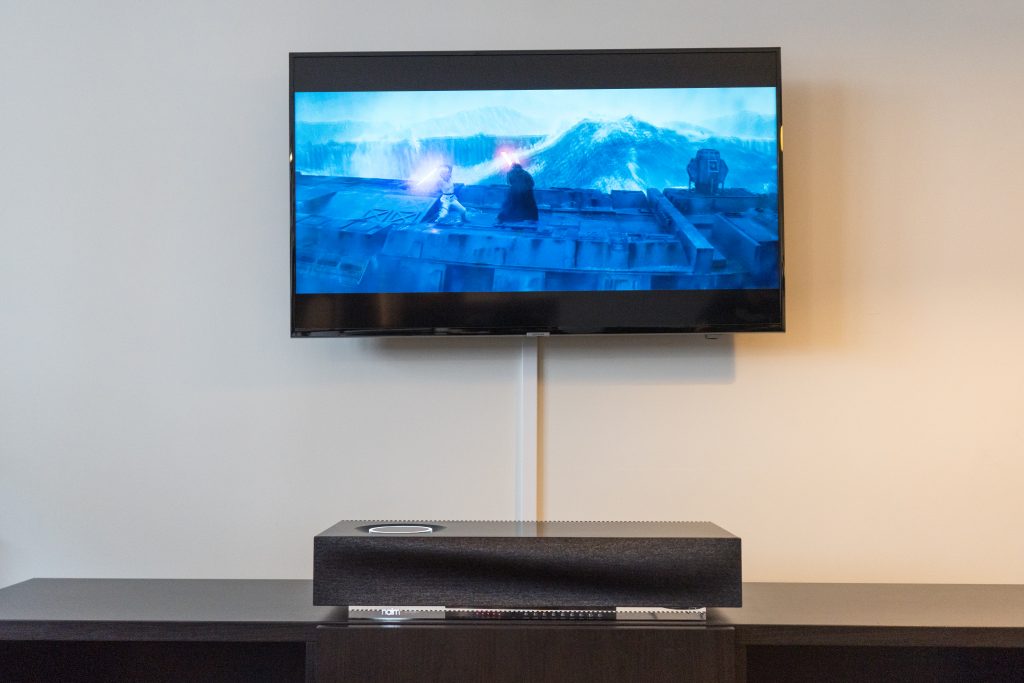 The Mu-so 2nd Generation creates an impressively wide sound field.
Sub-scores explained
The DXOMARK Speaker overall score of 137 for the Naim Mu-so 2nd Generation is derived from a range of sub-scores. In this section, we will take a closer look at these audio quality sub-scores and explain what they mean for the user, and we will show some comparison data from two of the Mu-so's principal competitors, the Cabasse The Pearl Akoya and the Devialet Phantom II 98 dB Opéra de Paris.
Timbre
130
Naim Mu-so 2nd Generation
152
Bowers & Wilkins Formation Wedge
DXOMARK timbre tests measure how well a speaker reproduces sound across the audible tonal range and takes into account bass, midrange, treble, tonal balance, and volume dependency.
Playback timbre comparison
While the Mu-so 2nd Generation delivers a natural tonal balance across all use cases, its timbre could benefit from a clearer treble presence, greater high-end extension, and stronger low mids. This midrange-focused result, unproblematic most of the time, occasionally creates a certain harshness — as in our party scenario, for instance. Although bass is severely lacking at low volumes and slightly inconsistent at loud volumes, it is very clean and pleasant.
Music playback frequency response
Dynamics
123
Naim Mu-so 2nd Generation
137
Bowers & Wilkins Formation Wedge
Our dynamics tests measure how well a device reproduces the energy level of a sound source, taking into account attack, bass precision, and punch.
Playback dynamics comparison
In terms of dynamics, the Mu-so 2nd Generation is well above average, thanks to good dynamic range, subtle dynamic compression, precise low-end, and decent attack. That said, attack lacks sharpness, bass sustain lacks accuracy, and the overall rendering could be punchier.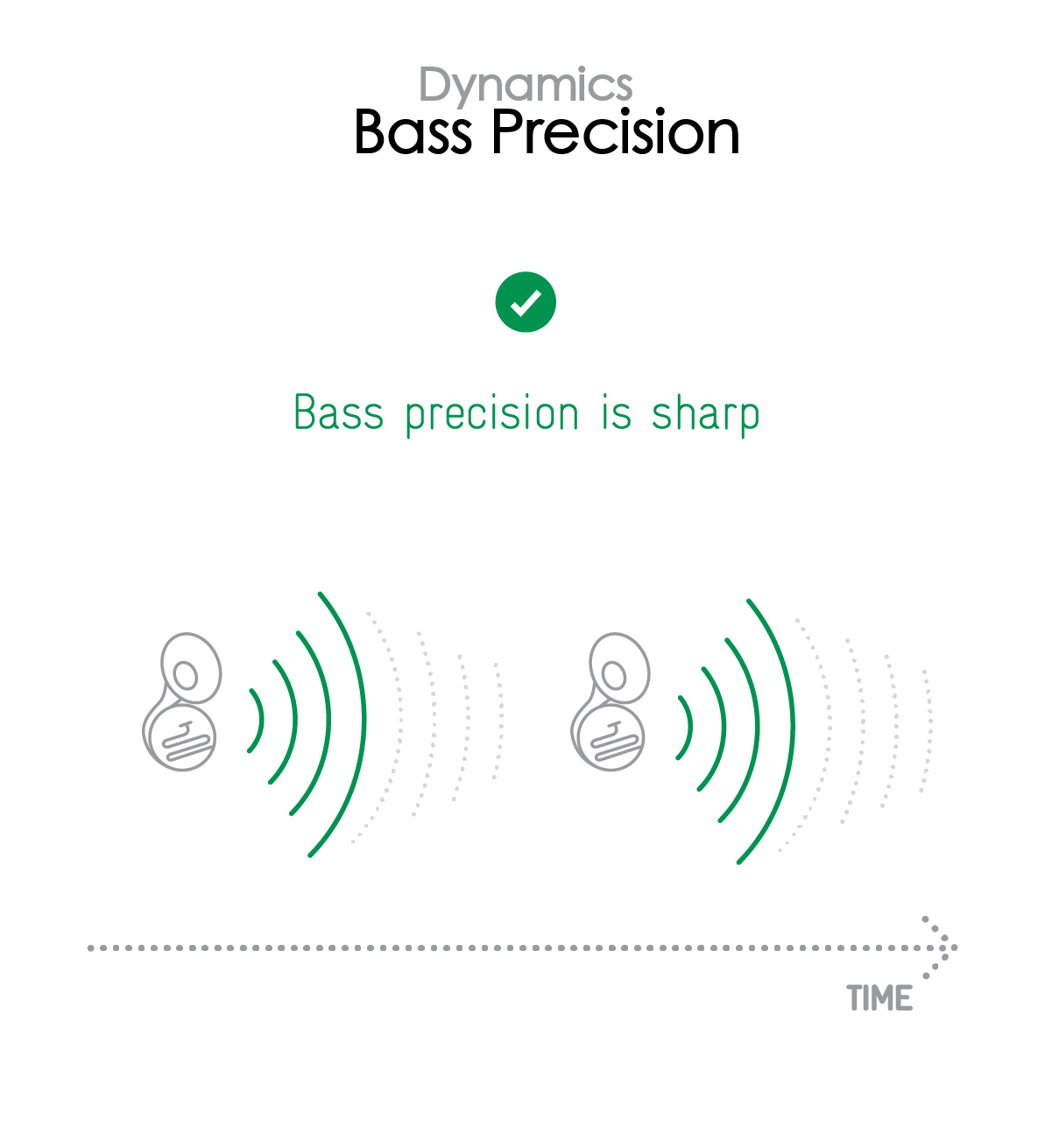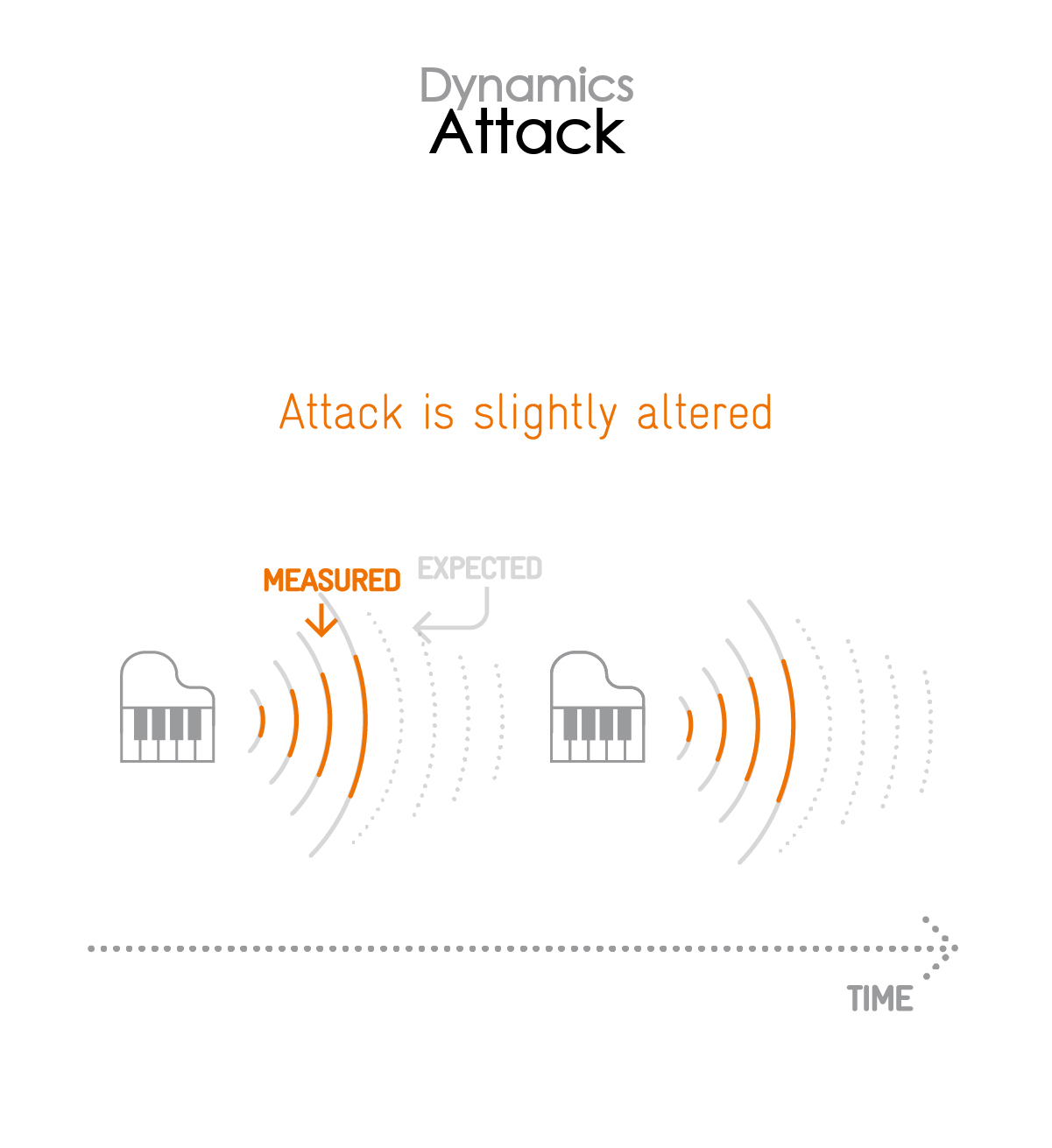 The speaker performs particularly well on both extremes of the listening level scale — that is, at quiet and at loud volumes. In terms of dynamics, it is therefore well suited for listening to music while relaxing, or for blasting loud tunes at a party.
Spatial
91
Naim Mu-so 2nd Generation
111
Bowers & Wilkins Formation Wedge
Our spatial tests measure a speaker's ability to reproduce stereo sound in all directions, taking into account localizability, balance, wideness, distance, and directivity. Please note that wideness is 0 on mono speakers and on speakers that cannot deliver a significant stereo effect.
Playback spatial comparison
One of the Mu-so 2nd Generation's strong points is the impressive sound field wideness it creates, particularly suited for watching movies. Localizability would also be exemplary if it were not for the inconsistent midrange affecting its precision. This also hinders distance rendering, which is also impaired by recessed upper frequencies.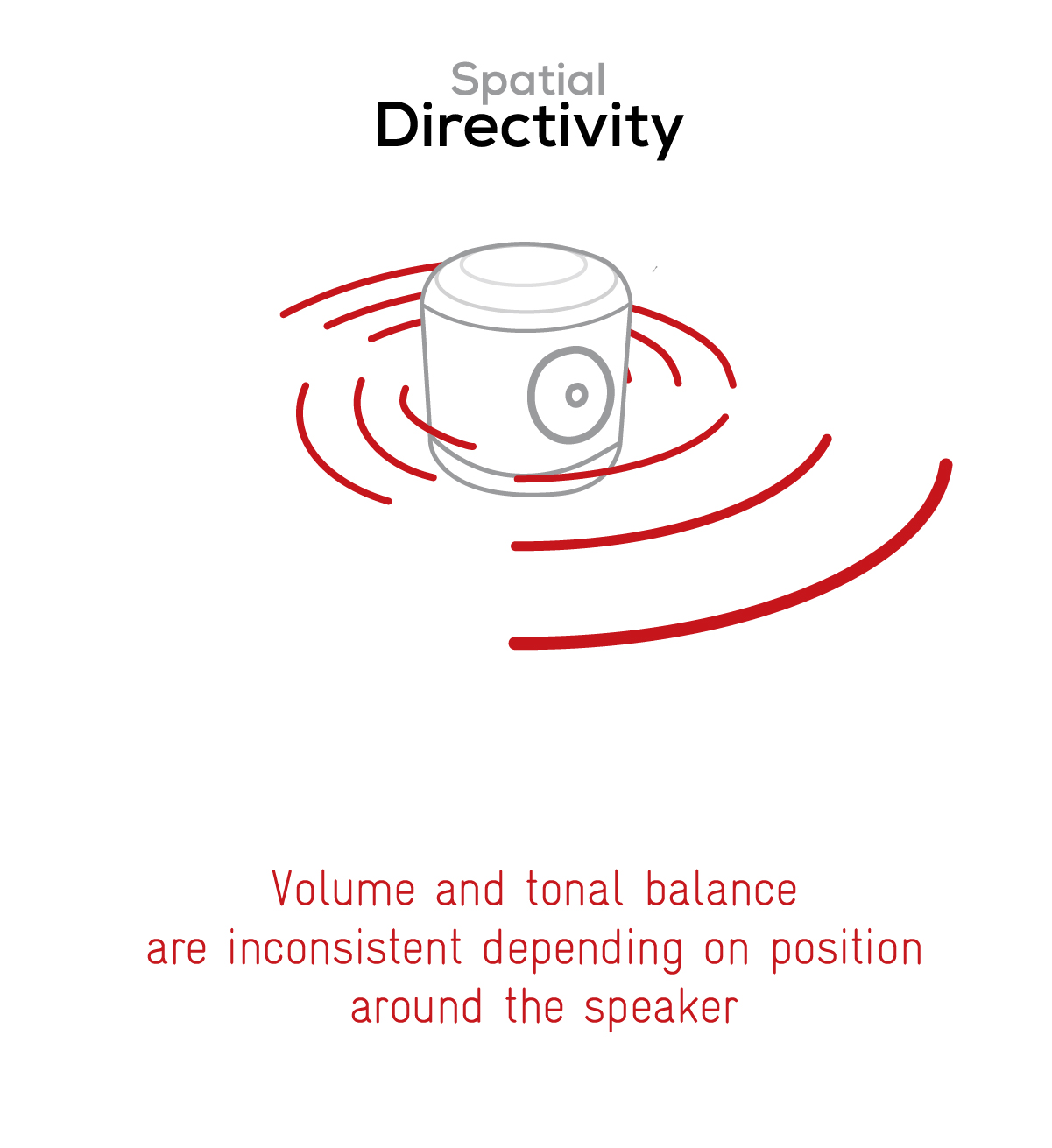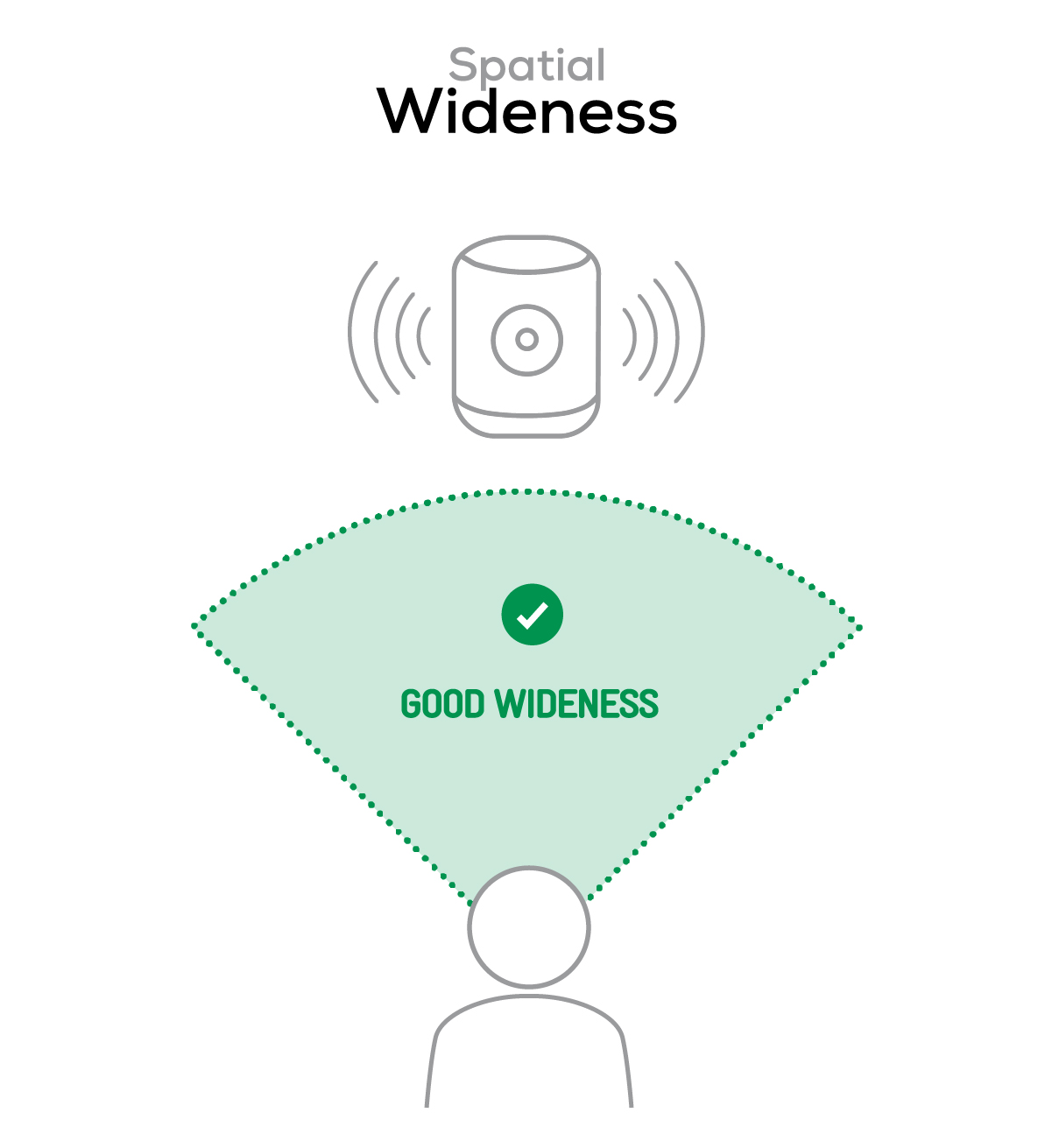 Given the speaker's design, sound isn't evenly distributed at 360°, an aspect that does not make it a particularly fitting choice for a friendly gathering, nor for outdoor use.
Volume
130
Naim Mu-so 2nd Generation
141
Bluesound Pulse Mini 2i
Our volume tests measure both the maximum loudness a speaker is able to produce and how smoothly volume increases and decreases based on user input.
Playback volume comparison
Playback volume consistency comparison
The speaker's maximum volume is very good, which again makes it well suited for parties. At soft volumes, on the other hand, while it decently reproduces sound, there is an even more significant lack of treble. On another note, volume steps are spaced rather far apart, which makes it difficult to set the listening level precisely.
Here are a few sound pressure levels (SPL) measured when playing our sample recordings of hip-hop and classical music at maximum volume:
| | | | | | | |
| --- | --- | --- | --- | --- | --- | --- |
| | Correlated Pink Noise | Uncorrelated Pink Noise | Hip-Hop | Classical | Latin | Asian Pop |
| Naim Mu-so 2nd Generation | 90 dBA | 86.8 dBA | 87 dBA | 81.3 dBA | 87.3 dBA | 82.8 dBA |
| Cabasse The Pearl Akoya | 86.9 dBA | 84.2 dBA | 85 dBA | 76.2 dBA | 86.9 dBA | 77.9 dBA |
| Devialet Phantom II 98 dB Opéra De Paris | 87.9 dBA | 87.4 dBA | 84.3 dBA | 77.8 dBA | 86.4 dBA | 77.7 dBA |
Artifacts
123
Naim Mu-so 2nd Generation
133
Sonos Five
Our artifacts tests measure how much source audio is distorted when played back, along with such other sound artifacts as noise, pumping effects, and clipping. Distortion and other artifacts can occur both because of sound processing and because of the quality of the speakers.
Playback artifacts comparison
As advertised by Naim, the speaker does an excellent job of keeping sonic artifacts to a minimum, from softest to loudest volumes. On the temporal side of things, dynamic compression is very subtle, almost unnoticeable. As for spectral artifacts, our engineers measured faint hardware-related vibrations at loud volumes, as well as discreet, hardly perceivable distortion.
Playback total harmonic distortion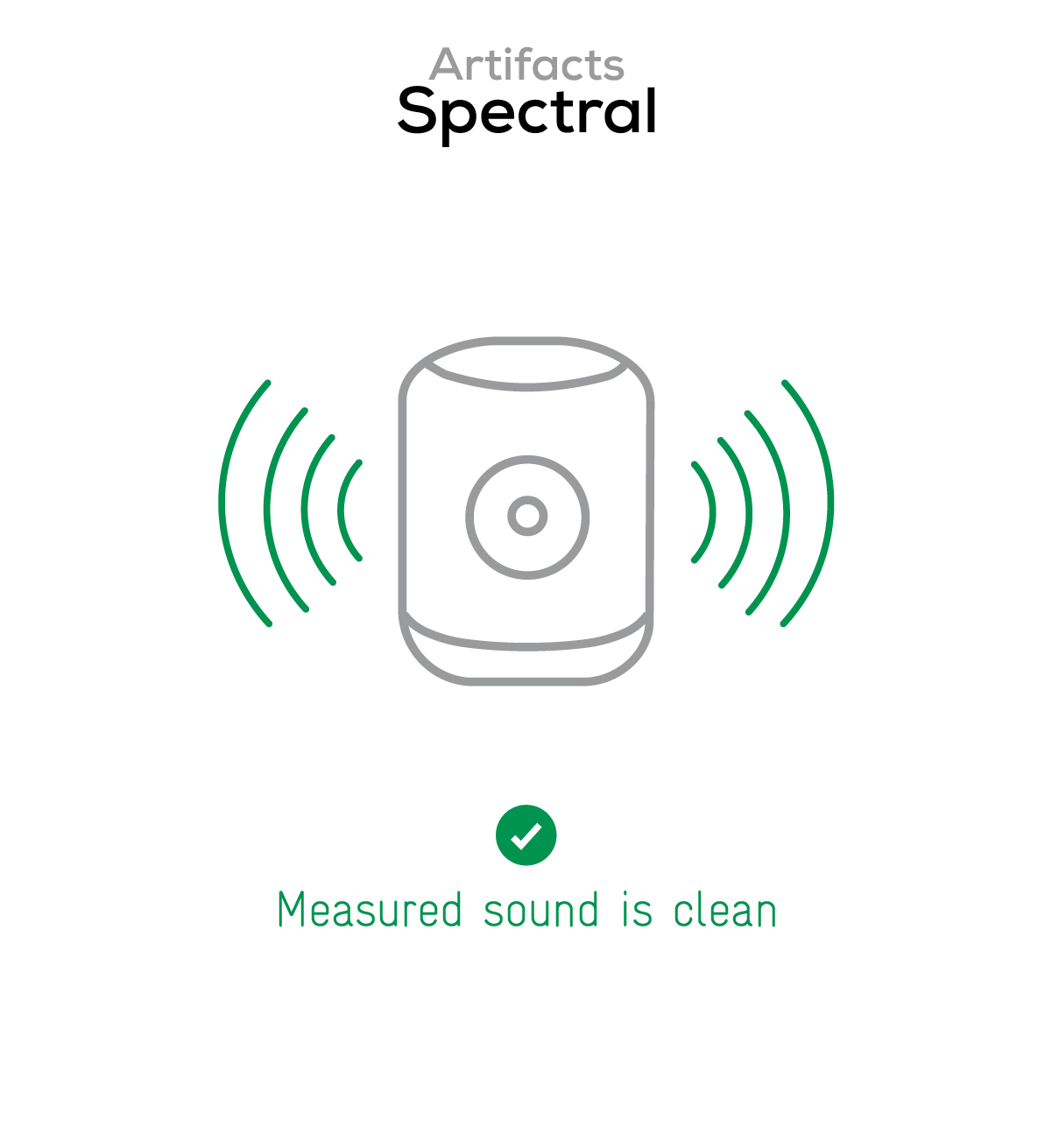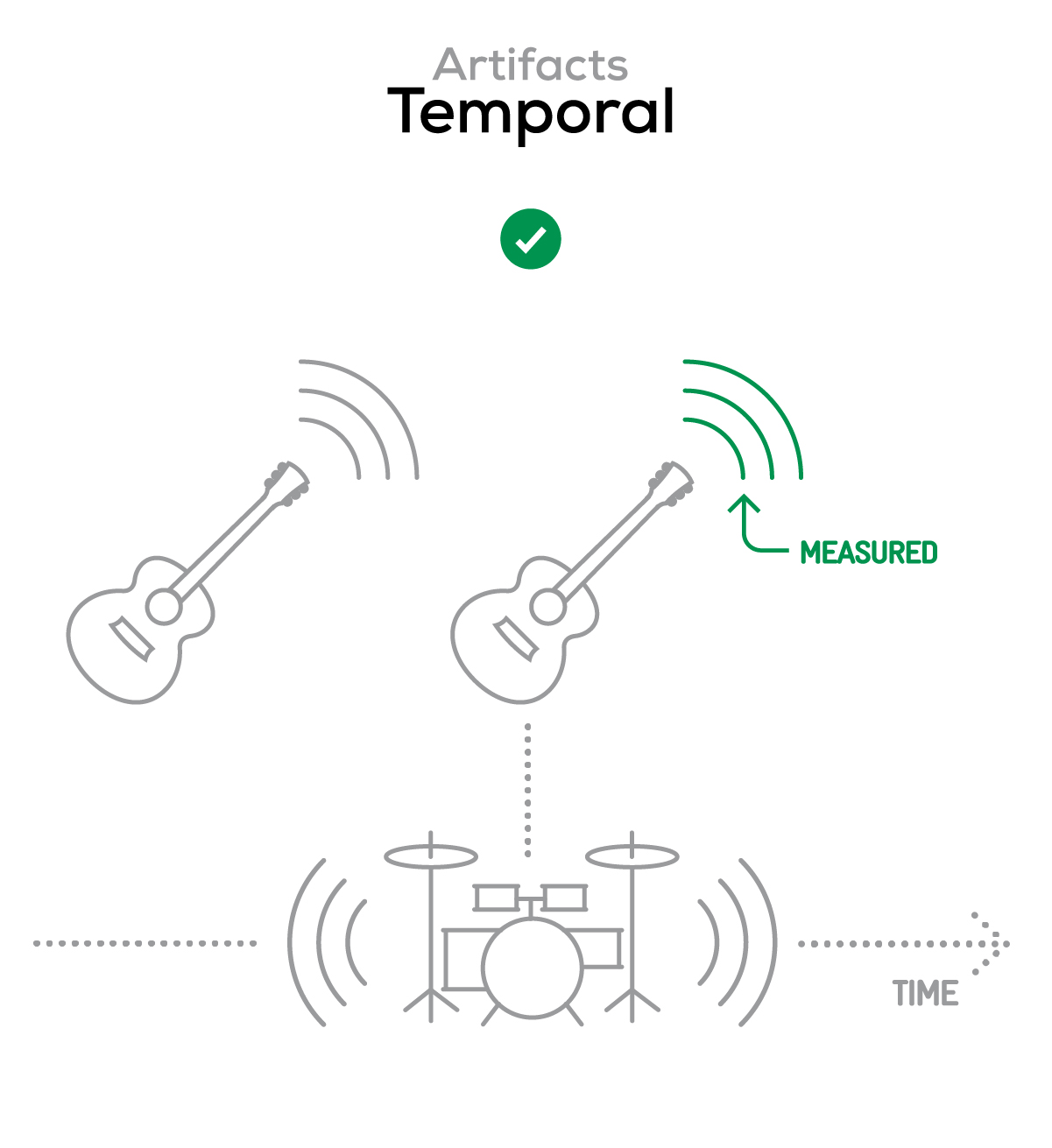 Conclusion
Its shortcomings at soft volumes, along with limited upper frequency response and directivity, means that the Mu-so 2nd Generation isn't the best choice for a friendly gathering, for outdoor use, or for playing soft music before going to bed. However, the Mu-so 2nd Generation does excel at managing sonic artifacts, regardless of the listening volume — an interesting asset, in view of the speaker's ability to deliver loud volumes. Along with spectacular wideness and a fairly natural tonal balance, the Mu-so 2nd Generation proves particularly suited for watching movies, relaxing at home, and of course, partying.