Engineered for the nomad gamer, the updated version of the Red Magic 3— namely, the 3S—packs a Qualcomm Snapdragon 855+ chipset, up to 12GB of RAM and 256GB storage, and a 5000mAh "unstoppable battery." Additionally, Nubia's power monster features DTS:X certification, built-in capacitive triggers designed for FPS and racing games, active-liquid cooling… and (sit tight) a turbo fan. As sound and music are an important part of the gaming experience, let's check out how the Nubia Red Magic 3S fared in our rigorous test protocol.
Key audio specifications:
• Stereo speakers
• DTS:X
• Headphone jack
About DXOMARK Audio tests: For scoring and analysis in our smartphone audio reviews, DXOMARK engineers perform a variety of objective tests and undertake more than 20 hours of perceptual evaluation under controlled lab conditions. This article highlights the most important results of our testing. Note that we evaluate both Playback and Recording using only the device's built-in hardware and default apps. (For more details about our Playback protocol, click here; for more details about our Recording protocol, click here.)
Test summary
50
audio
With an overall score of 50, the Red Magic 3S sits at the bottom in terms of audio performance. In Playback testing, Nubia's phone for gamers is heavily impaired by the narrowness of its frequency response, emphasizing hollow midrange frequencies (mids) while holding back bass and high-end frequencies. As a result, the overall sound is smothered, attack and bass precision are compromised, and localizability is imprecise. In landscape mode, wideness is only good when playing games, and most voice content is shifted to the right. On the plus side, however, the Red Magic 3S sets a new reference for excellence for future Playback Artifacts performance, with an exceptional sub-score of 89.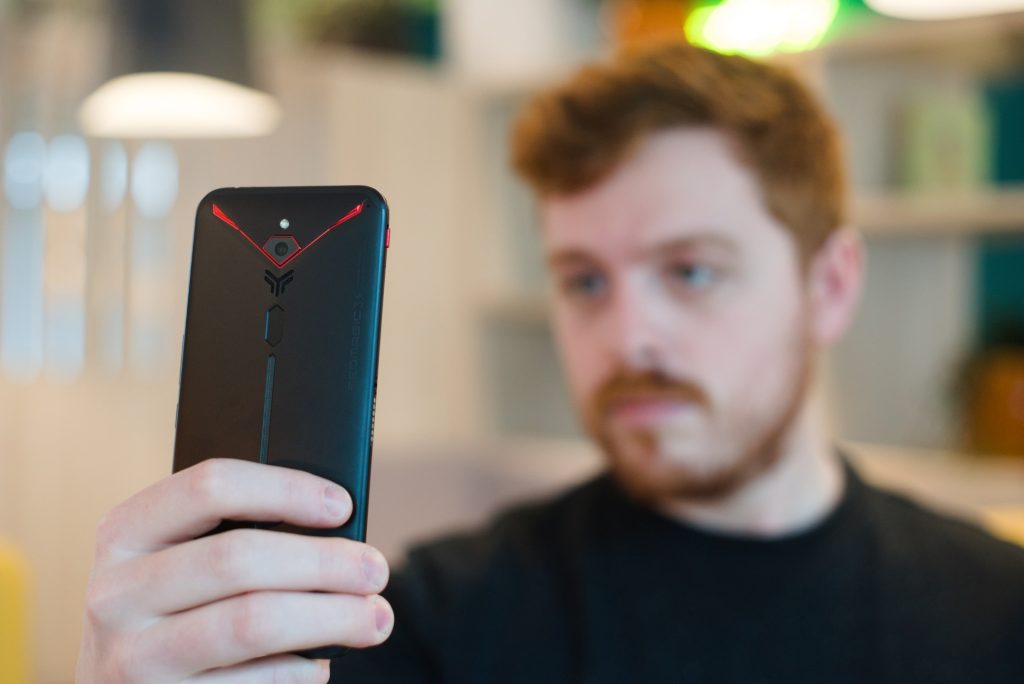 Nubia's Red Magic 3S, the updated version of the Red Magic 3
Recordings sound unnatural due to an aggressive noise-cancelling algorithm. SNR is decent, but numerous spectral and temporal artifacts (distortion, pumping, gate) are noticeable when recording in loud environments, while loudness reproduction itself is extremely low. Finally, last but not least, the Red Magic 3S is capable of recording only in mono.
Sub-scores explained
The DXOMARK Audio overall score of 50 for the Nubia Red Magic 3S is derived from its Playback and Recording scores and their respective sub-scores. In this section, we'll take a closer look at these audio quality sub-scores and explain what they mean for the user.
Playback
Timbre
DXOMARK timbre tests measure how well a phone reproduces sound across the audible tonal range and takes into account bass, midrange, treble, tonal balance, and volume dependency.
As shown in the graph below, the Red Magic 3S reproduces a very narrow frequency range: bass response is on average 10 dB lower than that of its gaming competitors, while high-ends are even lower.
Although the Red Magic 3S's mids are better than the other frequency ranges in almost every genre (pop rock, hip hop, electronic, classical and movies), they nonetheless sound hollow. As a result, timbre reproduction is strongly impaired by an overall smothered sound.
Music playback frequency response
Dynamics
Our Dynamics tests measure how well a device reproduces the energy level of a sound source.
Predictably, the narrowness of the Red Magic 3S's frequency response also has an impact on dynamics. The lack of high- and low-end compromises attack and bass precision—especially at soft and maximum volumes. In terms of dynamics, the overall smothered sound manifests as muddy and imprecise. At nominal volumes, the Nubia phone offers a decent dynamics performance.
Spatial
The sub-attributes for the perceptual spatial tests include localizability, balance, distance and wideness. Very similarly to the Black Shark 2 Pro, and despite its DTS:X certification, the Red Magic 3S's performance for spatial rendering is below average.
Due to uneven speaker performance, the sound is unbalanced, with most voice content shifted to the side. Furthermore, the poor timbre reproduction makes it hard to distinguish instruments and various sound sources, thus strongly impairing localizability.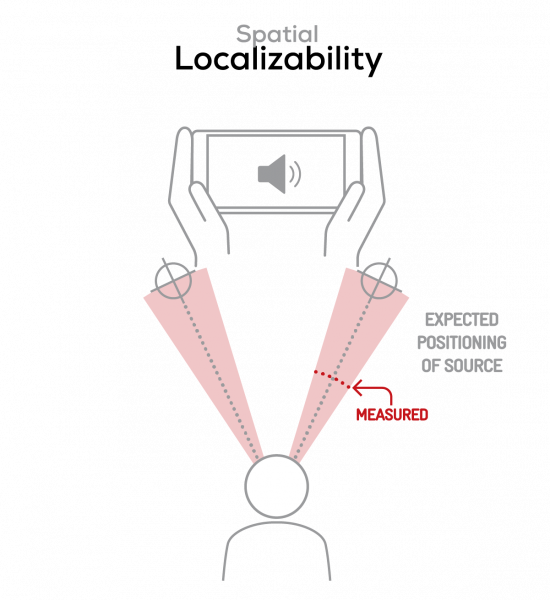 Lack of localizability precision due to smothered sound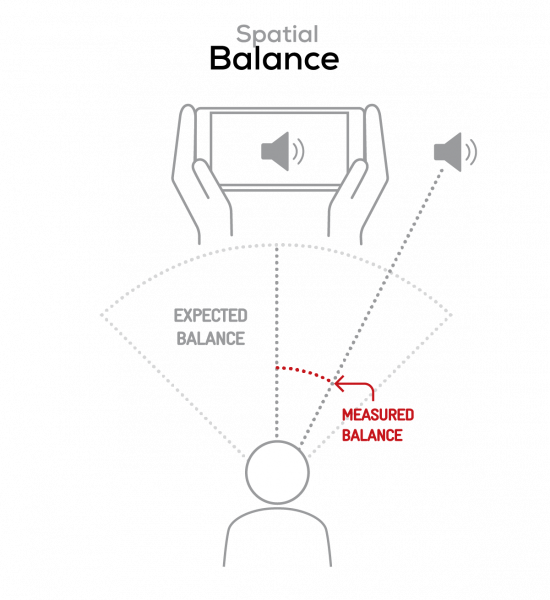 Most voice content is shifted to the side.
That all said, distance is satisfactory compared to its two challengers, and wideness, while surprisingly poor when watching movies, is good when playing games.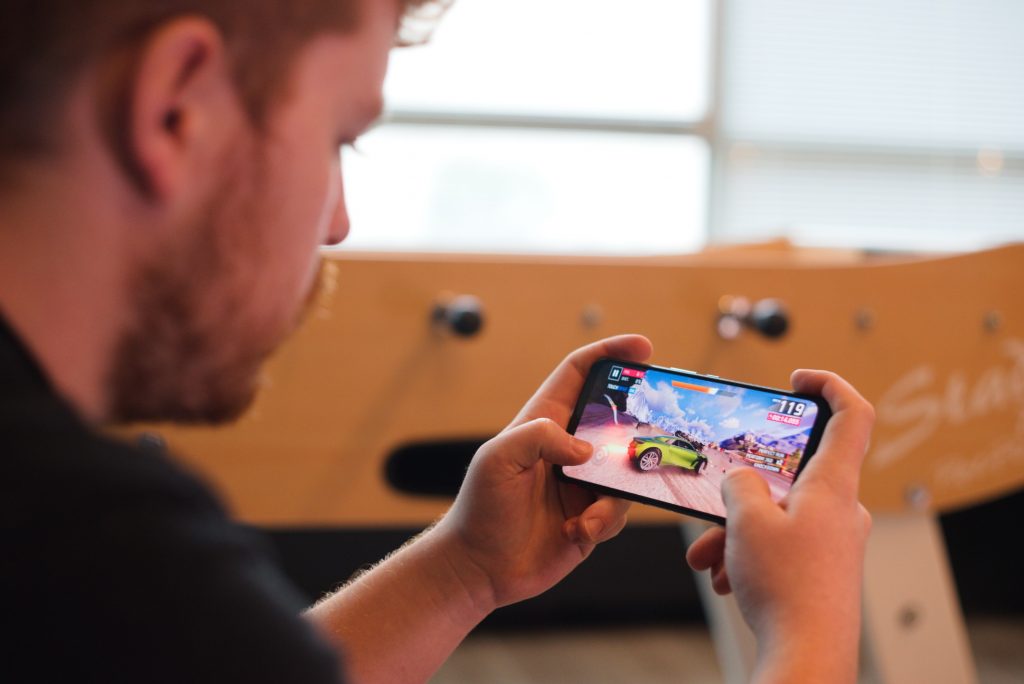 When playing games, the wideness of the stereo field is pleasing.
Volume
Our Volume tests measure both the overall loudness a device is able to produce and how smoothly volume increases and decreases based on user input.
In terms of perceptual and objective loudness, the Red Magic 3S achieves a decent, average performance. The first volume steps, however, do not ensure enough clarity and intelligibility.
| | |
| --- | --- |
| Hip-Hop | Classical |
| 74.8 dBA | 73.1 dBA |
Artifacts
Samsung Galaxy Note20 Ultra 5G
Our Artifacts tests measure how much source audio is distorted when played back through a device's speaker. Distortion can occur both because of sound processing in the device and because of the quality of the speakers.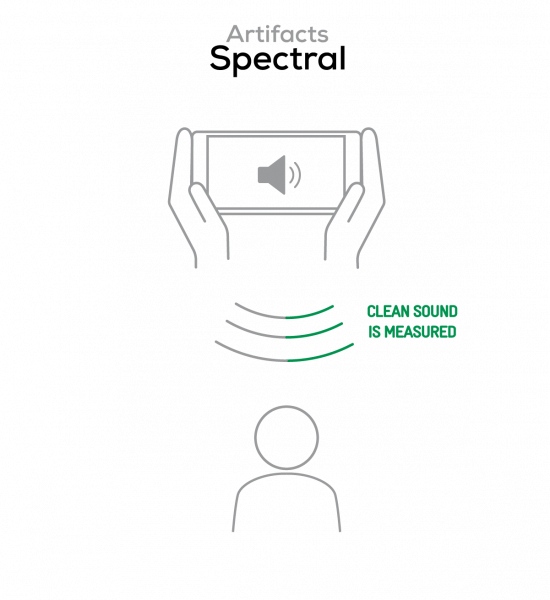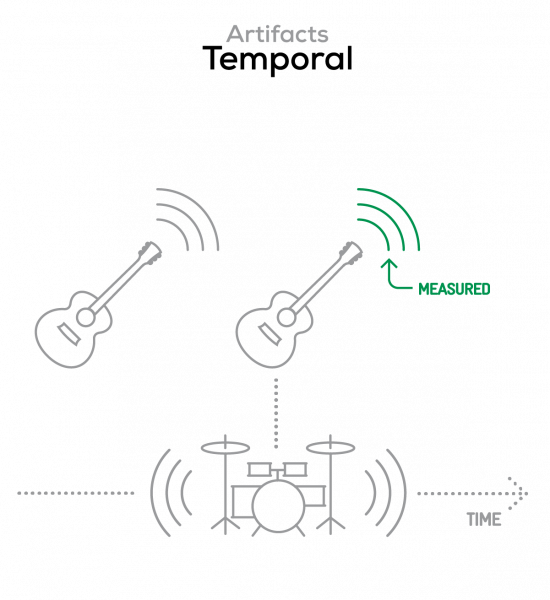 … or noticeable compression when playing back audio.
In this area, the Red Magic 3S's performance is absolutely impeccable. Controlling undesirable sounds is the one area in which it excels, not only outshining the Black Shark Pro 2 and the Rog Phone 2, but setting a new record for our Artifacts sub-score (89). The overall sound is extremely clean: no audible noise and very few spectral artifacts (distortion), even at high volume. Compression is only occasionally noticeable at maximum volume.
Recording
Timbre
Unlike its Playback counterpart, the Red Magic 3S's Recording Timbre sub-score is only average. The frequency response certainly lacks bass, but nothing as severe as Xiaomi's Black Shark 2 Pro. Further up, frequencies between 200 and 600 Hz (lower mids, where warmth and fullness reside) are a little too shy.
Life video frequency response
Upper mids and treble are predominant, especially in loud environments. In every one of our simulated scenarios, voices often sound canny, and hissing (sharp sibilants) can be heard.
Dynamics
As we will see later on when discussing the Artifacts sub-score, severe temporal and spectral artifacts appear when recording in loud environments, which compromise the integrity of the sound envelope. In addition, across all of our simulated scenarios, an aggressive noise-cancelling algorithm impairs voice clarity. Apart from that, the overall dynamics performance remains decent, thanks to honest SNR (signal-to-noise ratio) scores.
Spatial
Regardless of its use case, the Red Magic 3S systematically records in mono. Unsurprisingly, this heavily impairs wideness and localizability in every scenario (life video, selfie video, and meeting room), resulting in the lowest Recording Spatial sub-score to date. Distance rendering is average.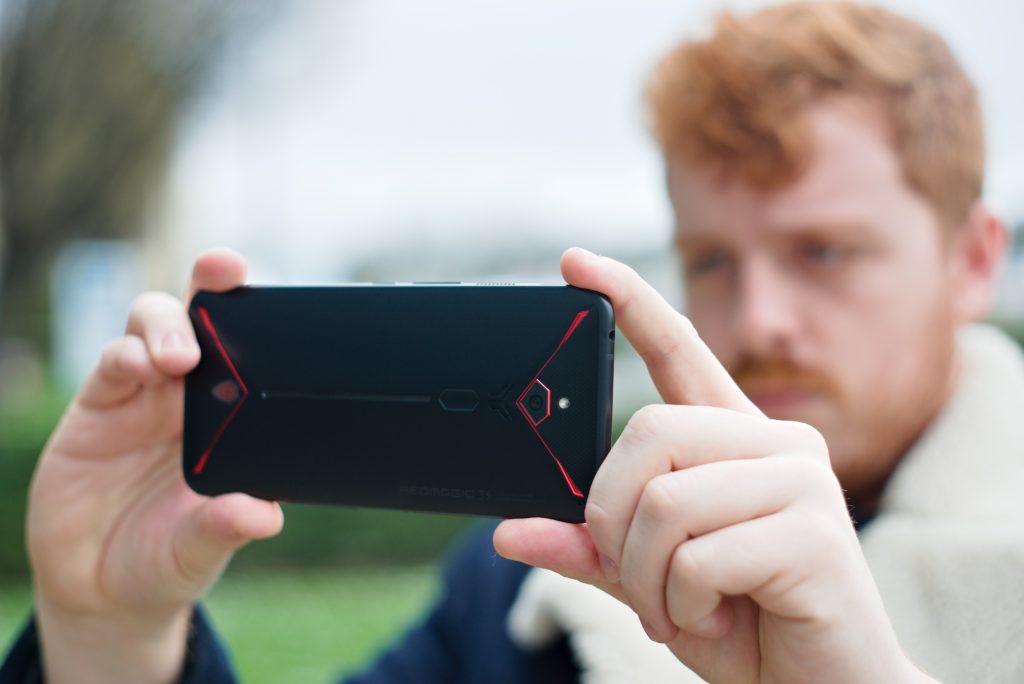 Recording a Life Video in landscape mode with the Red Magic 3S
Volume
Whether in a meeting, during a concert, while recording a memo, or filming a video, the Red Magic 3S is unable to reproduce a decent sense of loudness, falling far behind its competitors and all other phones we have tested so far. Here are a few measurements—as a reference, we expect loudness levels to be above -24 LUFS for the recorded content:
| | | | |
| --- | --- | --- | --- |
| Meeting | Life Video | Selfie Video | Memo |
| -31 LUFS | -25.8 LUFS | -24.3 LUFS | -25.7 LUFS |
In other words, only the Electronic Concert recording held its own, thanks to the loudness of the sound source itself.
Artifacts
Far from its summa cum laude playback performance, the Recording Artifacts sub-score is well below average. High sound pressure level (SPL) scenarios such as loud concerts tend to trigger pumping, gating, and distortion in the upper midrange and high-end frequencies. The microphones, moreover, are easy to occlude, which sometimes almost mutes the recorded content.
Background
Background recording, whose sub-score is second-to-last by only two points, is mainly impaired by the inappropriate noise-cancelling algorithm, which heavily impacts timbre and spatialization. This results in unnatural background rendering, especially in complex and loud (e.g., urban) environments.
Conclusion
The Red Magic 3S's playback performance is dominated by the narrowness of its playback frequency response, which not only results in an overall smothered sound, but also strongly impairs dynamics and spatial performance. On the other hand, its stunning ability to control undesirable sounds, such as noise and distortion, has set a new record for our Playback Artifacts sub-score. However, its recording performance is among the poorest we have tested so far, due to numerous artifacts, very low loudness in every use case, and the impossibility of recording in stereo.
Playback
Pros
Good Wideness and Distance performance compared to similar devices
Almost no artifacts
Cons
Very narrow frequency range impairs timbre and dynamics performance
Overall output sound smothered
Stereo balance shifted to the side in landscape mode
Recording
Pros
Average timbre performance
Decent dynamics performance
Cons
Records only in mono
Poor tonal balance
Numerous artifacts
Microphones easy to occlude
Unnatural sound due to a heavy noise-cancelling algorithm
In the Press