Overview
We put the Samsung Galaxy S22 (Snapdragon) through our rigorous DXOMARK Audio test suite to measure its performance both at recording sound using its built-in microphones, and at playing audio back through its speakers.
The Samsung Galaxy S22 (Snapdragon) achieved a DXOMARK Audio overall score of 71, just like the S22 (Exynos). Because Samsung devices within a series often contain the same audio specifications, and because most of the evaluation results and subscores are so close and within our margin of error, we direct you to the S22 Ultra (Exynos) Audio test results for the full details on the audio performance of the Galaxy S22 (Snapdragon).
Key audio specifications include:
Two speakers: top front-firing under screen, bottom side-firing
No jack audio output
Dolby Atmos tuning
Enhanced Bluetooth connection
Scoring
Sub-scores and attributes included in the calculations of the global score.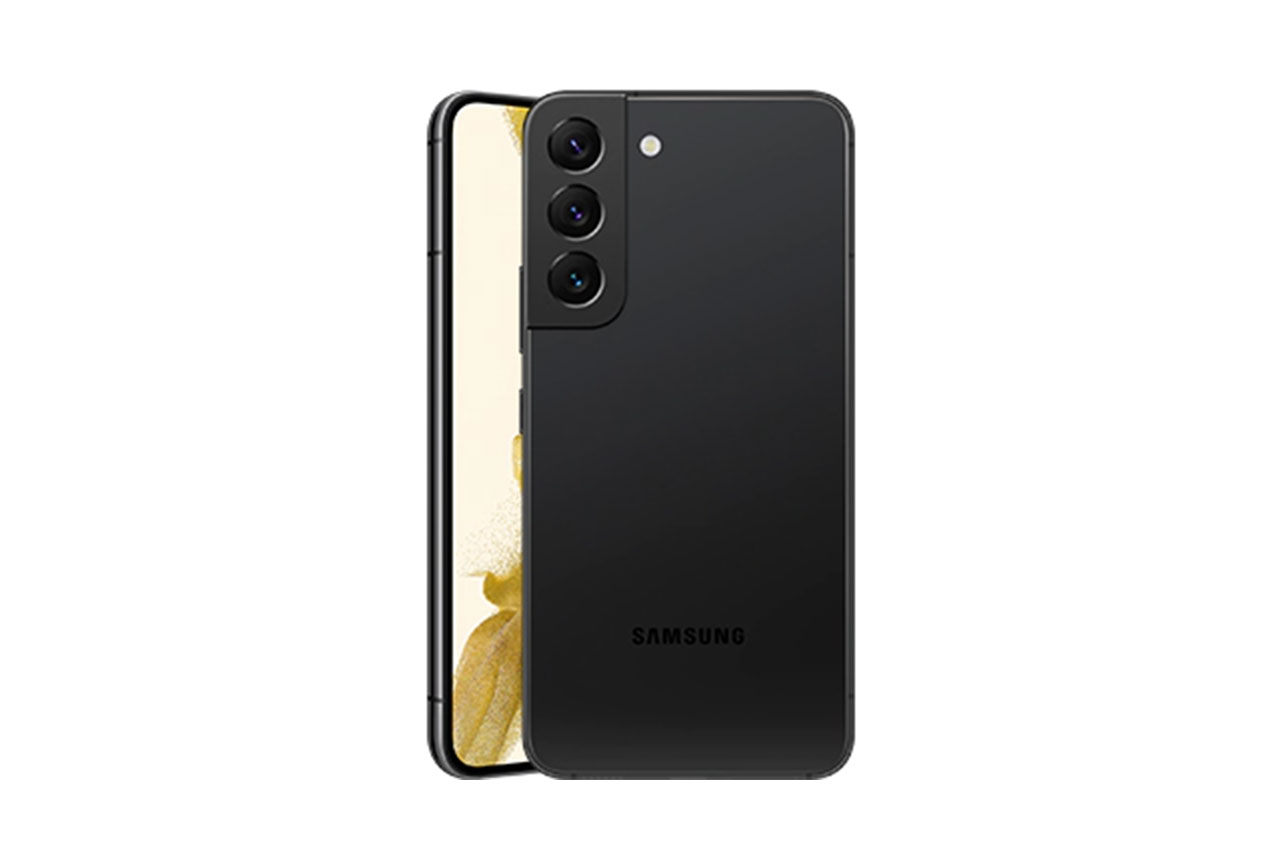 Samsung Galaxy S22 (Snapdragon)
120
audio
Please be aware that beyond this point, we have not modified the initial test results. While data and products remain fully comparable, you might encounter mentions and references to the previous scores.
Position in Global Ranking
89
th
4. Asus Smartphone for Snapdragon Insiders
149
12. Apple iPhone 14 Pro Max
142
17. Apple iPhone 12 Pro Max
140
21. Apple iPhone 13 Pro Max
139
21. Samsung Galaxy S23 Ultra (Snapdragon)
139
29. Samsung Galaxy S23 Plus (Snapdragon)
137
37. Samsung Galaxy Z Fold4
134
39. Samsung Galaxy Z Fold5
133
39. Samsung Galaxy S23 (Snapdragon)
133
39. Samsung Galaxy S22 Ultra (Snapdragon)
133
39. Samsung Galaxy S22 Ultra (Exynos)
133
39. Samsung Galaxy A54 5G
133
55. Samsung Galaxy Z Flip4
130
56. Samsung Galaxy Z Flip5
129
56. Vivo X80 Pro (Snapdragon)
129
60. Realme GT Neo 5 (240W)
128
60. Xiaomi Redmi K50 Gaming
128
67. Samsung Galaxy A52s 5G
127
67. Samsung Galaxy A52 5G
127
71. Samsung Galaxy A53 5G
126
76. Apple iPhone 11 Pro Max
125
76. Samsung Galaxy A33 5G
125
76. Vivo X80 Pro (MediaTek)
125
79. Lenovo Legion Phone 2 Pro
124
82. Apple iPhone SE (2022)
122
82. Apple iPhone SE (2020)
122
85. Samsung Galaxy S22+ (Exynos)
121
89. Samsung Galaxy Z Fold3 5G
120
89. Samsung Galaxy S22 (Snapdragon)
120
89. Samsung Galaxy S22 (Exynos)
120
92. Xiaomi Redmi K40 Gaming
119
99. Samsung Galaxy S21 Ultra 5G (Snapdragon)
118
99. Samsung Galaxy S21 Ultra 5G (Exynos)
118
99. Samsung Galaxy S21 FE 5G (Snapdragon)
118
99. Samsung Galaxy S21 5G (Snapdragon)
118
99. Samsung Galaxy S21 5G (Exynos)
118
110. Motorola Edge 40 Pro
116
110. Samsung Galaxy S20 Ultra 5G (Exynos)
116
110. Samsung Galaxy Note20 Ultra 5G (Exynos)
116
110. Xiaomi Redmi K40 Pro+
116
117. Motorola Edge 30 Pro
115
117. Samsung Galaxy Note20 Ultra 5G (Snapdragon)
115
121. Samsung Galaxy Z Fold2 5G
114
123. Samsung Galaxy Note 10+ 5G (Exynos)
113
123. Samsung Galaxy Note 10+ (Exynos)
113
131. Nubia RedMagic 6 Pro
112
138. Huawei Mate 30 Pro 5G
109
145. Oppo Reno6 Pro 5G (Snapdragon)
108
152. Lenovo Legion Phone Pro
105
152. Nubia RedMagic 7 Pro
105
152. Samsung Galaxy A23 5G
105
158. Nubia RedMagic 8 Pro
103
162. Motorola Edge 20 Pro
102
166. Honor Magic5 Lite 5G
97
166. Xiaomi Mi CC9 Pro Premium Edition
97
175. Vivo X70 Pro (MediaTek)
93
180. Vivo X60 Pro 5G (Snapdragon)
86
Position in Premium Ranking
22
nd
11. Samsung Galaxy S23 (Snapdragon)
133
19. Lenovo Legion Phone 2 Pro
124
22. Samsung Galaxy S22 (Snapdragon)
120
22. Samsung Galaxy S22 (Exynos)
120
26. Samsung Galaxy S21 FE 5G (Snapdragon)
118
26. Samsung Galaxy S21 5G (Snapdragon)
118
26. Samsung Galaxy S21 5G (Exynos)
118
41. Oppo Reno6 Pro 5G (Snapdragon)
108
48. Xiaomi Mi CC9 Pro Premium Edition
97
50. Vivo X70 Pro (MediaTek)
93
51. Vivo X60 Pro 5G (Snapdragon)
86
Playback
Recording