It's that time of the year again when retailers will offer many of their wares at heavy discounts for the holiday shopping season. With Black Friday and Cyber Monday deals unleashing so many discounted products, knowing the real bargains can be a real challenge. To help you navigate this sea of on- and offline offerings, and to provide some guidance on the journey to purchase a  new smartphone, we have compiled a list of recommendations based on six common user profiles.
Each user profile will show multiple device suggestions, including some more affordable options next to the usual Ultra Premium and Premium suspects, to suit a variety of budgets.
Friends & Family photographers and video makers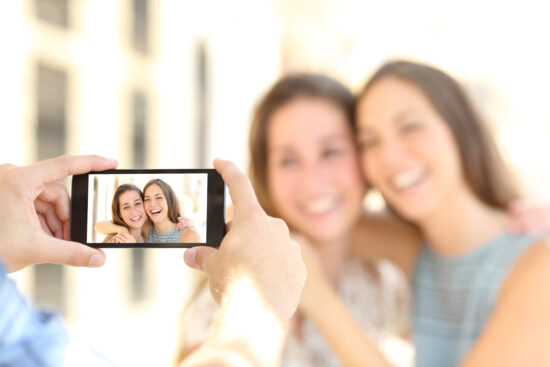 Photos or videos of friends or family members make up more than 50% of all smartphone imaging,  according to a DXOMARK-YouGov survey. [1] The same survey also found that users were not willing to make compromises or sacrifice accuracy for speed or vice versa. They wanted a device that was capable of capturing the right moment and providing the best possible image quality, especially when the subjects were people.
This means that the camera has to capture nice skin tones and natural contrast; it also has to be capable of freezing motion at the desired instant, as well as provide a natural-looking bokeh effect that blurs the image background to accentuate the foreground subject. On the audio side of things, we are looking for good audio quality when recording video. Voices have to be intelligible and sound natural. Individual sound sources should be easy to pinpoint in the sound scene and background noise as well as wind noises should be filtered out.
After capture, most photos and videos are viewed on the device, which is why they should be rendered accurately on the display when opened with the gallery application, with good readability and color. A day out with friends or family typically involves taking a large number of images and videos and nobody wants their battery to run out in the middle of the day. That's why devices should also offer good battery autonomy when using the camera app.
If money is no object, then Ultra Premium devices offer no doubt the best performance for this use case. We were specifically impressed by the Apple iPhone 14 Pro Max and Google Pixel 7 Pro.
Let's have a closer look at the best devices for taking photos and videos of friends and family.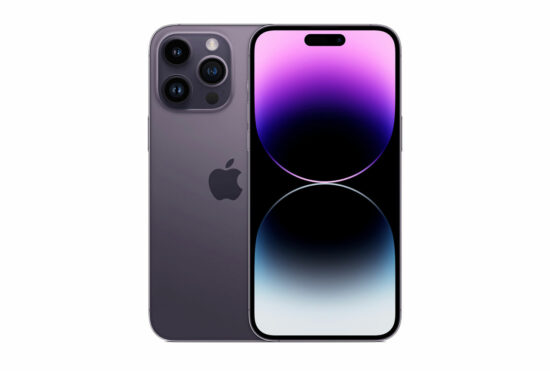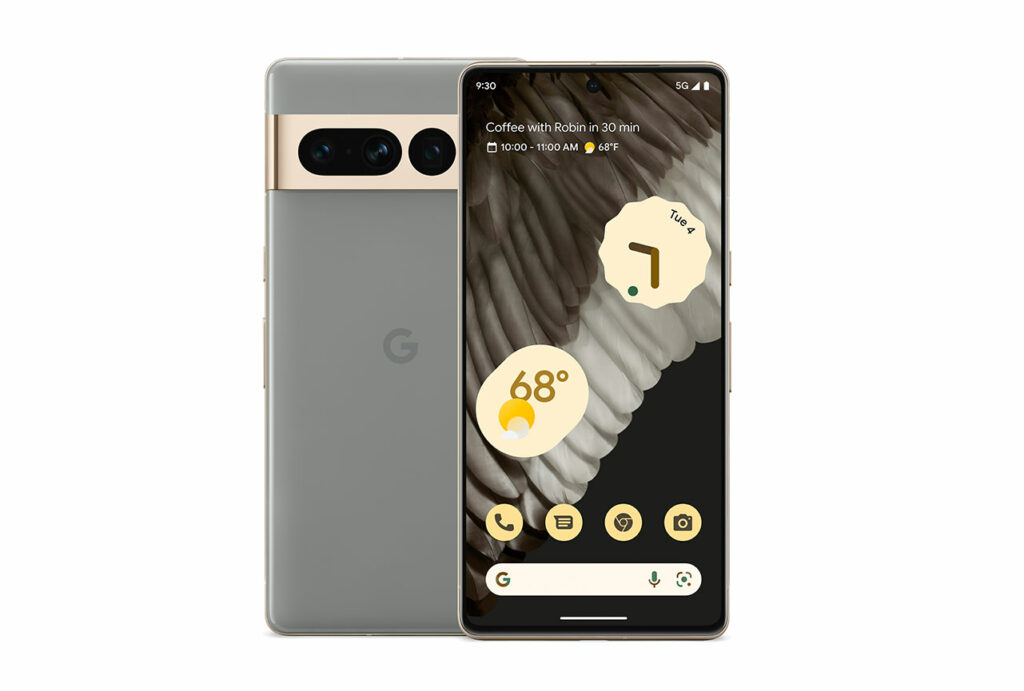 Apple iPhone 14 Pro Max
The iPhone 14 Pro Max camera offers excellent skin tone rendering and contrast on faces, making it a great option for people photography. In addition, a very good bokeh mode allows for natural-looking DSLR-style portraits with a smoothly blurred background. The camera also does very well at minimizing motion blur on people in motion and the zero shutter lag feature helps photographers capture the exact decisive moment.
On the audio track of recorded videos, a good timbre ensures the intelligibility of voices and effective wind-noise reduction means recording in breezy conditions is not a problem. The 14 Pro Max display tops our database for readability and allows for photo and video viewing even in bright sunlight. The iPhone is not among the best in terms of battery, but four hours of camera use is still an average value among Ultra-Premium devices.
Google Pixel 7 Pro
The Pixel 7 Pro comes with one of the most versatile cameras we have seen, allowing for great portrait shots in all sorts of light conditions. Portrait subjects are rendered very realistically, with outstanding skin tones and nice face contrast, even in backlit scenes. Fast shutter speeds help capture moving subjects without any motion blur and the autofocus system is great at tracking subjects and keeping them in focus, even in low-light and high-contrast scenes.
The audio track in Pixel 7 Pro videos offers a natural timbre, with good intelligibility of voices. Good wideness and accurate distance rendering allow for realistic rendering of the sound scene. The display offers good performance across all test attributes and is great for viewing photos and videos, thanks to good color fidelity in most conditions and well-managed brightness in low light and indoors. In bright light, 4 hours of battery life with camera usage is fairly average for an Ultra Premium device.
While the pricey options in the Ultra Premium segment generally offer the best performance for friends and family photographers and videographers, great options for more budget-conscious users are available, too. These devices still offer great overall performance but might not be quite on the same level as the very best in some areas. The Google Pixel 6a and Xiaomi 12 T are the ones we picked.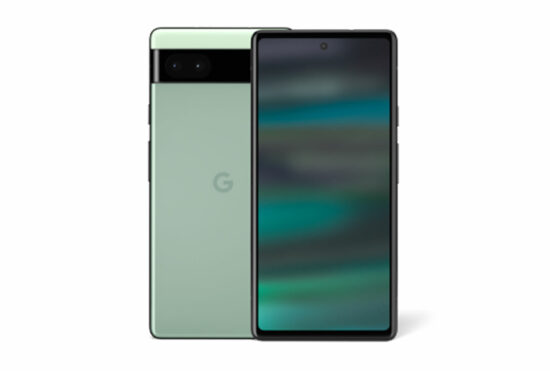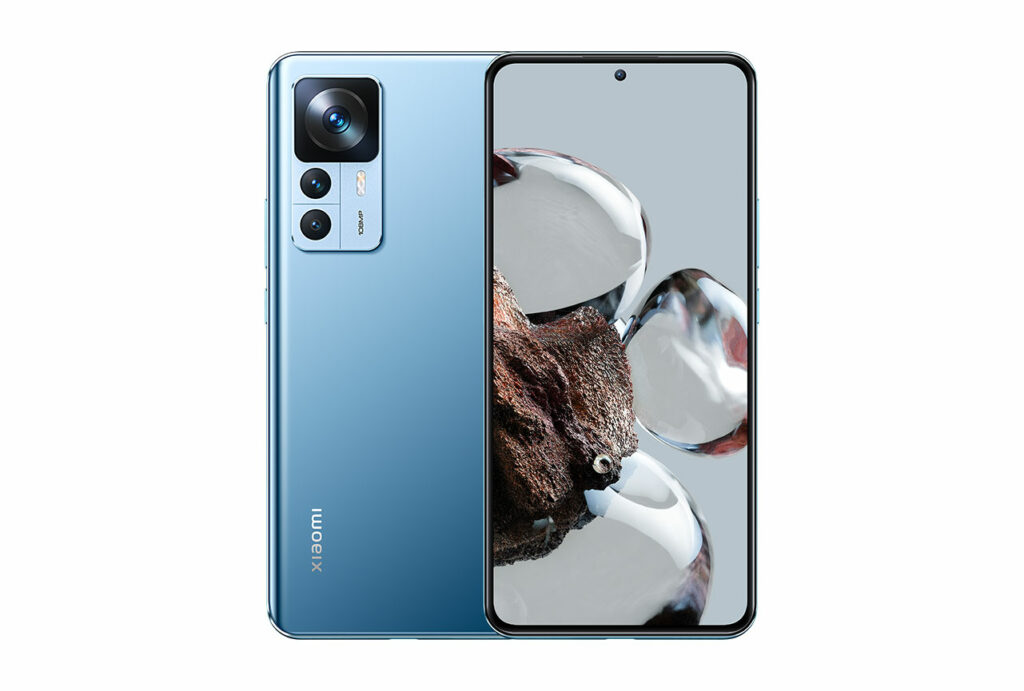 Google Pixel 6a
Like the Pixel 7 series, the more affordable Google Pixel 6a is a great smartphone for portrait photography, thanks to nice colors and accurate skin tone rendering. The very good autofocus keeps subjects sharp and avoids blur on moving subjects in bright light and under typical indoor conditions. However, it slightly struggles to do so in low light. Pixel 6a video clips offer excellent exposure, color and stabilization.
The audio track of recorded video clips offers a good tonal balance and renders a nice and wide audio scene. The Google display's color and readability are good for viewing photos and videos in most conditions, except in bright sunlight, and 4 hours and 30 minutes of camera use is an average result in this device class.
Xiaomi 12T
Xiaomi's latest upper midrange offering scores points for its fast and repeatable autofocus system, a good bokeh mode for the class as well as good target exposure and accurate color rendering. However, skin tones can sometimes look a little unnatural, and in difficult high-contrast conditions, a more limited dynamic range can result in highlight and/or shadow clipping.
The audio track on 12T videos provides good wideness and distance rendering, making for a natural sound scene. The display comes with excellent scrolling smoothness. The viewing experience somewhat suffers in bright outdoor light, but the user can adjust the brightness to a level. The battery offers close to 5 hours of camera use, which is above average in this category.
Night owl  photographers and videographers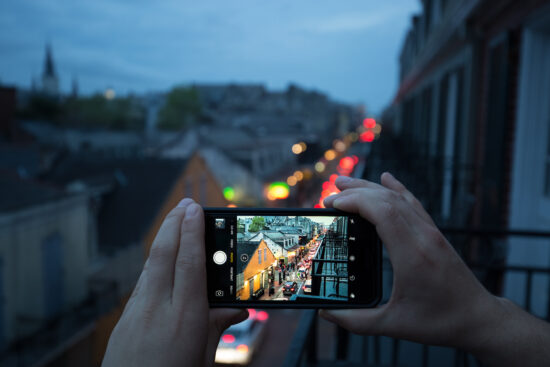 With a smartphone in everyone's pocket all the time, many pictures and videos are also captured in low-light conditions, in bars, at concerts, in dimly lit restaurants, or simply out in the street on the way home after dark. Despite low-light photography being commonplace, many devices still struggle in dim conditions, leaving many users dissatisfied with the quality of their pictures taken in low light.
A camera that does well in low light has to offer a combination of several image quality attributes. Most importantly, the night scene should be rendered as such. There is no point in capturing a night shot if a too-bright exposure makes it look as if the image was taken in broad daylight. Exposure and colors should be natural, there should be a good compromise between image detail and noise, and shutter speeds should be fast enough to freeze motion in the scene and avoid image blur. In video clips, exposure and white balance transitions in changing light conditions should be smooth and not too abrupt.
Top-end camera hardware, such as large image sensors, fast aperture lenses, and powerful image processors can help a lot with low-light image quality, which is why currently the best-performing devices usually belong to the Ultra Premium and Premium segments. Let's have a closer look at our picks for this category.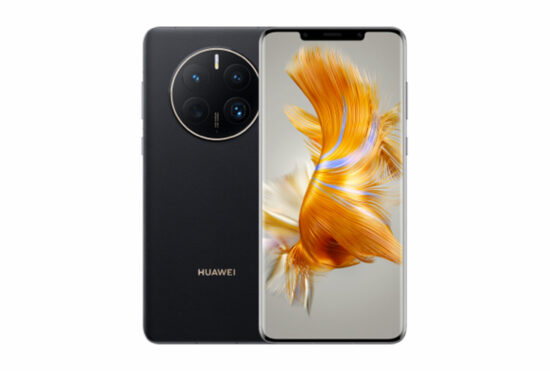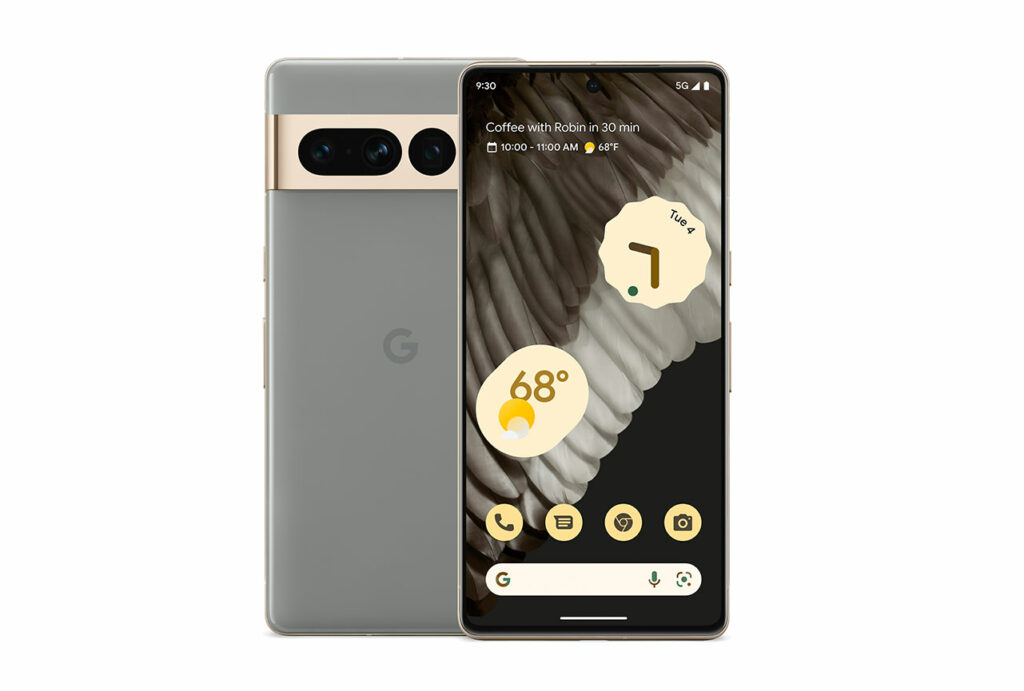 Huawei Mate 50 Pro
In our DXOMARK Camera testing, the Huawei offered the overall best low-light capabilities. Thanks to a great combination of hardware and software tuning, the Mate 50 Pro is a step ahead of everyone else in terms of low-light imaging. The camera's unique variable aperture feature also helps improve low-light still image quality, but is less of a factor for video. Overall, low-light images taken with the device offer nice and vivid colors in addition to pleasant contrast.
Google Pixel 7 Pro
The Google Pixel 7 Pro's low-light performance was very good and among the best for both Photo and Zoom. The device preserved a natural night-time atmosphere in low-light scenes and portraits and captured a wide dynamic range and good detail.
Image noise was quite intrusive in low-light photos–and more so in videos. But the Pixel 7 Pro was better than most other devices when it came to capturing motion in still shots.
Serial video storytellers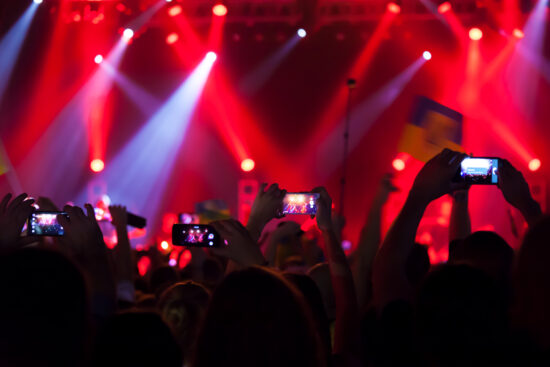 A picture says a thousand words, but sometimes a video is a much better medium for telling a story. At this point, smartphones still capture a lot more photos than videos, but with video modes becoming more and more powerful many users are recording more video than they did a few years ago.
The criteria for good video quality are in many ways similar to those for still images, but the fact that a video captures a longer slice of time, rather than just a specific moment, means temporal factors become important, too. A good video camera has to offer smooth exposure and white balance transitions when the light level or color changes. HDR capabilities ensure good detail in both the darkest and brightest parts of a video scene, and effective video stabilization makes for smooth footage, when holding the camera still as well as when running or walking while recording. An accurate autofocus system is necessary for tracking moving subjects throughout the scene. Face-tracking capabilities can help with this task.
Audio is just as important in video recording as the images, requiring intelligible and natural voices, good localizability of sound sources, as well as effective background and wind noise reduction. When recording events such as concerts, loud volumes, and high sound pressure levels have to be handled well, keeping distortion and compression effects to a minimum.
Last but not least, for video consumption on the device display, the gallery app has to offer good video rendering, with smooth motion, good brightness and natural colors.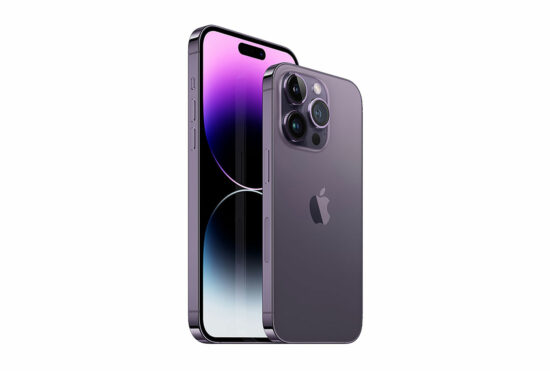 Apple iPhone 14 Pro Max and 14 Pro
Apple iPhone 14 Pro and 14 Pro Max
In the DXOMARK Camera ranking, the Apple iPhone 14 Pro and Pro Max are top-rated devices for video, but the previous iPhone 13 generation is also still among the very best devices for video. Apple's HDR recording with Dolby Vision is exceptional, providing great contrast and natural HDR rendering, and the camera's excellent exposure ensures good detail in both highlight and shadow areas of the video scene. Exposure and white balance transitions during  scene and light changes are nice and smooth, and video color is among the best we have seen, especially in low light, where a slightly warm white balance helps convey the atmosphere of the scene.
In addition, the autofocus system does an excellent job at tracking faces and the latest iPhones provide the best video stabilization we have seen to date, keeping things steady even when running with the camera while recording. Add a very good balance between video detail and noise into the mix and the latest iPhones are a very obvious choice for any mobile video creators.
The outstanding video quality is accompanied by good audio. Thanks to a good timbre, recorded voices are very intelligible and good wind noise reduction helps in windy conditions. Apple's audio recording is especially good at high sound pressure levels, making the iPhone a good option for recording at loud events, such as concerts.
When watching video on the device, the Dolby Vision display takes full advantage of the recorded HDR footage and provides good color and brightness adaptations.
Xiaomi 12T Pro
Xiaomi's 12T Pro is an excellent video option for Android users, offering good exposure and wide dynamic range, as well as a very good texture/noise trade-off, down to low light levels. During exposure transitions, the camera makes sure faces are consistently well exposed, and an effective video stabilization provides steady footage when shooting handheld or on the move while recording.
The audio recording in video comes with a natural tonal balance and good dynamics, and in the wide sound scene, individual sound sources can be easily located. However, the device has limitations at high sound pressure levels, so is not the best choice for recording at loud events, such as concerts. The display is not the Xiaomi's strongest point but still is slightly better than average for watching video, with good contrast and accurate tone mapping. It might be necessary to adjust the brightness based on user preferences, though.
Google Pixel 7
The Pixel 7 offers a flagship-level video experience at a more affordable price point. A very effective video stabilization makes sure recorded clips are smooth and steady, recorded clips contain a lot of detail and a wide dynamic range means that very little image information is lost in the brightest and darkest parts of the scene.
Audio that is recorded with video offers a good tonal balance and a wide sound scene in which the distance of individual sound sources is rendered realistically. Intelligibility of voices is increased with the help of wind noise reduction and an audio zoom feature allows to focus on a specific source of sound while filtering out background noise.
Viewing recorded video clips is a pleasure, too, thanks to an excellent display for the device class. HDR rendering is well-managed, making for natural results, and brightness and contrast adapt well to the ambient light conditions.
Video watchers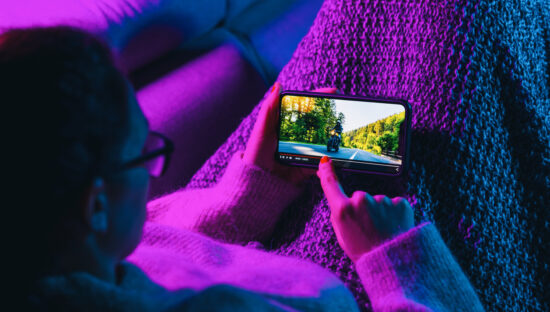 Whether it's streaming a TV show and movie while on vacation, or watching a sports event on the subway, or a catching a YouTube clip before bedtime — video consumption on smartphones is commonplace. A DXOMARK-YouGov survey found that 43% of smartphone owners watch videos or movies on their devices.
The display is the most central element to a good video-watching experience and should offer high-quality rendering, including brightness that auto-adjusts to the ambient light, color and contrast that reflect the original artistic intent of the content creators, and faithfully rendered detail.
The audio playback has to be faithful to the original audio track and render the scene correctly. Spatial capabilities should allow for easy localization of voices and events, for example, an explosion in a movie, and the tonal balance should be accurate, with sharp bass rendition.
Movies can be several hours long, which is why video watchers require a battery that lasts to the end. Therefore battery life is another important criteria for this use case. A good device should allow users to watch a full movie without being interrupted by low battery warnings or having to connect a charging cable.
Let's have a closer look at our smartphone picks for watching videos.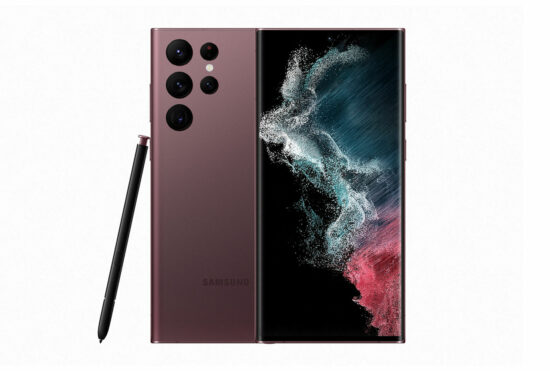 Samsung Galaxy S22 Ultra (Exynos)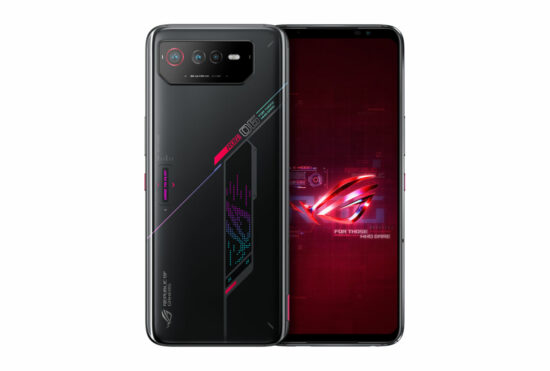 Samsung Galaxy S22 Ultra (Exynos)
Like most Samsung models, the Galaxy S22 Ultra (Exynos) comes with a display that is great for watching videos. In our Display tests, it earned the top score in the video category, thanks to an overall good video experience with good brightness, contrast, and color management. Colors are faithful and highlights are well-managed, showing detail even in the brightest parts of the image.
On the Audio playback side of things, the Samsung offers clear and precise high-end extension and mid-range, which makes voices very intelligible. It's also reasonably easy to locate individual sound sources in the scene. The 16-hour battery life when watching video is on par with rival devices in the same price bracket.
Asus ROG Phone 6
The Asus ROG Phone 6 display is very well suited for consuming video content, thanks to good brightness and tone mapping adaptations in most conditions.[2] The audio track that accompanies the video images offers a rich and balanced timbre and excellent dynamics, with sharp and precise attacks. Spatial performance is also very good, allowing for easy pinpointing of sound sources in the scene. In addition, the Asus offers a very good overall battery performance. Twenty-one hours of autonomy when watching video is an excellent result in this price range and should satisfy even seasoned binge-watchers.
Google Pixel 7
The Google Pixel 7 is another device that offers a very good display performance for its class. A well-managed and pleasant HDR performance as well as good brightness and contrast adjustments make video watching on the Google device a pleasant experience. Thanks to a good overall tonal balance and easy localizability of individual sound sources in the scene contribute to this as well. Sixteen hours of video watching without a recharge isn't the best we have seen but well within acceptable limits.
Social media butterflies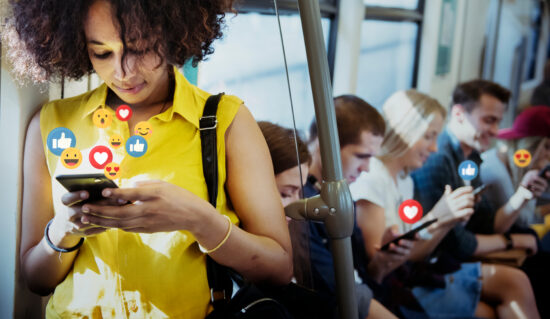 Social media apps are among the most popular on smartphones, and many users spend hours per day consuming photos, videos, and audio on their social media streams.
According to our DXOMARK-YouGov survey, about 60% of smartphone owners use their devices to browse social media. For this kind of activity, both a good display and strong battery are essential. A good social media device should offer smooth scrolling and help avoid accidental taps or ghost touches — the phone reacting to a tap that actually did not happen.
Let's have a closer look at our selection of the best devices for social media browsing.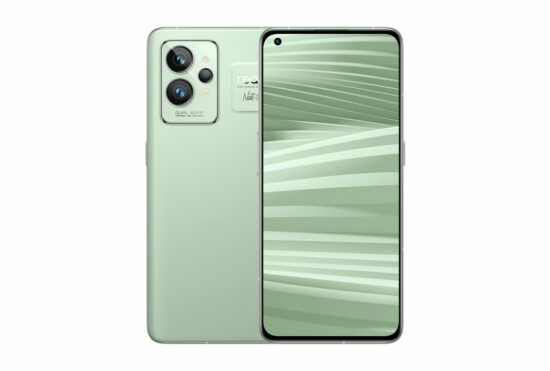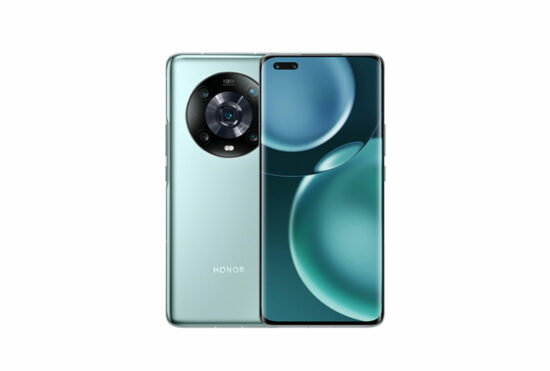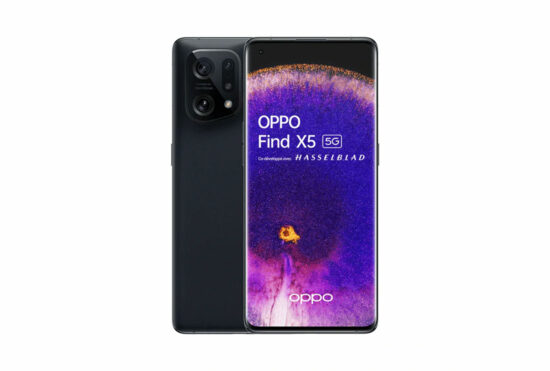 Realme GT2 Pro
Social media users will appreciate the Realme GT2 Pro's accurate display touch response that extends to the corners and edges of the screen. In social media use, it also offers the smoothest scrolling of all devices in this list. The battery provides close to 12 hours of uninterrupted social media browsing which should get you even through the longest lists of new posts.
Honor Magic4 Pro
Like the Realme, the Honor Magic4 Pro comes with a display that reacts accurately and smoothly to touch input, even around the edges of the display. At 11 hours  battery autonomy for social media browsing is slightly less, but should still be more than enough for even the the longest Twitter feuds or TikTok binges.
Oppo FindX5
The Oppo Find X5 brings great display performance for social media to a more affordable price point and combines it with a battery that allows for 9 hours of uninterrupted social media browsing.
People always on the move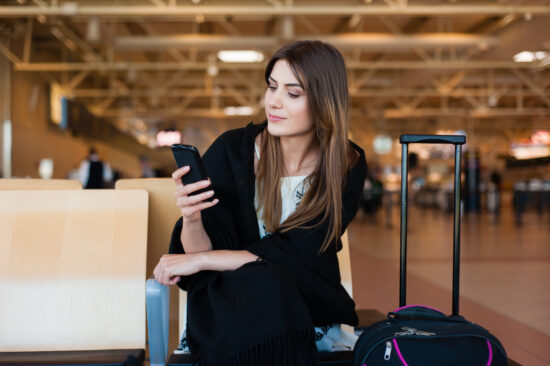 For many of our daily life tasks, we rely on smartphones, from communication and banking to buying transit tickets and navigation. For users that spend a large part of the day on the move, it's therefore crucial that their smartphone battery can make it through the day, even under heavy use.
Here, we focused on the autonomy and charging performances within our Battery testing. Long autonomy means that a device offers more than two days of moderate use, allowing you to spend a weekend away without thinking about charging. However, any device will inevitably run out of battery at the wrong time at some point. In these situations, a good charging speed should allow for a quick battery top-up that provides another few hours of use.
Let's have a closer look at our selection of devices for users on the move.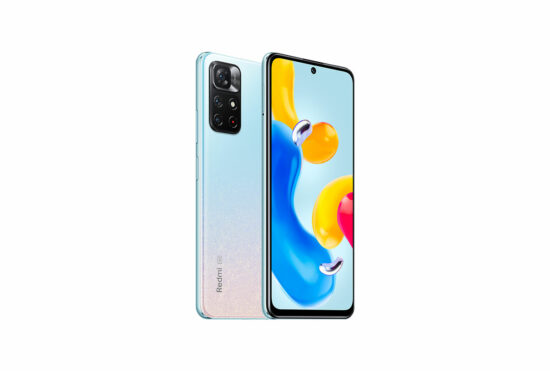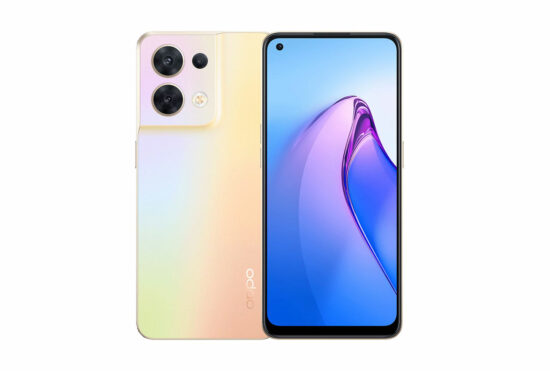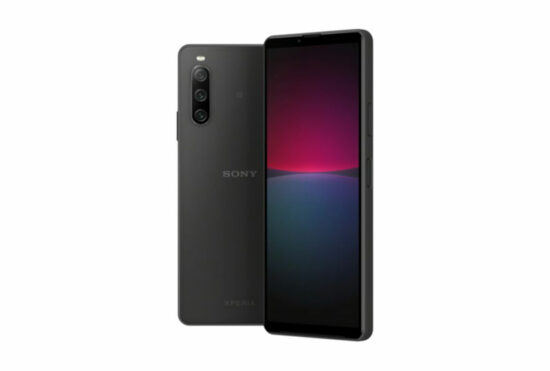 Apple iPhone 14 Pro Max
Ultra-Premium devices tend to come with innovative features that consume a lot of power and are therefore not typically among the best when it comes to battery autonomy. This said, if battery life is a priority but innovation and top-end performance are requirements, too, the iPhone 14 Pro Max, like its predecessors, is an excellent choice, offering the best battery autonomy in its class.
With moderate use, the iPhone battery lasts close to two or three days, but if you happen to pass by a power outlet, a quick five-minute charge can achieve an additional 3 hours and 20 minutes of autonomy. Autonomy for social media browsing is especially great, but the Apple's battery lasts a long time whatever you're up to. This is true even for outdoor use where the higher brightness of the display increases power consumption.
Xiaomi Redmi Note 11S 5G
If good battery autonomy is a must and you can live without the latest features and fastest chipsets, then there is a range of more affordable devices. The Xiaomi Redmi Note 11S 5G is one of them. Providing three days of autonomy in moderate use, taking slightly more than an hour to charge, and maintaining very good autonomy in calls, the Redmi Note 11S 5G is an ideal choice for anyone who spends a large part of the day on the move.
Oppo Reno8 5G
The Oppo Reno8 5G delivered a very balanced performance in our battery testing. Not only did it offer great autonomy with more than two full days of moderate use, but it also delivered extremely fast charging, gaining an additional eight hours of use in just a five-minute charge.
Sony Xperia 10 IV
Those users who do not get close to any power outlets during their day and therefore need maximum autonomy should have a very close look at the Sony Xperia 10 IV. With more than three days of moderate use on one charge, its autonomy can only be described as monstrous. The Sony will do its job for an outstandingly long time before needing a charger, no matter what you are doing with your phone while out and about.
Let the shopping begin
We hope this article was useful in helping you consider specific options when choosing a smartphone for yourself or for someone else this holiday season. But regardless of the type of user you are, dxomark.com can guide you to making the best choice in devices every time of the year. Check out our ranking tables and our extensive product reviews for a rundown of all the latest smartphones and devices we test.
---
[1]YouGov RealTime survey conducted on behalf of DXOMARK from December 17 to 23, 2021, among 2,000 people per country, representative of the national population aged 18 and over (France, Great Britain, USA), the urban population for India and the online population for China, using the quota method.
[2]Test results to be published soon on dxomark.com