Tests and reviews for the camera Olympus PEN EPL3
Olympus PEN EPL3 side by side comparisons
Olympus PEN EPL3 versus predecessor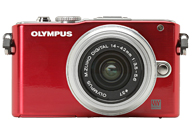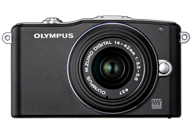 ---
Olympus PEN EPL3 versus rival model with similar score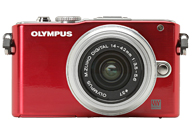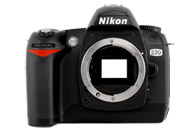 Further readings for the Olympus PEN EPL3
To provide photographers with a broader perspective about mobiles, lenses and cameras, here are links to articles, reviews, and analyses of photographic equipment produced by DxOMark, renown websites, magazines or blogs.
---
Sensor Review
|
July 12, 2013
| | |
| --- | --- |
| | Panasonic's Lumix DMC-LF1 is new highly portable compact camera with a 28-200mm (equivalent) f/2.0-5.9 Leica-branded zoom sitting in front of a 12-Mpix back-illuminated 1/1.7inch type CMOS. It's also the first of its type to adopt an electronic viewfinder and has built-in WiFi with NFC technology for simplified photo-transfer between smart devices. Read on to see it performs in our labs. |
---
Sensor Review
|
November 15, 2012
| | |
| --- | --- |
| | With the Pen E-PL5, Olympus updates its range of micro 4:3 compact hybrids with redesigned ergonomics, upgraded electronics, and especially with the integration of the same 16Mpix LiveMos sensor found in the OM-D E-M5. Will it show the same advances in image quality as the flagship camera of its line? Our tests provide the answer. |
---
Sensor Review
|
October 29, 2012
| | |
| --- | --- |
| | The Nikon 1 J2 retains many of the same characteristics of its older brother, the J1, including its 1", 10-Mpix CMOS sensor. Other than its new 3", 921,000-point screen, the new version of Nikon's compact hybrid puts particular emphasis on creative modes. How does the Nikon 1 J2's sensor perform with respect to its predecessor, to its direct competitors, and to expert-level hybrids and compacts? Some answers from DxOMark. |
---
Sensor Review
|
September 25, 2012
| | |
| --- | --- |
| | Olympus caused a sensation when it revived the legendary OM line that had enjoyed its heyday in the silver halide era. The Olympus OM-D E-M5 successfully revisits the OM design in terms of its ergonomics and workmanship. Olympus has quite precisely taken advantage of this new family in its line of compact hybrid micro 4:3 cameras to introduce a new 16 Mpix Live MOS sensor. What is this new sensor all about? Does it represent an improvement over current Pen sensors? Does it help the micro 4:3 category to catch up with the APS-C hybrids (with the Sony NEX in the lead)? Our sensor review provides the answers. |
---
| | |
| --- | --- |
| | After its great success over the past several years in refurbishing its PEN line, Olympus is continuing its quest for innovation by updating other legendary cameras of the past. |
---
| | |
| --- | --- |
| | Introduced this past summer, the PEN E-PL3 and PEN E-PM1 are the latest micro-four-thirds cameras from Olympus. These 2 new models are intended to complete the PEN EP3 series and thus offer a whole range of compact cameras with interchangeable lenses. Each model offers a different set of controls with a different size, depending on whether you need more directly-accessible controls while shooting, or if you favor a pocketable camera. But as we'll see, given that they're based on the same sensor as the PEN EP3, these cameras perform equally well (or poorly) in term of image quality. |
---
Sensor Review
|
July 13, 2011
We have tested the Olympus PEN EP3, the latest 4/3 camera by Olympus, and the first results show that its sensor performance is pretty much the same as for the Olympus PEN EPL2 and Olympus E5.

Nevertheless, comparing it to the upcoming Sony NEX C3 should be interesting, as they are both in the EVIL (Electronic Viewfinder Interchangeable Lens) camera category.