Phase One P65Plus : Tests and Reviews
Specific information
Read important information on DxOMark Sensor ranking and test results specific to medium-format cameras.
DxOMark review
DxO Labs experts summarize the performance of this camera in its DxOMark review.
Measurements and specifications
Phase One P65 Plus side by side comparisons
Phase One P65 Plus versus Phase One model
---
Phase One P65 Plus versus predecessor
Phase One IQ180 Digital Back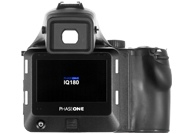 ---
Phase One P65 Plus versus rival model with similar score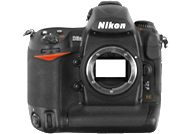 Further readings for the Phase One P65Plus
To provide photographers with a broader perspective about mobiles, lenses and cameras, here are links to articles, reviews, and analyses of photographic equipment produced by DxOMark, renown websites, magazines or blogs.
---
Sensor Preview
|
April 15, 2014
| | |
| --- | --- |
| | Pentax have launched the 645Z medium-format digital SLR, featuring a new 51.4Mp CMOS sensor. Priced at £7,699, including a 55mm f/2.8 lens, it doesn't cost much more than some pro 35mm DSLRs, but does it offer significant benefits? We preview the new Pentax 645Z and look back at Sensor Scores from its predecessor the 645D to help us decide. |
---
Sensor Review
|
March 15, 2012
| | |
| --- | --- |
| | In the course of the past several weeks, both Canon and Nikon unveiled their professional digital reflex cameras for the next two years to come. With the D4, Nikon has updated a number of points in its pro camera body which cumulatively lead to an entirely new generation of SLR camera. |
---
| | |
| --- | --- |
| | Despite its success with its latest high-end camera models (the Nikon D3s and D3x), Nikon had yet to respond to the great success of the Canon EOS 5D Mark II, whose superior resolution and numerous features (notably with respect to video) simply outclassed the aging Nikon D700. |
---
Sensor Review
|
October 14, 2011
| | |
| --- | --- |
| | When we received the IQ 180 Digital Back from Phase One, we expected a lot from this huge 80 MPix sensor. And indeed, this sensor is the best we have ever tested, with an overall score of 91: the best score ever and the first one to achieve over 90 points on the DxOMark scale! Let's check out the details. |
---
---
Sensor Review
|
May 14, 2009
| | |
| --- | --- |
| | With a DxOMark Sensor score of 89.1 points, the Phase One P65+ takes the lead in the DxOMark Sensor rankings, beating the Nikon D3x by just 1 point. |
---
Sensor Insight
|
May 08, 2009
| | |
| --- | --- |
| | Professional portrait and landscape photographers often use medium-format cameras because of their superb performance under controlled lighting conditions. However, as these cameras are definitely not designed for so-called "action photography" scenarios, they generally do not perform well with respect to DxO Labs' Low-Light ISO metric. Because of this inherent low-light limitation, medium-format cameras do not receive top marks on the DxOMark Sensor Overall Score, even though they may show outstanding performance with respect to Color Depth or Dynamic Range. |