The Apple iPhone 13 mini was released in September 2021 along with the rest of the iPhone 13 line. Except for its size, it shares nearly all the same features as the iPhone 13, and put in a performance similar to its larger sibling's in our Display protocol tests. In this short review, we will focus on the differences between the two models.
Key display specifications:
5.4″ OLED display
Dimensions: 64.2 x 131.5 x 7.65 mm (2.53 x 5.18 x 0.30 inches)
Resolution: 2340 x 1080 (476 ppi)
Aspect ratio: 19.5:9 ratio
Refresh rate: 60 Hz
Chipset: A15 Bionic
About DXOMARK Display tests: For scoring and analysis in our smartphone and other display reviews, DXOMARK engineers perform a variety of objective and perceptual tests under controlled lab and real-life conditions. This article highlights the most important results of our testing. Note that we evaluate display attributes using only the device's built-in display hardware and its still image (gallery) and video apps at their default settings. (For in-depth information about how we evaluate smartphone and other displays, check out our articles, "How DXOMARK tests display quality" and "A closer look at DXOMARK Display testing.")
Test summary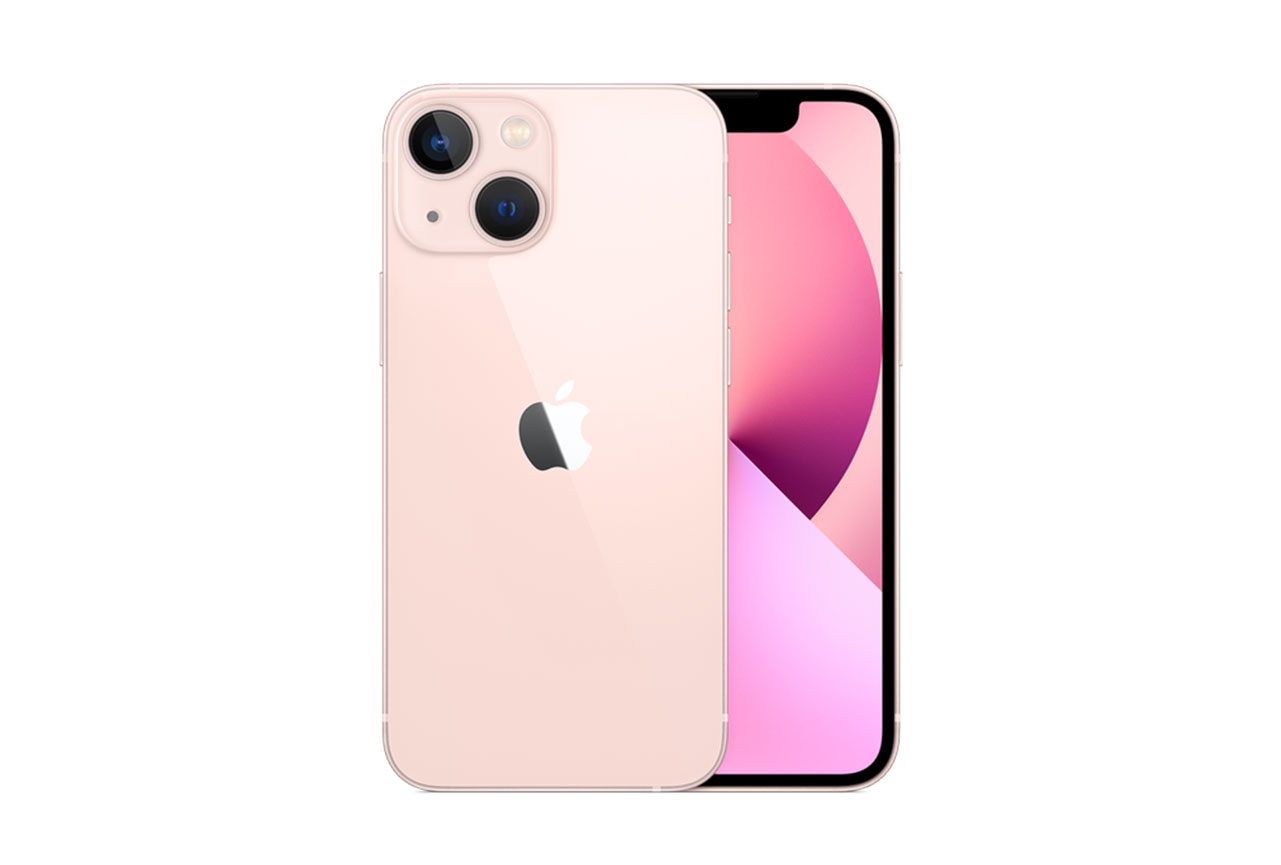 Apple iPhone 13 mini
90
display
Position in Global Ranking
#5
1. Apple iPhone 13 Pro Max
99
4. Samsung Galaxy S21 Ultra 5G (Exynos)
91
5. Samsung Galaxy Note20 Ultra 5G (Snapdragon)
90
7. Samsung Galaxy Z Fold3 5G
89
7. Samsung Galaxy Note20 Ultra 5G (Exynos)
89
13. Apple iPhone 12 Pro Max
88
17. Samsung Galaxy S20 Ultra 5G
87
28. Apple iPhone 11 Pro Max
84
36. Samsung Galaxy A52 5G
79
41. Microsoft Surface Duo
74
46. Xiaomi Black Shark 3 Pro
61
48. Lenovo Legion Phone 2 Pro
53
Position in Premium Ranking
#2
16. Lenovo Legion Phone 2 Pro
53
Pros
Excellent readability, especially indoors.
Pleasant HDR10 video experience with correct brightness and contrast.
Very good control of artifacts.
Cons
In low-light conditions, brightness is too low for photos in the gallery, web pages, and for SDR video content.
Display shows a yellow cast in most tested conditions, and a strong orange cast when the blue light filter is on.
The device could be smoother when browsing the web and playing video games.
Like its sibling, the Apple iPhone 13 mini performed well in most tested environments and use cases, coming in just behind the iPhone 13 for readability and artifacts management, and matching the larger device in video, motion, and touch.
The only significant attribute for which the 13 mini trailed behind the iPhone 13 was color. Although the colors you see on your monitor will not produce the same results as our tests, you can nonetheless see a difference between the two devices' color renderings in the illustrations below, with the 13 mini on the left showing a pronounced yellow cast:
The iPhone 13 mini's yellowish color rendering is present in the output for almost all tested activities and conditions.
Another difference in the two models' color reproduction is the color shift when held at an angle: in the charts below, each dot represents a measurement of a full white pattern taken at a discrete angle and distance from the device. Dots inside the inner circle exhibit no color shift; those between the inner and outer circle have shifts that are just noticeable by trained experts; but those falling outside the outer circle are noticeable.
Note that the scale of the two charts is different, with 13 mini's color scatter extending much further away from the center circles, meaning that its color shift on angle is much more noticeable than that of the iPhone 13.
For all other attributes, the two iPhone 13 models performed almost identically, so the information in our iPhone 13 review (here) applies to the Apple iPhone 13 mini as well.