With its rugged design, its IP67 certification, and its ability to float, the SoundLink Flex is introduced as the most robust model of all of Bose's Bluetooth speakers to date. In terms of audio, the Flex promises a good tonal balance overall, powerful bass, and a crisp, clear sound reproduction that's free from distortion. Equipped with the PositionIQ technology, the speaker detects if it is standing upright or lying on its back, and claims to automatically optimize playback.
To check all this and much more, we put the Bose SoundLink Flex through our rigorous DXOMARK Speaker test suite. In this review, we will break down how it fared at audio playback in a variety of tests and several common use cases.
Key specifications include:
Dimensions: 20.1 cm (7.92″) x 9 cm (3.55″) x 5.2 cm (2.05″)
Weight: 0.6 kg/1.3 lbs
Speakers: One driver, two passive radiators
Connectivity: Bluetooth (no 3.5 mm jack)
IP67 certification (dust-tight and waterproof)
Battery life up to 12 hours
Test conditions:
Tested with Motorola HSPK for music and Xiaomi Mi TV Box S for movies
Communication protocol used: Bluetooth
About DXOMARK Wireless Speaker tests: For scoring and analysis in our wireless speaker reviews, DXOMARK engineers perform a variety of objective tests and undertake more than 20 hours of perceptual evaluation under controlled lab conditions. This article highlights the most important results of our testing. Note that we evaluate playback using only the device's built-in hardware. (For more details about our Speaker protocol, click here.) The Bose SoundLink Flex falls into the Essential category of devices in the DXOMARK Speaker rankings.
Test summary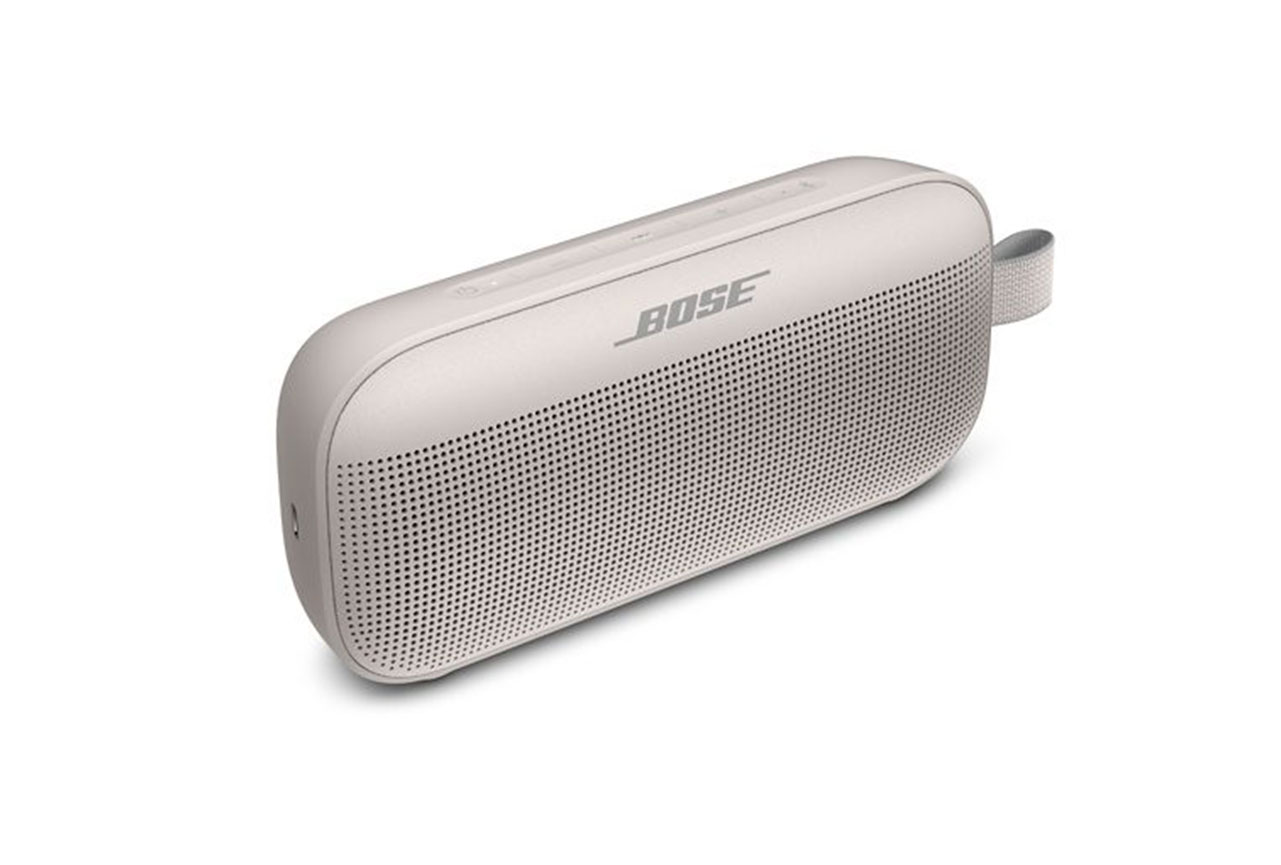 Bose Soundlink Flex
125
speaker
Pros
Very skilled as a nomad speaker, adaptable to a wide variety of situations and environments (outdoors, bathroom, living room, …)
Good tonal balance overall with a particularly "open" sound, considering the size of the device
Cons
Not suitable for listening at loud volumes
General lack of lower frequencies (bass and low-end)
With an overall score of 125, the Bose SoundLink Flex ranks third in our Essential Speaker database, right behind the JBL Charge 5 at 127, and the Sonos One, at 129.
Thanks to an impressively well-balanced sound, clear treble, precise midrange, and impactful punch, Bose's latest portable—and super rugged—speaker is particularly well suited for the outdoors, or listening to a podcast in the kitchen. It is also IP67 certified and rather unbothered by highly reverberant acoustics, which makes it suitable for listening to music in the morning shower.
That all said, when loud volumes are reached, things start to fall apart: low-end, which was already lacking at nominal volume due to the device's size, becomes severely recessed, heavy pumping emerges, and treble exhibits noticeable distortion. Additionally, the speaker's maximum volume isn't quite up to par with other devices sharing similar dimensions. In other words, the SoundLink Flex is not the best candidate if you want to host a party or if you want a very quiet listening time before going to bed, because the speaker's first volume steps do not ensure full intelligibility.
Sub-scores explained
The DXOMARK Speaker overall score of 125 for the Bose Soundflink Flex is derived from a range of sub-scores. In this section, we will take a closer look at these audio quality sub-scores and explain what they mean for the user, and we will show some comparison data from two of the device's competitors, the JBL Charge 5 and the Sony SRS-XB33.
Timbre
126
Bowers & Wilkins Formation Wedge
DXOMARK timbre tests measure how well a speaker reproduces sound across the audible tonal range and takes into account bass, midrange, treble, tonal balance, and volume dependency.
Playback timbre comparison
The SoundLink Flex' Timbre sub-score places it in the top 3 of all the essential speakers we've tested to date. Considering its size, Bose's latest portable speaker does indeed, as promised, deliver a surprisingly well-balanced, clear and "open" sound.
Despite a slight lack of high-end extension, treble remains fairly well reproduced and precise. Midrange frequencies are also clear and precise, which allows vocals to pop with a rich and full sound. When the back of the speaker is placed against a hard surface, such as a wall, midrange is even enhanced compared to the other frequency ranges (bass/treble).
Music playback frequency response
Voice-oriented contents such as podcasts exhibit a particularly midrange-focused tonal balance. Therefore, voices can lack fullness, brilliance, and clarity. Low-end frequencies are generally lacking, which is all but surprising in view of the device's dimensions. Fortunately, Bose didn't try to overcompensate with virtual bass (which, more often than not, brings unwanted resonances and distortion). At loud volumes, the lack of bass and low-end extension becomes more problematic, amplifying the midrange-centric frequency response. This can result in a somewhat aggressive rendering.
Finally, it is interesting to note that in strongly reverberant environments such as a bathroom, the SoundLink Flex's timbre performance remains remarkably consistent and harmonious.
Dynamics
107
Bowers & Wilkins Formation Wedge
Our dynamics tests measure how well a device reproduces the energy level of a sound source, taking into account attack, bass precision, and punch.
Playback dynamics comparison
As for dynamic attributes, despite its size, the speaker is capable of delivering enjoyable punch—precise and powerful, without ever becoming invasive. Attack is average, with a fairly sharp restitution of transients.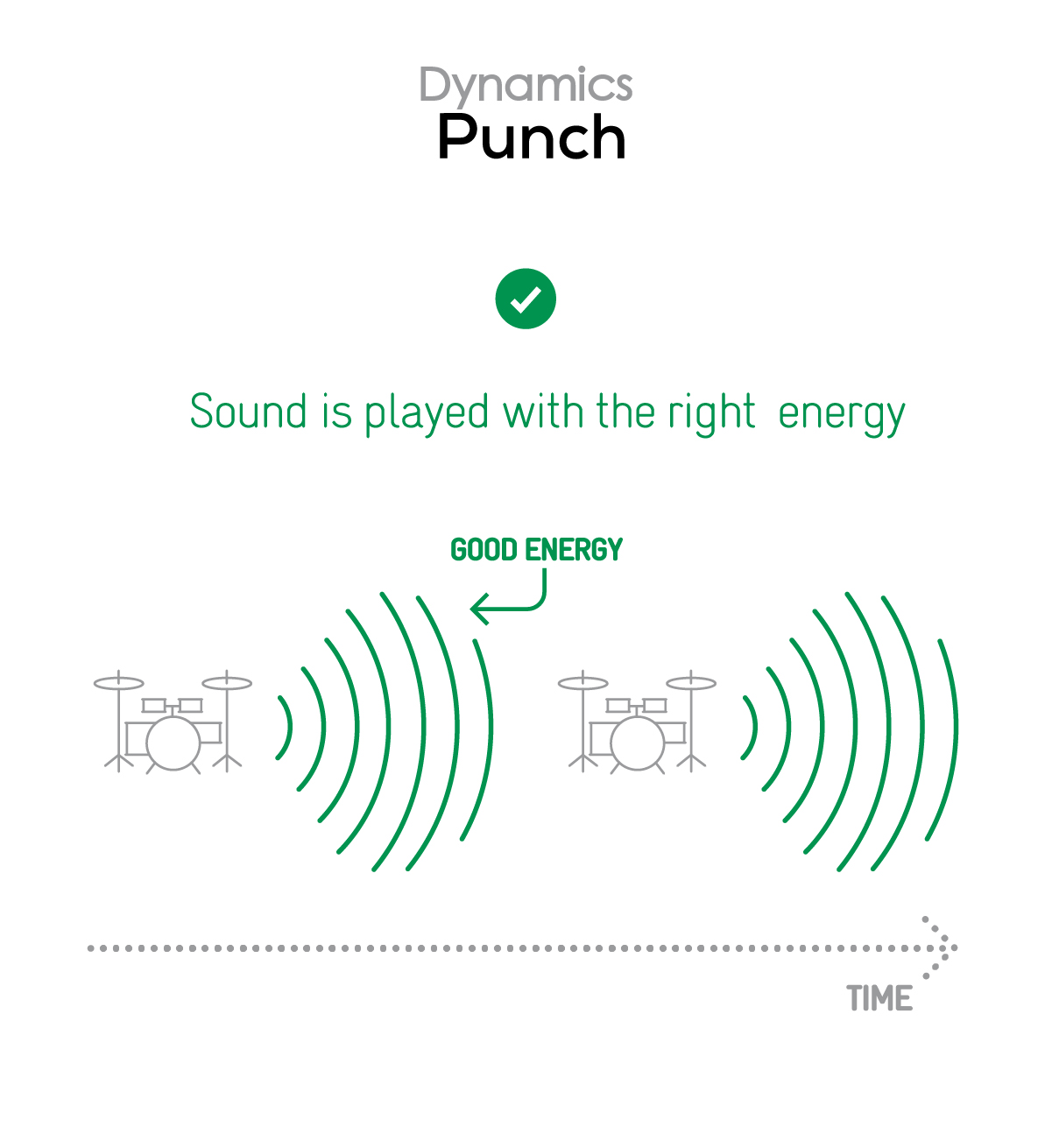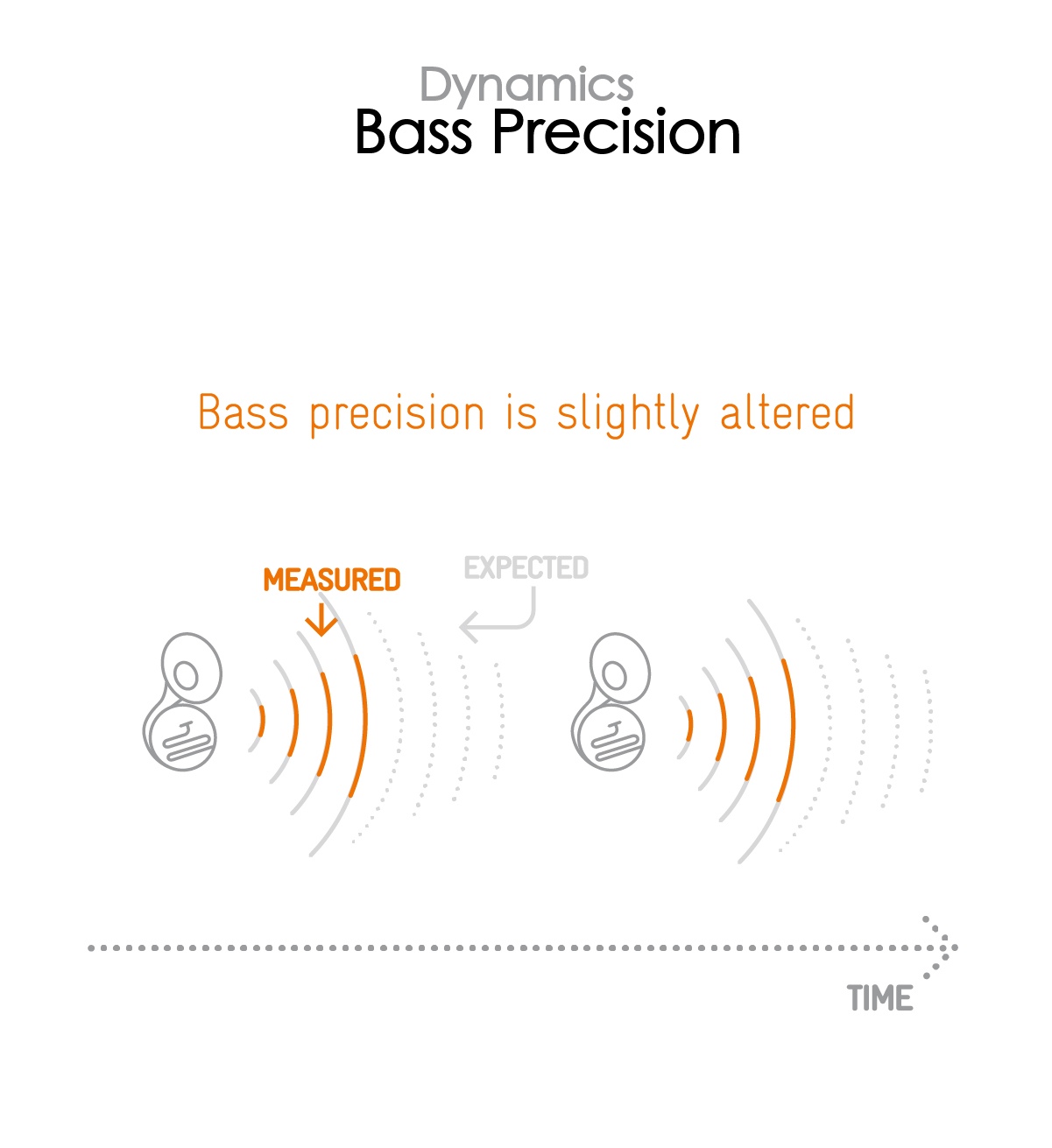 Bass precision, on the other hand, suffers from the lack of low-end extension: while attack remains quite precise, sustain is always cut short. Additionally, at maximum volume, the whole sound envelope is impaired by pumping.
Spatial
95
Bowers & Wilkins Formation Wedge
Our spatial tests measure a speaker's ability to reproduce stereo sound in all directions, taking into account localizability, balance, wideness, distance, and directivity. Please note that wideness is 0 on mono speakers and on speakers that cannot deliver a significant stereo effect.
Playback spatial comparison
Because of the speaker's monophonic architecture (and compact dimensions), wideness is nil, and localizability is inherently compromised. On the other hand, distance rendering is realistic: regardless of the use case, voices sound at the right distance from the listener.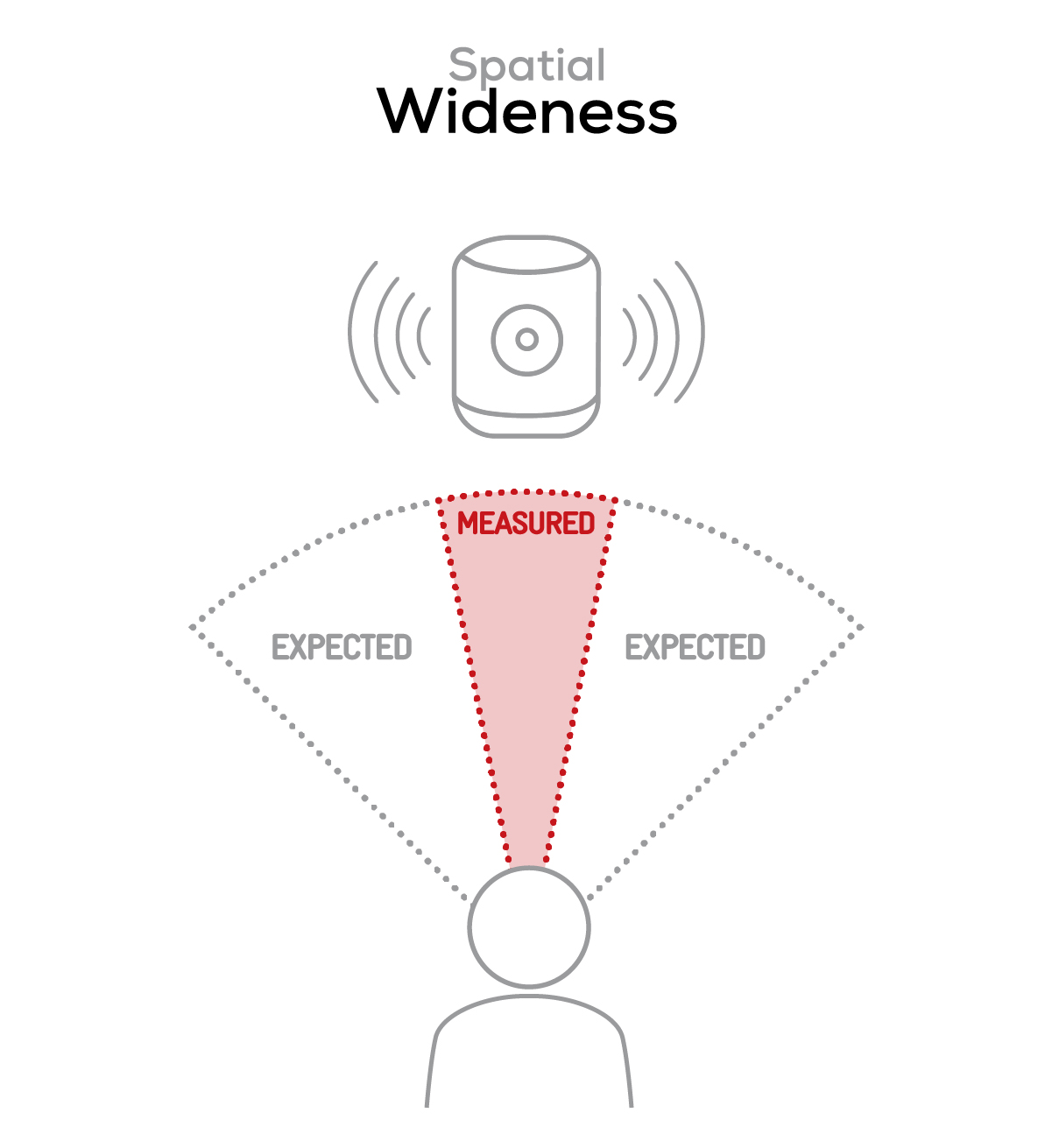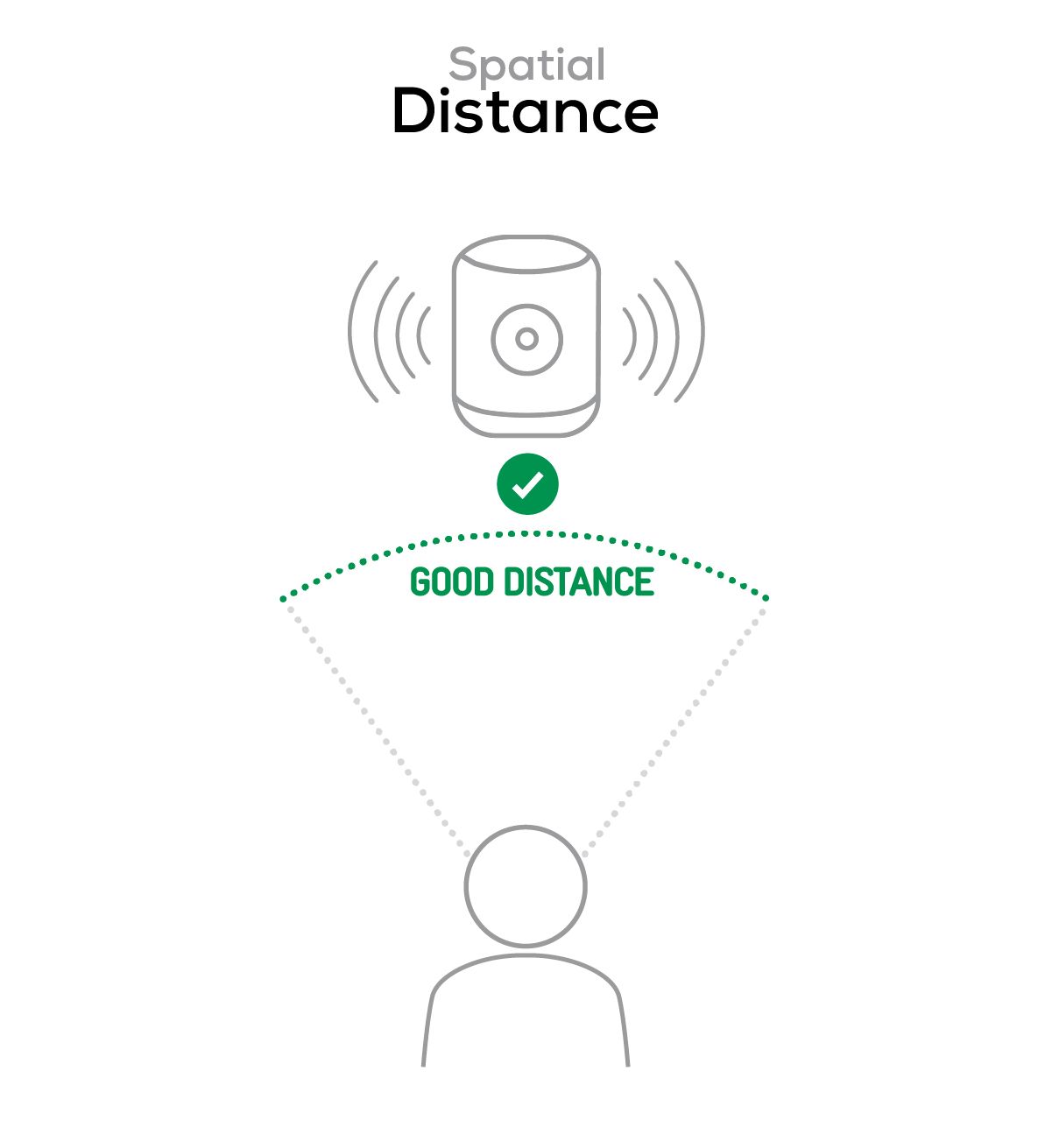 Volume
57
Bluesound Pulse Mini 2i
Our volume tests measure both the maximum loudness a speaker is able to produce and how smoothly volume increases and decreases based on user input.
Playback volume comparison
Volume is certainly not a strong point for Bose's SoundLink Flex. To begin with, the distribution of volume steps across the listening levels isn't consistent enough; while the first ones are essentially useless, the last three are capped, as shown in the following graph:
Playback volume consistency comparison
Further, the maximum reachable volume isn't loud enough, even when taking into account the device's size. Here are a few sound pressure levels (SPL) we measured when playing our sample recordings of hip-hop and classical music at maximum volume:
| | | | | | | |
| --- | --- | --- | --- | --- | --- | --- |
| | Correlated Pink Noise | Uncorrelated Pink Noise | Hip-Hop | Classical | Latin | Asian Pop |
| Bose Soundlink Flex | 81.6 dBA | 81.3 dBA | 80.5 dBA | 78.5 dBA | 81.7 dBA | 75.1 dBA |
| JBL Charge 5 | 72.2 dBA | 69.3 dBA | 69.9 dBA | 61.4 dBA | 71.6 dBA | 63.7 dBA |
| Sony SRS-XB33 | 84.2 dBA | 81.1 dBA | 81.9 dBA | 74.1 dBA | 82.3 dBA | 75.8 dBA |
Artifacts
Our artifacts tests measure how much source audio is distorted when played back, along with such other sound artifacts as noise, pumping effects, and clipping. Distortion and other artifacts can occur both because of sound processing and because of the quality of the speakers.
Playback artifacts comparison
At the exception of discreet static noise at low volumes, from soft to nominal volumes, audio played back by the SoundLink Flex is fairly clean. That said, at loud and maximum volumes, heavy pumping comes into play, treble distortion appears, and upper frequencies as a whole become quite aggressive.
Playback total harmonic distortion
Conclusion
For the most part, the Soundlink Flex keeps its promises. The speaker does indeed deliver a rich, clear and well-balanced sound at nominal volume, and makes a great nomad speaker, able to adapt to many acoustic environments. This, along with its very robust build, makes it an interesting outdoors companion, which can also be used in the bathroom, the kitchen, or generally when relaxing at home. But its shortcomings at loud volume prevents the Flex from being a viable option for partying on the go.