Bowers & Wilkins introduced the Zeppelin about 15 years ago, and at that time it came with a state-of-the-art iPod dock. The brand has updated the device periodically since then, and while the iPod dock is long gone, the iconic shape remains. 
This is an expensive and large speaker; it weighs 6.5 kilos and is 65 centimeters long, taking up a good bit of real estate on a cabinet or bookshelf. It's set up to stream in a variety of ways, including AirPlay 2, Bluetooth aptX, Spotify Connect and its own app, Music B&W. The hardware consists of two double-dome 1-inch tweeters, two 3.5 inch midrange drivers and one 6-inch subwoofer, powered by 240 watts of Class D amplification. Let's see how it performed under our rigorous Audio tests.
Key specifications include:
Dimensions: 650 x 210 x 194 mm (25.5 x 8.75 x 7.6 inches)
Weight 6.5 kg (14 lbs)
Speakers: HF 2x 25mm (1") double dome tweeters; MF 2x 90mm (3 1⁄2") FST midrange; LF 1x 150mm (6") subwoofer
Connectivity: Bluetooth 5.0, AirPlay2
Test conditions:
Tested with iPhone SE
Communication protocol used: AirPlay2 for both music and movies
About DXOMARK Wireless Speaker tests: For scoring and analysis in our wireless speaker reviews, DXOMARK engineers perform a variety of objective tests and undertake more than 20 hours of perceptual evaluation under controlled lab conditions. This article highlights the most important results of our testing. Note that we evaluate playback using only the device's built-in hardware. (For more details about our Speaker protocol, click here.) The Bowers & Wilkins Zeppelin falls into the Premium category of devices in the DXOMARK Speaker rankings.
Test summary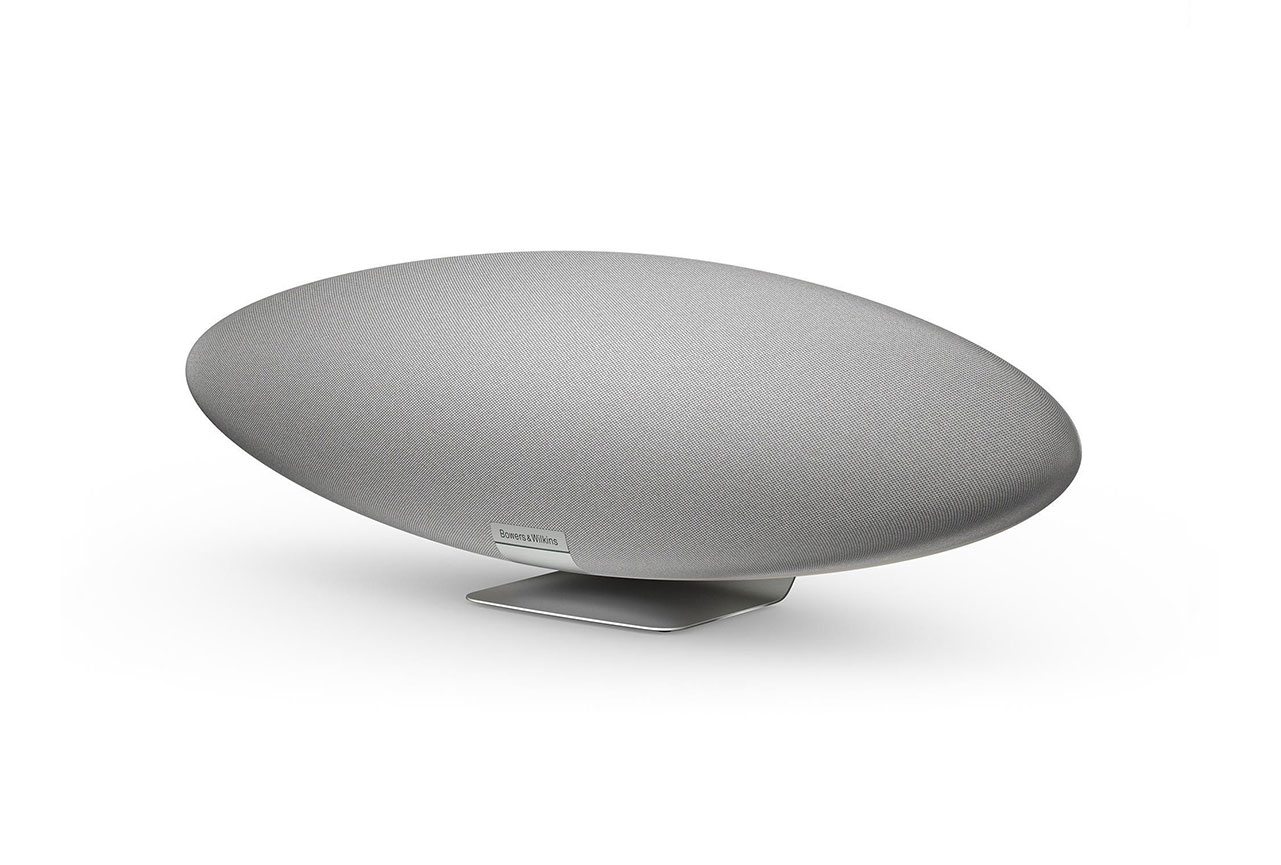 Bowers & Wilkins Zeppelin
146
speaker
Pros
Snappy attack, accurate bass envelope, and impactful punch add up to a very good dynamics performance.
Deep low-end extension and powerful bass even at low volume.
Aside from some compression, good maximum volume performance.
Good wideness, though considering the physical width of the device it could have been better.
Cons
The tonal balance is dark, even muffled sounding.
Compression and pumping at higher volumes. The bass can be overwhelming.
The Bowers & Wilkins Zeppelin doesn't quite reach the high mark set by its brand sibling, the B&W Formation Wedge, which has our top score in the premium category at 160. But it's currently in third, just ahead of the Bang & Olufsen Beosound Balance and the Google Home Max.
The Zeppelin scored extremely well in our "relaxing" use case across attributes, and turned in a strong showing in the "party" case as well. With a strong dynamics performance and powerful bass even at low volume, it provides a pleasant listening experience while also being able to deliver some quality sound at higher volumes. The tonal balance is natural, underpinned by that deep bass and enriched with warm midrange. The dynamics performance adds to the overall quality listening experience., 
One of the rare downsides to the device is that the treble can be a bit dull, and overpowered by the bass. This can have in impact on the intelligibility of voices, which could have an impact on its value as part of a movie-viewing experience. The spatial performance was solid, though we expected more wideness considering the physical shape of the Zeppelin, which allows significant separation of speakers.
As for artifacts, there was some pumping and compression noted at high volumes.
Sub-scores explained
The DXOMARK Speaker overall score of 146 for the Bowers & Wilkins Zeppelin  is derived from a range of sub-scores. In this section, we will take a closer look at these audio quality sub-scores and explain what they mean for the user, and we will show some comparison data from two of the device's competitors, the Bowers & Wilkins Formation Wedge and the Bang & Olufsen Beosound Balance.
Playback attribute comparisons
Timbre
135
Bowers & Wilkins Zeppelin
152
Bowers & Wilkins Formation Wedge
DXOMARK timbre tests measure how well a speaker reproduces sound across the audible tonal range and takes into account bass, midrange, treble, tonal balance, and volume dependency.
Playback timbre comparison
The Bowers & Wilkins Zeppelin delivered a good overall timbre performance. The tonal balance is natural, with deep bass and warm midrange. The main drawback was a lack of treble, and clarity in general. With deep low-end extension, bass is a strong point in the Zeppelin. In fact, while powerful and realistic, the bass can also be a bit intrusive. Upper bass presence could be stronger at higher volumes, while lower bass is heavier in the tonal balance, but overall it doesn't sound too processed or exaggerated.
Music playback frequency response
Midrange is quite neutral, although a bit unclear overall. The lack of upper midrange can produce a nasal sound with some contents, or it can even seem somewhat muddy. While noticeable at all volumes, it was less of an issue as the device nears maximum level; clarity was adequate.
Treble is also rendered correctly at maximum volume, although this is not the Zeppelin's strength. Brightness is in general insufficient, and treble is quite dull, darkening the tonal balance. This darkness and muddiness become an issue when it comes to the intelligibility of voices, which is a drawback in the movie-viewing use case. It's too bad because the device's power and deep low-end are otherwise great for that scenario.
All that said, the tonal balance is overall pleasing and natural, just a tad on the dark and bland side.
Bang & Olufsen Beosound Balance
Bowers & Wilkins Formation Wedge
Bowers & Wilkins Zeppelin
Dynamics
131
Bowers & Wilkins Zeppelin
137
Bowers & Wilkins Formation Wedge
Our dynamics tests measure how well a device reproduces the energy level of a sound source, taking into account attack, bass precision, and punch.
Playback dynamics comparison
The Zeppelin, like the B&W Formation Wedge, is very strong in dynamics. The standout performance here was almost surprising considering the dull and bland tonal balance. The device delivers a very snappy attack, even at high volume and especially at a soft volume.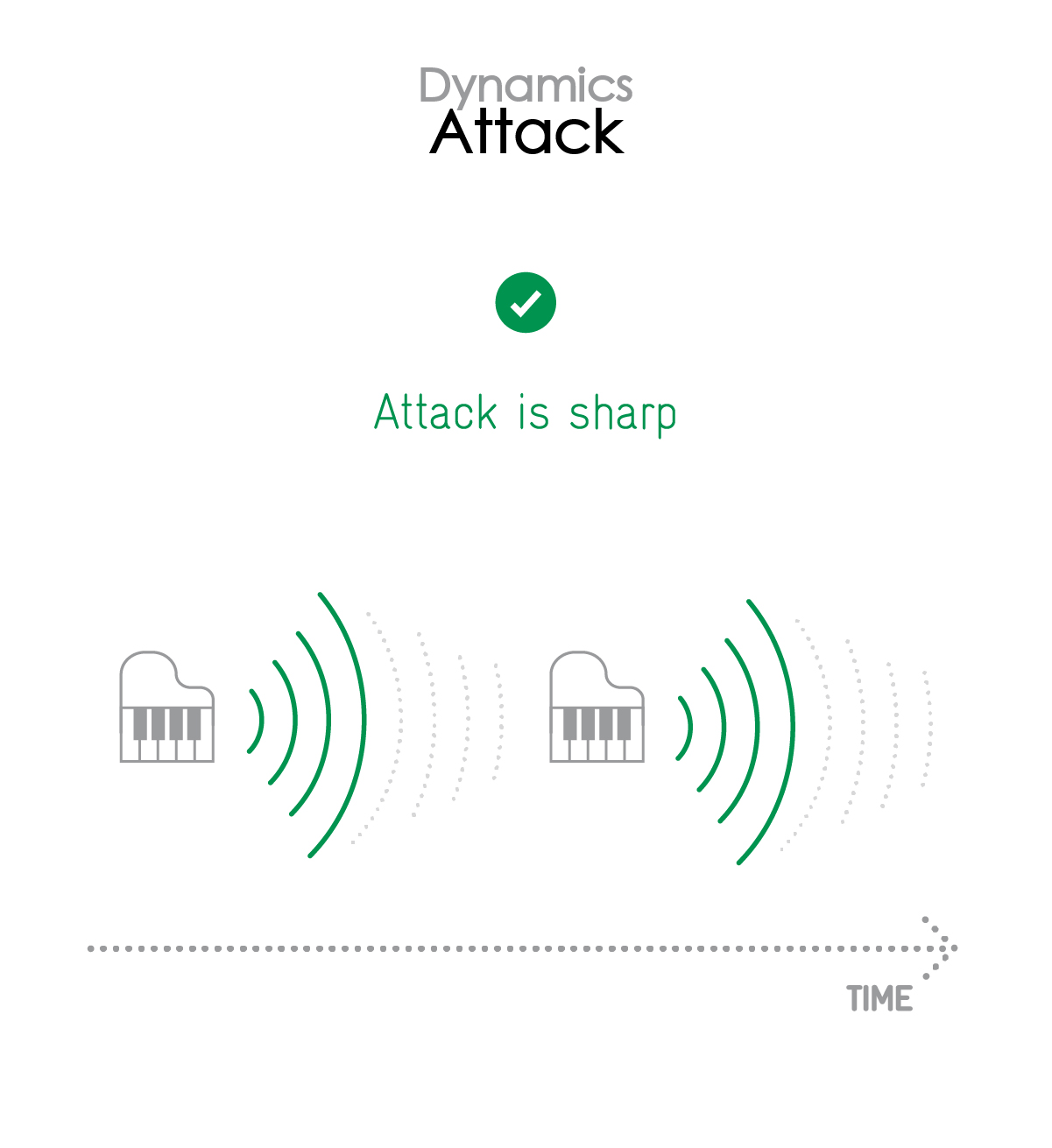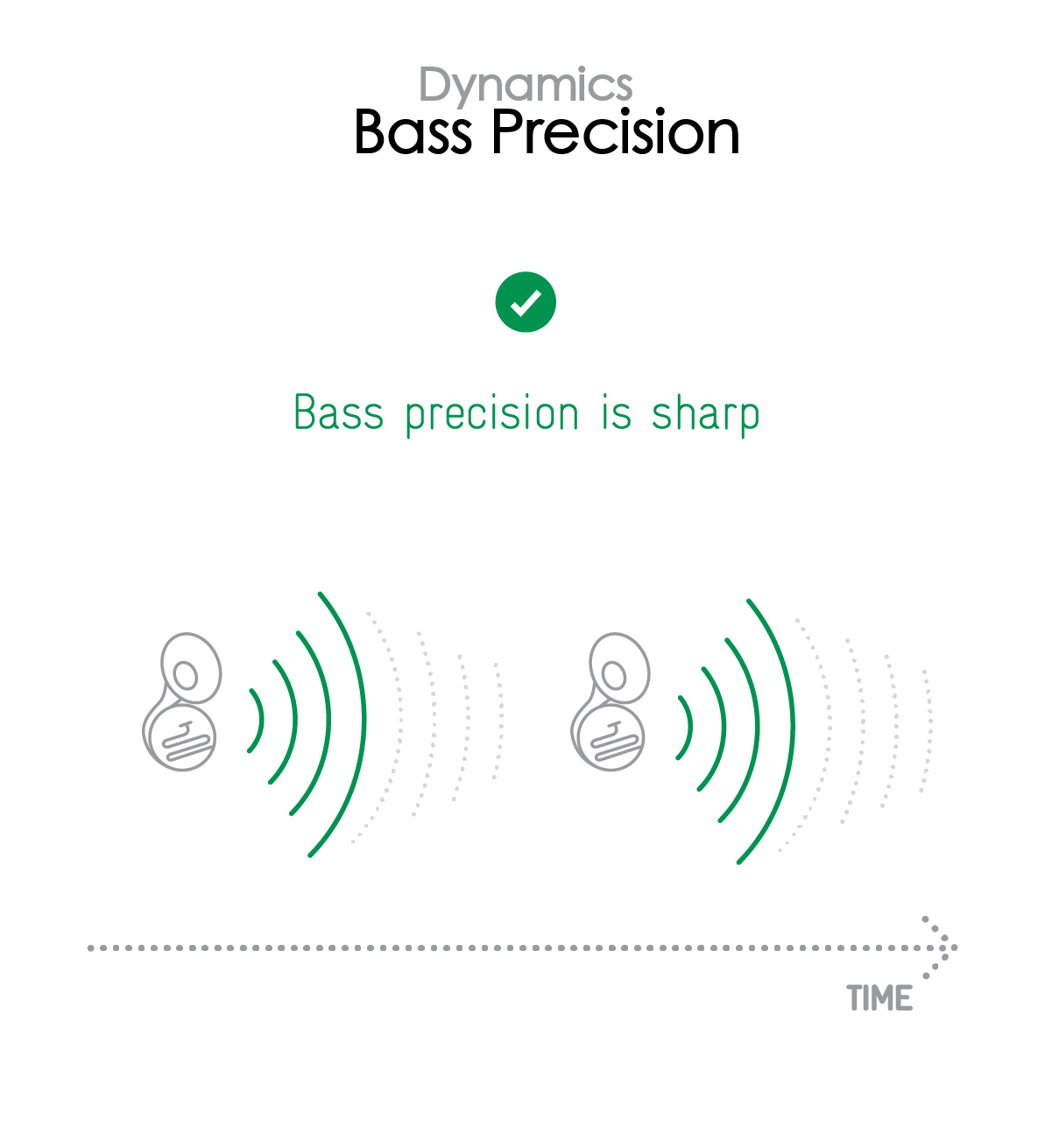 Bass precision thrives from the good envelope accuracy, although it was slightly impaired by compression in some occasions, mostly at high volume. As a whole, bass rendition was realistic .
Punch was no exception, thanks to that powerful low end and low midrange energy. In some cases, overwhelming bass, muddy tonal balance, or compression at high volumes could get in the way of the impact of punch.
Spatial
110
Bowers & Wilkins Zeppelin
111
Bowers & Wilkins Formation Wedge
Our spatial tests measure a speaker's ability to reproduce stereo sound in all directions, taking into account localizability, balance, wideness, distance, and directivity. Please note that wideness is 0 on mono speakers and on speakers that cannot deliver a significant stereo effect.
Playback spatial comparison
The B&W Zeppelin delivers a good performance in the spatial attribute. For stereo balance and distance rendition, the device is close to flawless.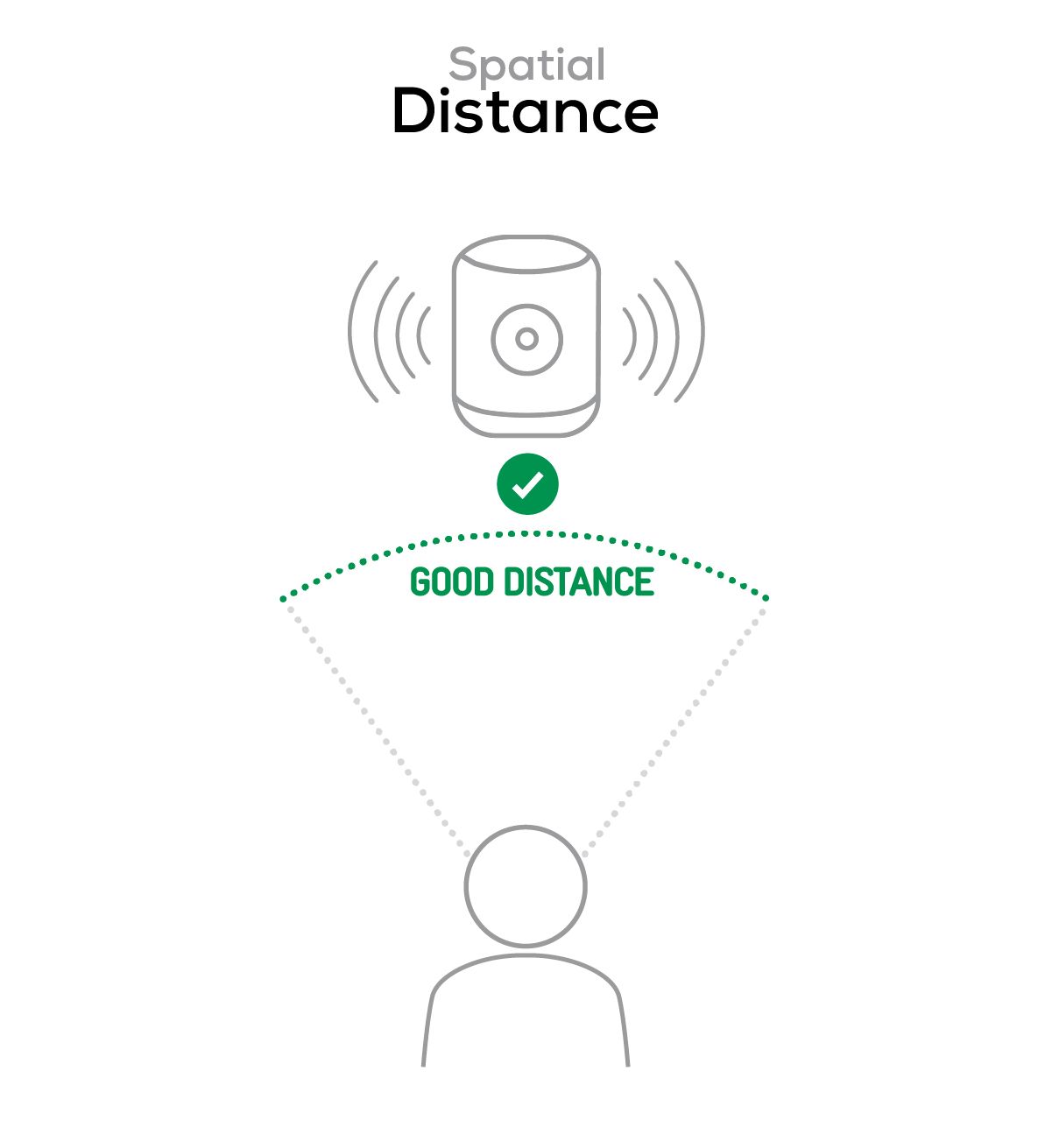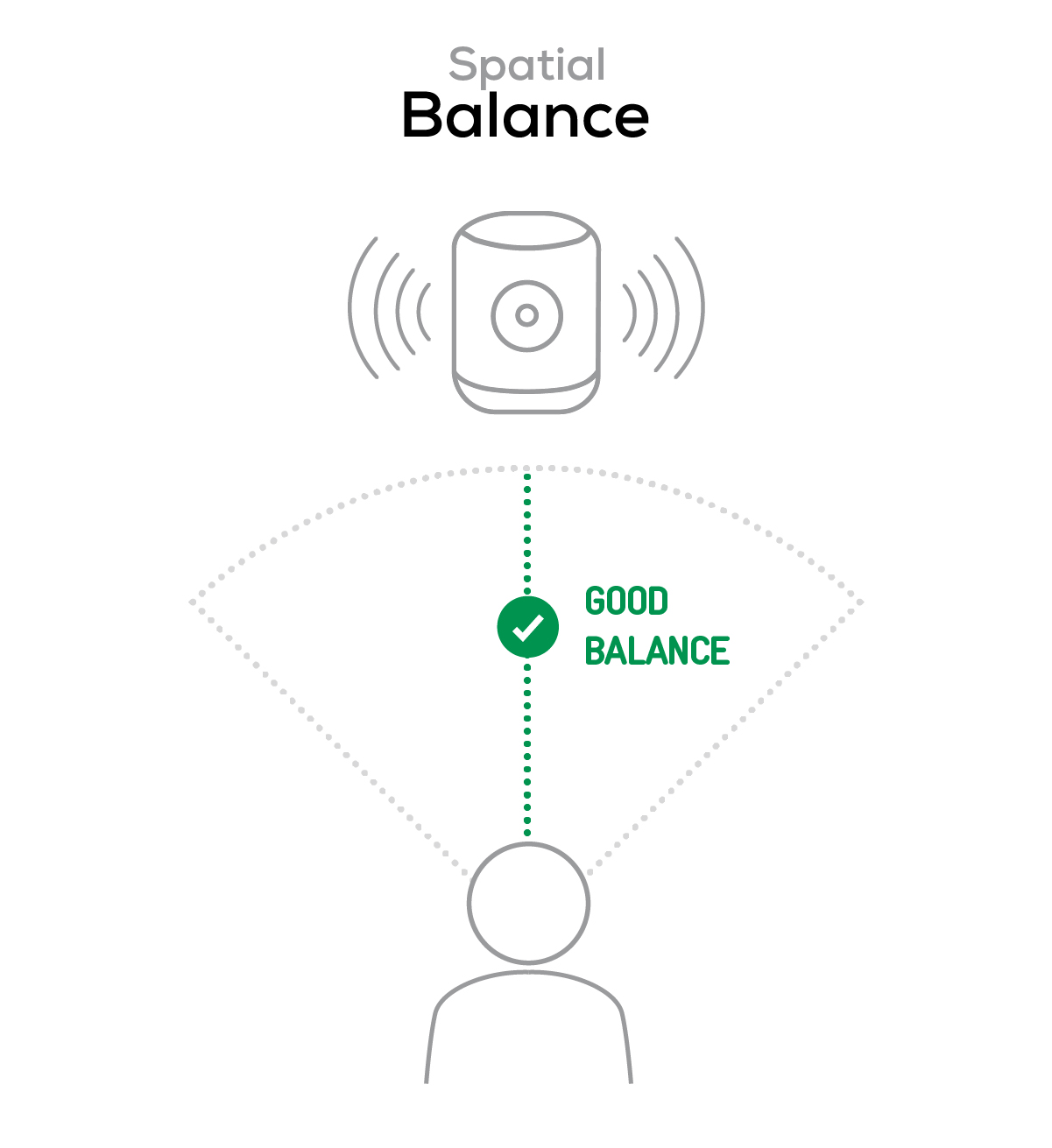 Considering the dimensions of the device, with room to separate speakers, we expected a very strong showing for wideness, and while the wideness was really good, it could have been better.
Localizability was somewhat of a weak point here. While still correct, the score was lower than it could have been. Sources on the sides of the stereo image are easier to pinpoint than sources at the center or around the center of the stereo image — where localizability is less precise.
Volume
103
Bowers & Wilkins Zeppelin
141
Bluesound Pulse Mini 2i
Our volume tests measure both the maximum loudness a speaker is able to produce and how smoothly volume increases and decreases based on user input.
Playback volume comparison
Playback volume consistency comparison
The measured maximum volume of the Zeppelin was quite good, but the device lost points for volume consistency. Instead of seeing a steady progression of volume steps of relatively equal measure, there were four really big first steps and then much smaller ones toward the top of the range.
Here are a few sound pressure levels (SPL) we measured when playing our sample recordings of hip-hop and classical music at maximum volume:
| | | | | | | |
| --- | --- | --- | --- | --- | --- | --- |
| | Correlated Pink Noise | Uncorrelated Pink Noise | Hip-Hop | Classical | Latin | Asian Pop |
| Bowers & Wilkins Zeppelin | 89.6 dBA | 87.2 dBA | 87.8 dBA | 81.3 dBA | 89.6 dBA | 82 dBA |
| Bowers & Wilkins Formation Wedge | 90.4 dBA | 87.4 dBA | 89.1 dBA | 81 dBA | 90.2 dBA | 83 dBA |
| Bang & Olufsen Beosound Balance | 93.4 dBA | 91.8 dBA | 90.8 dBA | 93.5 dBA | 91.1 dBA | 85.6 dBA |
Artifacts
110
Bowers & Wilkins Zeppelin
133
Sonos Five
Our artifacts tests measure how much source audio is distorted when played back, along with such other sound artifacts as noise, pumping effects, and clipping. Distortion and other artifacts can occur both because of sound processing and because of the quality of the speakers.
Playback artifacts comparison
The artifacts performance of the Bowers & Wilkins Zeppelin is about average. No artifacts appear at nominal volume, but as volume increases, compression, pumping, and harmonic distortion begin to emerge.
Playback total harmonic distortion
In most cases, it isn't obtrusive, but at very loud volume on some contents, bass-induced pumping can be quite overwhelming, and some internal physical vibrations could impair the listening experience.
Conclusion
The Bowers & Wilkins Zeppelin is a top performer in this price range. With its performance, it establishes itself among the top handful of wireless speaker options in our database. With fulsome bass, a good overall tonal balance, and excellent dynamics, it will please many listeners. It's probably not the best choice if you're looking for an audio companion for your movie nights, but overall it checks all the boxes as an all-around winner. If you want to take a deeper dive into your options, check out our  our Wireless Speaker ranking or our Best wireless speakers article.