The Honor V30 Pro is a high-end device from Huawei's subsidiary Honor, featuring a 6.57-inch IPS LCD display, a triple camera on the back, a HiSilicon Kirin 990 chipset, and 8GB of RAM.
At the front of the device, you'll find a dual-camera setup: a 32MP primary camera with a fixed-focus 26mm-equivalent lens and an 8MP fixed-lens ultra-wide camera. In video mode, V30 Pro front camera is capable of recording high-resolution 4K footage at 30 frames per second.
The Honor V30 Pro did very well in our DXOMARK Camera test. Let's see if it can also deliver for selfies.
Key front camera specifications:
Dual-camera
Primary: 32MP 1/2.8-inch sensor with 0.8µm pixels and 26mm-equivalent, f/2.0-aperture fixed-focus lens
Ultra-wide: 8MP sensor and 17mm-equivalent, f/2.2-aperture fixed-focus lens
2160p/30fps video
Kirin 990 chipset
About DXOMARK Selfie tests: For scoring and analysis in our smartphone front camera reviews, DXOMARK engineers capture and evaluate over 1500 test images and more than 2 hours of video both in controlled lab environments and in natural indoor and outdoor scenes, using the camera's default settings. This article is designed to highlight the most important results of our testing. For more information about the DXOMARK Selfie test protocol, click here.
Test results
76
selfie
With an overall DXOMARK Selfie score of 76, the Honor V30 Pro occupies a position in the bottom third of our mid-table rankings, which is slightly disappointing for a device in its class. Photo mode in particular leaves some room for improvement, as the V30 Pro's still image score of 70 puts it among the lowest-performing front cameras we have tested so far.
Target exposure on the face is usually accurate in all conditions, but faces also tend to show unnaturally low contrast, and a limited dynamic range can result in highlight clipping in challenging high-contrast scenes. Our testers also observed some exposure instabilities when shooting a series of shots.
In addition, front camera images tend to come with some color issues. Saturation is generally quite low and the V30 Pro renders skin tones a little unnaturally. Outdoors, the auto white balance system can be unstable, producing color casts, and our testers also found some noticeable color shading in low-light shots.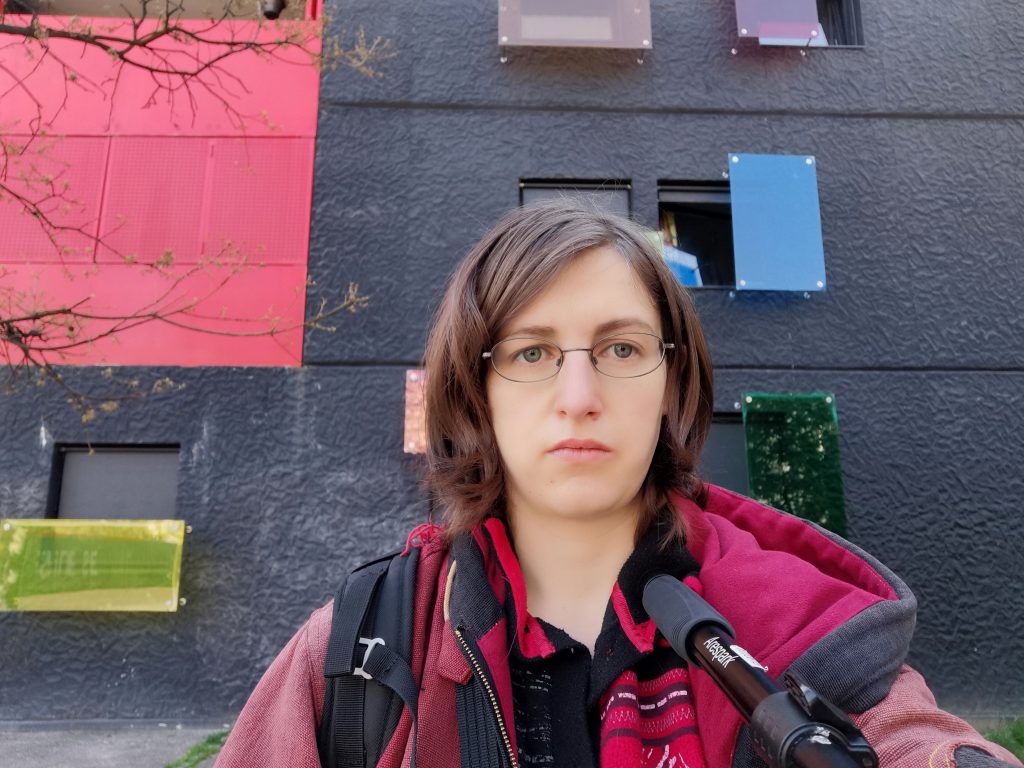 Honor V30 Pro, slightly yellow cast and low saturation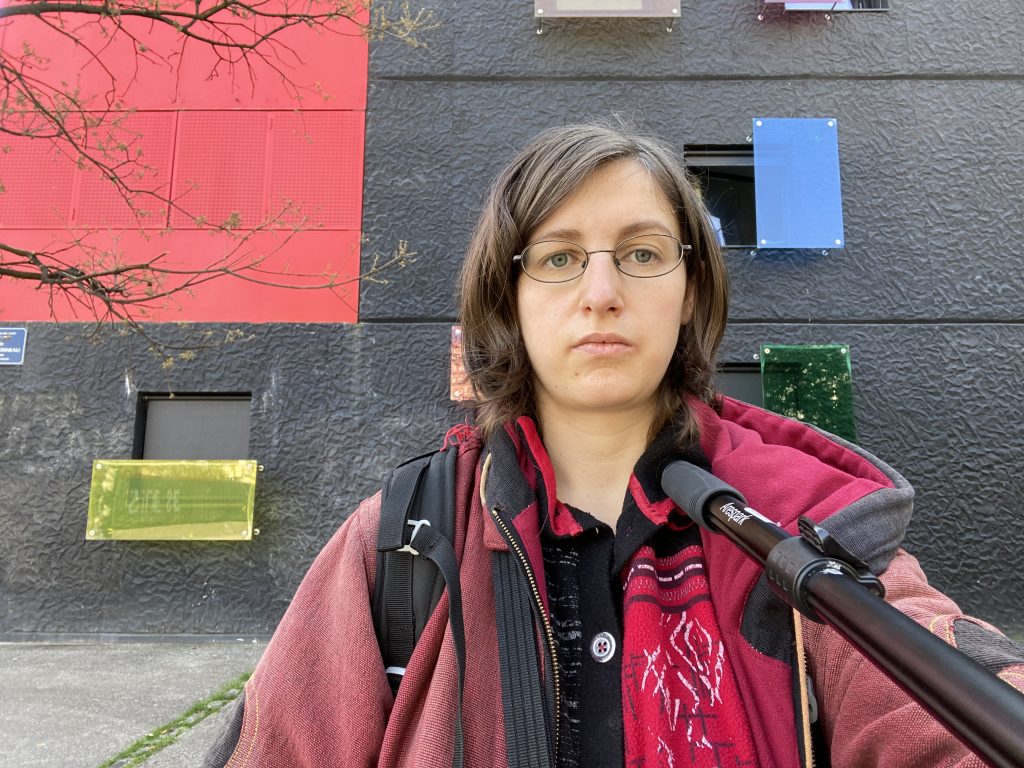 Apple iPhone 11 Pro Max, good saturation, pleasant skin tones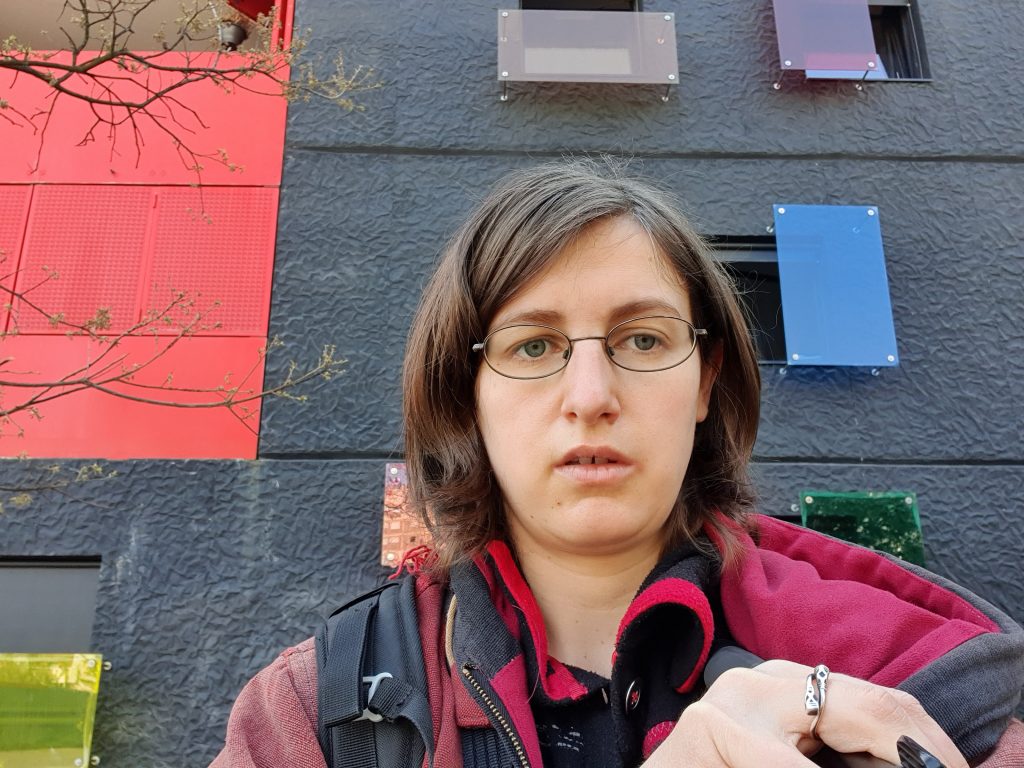 Samsung Galaxy Note 10+ 5G, good saturation, pleasant skin tones
The fixed-focus lens in combination with a relatively large image sensor means that focus depth is limited, too. Sharpness is best at a shooting distance of around 55cm, but drops for subjects that are closer to or further away from the camera. This means the V30 Pro isn't the ideal device for users who like shooting with a selfie stick. Subjects at the back of group selfies will be slightly out of focus, too.
At optimal shooting distance, the V30 Pro preserves textures quite well, but a fairly strong beautification effect can contribute to a loss of fine detail. Image noise is well controlled in bright light, but becomes more noticeable in indoor conditions and when shooting in low light. The device's display flash function can be useful when shooting in near darkness, producing good exposure on faces and nice skin tones. When mixing flash with low tungsten light, however, an orange cast becomes visible.
The camera also offers a background-blurring bokeh mode, but the effect can be unstable, with noticeable exposure and white balance instabilities. Depth estimation artifacts around the subject can be quite intrusive, too.
While it's quite hard to recommend the V30 Pro to selfie still photographers, its video mode is surprisingly quite a bit better. The Honor is still not among the best in this category, but occupies a secure mid-table spot. Thanks to 4K recording, video clips show good detail when the subject is in the focus plane. Target exposure on faces tends to be accurate, and in contrast to photo mode, white balance is stable when recording in outdoor conditions or under typical indoor lighting. The stabilization system does a pretty good job at keeping things smooth and steady in bright light, too.
On the downside, highlight clipping can be visible on faces or in the background in high-contrast scenes, and color rendering is pretty poor, with low saturation on skin tones, especially in low light. Our testers also observed hue shift and ringing artifacts in video clips. In addition, the narrow depth of field has the same effect as in photo mode, with subjects very close or further away from the camera rendered out of focus.
Conclusion
The Honor V30 Pro boasts high-end specs and performed impressively well in our main camera test. Unfortunately, the same can't be said for its selfie cam performance. While the V30 Pro is capable of recording decent selfie video, with good detail and stabilization, it's far from the best in this category, and its still images leave even more room for improvement. Color issues, a narrow depth of field, and an overzealous beautification effect all make for a sub-par selfie user experience. The Honor V30 Pro rear cam is still an excellent option for many users, but if selfie pictures and videos are a priority, better options are currently available.
Photo
Pros
Good exposure on face
Good exposure and skin tones when shooting with flash
Low noise levels in bright light
Cons
Beautification leads to loss of texture on faces
Narrow depth of field means in loss of detail at longer shooting distances
Desaturated colors in bright light
Low contrast on face
Inconsistent bokeh effect with depth estimation artifacts
Video
Pros
Accurate target exposure on faces
Accurate and stable white balance when shooting in bright light and indoors
Good texture when subject is in focus
Effective stabilization in outdoor conditions
Cons
Limited dynamic range results in highlight clipping
Narrow depth of field means loss of detail at longer shooting distances
Poor color rendering with slightly desaturated skin tones, especially in low light
Occasional hue shift and ringing artifacts, frequent color quantization