Huawei has just launched its latest high-end smartphone, the Mate 40 Pro, and we have already had a unit in for our Selfie tests. While the Mate 40 Pro features one of the most sophisticated and complex rear-camera setups we have seen, things are simpler on the front. Selfie duties are filled by a 13MP 1/2.8″ sensor coupled to a fixed-focus lens and a time-of-flight sensor that helps with depth-sensing in bokeh mode. How does it compare to the multi-camera setups and autofocus systems that some of the Mate's competitors come with? Read our Huawei Mate 40 Pro Selfie review to find out.
Key front camera specifications:
Primary 13 MP 1/2.8″ sensor
f/2.4-aperture lens with 18 mm-equivalent focal length
Time-of-flight camera for depth estimation
Fixed focus
Display-flash
4K video at 30fps
About DXOMARK Selfie tests: For scoring and analysis in our smartphone front camera reviews, DXOMARK engineers capture and evaluate over 1500 test images and more than 2 hours of video both in controlled lab environments and in natural indoor and outdoor scenes, using the camera's default settings. This article is designed to highlight the most important results of our testing. For more information about the DXOMARK Selfie test protocol, click here.
Test summary
Scoring
Sub-scores and attributes included in the calculations of the global score.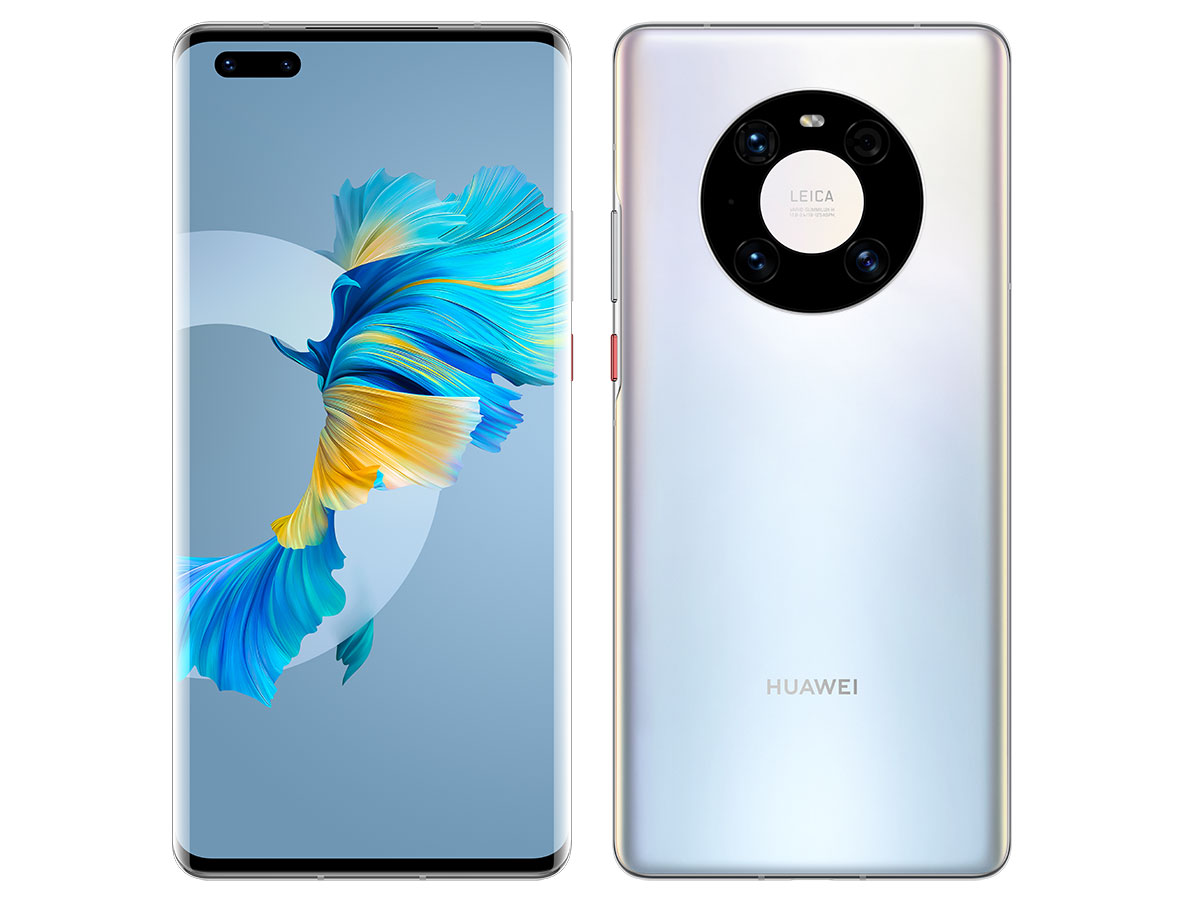 Huawei Mate 40 Pro
142
selfie
Please be aware that beyond this point, we have not modified the initial test results. While data and products remain fully comparable, you might encounter mentions and references to the previous scores.
With a DXOMARK Selfie overall score of 104, the Huawei Mate 40 Pro is the new number one in our front camera ranking, beating out its stablemate P40 Pro by one point and the Asus ZenFone 7 Pro by three. It has also achieved the highest Photo sub-score to date, at 110 points. This outstanding score is based on class-leading performance across many attributes, and very few obvious flaws.
In our testing, the camera delivers good face exposures down to low light levels and also offers a wide dynamic range. The latter is particularly useful in backlit situations, where the background is brighter than the subject, and in other high-contrast scenes. We also found colors to be nice, with good white balance in low light. Some white balance casts and skin tone inaccuracies can occur in other conditions, though.
The Mate 40 Pro front camera comes with a very simple fixed-focus solution but still scores very highly for focus in our tests. A very wide depth of field means subjects are well focused in closeup shots and when captured at arm's length. Detail is a little lower at a 120 cm selfie-stick distance, though, as well as on subjects at a longer distance from the camera and on the background. There is also a reduction of detail in low light, but the camera still holds up pretty well in dim conditions. On the upside, image noise is very well under control in all shooting conditions, but in low light the P40 Pro produces a little less noise than the new model.
In very dark conditions you can use the Mate 40 Pro's display flash, which provides good exposures, but flash images show some vignetting, and white balance can be a little unstable when shooting with flash. Our testers also observed a few image artifacts in regular shooting, including face rendering artifacts, anamorphosis instabilities, and color quantization.
In portrait mode, the camera is capable of creating people pictures with a nice-looking simulated bokeh and blurred background. However, despite a dedicated time-of-flight depth sensor, depth estimation errors are pretty frequent along the edges of the front subject. So at least under close inspection, it's obvious the effect is a computational simulation rather than the real thing.
Tested at 4K resolution and 30 frames per second, the Huawei Mate 40 Pro also does exceptionally well in our video tests and at 96 points matched the score of the current leader in this category, the Asus ZenFone 7 Pro. Selfie video clips show good face exposure in most conditions and nice colors with accurate white balance. The camera records good detail in bright outdoor light and under typical indoor illumination, alike. There is some loss of detail in low light, however. Noise is visible in indoor and low-light video clips. Like in stills mode, the lens's wide depth of field helps keep subjects in focus at a range of distances.
Our testers did observe some video artifacts — for example, color quantization in low light, and some moving texture artifacts, but the camera's video stabilization works very effectively, keeping things steady when hand-holding the phone or walking while recording.
Huawei Mate 40 Pro, outdoor video
Conclusion
The Mate 40 Pro front camera uses a lower-resolution sensor than its P40 Pro sibling in quite a simple camera setup. Nevertheless, image results are very good pretty much across the board and the new Huawei deservedly takes the number one spot in our DXOMARK Selfie ranking, leaving other devices with more complex multi-cam setups and autofocus systems behind. Outstanding scores in both Photo and Video categories make it an easy choice for selfie still and video shooters alike.
Pros
Good target exposure and wide dynamic range
Wide depth of field and good focus on face
Image noise well under control
Good white balance in low light
Effective video stabilization
Generally good white balance for video
Cons
Some white balance casts and unnatural skin tones
Local loss of texture often visible
Low detail on background
Many depth estimation errors in bokeh mode
Luminance noise in indoor and low-light videos
Color quantization in videos, especially in low-light conditions
Moving texture artifacts are sometimes visible.