The Huawei P40 was announced in March of 2020 alongside its higher-end siblings, the P40 Pro and P40 Pro+. It features a 6.1-inch OLED screen, the same Kirin 990 5G chipset found in Huawei's flagships, and comes with 6 or 8 GB of RAM and 128 or 256 GB of fast UFS 3.0 storage. There are three cameras on its back, versus four for the P40 Pro and five for the Pro+ (if we count time-of-flight sensors as cameras).
The P40's main wide camera appears to be the same module used in the P40 Pro, a PDAF-equipped 50MP sensor of unusually large size, 1/1.28-inches, which bins down to 12 MP output. It's paired with an optically stabilized 23 mm-equivalent f/1.9 lens. This is teamed with a 8 MP tele-module that also features PDAF and OIS, with an 80 mm-equivalent f/2.4 lens (for a 3x zoom relative to the main camera). A 17 mm-equivalent f/2.2 wide camera with autofocus and a 16MP sensor rounds out the trio.
The P40 records 4K and Full HD video at 30 or 60 frames per second (we tested 4K 30 fps, which delivers the best results), and also has a 720p 960 fps slow-motion mode. Electronic stabilization helps keep shots steady.
Read on to find out how the Huawei P40 fares under our new version 4 DXOMARK Camera test protocol.
Test summary
Scoring
Sub-scores and attributes included in the calculations of the global score.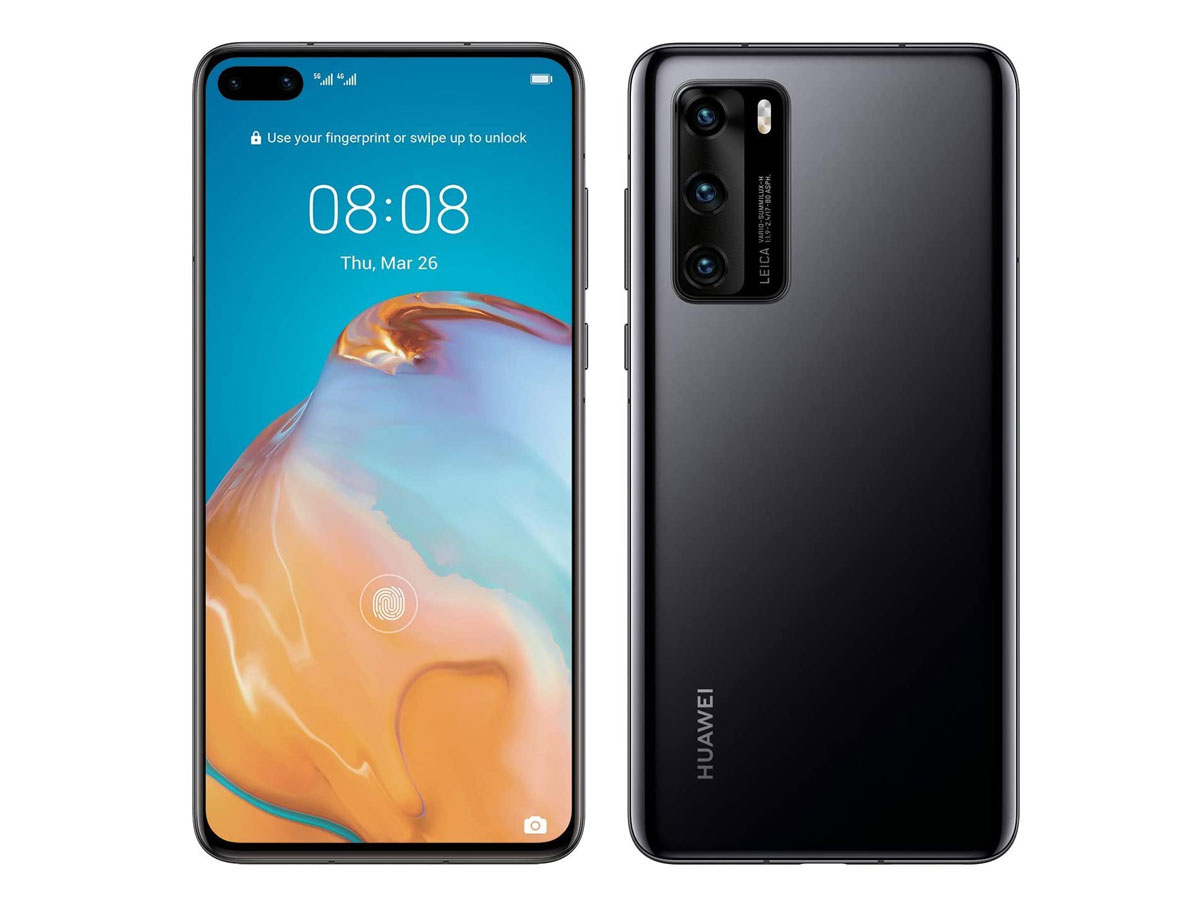 Huawei P40
102
camera
Use cases & Conditions
Use case scores indicate the product performance in specific situations. They are not included in the overall score calculations.
Outdoor
Photos & videos shot in bright light conditions (≥1000 lux)
Indoor
Photos & videos shot in good lighting conditions (≥100lux)
Lowlight
Photos & videos shot in low lighting conditions (<100 lux)
Friends & Family
Portrait and group photo & videos
Please be aware that beyond this point, we have not modified the initial test results. While data and products remain fully comparable, you might encounter mentions and references to the previous scores.
With a DXOMARK Camera overall score of 112, the Huawei P40 places itself firmly in mid-range territory, on a level similar to the Google Pixel 4 but more than 20 points distant from the top of our ranking.
The Huawei P40 achieves a Photo score of 115 and delivers solid mid-range imaging performance under our new test protocol, though it's in a different league from its illustrious (and more expensive) sibling, the P40 Pro, despite sharing substantial amounts of camera DNA. In unchallenging (bright, low-contrast) lighting, the P40 exposes accurately and generally performs to a high standard. Accurate white balance under most conditions leads to neutral color. However, the P40 tends to slightly underexpose high-contrast scenes. This costs shadow detail but isn't necessarily enough to protect highlights, revealing limited dynamic range. Color accuracy sometimes suffers in low light conditions.
The P40's large main sensor scoops up lots of detail in bright light and normal indoor lighting. Noise is generally well controlled, though it becomes more visible when shooting backlit scenes and in very low-light conditions, when performance becomes inconsistent and distracting, blotchy chroma noise occasionally appears.
In our night testing, exposure was fairly good with the flash turned off, though noise and loss of detail reduce overall quality (typically for a mid-range phone). In flash-auto mode, testers noticed some greenish white balance casts at night.
Ghosting artifacts were sometime visible in high dynamic range shots, and saturation management quirks created hue shift and color quantization artifacts in some scenes.
Autofocus was slower than we like to see, with noticeable lags under most test conditions when the camera was called on to fire quickly. Given more time to settle on the target, the lag was usually reduced. In very low light, AF occasionally missed entirely.
Portrait mode is a strong suit for the P40. The phone does a good job of separating the subject from the background, with fewer depth estimation artifacts than many phones. Exposure on the face is accurate and detail is good. The blur gradient is smooth and realistic, though our testers noticed some poorly handled background highlights, especially under low-light, high-contrast conditions. On occasion we also noticed a slight variation in blur intensity. For example, in the bokeh image below left, the greenery is not uniformly blurred.
The P40's image preview doesn't capture the effect of HDR processing, which makes it hard to know what you'll get in high-contrast situations (though this is also true for much of the competition). In the example below, we also see that the preview shows a different subject exposure than the final photo. When shooting in portrait mode, the P40 doesn't accurately show what the blur effect will look like.
The Huawei P40's Zoom score of 70 is in line with its overall performance. The wide camera, with a measured focal length of 18 mm-equivalent, is not as wide as some of the competition. While the sensor resolution is quite high, actual recorded detail is fairly low. Things get better as we zoom in, with the medium zoom range lining up neatly with the tele-module's native field of view. There we get good overall image quality, including respectable dynamic range. Zooming further into the long range reduces detail and introduces a watercolor processing effect as the phone heavily upscales a crop from the 8 MP sensor, but images are still usable, with accurate exposure and color.
The P40 achieves a Video score of 98, thanks to generally accurate exposure indoors and out. Detail is high and noise is well controlled in bright light, though dynamic range is quite limited. The P40 has some issues with color in its videos, with our testers noticing problematic casts and color rendering in some scenes. Stabilization is not particularly effective, with a fair amount of residual motion visible in videos, along with some jello effect. In very low light, noise becomes intrusive, and white balance and autofocus can be inconsistent.
Huawei P40, outdoor video
Pros
White balance mostly accurate indoors and out (indoors for video)
Strong detail in outdoor and normal indoor light
Good subject/background separation in bokeh portrait mode
With flash on, target exposure is mostly accurate on face at night
Indoors, subject exposure generally good, even with challenging backlight
Zooming in, detail is decent in bright light and indoors
Exposure on faces generally accurate in videos
Autofocus is fast and smooth when recording video
Noise in videos well-controlled outdoors and indoors
Cons
Target exposure sometimes a bit low with limited dynamic range in outdoor conditions

Color rendering sometimes inaccurate, especially indoors and in low light

Some strong chromatic noise artifacts can appear in low light
Ghosting in high-contrast scenes with moving subjects
Focus failures on portraits in very low light
Dynamic range in preview much lower than in captured image

Dynamic range limited when shooting video

Color casts outdoors and in low light in videos

Ghosting and AF-instabilities in low-light videos

Residual motion in videos when walking or running, noticeable jello effect