Huawei introduced its P40 Lite model to the European market in March 2020 at a price point that places it in our Advanced segment, making it the most affordable model in the P40 lineup. It comes with a 6.4-inch display, a quad-camera setup with a 48 MP main camera, and 128 GB of storage, and a 4200 mAh battery. We put the Huawei P40 Lite through our comprehensive set of Battery tests and share our most important findings in this review.
Key specifications:
Battery capacity: 4200 mAh
Chipset: Kirin 810 (7nm)
6.4-inch, 1080 x 2310 resolution, 60 Hz IPS LCD display
40W charger included
Tested ROM / RAM combination: 128 GB / 6 GB
About DXOMARK Battery tests: For scoring and analysis in our smartphone battery reviews, DXOMARK engineers perform a variety of objective tests over a week-long period both indoors and outdoors. This article highlights the most important results of our testing. (See our introductory and how we test articles for more details about our smartphone Battery protocol.)
Test summary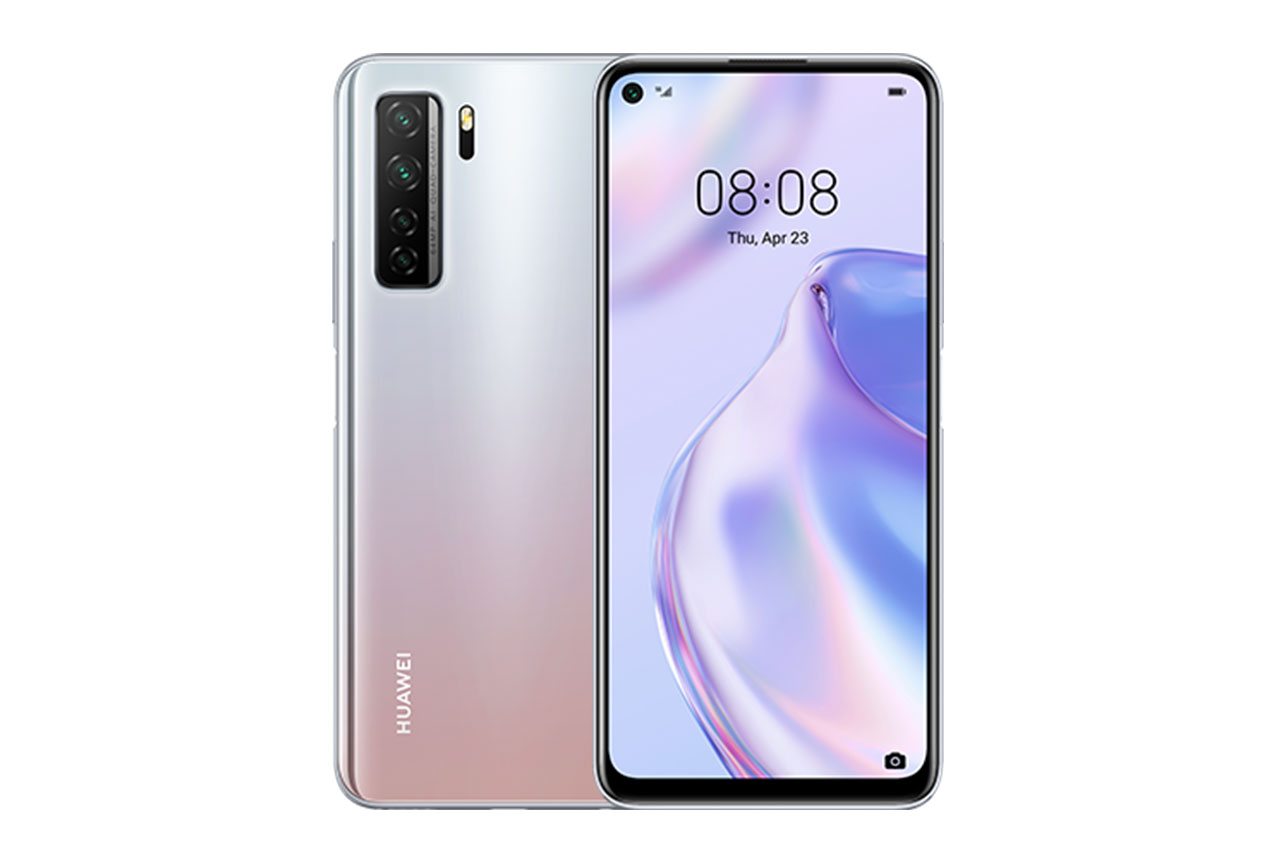 Huawei P40 Lite
73
battery
Position in Global Ranking
#14
6. Xiaomi Redmi Note 10 Pro
84
9. Apple iPhone 12 Pro Max
78
9. Xiaomi Redmi Note 10 5G
78
17. Motorola Moto G9 Power
70
17. Samsung Galaxy S21 Ultra 5G (Snapdragon)
70
21. Samsung Galaxy A52 5G
67
23. Samsung Galaxy S21 5G (Exynos)
63
28. Samsung Galaxy S21 Ultra 5G (Exynos)
57
Position in Advanced Ranking
#9
4. Xiaomi Redmi Note 10 Pro
84
6. Xiaomi Redmi Note 10 5G
78
10. Motorola Moto G9 Power
70
Pros
Impressive duration in moderate usage despite small battery size
Best charging experience in its price range
Cons
High power consumption when streaming video via both cellular network and Wi-Fi
The Huawei P40 Lite comes with a 4200 mAh battery — a size that is perhaps just slightly smaller than the typical battery specifications for smartphones in this price range, but nonetheless one of the smallest in our database. Despite its size, however, it puts in an impressive performance in our autonomy testing. Coming with a 40W charger, it charges quickly and very efficiently.
We compared the Huawei's performance in several key categories with another Advanced device, the Samsung Galaxy M51, and with a phone from our High-end segment, the Oppo Find X3 Lite; battery capacity, charger, display type and resolution, and processor specifications for all three devices are shown in the table below.
| | | | |
| --- | --- | --- | --- |
| | Huawei P40 Lite | Samsung Galaxy M51 | Oppo Find X3 Lite |
| Battery (mAh) | 4200 | 7000 | 4300 |
| Charger (W) | 40W | 25W | 65W |
| Display type | IPS LCD | AMOLED | AMOLED |
| Resolution | 1080 x 2310 | 1080 x 2400 | 1080 x 2400 |
| Processor | Kirin 810 (7 nm) | Qualcomm Snapdragon 730G (8 nm) | Qualcomm Snapdragon 765G (7 nm) |
Autonomy (56)
How long a battery charge lasts depends not only on battery capacity, but also other aspects of the phone's hardware and software. The DXOMARK Battery autonomy score is composed of three performance sub-scores: (1) Stationary, (2) On the go, and (3) Calibrated use cases. Each sub-score comprises the results of a comprehensive range of tests for measuring autonomy in all kinds of real-life scenarios.
72h
Light
Active: 2h30/day
50h
Moderate
Active: 4h/day
31h
Intense
Active: 7h/day
While its 4200 mAh battery could in no way compete with the Samsung Galaxy M51's enormous 7000 mAh battery (the largest in our database so far), the Huawei P40 Lite earned surprisingly good scores for autonomy, putting in a performance that was very comparable to the more expensive Oppo Find X3 Lite's.
In terms of battery indicator linearity, the Huawei showed above-average performance, with only a slight acceleration in power falloff during the last 20% of battery life.
Let's take a dive into the details.
Stationary
Vivo Y72 5G
Best: Vivo Y72 5G (104)
In static indoor conditions, a robot housed in a Faraday cage performs a set of touch-based user actions (what we call our "typical usage scenario") — making calls, video streaming, etc. — 4 hours of active use over the course of a 16-hour period, plus 8 hours of "sleep." The robot repeats this set of actions every day until the device battery runs out of power.
The Huawei P40 Lite provides an average TUS duration of 55 hours and 58 minutes, which while considerably lower than the Samsung Galaxy M51 (the top performer due to its super large battery capacity), is better than the Oppo Find X3 Lite. Even though the Oppo device has similar chipset technology (7nm) and has a slightly bigger battery, it does not quite reach the end of the second full day.
The graph below shows how the Huawei P40 Lite and its rivals performed in our robot-driven typical usage scenario:
Typical Usage Scenario discharge curves
On the go
Samsung Galaxy M51
Best: Samsung Galaxy M51 (96)
Using a smartphone on the go takes a toll on autonomy because of extra "hidden" demands, such as the continuous signaling associated with cellphone network selection, for example. DXOMARK Battery experts take the phone outside and perform a precisely defined set of activities while following the same three-hour travel itinerary for each device.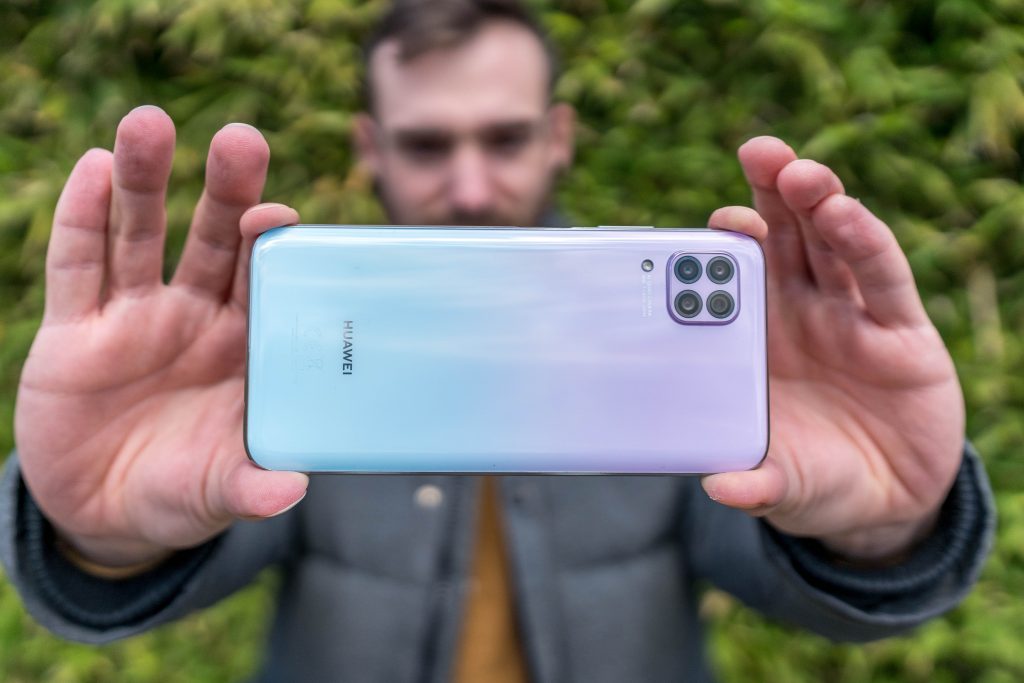 The Huawei P40 Lite's battery was above average in its navigation performance.
In our on-the-go tests, the Huawei P40 Lite performed 10 points higher than the Find X3 Lite but almost 30 points behind the M51's behemoth battery. The P40 Lite put in an average performance for social apps and camera, but showed above-average performance for GPS navigation and for phone calls (just like in stationary testing).
Estimated autonomy for on the go use cases (full charge)
Calibrated
Samsung Galaxy M51
Best: Samsung Galaxy M51 (100)
For this series of tests, the smartphone returns to the Faraday cage and our robots repeatedly perform actions linked to specific sets of activities (use cases) such as gaming, streaming, etc.
Although the P40 Lite cannot compete with the Galaxy M51's 100-point performance in our calibrated use case testing, it nonetheless had some proud moments — for example, it ranks very high for music streaming and is among the best performers for gaming.
Estimated autonomy for calibrated use cases (full charge)
Charging (87)
The DXOMARK Battery charging score is composed of two sub-scores, charging speed and quick power boost. Full-charge tests assess the reliability of the battery power gauge; measure how long it takes to charge a battery from 0% to 80% capacity and from 80% to 100%; and measure how long and how much power the battery takes to go from an indicated 100% to an actual full charge. With the phone at different charge levels (20%, 40%, 60%, 80%), Quick-boost tests measure the amount of charge the battery receives after being plugged in for 5 minutes.
Our engineers found that the P40 Lite's charger reaches its peak of 40W just for a few minutes (drawing 42W from the outlet), but does most of the power draw at 30W. That said, the Huawei had an overall fast charging speed, particularly for a device in this price range.
Full charge
Oppo Find X3 Pro
Best: Oppo Find X3 Pro (104)
Power consumption and battery level during full charge
When going from empty to a full charge, the Huawei P40 Lite took only 34 minutes to reach 80% capacity, which placed it in the top 5 along with the Oppo Find X3 Lite, whose 65W charger enabled it to reach 80% in 26 minutes. However, it took the P40 almost as long to go from 80% to 100% (per UI) as it did to go from 0% to 80% with an additional 21+ minutes required to reach full capacity.
Quick boost
Oppo Find X3 Neo
Best: Oppo Find X3 Neo (95)
A 5-minute quick-boost charge when the Huawei P40 Lite is at 20% battery life will allow users to recover close to 5 hours of autonomy, placing the device in the top 5. This is way ahead of the Galaxy M51's  2 hours and 12 minutes but comes up a bit short compared to the Find X3 Lite.
Huawei P40 Lite
Samsung Galaxy M51
Oppo Find X3 Lite
Autonomy boost (hh:mm)
20%
5:13
2:12
5:56
40%
5:04
2:26
5:27
60%
4:02
2:06
3:33
80%
2:15
2:05
3:05
Percentage boost
20%
15.2 %
4.1 %
18.9 %
40%
14.8 %
4.5 %
17.4 %
60%
11.7 %
3.9 %
11.3 %
80%
6.6 %
3.9 %
9.8 %
Energy consumed
20%
3142 mWh
1405 mWh
3983 mWh
40%
3055 mWh
1553 mWh
3668 mWh
60%
2425 mWh
1342 mWh
2384 mWh
80%
1355 mWh
1331 mWh
2069 mWh
Gamers will be happy to know that in our extreme-gaming use case, it takes the Huawei less than one minute (52 seconds) to recover 1% power — more than twice as slow as the Oppo's astonishing 24 seconds, but faster than the Samsung's 63 seconds.
Efficiency (83)
The DXOMARK power efficiency score consists of two sub-scores, charge up and discharge, both of which combine data obtained during robot-based typical usage scenario testing, outdoor mobility testing, charging evaluation, and power measurements, and then take into consideration the device's battery capacity.
The P40 Lite's overall score of 83 for Efficiency puts it 4 points behind the Galaxy M51's 87, and a full 9 points ahead of the Find X3 Lite.
Charge up
Oppo Find X3 Neo
Best: Oppo Find X3 Neo (82)
The Huawei's 79% nominal efficiency ties it with both the Samsung and the Oppo, with all three devices within 3 points of one another for peak adapter efficiency (all percentages in the mid to high 80s). It shows very good efficiency in terms of residual power drain when the smartphone remains plugged into the charger (beating the Galaxy M51 by a little, but the Find X3 Lite by a lot), but finds itself bested by the Samsung when the smartphone is unplugged.
Discharge
Apple iPhone 12 mini
Best: Apple iPhone 12 mini (121)
When it comes to music streaming, the Huawei P40 Lite pulls into second place among all devices tested thus far. But when video streaming, the Huawei device really struggled, whether via cellular network or Wi-Fi. One possible explanation is that to test video streaming, we had to use the browser because the P40 Lite does not grant access to the Google apps.
Conclusion
The Huawei P40 Lite puts in a very decent overall performance, providing over two full days of autonomy with average use — several hours more than the Oppo Find X3 Lite, but admittedly far behind the Samsung. Where the P40 Lite really impresses, however, is for how it soundly beats the Samsung Galaxy M51 for charging, and how it comes in just a few points below the M51 for efficiency. In short, the P40 Lite provides the best charging experience in its price range, along with very good efficiency, and even with a small battery, it's not bad in terms of autonomy either.
In the Press