Please note: In September 2019, we updated the DXOMARK Mobile test protocol to cover ultra-wide-angle performance and renamed the protocol DXOMARK Camera. We also expanded our low-light testing and created the new Night sub-score, which incorporates the previous Flash score. We have retested this device using the new Wide and Night test protocols and updated the scores in this review, but we have not changed the text from the original review. For more information, please see the articles about our new Wide and Night test protocols.
85
camera
LG G7 ThinQ camera review (originally published October 18, 2018)
Introduced this past May, the LG G7 ThinQ is the latest model in the Korean electronics giant's G-line of high-end smartphones, featuring a dual-camera setup with an optically stabilized 16Mp main camera with a fast f/1.6 lens, and a secondary 16Mp super-wide-angle. The device also features LG's AI-powered scene and subject recognition that automatically finds the best camera settings for a given scene. The G7 ThinQ is powered by Qualcomm's top-end chipset Snapdragon 845 and comes with a large 6.1″ IPS display.
Read on for more information about the LG G7 ThinQ's camera performance.
Key camera specifications:
Dual-camera setup
16Mp main camera with 1/3.1″ sensor (1.0µm pixels) and f/1.6-aperture lens, 30mm-equivalent focal length
16Mp secondary super-wide-angle camera with 1/3.1″ sensor (1.0µm pixels) and f/1.9-aperture lens, 16mm-equivalent focal length
Optical image stabilization on the main lens
PDAF and laser AF on the main lens
LED flash
4K video at 30/60 fps, 1080p at 30/60 fps
About DxOMark Mobile tests: For scoring and analysis in our smartphone camera reviews, DxOMark engineers capture and evaluate over 1500 test images and more than 2 hours of video both in controlled lab environments and in natural indoor and outdoor scenes, using the camera's default settings. This article is designed to highlight the most important results of our testing. For more information about the DxOMark Mobile test protocol, click here. More details on how we score smartphone cameras are available here.
Test summary
The LG G7 ThinQ garnered a DxOMark overall score of 83 points, placing it close to some older flagship models, such as the Apple iPhone 7 or Sony Xperia XZ Premium, rather than the current crop of high-end devices. It puts in a good performance for exposure for both stills and videos, and produces good color, with good white balance and vibrant hues.
Although the G7's scores (with the exception of Zoom) are better than the V30's across the board, the only image quality category that shows a marked improvement over its V-series cousin is Color, with the G7 scoring a solid 86 for both stills and video, versus the V30's scores of 79 and 74, respectively; and while the G7 ThinQ occasionally shows a tendency toward a slight pink cast, its color rendering is generally very good indoors and outdoors, as in the photo below.
The G7 ThinQ offers decent dynamic range, but does a better job of capturing detail in brighter areas of the scene than in darker parts (left photo below); this said, it does a relatively decent job handling backlit photos, even though the subject tends to be somewhat underexposed (below right).
Broadly speaking, there are three things that most people look for in a smartphone (or other) camera: good exposure, good color, and fast autofocus. Again, as mentioned above, the G7 ThinQ has good exposure and color, but as shown in the graphs below, the G7's AF can be a little sluggish, often taking close to half a second to capture an image in bright light (1000 lux), and close to a full second in typical indoor lighting (300 lux). The good news is that the delay does not increase in low light and the AF is generally very accurate.
Texture and noise are also among the G7 ThinQ's weaknesses. A loss of detail in finer textures is noticeable even in bright light, and there can be noise in areas of low contrast or uniform colors even when shooting in good light conditions. The G7 ThinQ's secondary camera is a super-wide-angle rather than a tele (as for some competitors). This can be useful if you want to squeeze more of a scene into your image, but it also means that zoom performance is poor compared to some direct rivals, as the LG relies purely on digital zoom.
Unlike the V30, the G7 ThinQ comes with a simulated bokeh feature. Bokeh rendering looks pleasant at first sight, but a closer examination of the images can reveal depth artifacts around foreground subjects and some harsh blur transitions or stepping.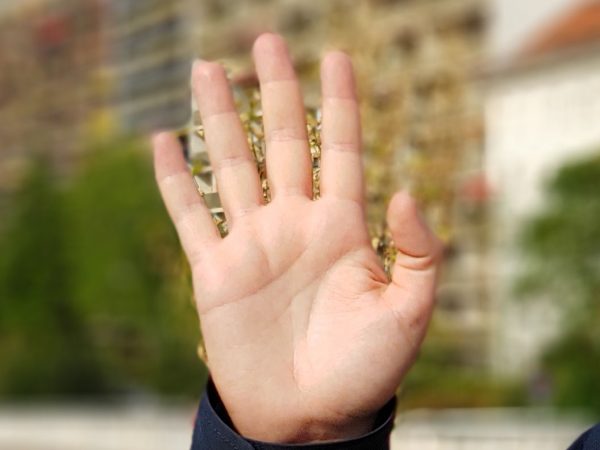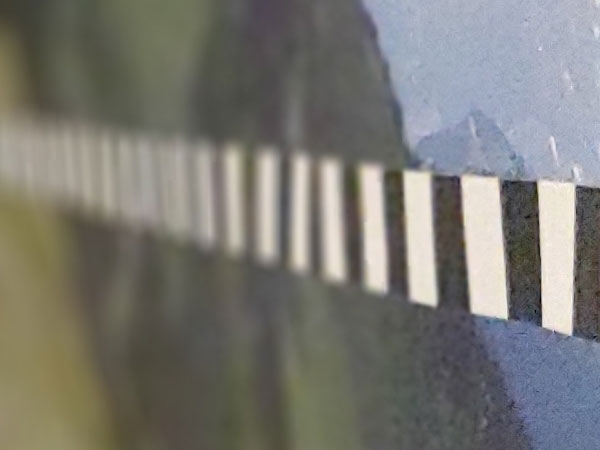 As for Video, exposure, color rendering and white balance are good in most conditions. However, autofocus performance had a negative impact on the overall score, as the AF didn't always trigger in outdoor conditions and has no tracking capability. Video stabilization isn't very effective either, resulting in occasionally shaky footage, and some clips show strong ringing and aliasing artifacts when viewed at full size. We also observed a noticeable judder effect when panning.
Conclusion
In good conditions, the LG G7 ThinQ is capable of capturing nice images and video with pleasant color and good exposure. However, overall image quality is not quite up at the same level as the best in class. Dynamic range is a little more limited than we would expect from a high-end device, and image detail is only average, especially in lower light scenes. We also found the autofocus system to be a touch slower to react than for some direct rivals.
Some mobile photographers might find the LG's secondary super-wide-angle lens to be a useful creative tool (although it does not impact our scoring), but if this feature is not very high up on your list of priorities, there are currently better smartphone cameras available at the same price point as the G7 ThinQ.
Pros
White balance is mostly good in both outdoor and indoor conditions
Vivid and pleasant colors
Accurate and repeatable autofocus in most situations
Pros
White balance is fairly good in all conditions
Accurate target exposure in most conditions
Colors are vibrant and pleasant both outdoors and under indoor lighting
Cons
Hue-shift toward cyan often visible in blue skies
Loss of both highlight and shadow detail in high-contrast scenes
Poor textures, even in bright light
Strong ringing and visibly noisy edges
Strong loss of detail when using medium- and long-range zoom
Depth artifacts and blur steps sometimes visible in bokeh mode
Cons
Autofocus sometimes does not trigger in outdoor conditions
No AF tracking capability
Strong ringing and aliasing
Judder effect when panning
In the Press