Launched in May 2020, the Oppo Find X2 Neo is a new mid-range phone in the Find X2 series. It features a 6.5-inch AMOLED with a fast 90 Hz refresh rate, a slim aluminum and Gorilla Glass build, and Qualcomm's capable Snapdragon 765G chipset backed by 12 GB of system memory and 256 GB of UFS storage.
The Oppo's standard-wide camera has a 48 MP 1/2.0-inch sensor with PDAF that bins down to 12.5 MP output behind a 26 mm-equivalent f/1.7 OIS lens. A 13 MP 1/3.4-inch PDAF sensor with a 53 mm-equivalent f/2.4 lens gives it a bit of reach, while a wide module with an 8 MP 1/3.2-inch sensor and a 16.6 mm-equivalent f/2.2 lens kicks in when you want as much coverage as you can get.
We tested the Find X2 Neo's video at its maximum 4K resolution, at 30 frames per second. Lowering the resolution to 1080p allows for a faster frame rate of 60 fps if desired. Video benefits from optical stabilization (if the lens in use supports it) as well as from gyroscope-enabled electronic image stabilization (gyro-EIS) to keep shots steady.
Read on to find out how the Oppo Find X2 Neo performed under the new version 4 of the DXOMARK Camera test protocol.
Test summary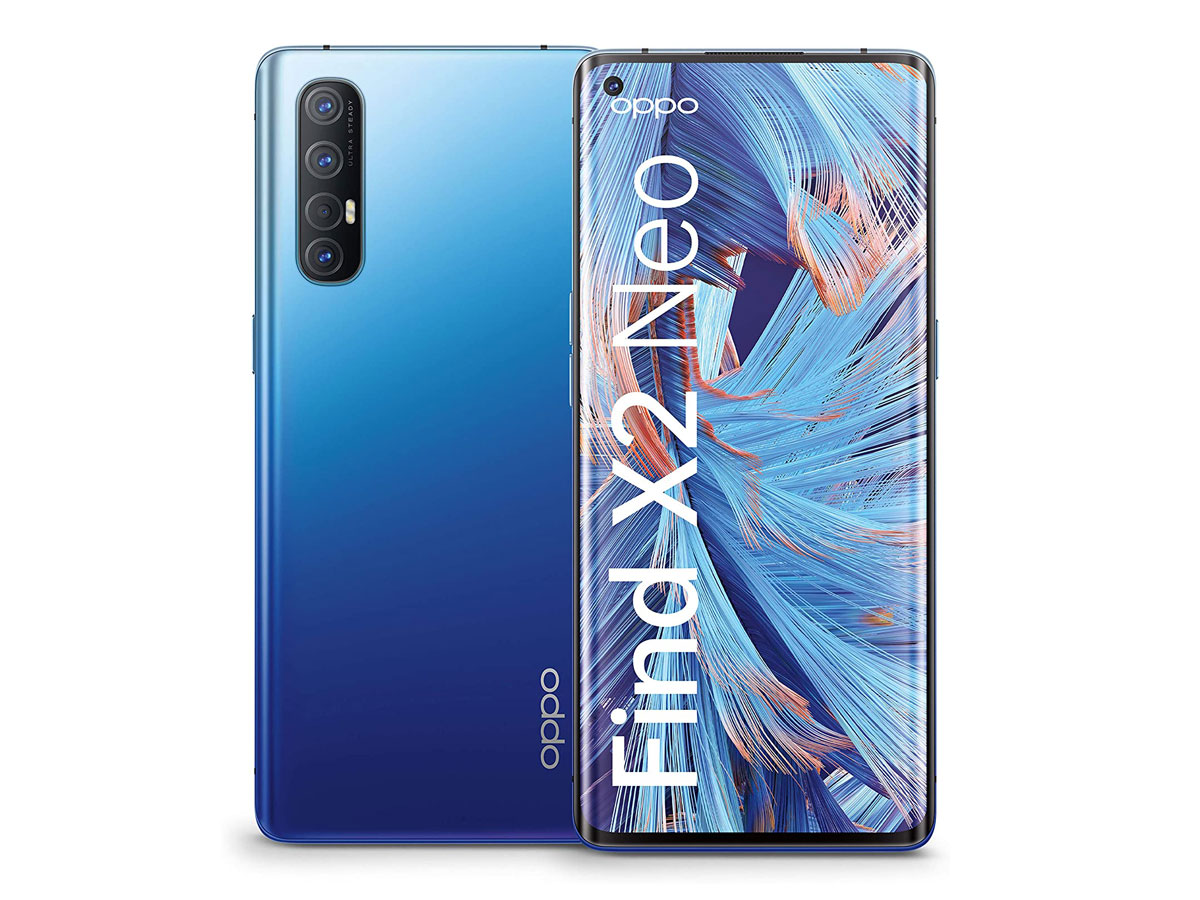 Oppo Find X2 Neo
105
camera
The Oppo Find X2 Neo is a mid-range smartphone whose DXOMARK Camera score of 105 indicates a camera performance that is adequate for its class but cannot rival high-end phones. The Photo score of 106 is based on an uneven imaging performance under our new testing protocol. Exposure is generally accurate, though in low-light conditions, the phone tends to underexpose and our testers noted variations in exposure for a given scene.
In this lab scene, for example, the Oppo's HDR algorithm kicked in on some occasions but not on others. Our testers also saw the focus fail on the same scene.
Dynamic range is limited, and the Find X2 Neo struggles to capture high-contrast scenes without clipping highlights or shadows, especially under lower light conditions. Colors are vivid and generally pleasant, and the camera does a good job with skin tones in typical indoor lighting, though when light levels drop further, skin tones and overall color quality suffers.
Capturing detail is a stronger point for the Find X2 Neo, with good texture outdoors and in bright conditions. Indoors, fine detail is lost, and detail drops noticeably in low-light conditions, partly because of underexposure. Noise levels, on the other hand, are higher than with the great majority of phones we've tested under our new protocol. Noise is visible in most situations, even in bright outdoor shooting (especially in blue skies).
In our night testing, exposure was too low in dark scenes that couldn't be lit with flash (such as cityscapes), though the phone did better in our flash-auto portrait shot, with accurate exposure and good detail. Autofocus is fairly slow under bright outdoor conditions and in high-contrast situations across light levels, with less consistency than is ideal.
In portrait mode, the Find X2 Neo does a good job of separating the subject from the background and applying a believable blur effect, though it fails to apply foreground blur to the shrub in the example below. It renders the model's face naturally, with good detail and color, something that not all portrait modes manage to do. However, highlights in the background are not rendered properly, the bokeh effect is somewhat inconsistent, and the phone struggles in low-light conditions.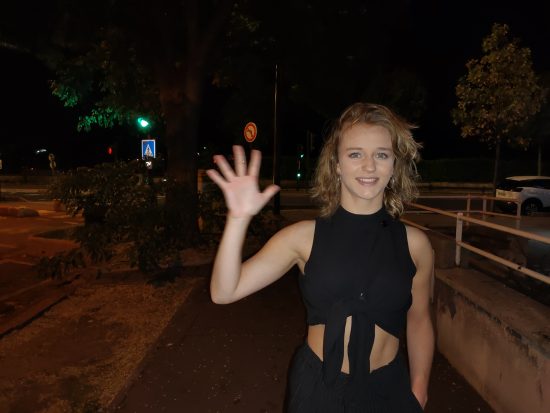 Flash-auto night portrait, accurate target exposure, good detail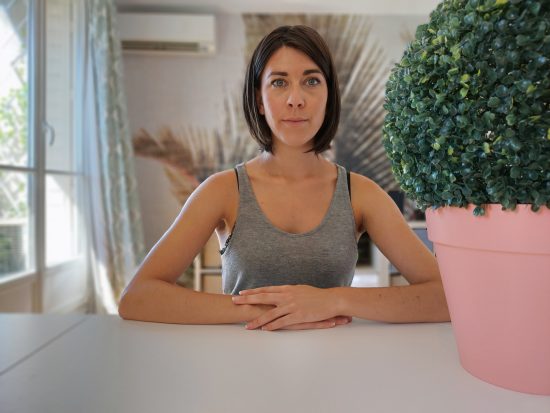 Portrait mode, good separation but no blur on foreground shrub
The Fine X2 Neo does a reasonably good job of accurately previewing what a final photo will actually look like. For example, background blur is accurately shown when composing a portrait in the simulated shallow depth-of-field mode. However, the preview doesn't capture the effect of the phone's high dynamic range processing very well, so the preview image can show a lot more clipping than the final photo, as seen below.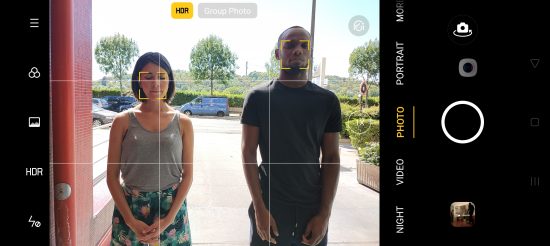 Preview, highlights clipped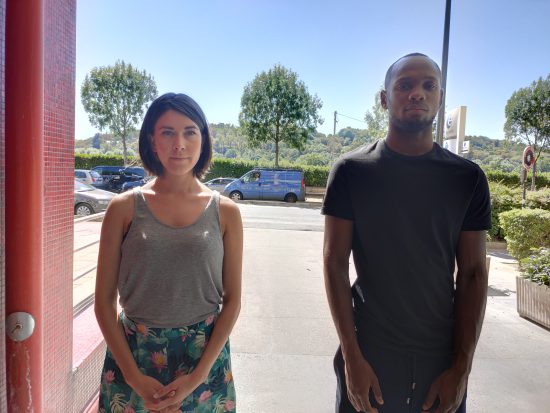 Capture, HDR capture more successful than preview showed
The Oppo Find X2 Neo achieves a Zoom score of 61. Its dedicated wide camera module has a measured focal length of 16.6 mm-equivalent, defining the widest field of view the phone can capture. At this widest setting, the phone does not distinguish itself, earning one of the lower wide scores under our new protocol. Exposure is usually accurate, but dynamic range is limited and detail levels are not great. Our testers also noticed cyan shift and color fringing.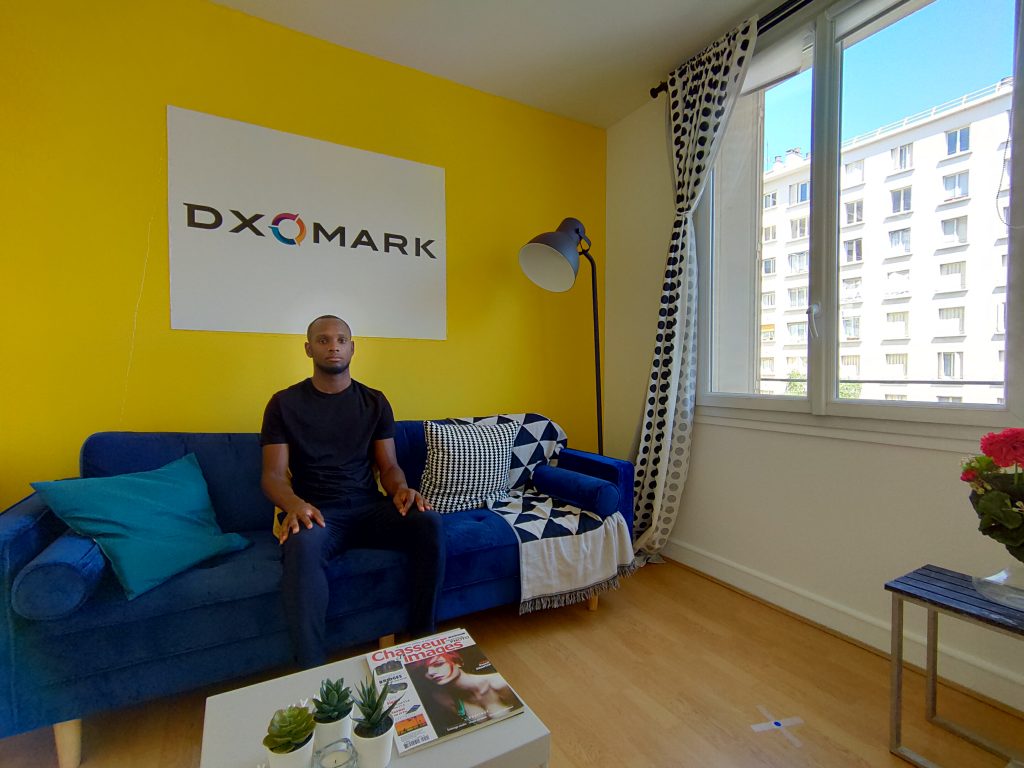 Ultra-wide, reduced detail, high noise
Progressing through the zoom range to the longer end, we reach the Find X2 Neo's tele-module, which provides a 2x optical zoom relative to the main camera. Exposure is accurate, but detail suffers and noise is high in the tele range, and predictably gets worse when narrowing the tele module's native field of view through cropping.
The Oppo earned itself a very decent Video score of 97. When shooting 4K video at 30 fps (the settings used in testing), exposure is generally accurate, but as with stills, the Find X2 Neo underexposes in low light. Dynamic range is limited, so expect clipping in high-contrast scenes; scenes with wide dynamic range also push the phone to underexpose. Our testers also noticed exposure instabilities across all conditions. Detail is fairly high in bright light and in typical indoor light, but detail drops in low light, sometimes because of underexposure. Noise is well controlled except when light levels get low.
Colors run slightly cool in outdoor shooting, and a yellow cast is visible in low light. Autofocus is reasonably fast, though testers noted some instabilities and occasional misfocusing, especially in low light. Stabilization is effective, so shots stay steady.
Oppo Find X2 Neo, outdoor video
Oppo Find X2 Neo, indoor video
Pros
Exposure accurate indoors and out
Good detail
For indoor still shots, vivid colors with pleasant skin tones
Depth estimation accurate in bokeh mode
Efficient video stabilization
Fairly fast AF in video mode
Cons
AF is slow and unstable in stills mode
Underexposure in low light
Warm color cast in low light
Visible noise under most conditions for stills, in low light for video
Low detail and high noise when zoomed in
In flash-off mode, night shots often underexposed
Dynamic range of preview image less than final photo
Dynamic range limited in all conditions for video mode
AF sometimes misses in low light when shooting video
Cold color cast outdoors in video mode
Exposure instabilities when shooting video