With an impressive array of camera features, including a Qualcomm Snapdragon 865 chipset, a 120 Hz QHD+ display, and a triple-camera setup comprising standard wide-angle, 5x telephoto, and 16mm ultra-wide lenses, Oppo's latest high-end opus effortlessly rocketed to the top of our Camera score, tied only with Xiaomi's Mi 10 Pro.
On the audio side of things, the Chinese manufacturer promises a sense of depth and bass that will draw any listener in, thanks to full-range stereo speakers located at the top and the bottom of the device, and Dolby Atmos certification.
Key audio specifications:
• Full-range (top-center and bottom-right) speakers
• Dolby Atmos
• No headphone jack (USB-C adapter included)
About DXOMARK Audio tests: For scoring and analysis in our smartphone audio reviews, DXOMARK engineers perform a variety of objective tests and undertake more than 20 hours of perceptual evaluation under controlled lab conditions. This article highlights the most important results of our testing. Note that we evaluate both Playback and Recording using only the device's built-in hardware and default apps. (For more details about our Playback protocol, click here; for more details about our Recording protocol, click here.)
Test summary
74
audio
With an overall score of 74, the Oppo Find X2 Pro ranks among the best devices for audio performance that we've measured so far. In Playback testing, the Find X2 Pro was indeed capable of "drawing the listener in," especially while watching movies or playing games, thanks to strong bass presence, pleasing punch feeling at soft and nominal volume, good localizability, and very few artifacts. However, midrange frequencies are inconsistent and quite muffled, which along with a boomy sound, impairs distance rendering and bass precision.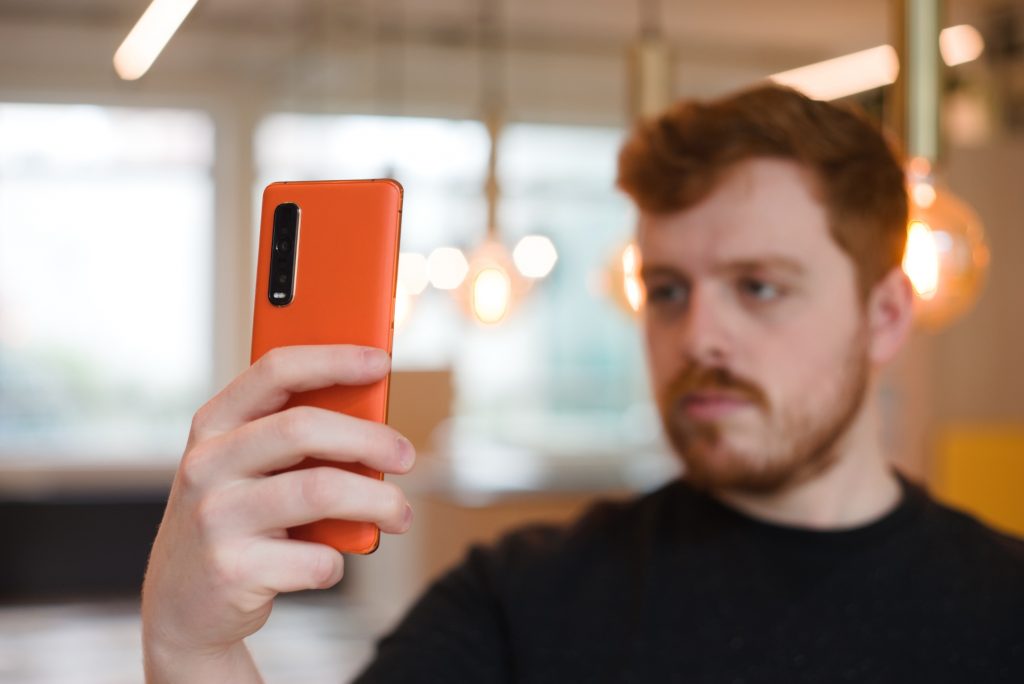 Recording a selfie video with the vegan leather-clad Oppo Find X2 Pro.
In Recording, the Find X2 Pro is among the best for almost every sub-attribute. With good low-end extension, exceptional wideness, decent loudness reproduction, and very few artifacts, the flagship phone delivers a reliable performance, especially in loud or complex environments. Maximum volume could be improved, however, and midrange is once again inconsistent.
Sub-scores explained
The DXOMARK Audio overall score of 74 for the Oppo Find X2 Pro is derived from its Playback and Recording scores and their respective sub-scores. In this section, we'll take a closer look at these audio quality sub-scores and explain what they mean for the user.
Playback
Timbre
Black Shark 5 Pro
Best: Black Shark 5 Pro (89)
DXOMARK timbre tests measure how well a phone reproduces sound across the audible tonal range and takes into account bass, midrange, treble, tonal balance, and volume dependency.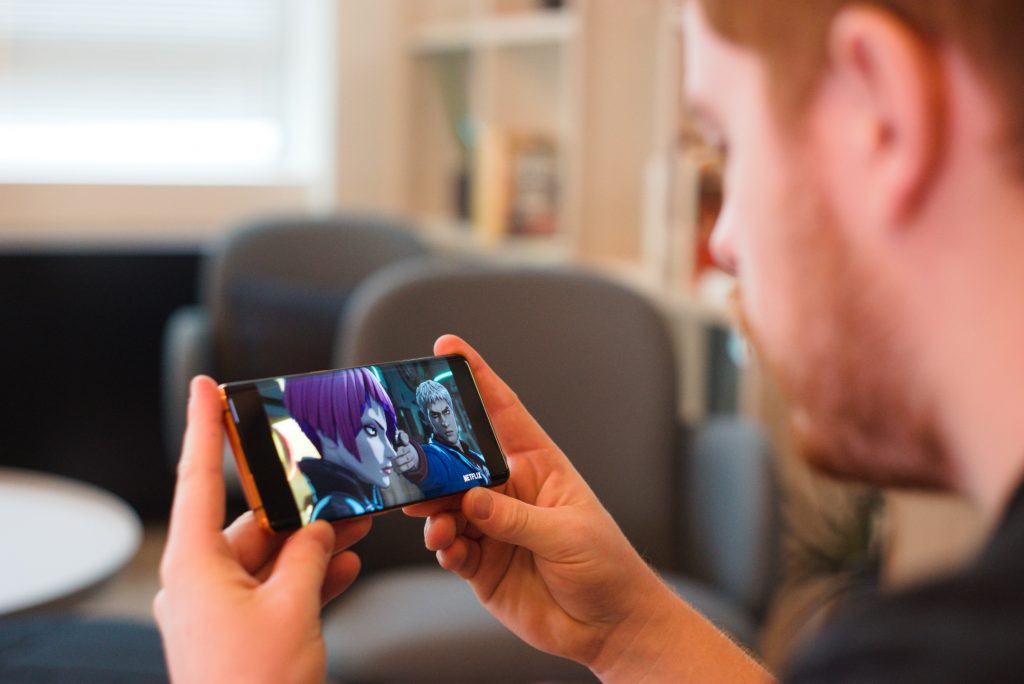 The Oppo Find X2 Pro offers an immersive listening experience.
The Oppo Find X2 Pro delivers a very good timbre performance, thanks to great overall tonal balance, and—as advertised—strong bass presence. The deep low-end extension allows an immersive listening experience, particularly while watching movies or playing games. However, as shown in the graph, the bass response is distinctly below that of Xiaomi's Mi 10 Pro (orange curve) and Apple's iPhone XS Max (green curve).
Music playback frequency response
And, too, midrange frequencies (mids) lack clarity, which results in a muffled, boomy sound.
Dynamics
Black Shark 5 Pro
Best: Black Shark 5 Pro (81)
Our Dynamics tests measure how well a device reproduces the energy level of a sound source.
Thanks to its powerful bass reproduction, the Find X2 Pro's dynamics performance excels at soft volume for all three criteria in this category—attack, punch, and bass precision. Overall, at soft volume, Oppo's phone outshines every one of its competitors to date. At nominal volume, sub-scores remain fairly good, although attack and bass precision become slightly impaired by an overall boomy sound. As volume rises, precision declines, with attack in particular becoming quite muffled at maximum volume.
Spatial
Black Shark 5 Pro
Best: Black Shark 5 Pro (88)
The top and bottom speakers provide good spatial accuracy, especially for localizing sound sources in the mix. Balance is also good, whereas wideness, if satisfying, isn't as good as the top-tier devices. Distance perception is excellent in movies and globally consistent, though slightly impaired by muffled mids.
Volume
Nubia RedMagic 7 Pro
Best: Nubia RedMagic 7 Pro (91)
Our Volume tests measure both the overall loudness a device is able to produce and how smoothly volume increases and decreases based on user input.
Volume levels feel natural, and maximum volume is good. For once, the first volume steps feel a little too loud for high loudness content, but clear and intelligible for high-dynamic content such as classical music.
| | |
| --- | --- |
| Hip-Hop | Classical |
| 75.5 dBA | 74.9 dBA |
Artifacts
Xiaomi Redmi K50 Gaming
Best: Xiaomi Redmi K50 Gaming (113)
Our Artifacts tests measure how much source audio is distorted when played back through a device's speaker. Distortion can occur both because of sound processing in the device and because of the quality of the speakers.
Audio played back through the Find X2 Pro's speakers suffers from few to no artifacts. Apart from bass distortion and low-end resonances, which is to be expected on such devices, Oppo does a great job at controlling undesirable sounds, earning its latest flagship device an admirable sub-score.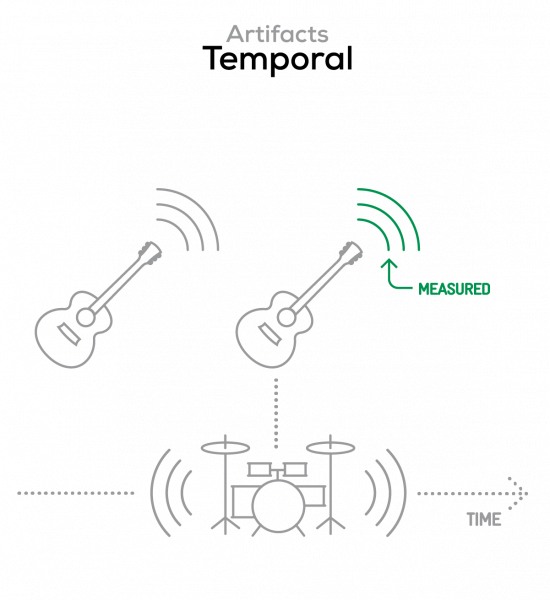 Very few artifacts are noticeable…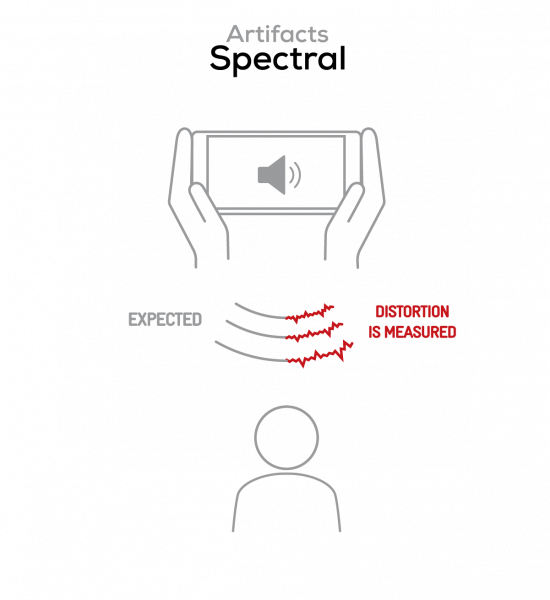 … except for some bass distortion.
Recording
Timbre
Honor Magic3 Pro+
Best: Honor Magic3 Pro+ (91)
With a sub-score of 79, the Oppo Find X2 Pro guarantees an excellent timbre recording performance across all of our use cases. As show in the graph below, it even beats the Mi 10 Pro and the iPhone XS Max throughout the entire bass frequency range, consistently maintaining its response around 0 dB. High-end extension is also good.
Life video frequency response
At high volume, however, midrange is could be more present, and low-end extension is shortened.
Dynamics
Black Shark 5 Pro
Best: Black Shark 5 Pro (81)
The Oppo Find X2 Pro's microphones do a very good job at preserving the natural envelope of voices. The majority of use case scenarios show fairly good results, although the device's dynamics performance in loud environments is only average, due to improvable envelope precision.
Spatial
Black Shark 4S Pro
Best: Black Shark 4S Pro (78)
Spatial performance, albeit also satisfying, is quite different on the recording side. This time around, wideness is exceptional, especially in life video use cases, with the Fine X2 Pro setting a new record among the devices we have tested so far. On the other hand, localizability is impaired by a slightly muffled sound when using the selfie camera. In every other use case (meeting room, life video), localizability is still excellent, and distance rendering is very good.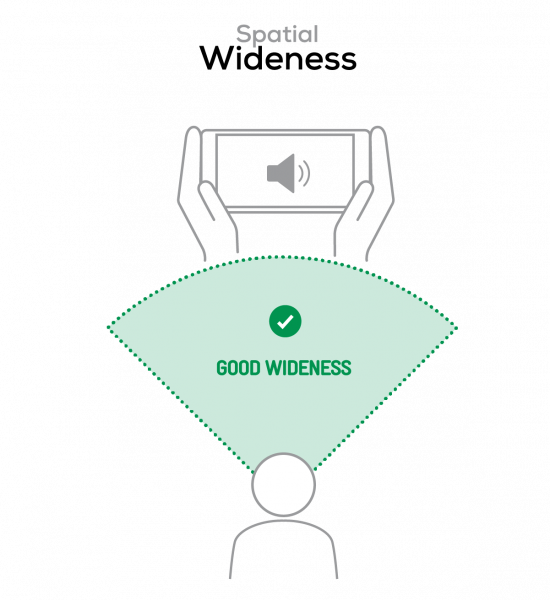 Excellent wideness when recording life videos
Volume
Black Shark 5 Pro
Best: Black Shark 5 Pro (99)
The Find X2 Pro reproduces the overall loudness decently and performs fairly well in all tested use cases, except during meeting where it could use a little boost. While maximum loudness is decent overall, it is flawed by occasional high-end distortions. Here are our test results, measured in LUFS (Loudness Unit Full Scale).
| | | | |
| --- | --- | --- | --- |
| Meeting | Life Video | Selfie Video | Memo |
| -26.7 LUFS | -19.5 LUFS | -16.9 LUFS | -20.8 LUFS |
Artifacts
Black Shark 5 Pro
Best: Black Shark 5 Pro (97)
Overall, audio recordings suffer from very few artifacts, even in loud environments. Nonetheless, overcompression and distortion can sometimes occur, and high-end resonances can lead to slight hissing. In the memo scenario, our tests revealed a few clipping artifacts.
Background
Black Shark 5 Pro
Best: Black Shark 5 Pro (60)
Thanks to the phone's deep low-end extension and skill at controlling artifacts, the background rendition is accurate and balanced, especially in complex environments. This said, background noise is more natural and less aggressive in indoor use cases.
Conclusion
Oppo's latest flagship is a fierce competitor in the audio ring. In keeping with the manufacturer's promise, the phone delivers a great sense of immersion, as a result of deep low-end extension, punchy sound, good overall spatial rendering, and stellar management of artifacts. The microphones' performance is on par with the speakers', offering a very good overall performance, particularly with voices and in loud or complex acoustic environments.
That all said, the Find X2 Pro still has a little room for improvement in terms of playback, especially when it comes to precision and clarity.
Playback
Pros
• Very good overall performance
• Deep low-end extension
• Great performance at soft volume and in Movie use case
• Good localizability
• Great punch in games thanks to strong bass reproduction
Cons
• Midrange is quite muffled and inconsistent due to a lack of high mids
• Attack could be more precise, and vocal content seems slightly distant
• Bass precision is affected by a slightly boomy sound
• Performance in games at nominal and maximum volumes is below other high-end devices
Recording
Pros
• Good overall microphone performance
• Good performance in loud environments
• Great wideness in life video
• Good volume performance
• Good background rendering, even for complex scenarios
• Very few artifacts overall
Cons
• Timbre performance is diminished by inconsistent midrange
• In selfie videos, wideness is poor and localizability is impaired
• In simulated use cases, resonances on high-end frequencies are disturbing
• Lack of bass extension at high SPL recording