The Oppo Reno5 Pro 5G is located just below the Reno5 Pro+ 5G in the Oppo smartphone lineup and comes with a similar feature set. Main hardware differences are the Mediatek MT6889Z Dimensity chipset instead of the Snapdragon 865 in the Plus model and the lack of a tele module in the main camera. But both models use the same 6.55-inch AMOLED display with 1080- x 2400-pixel resolution and 90 Hz refresh rate.
Key display specifications:
AMOLED screen
Size: 6.55 inches (89% screen-to-body ratio)
Dimensions: 159.7 x 73.2 x 7.6 mm (6.29 x 2.88 x 0.30 in)
Resolution: 1080 x 2400 pixels
Aspect ratio: 20:9, 402 ppi
Refresh rate: 90 Hz
With the Oppo Reno5 Pro 5G and Pro+ 5G sharing the same display specs, one would expect the Display test results to be very close. We have confirmed this by putting the Oppo Reno5 5G through the complete DXOMARK Display test protocol.
The Reno5 Pro 5G achieves a DXOMARK Display overall score of 81 versus the Plus models 83. Results across almost all attributes are very similar (within a one or two-point margin). The only noticeable difference we encountered was for motion, where the Reno5 Pro 5G shows slightly more frame drops in video and less reactive video playback, resulting in a motion score that is five points lower.
Given the almost identical results, we are posting only this short article for the Oppo Reno5 Pro 5G. For the full set of measurements as well as a complete analysis, please click on the link below and read the full review of the Oppo Reno5 Pro+ 5G.
Oppo Reno5 Pro+ 5G Display review
Scoring
Sub-scores and attributes included in the calculations of the global score.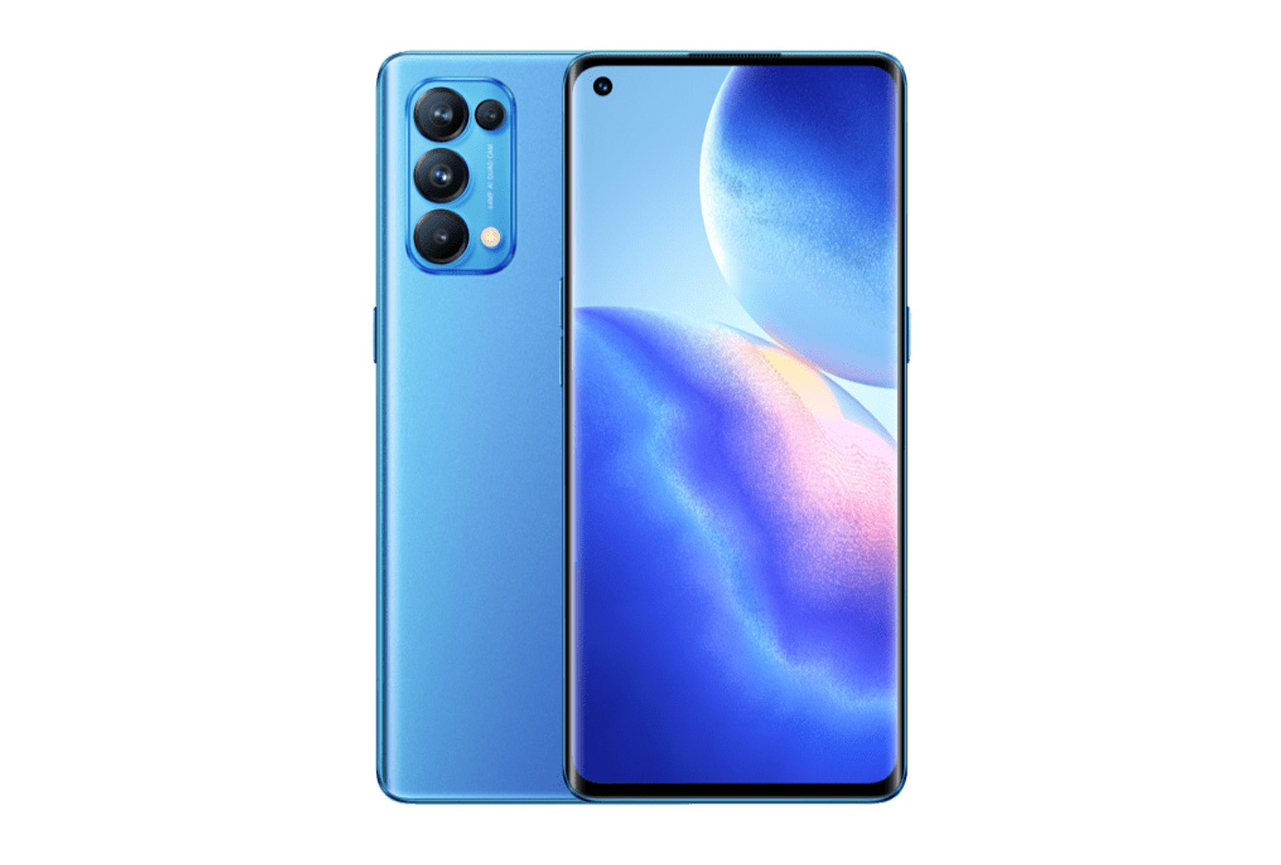 Oppo Reno5 Pro 5G
114
display
Please be aware that beyond this point, we have not modified the initial test results. While data and products remain fully comparable, you might encounter mentions and references to the previous scores.
Position in Global Ranking
112
th
1. Samsung Galaxy Z Fold5
152
4. Apple iPhone 15 Pro Max
149
4. Apple iPhone 14 Pro Max
149
4. Samsung Galaxy Z Flip5
149
8. Samsung Galaxy S23 Ultra (Snapdragon)
148
8. Samsung Galaxy S23 (Snapdragon)
148
10. Samsung Galaxy S23 Plus (Snapdragon)
146
13. Apple iPhone 13 Pro Max
145
16. Honor Magic4 Ultimate
140
28. Samsung Galaxy S22 Ultra (Snapdragon)
136
31. Samsung Galaxy S22+ (Exynos)
135
35. Samsung Galaxy Z Flip4
134
35. Samsung Galaxy S22 Ultra (Exynos)
134
35. Vivo X80 Pro (MediaTek)
134
39. Samsung Galaxy Z Fold4
133
39. Samsung Galaxy S22 (Snapdragon)
133
39. Samsung Galaxy S22 (Exynos)
133
39. Vivo X80 Pro (Snapdragon)
133
45. Samsung Galaxy S21 Ultra 5G (Snapdragon)
131
45. Samsung Galaxy S21 Ultra 5G (Exynos)
131
49. Samsung Galaxy S21 FE 5G (Snapdragon)
130
56. Samsung Galaxy Z Fold3 5G
129
56. Samsung Galaxy Note20 Ultra 5G (Snapdragon)
129
63. Samsung Galaxy Z Flip3 5G
128
63. Samsung Galaxy Note20 Ultra 5G (Exynos)
128
66. Apple iPhone 12 Pro Max
127
73. Vivo X70 Pro (MediaTek)
125
73. Vivo X60 Pro 5G (Snapdragon)
125
89. Oppo Reno6 Pro 5G (Snapdragon)
123
89. Samsung Galaxy S20 Ultra 5G (Exynos)
123
93. Apple iPhone SE (2022)
122
99. Samsung Galaxy A54 5G
120
103. Motorola Edge 40 Pro
118
106. Motorola Razr 40 Ultra
117
110. Apple iPhone 11 Pro Max
116
115. Motorola Edge 20 Pro
111
115. Samsung Galaxy A52 5G
111
119. Samsung Galaxy A52s 5G
110
125. Xiaomi Redmi K50 Gaming
107
127. Nubia RedMagic 6 Pro
105
128. Samsung Galaxy A53 5G
104
135. Microsoft Surface Duo
99
137. Nubia RedMagic 7 Pro
97
138. Xiaomi Mi 10T Pro 5G
95
146. Samsung Galaxy A22 5G
74
147. Xiaomi Black Shark 3 Pro
69
149. Lenovo Legion Phone 2 Pro
60
Position in High-End Ranking
17
th
12. Apple iPhone SE (2022)
122
13. Samsung Galaxy A54 5G
120
19. Samsung Galaxy A52 5G
111
22. Samsung Galaxy A52s 5G
110
24. Xiaomi Redmi K50 Gaming
107
26. Samsung Galaxy A53 5G
104
Pros
Fairly faithful color in indoor and low-light conditions
Well-adapted brightness levels provide good readability indoors
No frame mismatches when playing video games
Cons
Very strong video contrast rendering results in unpleasant HDR10 videos
Image rendering is modified in outdoor light to improve readability, resulting in unnatural rendering of both contrast and color
Frame mismatches impact the overall video playback experience