Vivo announced its Y20s smartphone in October 2020. Its launch price of under $200 puts it into our Essential segment, but even as a low-cost phone, it comes with a number of attractive features, including a triple-camera setup, and most relevant to this review, a large-capacity 5000 mAh battery packaged with an 18W charger.
We recently subjected the Vivo Y20s to our series of comprehensive battery tests; what follows are its most important results.
Key specifications:
Battery capacity: 5000 mAh

18

W charger + micro USB cable included
6.51-inch, 720 x 1600, 60 Hz, HD+ IPS LCD display
Qualcomm Snapdragon 460 (11 nm) chipset
Tested ROM / RAM combination: 128 GB + 4 GB
About DXOMARK Battery tests: For scoring and analysis in our smartphone battery reviews, DXOMARK engineers perform a variety of objective tests over a week-long period both indoors and outdoors. This article highlights the most important results of our testing. (See our introductory and how we test articles for more details about our smartphone Battery protocol.)
Test summary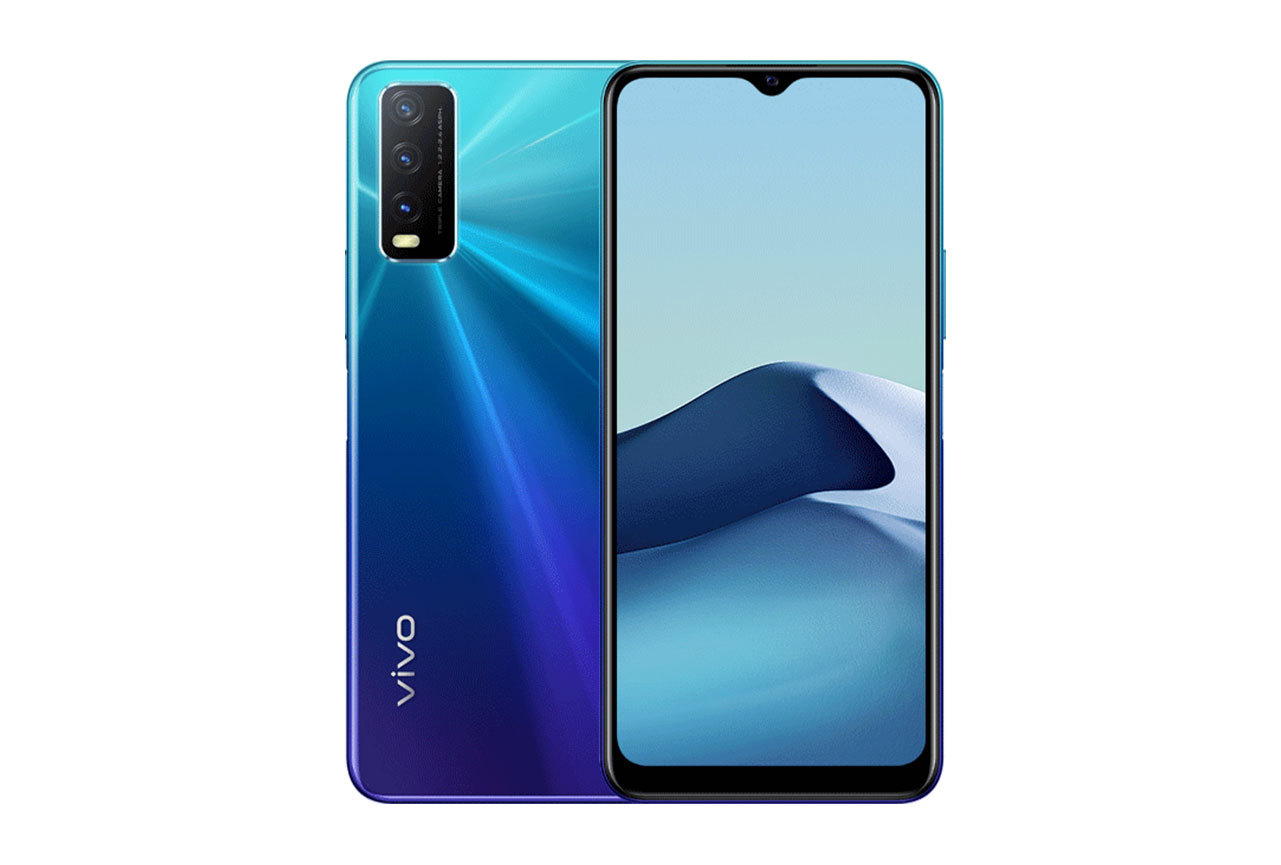 Vivo Y20s
75
battery
Position in Global Ranking
#27
3. Apple iPhone 13 Pro Max
89
9. Vivo X60 Pro 5G (Snapdragon)
86
15. Xiaomi Redmi Note 10 Pro
84
20. Apple iPhone 12 Pro Max
78
20. Xiaomi Redmi Note 10 5G
78
33. Motorola Moto G9 Power
70
33. Samsung Galaxy S21 Ultra 5G (Snapdragon)
70
36. Samsung Galaxy S21 5G (Snapdragon)
69
39. Samsung Galaxy A52 5G
67
44. Samsung Galaxy S21 5G (Exynos)
63
52. Samsung Galaxy S21 Ultra 5G (Exynos)
57
Position in Essential Ranking
#4
Pros
Provides almost 3 full days of autonomy with moderate use
Strong performance in on the go testing
Cons
Lower performance than the competition for video playback and phone calls
The Vivo Y20s put in a superlative showing in our stationary autonomy tests, providing just a few minutes under three full days' worth of autonomy in our typical usage scenario; further, per our usage profiles, it provided more than four days' autonomy when used lightly, and nearly three days' autonomy when used moderately. It also achieved good results in our on the go tests, and does a great job of controlling nighttime idle power consumption; however, its performance for video playback is a slight drawback. Although the Vivo device doesn't have the best charging times, it does much better than its competitors (all with similar battery sizes).
We compared the Vivo Y20s's performance in several key categories with two other Essential segment devices, the Xiaomi Redmi 9 and the Realme C11; battery capacity, charger, display type and resolution, and processor specifications for all three devices are shown in the table below.
| | | | |
| --- | --- | --- | --- |
| | Vivo Y20s | Xiaomi Redmi 9 | Realme C11 |
| Battery (mAh) | 5000 | 5020 | 5000 |
| Charger (W) | 18W | 10W | 10W |
| Display type | IPS LCD | IPS LCD | IPS LCD |
| Resolution | 720 x 1600 | 1080 x 2340 | 720 x 1600 |
| Processor | Qualcomm Snapdragon 460 (11 nm) | Mediatek Helio G80 (12 nm) | Mediatek Helio G35 (12 nm) |
Autonomy (76)
How long a battery charge lasts depends not only on battery capacity but also other aspects of the phone's hardware and software. The DXOMARK Battery autonomy score is composed of three performance sub-scores: (1) Stationary, (2) On the go, and (3) Calibrated use cases. Each sub-score comprises the results of a comprehensive range of tests for measuring autonomy in all kinds of real-life scenarios. 
99h
Light
Active: 2h30/day
69h
Moderate
Active: 4h/day
43h
Intense
Active: 7h/day
With an overall Autonomy score of 76, the Vivo Y20s showed itself to be a good all-round device for autonomy, besting both the Xiaomi Redmi 9 (55) and the Realme C11 (64), and racking up a very high score in our robot-based stationary testing. Let's look at some details.
Stationary
Vivo Y72 5G
Best: Vivo Y72 5G (104)
A robot housed in a Faraday cage performs a set of touch-based user actions during what we call our "typical usage scenario" (TUS) — making calls, video streaming, etc. — 4 hours of active use (screen on) over the course of a 16-hour period, plus 8 hours of "sleep." The robot repeats this set of actions every day until the device runs out of power. 
It took the Vivo Y20s 71 hours and 24 minutes to run out of power after a full charge in our TUS testing, nearly 20 hours more than the Xiaomi Redmi 9, and a full 10 hours more than the Realme C11.
Typical Usage Scenario discharge curves
On the go
Samsung Galaxy M51
Best: Samsung Galaxy M51 (96)
Using a smartphone on the go takes a toll on autonomy because of extra "hidden" demands, such as the continuous signaling associated with cellphone network selection, for example. DXOMARK Battery experts take the phone outside and perform a precisely defined set of activities while following the same three-hour travel itinerary for each device.
The Vivo Y20s's battery provided good autonomy in our On the go use cases, showing similar performance to that of the Realme C11, but better than the Redmi 9, especially in terms of GPS navigation.
Estimated autonomy for on the go use cases (full charge)
Calibrated
Samsung Galaxy M51
Best: Samsung Galaxy M51 (100)
For this series of tests, the smartphone returns to the Faraday cage and our robots repeatedly perform actions linked to one specific use case (such as gaming, video streaming, etc.) at a time. Starting from an 80% charge, all devices are tested until they have expended at least 5% of their battery power.
The Vivo Y20s was a very good performer when it came to 4G video streaming, although its video streaming performance via WiFi was only average. It did better with gaming than either of its rivals. That said, it was behind its Xiaomi and Realme competitors for making 3G phone calls, and was below average for video playback.
Estimated autonomy for calibrated use cases (full charge)
Charging (64)
The DXOMARK Battery charging score is composed of two sub-scores, Full charge and Quick boost. Full charge tests assess the reliability of the battery power gauge; measure how long it takes to charge a battery from 0 to 80% capacity and from 80 to 100%; and measure how long and how much power the battery takes to go from an indicated 100% to an actual full charge. With the phone at different charge levels (20, 40, 60, 80%), Quick boost tests measure the amount of charge the battery receives after being plugged in for 5 minutes. 
Although its overall score for charging is on the low side of average, the Vivo Y20s nonetheless handily beat both of its competitors in this comparison.
Power consumption and battery level during full charge
Full charge
Nubia RedMagic 6 Pro
Best: Nubia RedMagic 6 Pro (117)
It takes the Vivo Y20s just a shade under 2.5 hours to go from a completely empty battery to a completely full battery, which is more than a half-hour quicker than either the Xiaomi Redmi or the Realme C11:
Quick boost
Xiaomi 11T Pro
Best: Xiaomi 11T Pro (109)
By plugging in the Vivo device for 5 minutes, regardless of how much power a battery has left, users will gain about 2.5 hours of usage, which is roughly twice as much as its competitors.
Vivo Y20s
Xiaomi Redmi 9
Realme C11
Autonomy boost (hh:mm)
20%
2:45
1:16
1:24
40%
2:36
1:17
1:24
60%
2:32
1:21
1:24
80%
1:45
1:18
1:22
Percentage boost
20%
5.5 %
3.6 %
3.6 %
40%
5.2 %
3.7 %
3.6 %
60%
5.1 %
3.9 %
3.6 %
80%
3.5 %
3.7 %
3.5 %
Energy consumed
20%
1508 mWh
963 mWh
990 mWh
40%
1425 mWh
976 mWh
994 mWh
60%
1387 mWh
1027 mWh
999 mWh
80%
962 mWh
988 mWh
971 mWh
Efficiency (68)
The DXOMARK power efficiency score consists of two sub-scores, Charge up and Discharge rate, both of which combine data obtained during robot-based typical usage scenario testing, outdoor mobility testing, charging evaluation, and power measurements, and then take into consideration the device's battery capacity.
Charge up
Oppo Reno6 Pro 5G
Best: Oppo Reno6 Pro 5G (84)
The Vivo Y20s's peak adapter efficiency of 85.4% is both very good and completely in line with the other devices in this review (all between 83% and just under 85%). Further, whether the smartphone is plugged in or unplugged, the Vivo's in-box charger has low power consumption, on par with the Realme C11 (with both devices quite a bit better than the Xiaomi Redmi 9 in this regard).
Discharge
Apple iPhone 13 Pro
Best: Apple iPhone 13 Pro (121)
The Vivo Y20s's performance in 3G calling, video playback, and music streaming was a little bit of a let down, but it was very good for 4G video streaming and gaming.
Conclusion
For a budget-friendly device, the Vivo Y20s provides very good autonomy, beating not just its competitors in the Essential segment, but many other higher-bracket devices as well. Further, it is near the very top in our database thus far for nighttime idle power consumption, and its overall charging score is very good in its price segment. In short, the Vivo Y20s provides good performance at a low price point.
In the Press