The budget-friendly Xiaomi Redmi 9 made its appearance in June 2020, packing a Mediatek Helio G80 (12 nm) chipset; a 6.53-inch, 391-ppi IPS LCD screen with 1080 x 2340 resolution and a 60 Hz refresh rate; and a quad-camera setup — all powered by a large 5020 mAh battery. We put the Redmi 9 through our comprehensive set of Battery tests and present our most important findings in this review.
Key specifications: 
Battery capacity: 5020 mAh
10W charger included
6.53-inch, 1080 x 2340, 60 Hz refresh rate IPS LCD display
Mediatek Helio G80 (12 nm) chipset, 4G
Tested ROM / RAM combination: 64 GB + 4 GB version
About DXOMARK Battery tests: For scoring and analysis in our smartphone battery reviews, DXOMARK engineers perform a variety of objective tests over a week-long period both indoors and outdoors. This article highlights the most important results of our testing. (See our introductory and how we test articles for more details about our smartphone Battery protocol.)
Test summary
Scoring
Sub-scores and attributes included in the calculations of the global score.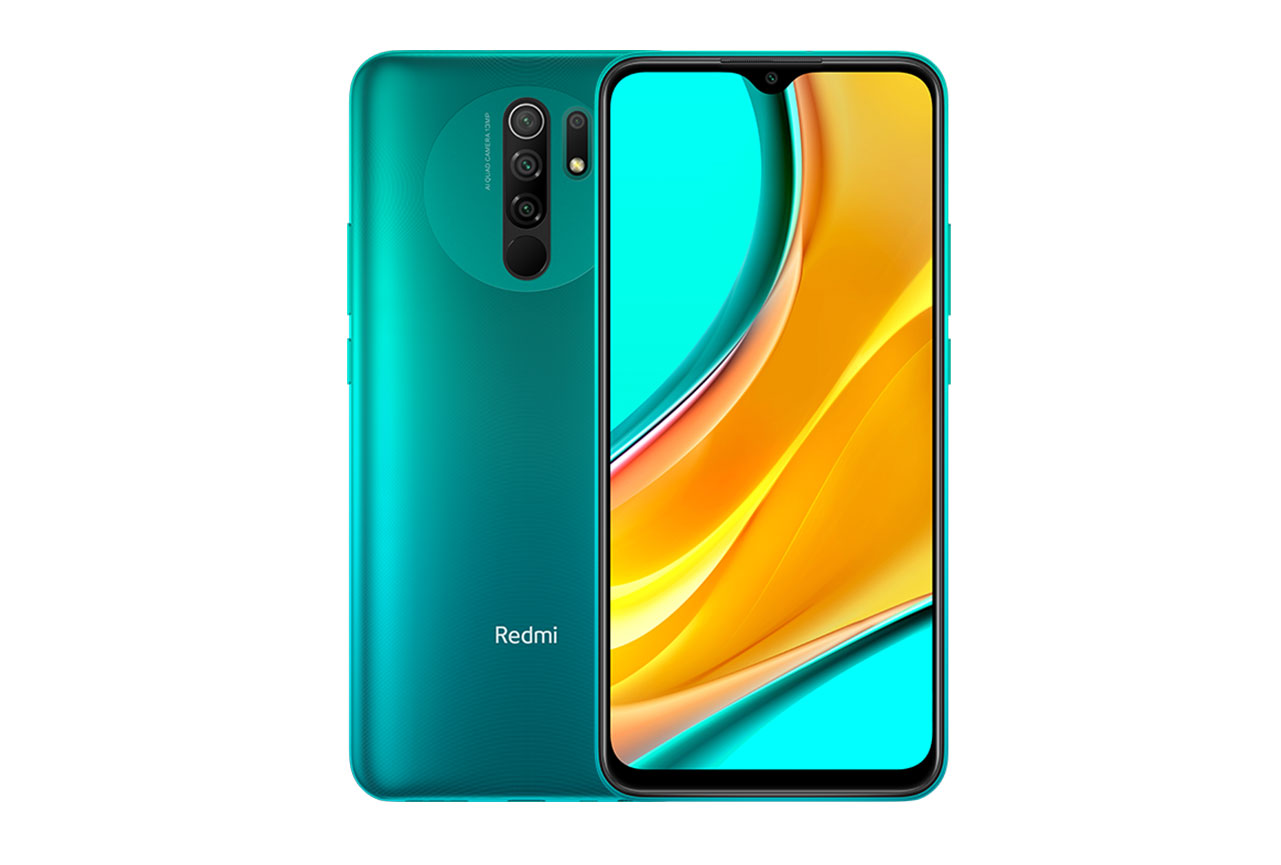 Xiaomi Redmi 9
88
battery
Key performances
These key points are derived from the lab measurements during testing and do not figure into the overall score. The lab measurements, however, are used for the overall score.
Please be aware that beyond this point, we have not modified the initial test results. While data and products remain fully comparable, you might encounter mentions and references to the previous scores.
Position in Global Ranking
147
th
3. Realme GT Neo 5 (240W)
147
8. Samsung Galaxy S23 Ultra (Snapdragon)
142
18. Apple iPhone 13 Pro Max
136
18. Xiaomi Redmi Note 12 Pro 5G
136
28. Samsung Galaxy S23 Plus (Snapdragon)
134
28. Xiaomi Redmi Note 11 Pro 5G
134
31. Apple iPhone 14 Pro Max
133
31. Vivo X60 Pro 5G (Snapdragon)
133
31. Xiaomi Redmi Note 11S 5G
133
37. Xiaomi Redmi Note 12 5G
132
37. Xiaomi Redmi Note 10S
132
44. Oppo Reno6 Pro 5G (Snapdragon)
130
45. Samsung Galaxy A34 5G
129
45. Samsung Galaxy A23 5G
129
45. Xiaomi Redmi Note 12 Pro+ 5G
129
45. Xiaomi Redmi Note 10 Pro
129
61. Samsung Galaxy A13 5G
125
68. Apple iPhone 12 Pro Max
121
70. Xiaomi Redmi Note 10 5G
120
80. Samsung Galaxy A14 5G
117
89. Samsung Galaxy Z Fold5
114
92. Samsung Galaxy A54 5G
113
99. Motorola Moto G9 Power
111
99. Samsung Galaxy S21 Ultra 5G (Snapdragon)
111
103. Samsung Galaxy Z Flip5
109
103. Samsung Galaxy S23 (Snapdragon)
109
106. Samsung Galaxy S21 5G (Snapdragon)
108
110. Xiaomi Mi 11 Lite 5G
107
111. Samsung Galaxy A52 5G
106
115. Samsung Galaxy S22 Ultra (Snapdragon)
103
120. Samsung Galaxy S21 5G (Exynos)
100
120. Xiaomi Redmi 10 2022
100
125. Apple iPhone 13 mini
99
125. Samsung Galaxy Z Fold4
99
125. Vivo X80 Pro (Snapdragon)
99
130. Motorola Edge 30 Pro
98
130. Samsung Galaxy S22 Ultra (Exynos)
98
134. Samsung Galaxy A33 5G
96
137. Samsung Galaxy Z Flip4
95
137. Samsung Galaxy S22+ (Exynos)
95
137. Samsung Galaxy A53 5G
95
142. Apple iPhone 12 mini
93
142. Samsung Galaxy S21 Ultra 5G (Exynos)
93
145. Samsung Galaxy Z Fold3 5G
92
146. Samsung Galaxy S22 (Snapdragon)
90
151. Apple iPhone SE (2022)
84
152. Samsung Galaxy S21 FE 5G (Snapdragon)
82
156. Samsung Galaxy S22 (Exynos)
75
Position in Essential Ranking
12
th
Pros
Reasonable autonomy for average (non-intensive) use
Good autonomy during 4G calls
Cons
Expends lots of power when streaming video and when gaming
Poor charging, especially in 5-minute power boost tests
The Xiaomi Redmi 9 comes with a quite large battery, but its test results across the board currently place it last in our rankings. Although it can provide users with two or more days of autonomy (depending on intensity of use), other devices in its segment provide noticeably more hours of battery life. Although its score for charging low, it's worth pointing out that if the Redmi device had come with an 18W charger (which it can use) rather than the included 10W adapter, its scores would have been better for that attribute as well as for overall power efficiency.
We compared the Redmi 9's performance in several key categories with two other Essential devices, the Realme C11 and the Vivo Y20s; battery capacity, charger, display type and resolution, and processor specifications for all three devices are shown in the table below.
| | | | |
| --- | --- | --- | --- |
| | Xiaomi Redmi 9 | Vivo Y20s | Realme C11 |
| Battery (mAh) | 5020 | 5000 | 5000 |
| Charger (W) | 10W | 18W | 10W |
| Display type | IPS LCD | IPS LCD | IPS LCD |
| Resolution | 1080 x 2340 | 720 x 1600 | 720 x 1560 |
| Processor | Mediatek Helio G80 (12 nm) | Qualcomm Snapdragon 460 (11 nm) | Mediatek Helio G35 (12 nm) |
Autonomy (55)
How long a battery charge lasts depends not only on battery capacity, but also other aspects of the phone's hardware and software. The DXOMARK Battery autonomy score is composed of three performance sub-scores: (1) Stationary, (2) On the go, and (3) Calibrated use cases. Each sub-score comprises the results of a comprehensive range of tests for measuring autonomy in all kinds of real-life scenarios.
72h
Light Usage
Active: 2h30/day
50h
Moderate Usage
Active: 4h/day
31h
Intense Usage
Active: 7h/day
The Redmi 9 earned below-average scores in all three autonomy sub-attributes. The phone achieves two days of battery life in moderate usage. Though particularly good when screen is off, such as when making phone calls and listening to music, it struggles when screen is on. Though its display provides a good viewing experience for gamers and watching videos, this comfortably high resolution comes at a cost to battery life.
One bright note is that the Redmi 9 shows good battery linearity, with no precipitous drops after its gauge indicates 20% power remaining.
Let's take a look at some of the details of the Redmi 9's performance in our autonomy sub-attributes.
Stationary
Vivo Y72 5G
Best: Vivo Y72 5G (104)
A robot housed in a Faraday cage performs a set of touch-based user actions (what we call our "typical usage scenario") — making calls, video streaming, etc. — 4 hours of active use over the course of a 16-hour period, plus 8 hours of "sleep." The robot repeats this set of actions every day until the device runs out of power. 
The Redmi 9 provided nearly 53 hours of autonomy, several hours less than the Realme and Vivo devices. The graph below shows how the Xiaomi Redmi 9 and its rivals performed in our robot-driven typical usage scenario:
Typical Usage Scenario discharge curves
On the go
Samsung Galaxy M51
Best: Samsung Galaxy M51 (96)
Using a smartphone on the go takes a toll on autonomy because of extra "hidden" demands, such as the continuous signaling associated with cellphone network selection, for example. DXOMARK Battery experts take the phone outside and perform a precisely defined set of activities while following the same three-hour travel itinerary for each device.
The Redmi 9 performed less well than the competition on the go for GPS and most other use cases except for camera (though in fairness, it essentially tied with the Realme C11 when making phone calls — a quite impressive achievement).
Autonomy for on the go use cases (full charge)
Calibrated
Samsung Galaxy M51
Best: Samsung Galaxy M51 (100)
For this series of tests, the smartphone returns to the Faraday cage and our robots repeatedly perform actions linked to specific sets of activities (use cases) such as gaming, streaming, etc. Starting from an 80% charge, all devices are tested until they have expended at least 5% of their battery power.
The Redmi 9's results in our calibrated use case tests were mixed. By itself, it had a better data and streaming performance when using Wi-Fi than when using a cellular network, but that said, it came in behind both rivals when streaming video by either means. However, it put in a good performance for video playback.
Autonomy for calibrated use cases (full charge)
Charging (51)
The DXOMARK Battery charging score is composed of two sub-scores, charging speed and quick power boost. Charging speed tests assess the reliability of the battery power gauge; measure how long it takes to charge a battery from 0% to 80% capacity and from 80% to 100%; and measure how long and how much power the battery takes to go from an indicated 100% to an actual full charge. With the phone at different charge levels (20%, 40%, 60%, 80%), quick power boost tests measure the amount of charge the battery receives after being plugged in for 5 minutes. 
Full charge
Black Shark 5 Pro
Best: Black Shark 5 Pro (121)
Power consumption and battery level during full charge
It takes the Xiaomi Redmi 9 more than three hours to go from empty to a completely full charge, and just a little less than two hours to go from 0% to 80% when charging; these times put it pretty much on par with the Realme C11, with both devices and their 10W chargers trailing the Vivo Y20s by more than a half-hour.
Quick boost
Realme GT Neo 3
Best: Realme GT Neo 3 (111)
By plugging in the Redmi 9 for 5 minutes, users will be able to gain around 1 hour 20 minutes of autonomy no matter the stage of the battery — a result that definitely makes us regret that the in-box charger delivers only 10W instead of 18W. Again, though, its results are very comparable to those for the Realme C11.
Xiaomi Redmi 9
Realme C11
Vivo Y20s
Autonomy boost (hh:mm)
20%
1:16
1:24
2:45
40%
1:17
1:24
2:36
60%
1:21
1:24
2:32
80%
1:18
1:22
1:45
Percentage boost
20%
3.6 %
3.6 %
5.5 %
40%
3.7 %
3.6 %
5.2 %
60%
3.9 %
3.6 %
5.1 %
80%
3.7 %
3.5 %
3.5 %
Energy consumed
20%
963 mWh
990 mWh
1508 mWh
40%
976 mWh
994 mWh
1425 mWh
60%
1027 mWh
999 mWh
1387 mWh
80%
988 mWh
971 mWh
962 mWh
Efficiency (55)
The DXOMARK power efficiency score combines the data obtained during robot-based typical usage scenario testing, outdoor mobility testing, charging evaluation, and power measurements, and then takes into consideration the device's battery capacity.
Charge up
Nubia RedMagic 7 Pro
Best: Nubia RedMagic 7 Pro (105)
Coming in at 82.6%, the Redmi 9's charger efficiency was the weakest in the pack, but its full-charge efficiency was above that of its competitors in this comparison. Even so, when unplugged, the Redmi 9 consumes about twice more residual power than its rivals.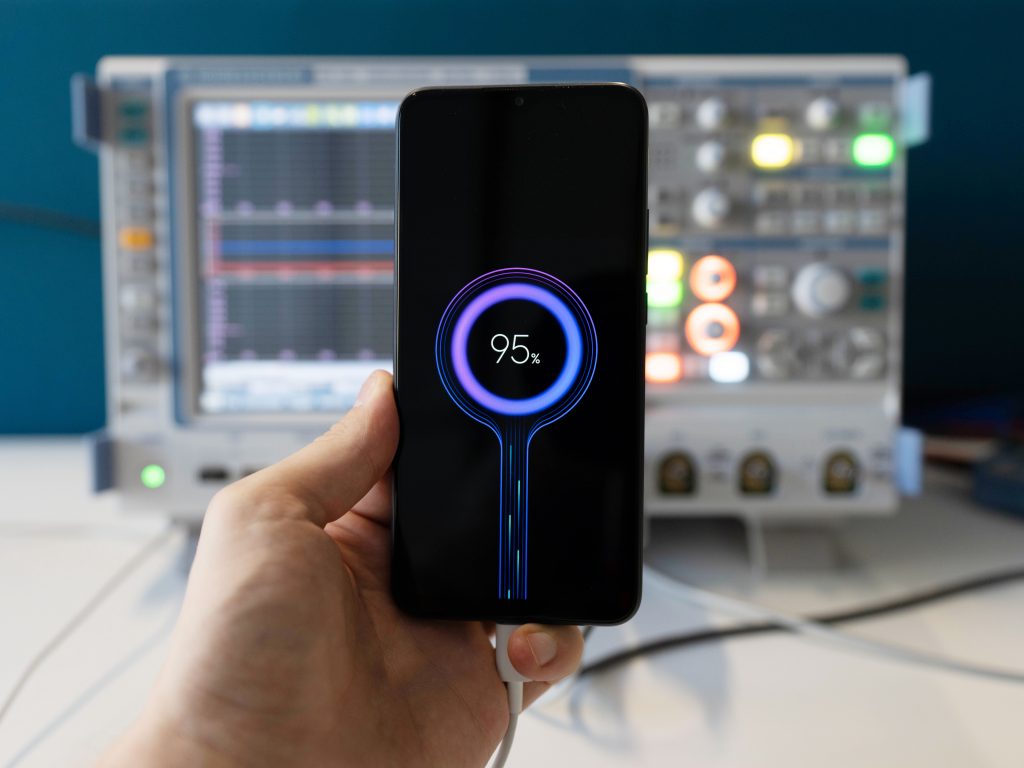 The Xiaomi Redmi 9 goes from empty to a full charge in three hours.
Discharge
Apple iPhone 13 Pro
Best: Apple iPhone 13 Pro (121)
In terms of consumption per use case, the Redmi 9's is very high when streaming video.
Conclusion
The Xiaomi Redmi 9 comes with a 5020 mAh battery, which is a slightly heavier-hitter for a smartphone in the Essential segment. Despite its battery's large capacity, however, our tests found the Redmi lagging behind its rivals in autonomy; further, its small charger hobbled its performance in both charging and efficiency.
In the Press