Released in March 2021, the Vivo Y72 5G is in our Advanced ($200-$399) segment, and comes with a multi-cam setup featuring a 64 MP main camera, among other interesting specs. Let's take a look at its results in our array of Battery protocol tests.
Key specifications:
Battery capacity: 5000 mAh
18W charger included
6.58-inch, 1080 x 2408, 90 Hz IPS LCD display
Mediatek Dimensity 700 5G (7 nm) chipset
Tested RAM / storage combination: 8 GB + 128 GB
About DXOMARK Battery tests: For scoring and analysis in our smartphone battery reviews, DXOMARK engineers perform a variety of objective tests over a week-long period both indoors and outdoors. This article highlights the most important results of our testing. (See our introductory and how we test articles for more details about our smartphone Battery protocol.)
Test summary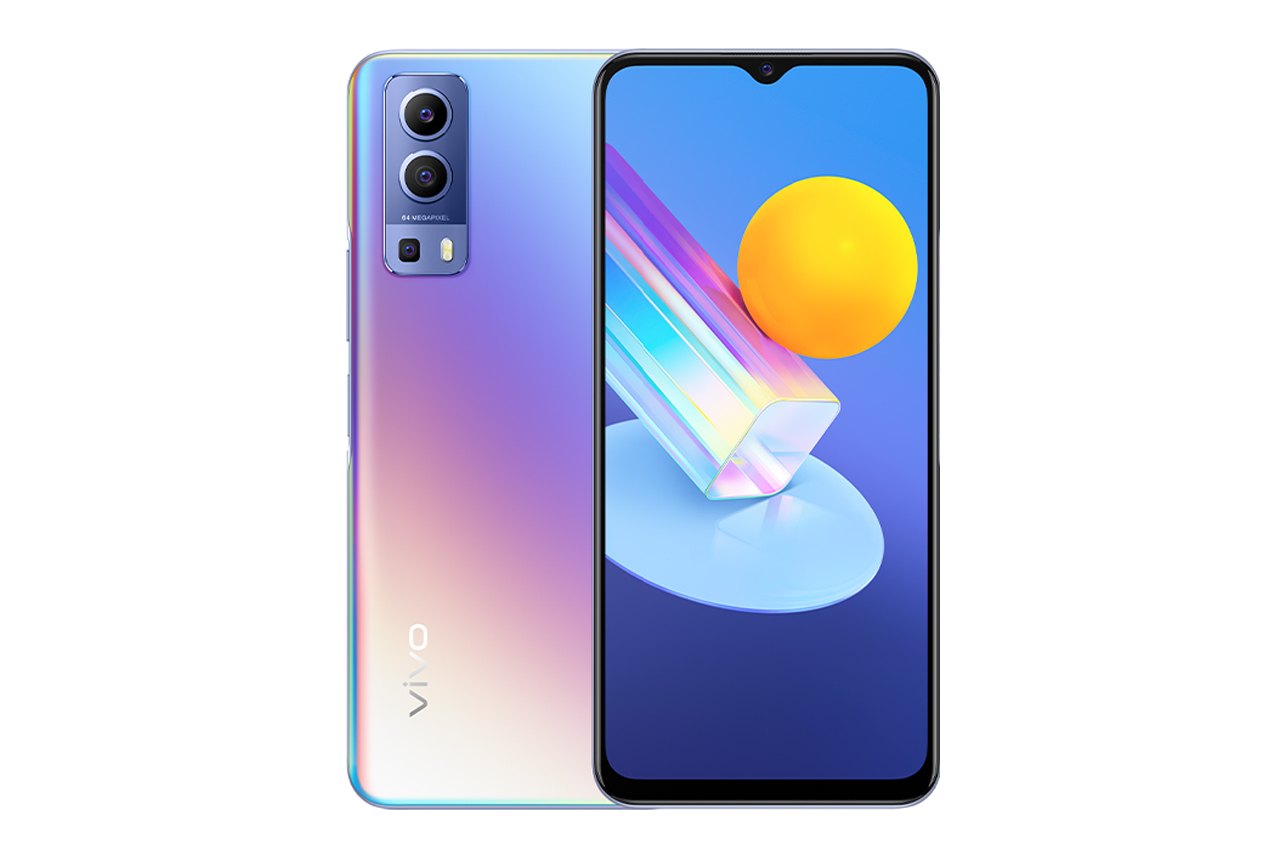 Vivo Y72 5G
89
battery
Position in Global Ranking
#3
3. Apple iPhone 13 Pro Max
89
9. Vivo X60 Pro 5G (Snapdragon)
86
15. Xiaomi Redmi Note 10 Pro
84
20. Apple iPhone 12 Pro Max
78
20. Xiaomi Redmi Note 10 5G
78
33. Motorola Moto G9 Power
70
33. Samsung Galaxy S21 Ultra 5G (Snapdragon)
70
36. Samsung Galaxy S21 5G (Snapdragon)
69
39. Samsung Galaxy A52 5G
67
44. Samsung Galaxy S21 5G (Exynos)
63
52. Samsung Galaxy S21 Ultra 5G (Exynos)
57
Position in Advanced Ranking
#1
5. Xiaomi Redmi Note 10 Pro
84
7. Xiaomi Redmi Note 10 5G
78
11. Motorola Moto G9 Power
70
Pros
Extremely robust autonomy, lasting 3.5 days with moderate use (best result to date)
Excellent performance with factory default settings (stationary and on the go)
Excellent power management at night
Cons
Average charging performance both in its segment and in the overall database
When the device indicates 20% power remaining, it really has only 16% left
The Vivo Y72 5G moves into first place on our Battery protocol scoreboard, thanks largely to its outstanding performance in our stationary testing, where it comes out significantly ahead of both its rivals in this review.
The table below shows the battery capacity, charger, display type and resolution, and processor specifications for the Vivo Y72 5G and two of its rivals in the Advanced segment, the Xiaomi Redmi Note 10 5G and the Oppo A74 5G.
| | | | |
| --- | --- | --- | --- |
| |  Vivo Y72 5G | Xiaomi Redmi Note 10 5G | Oppo A74 5G |
| Battery (mAh) | 5000 | 5000 | 5000 |
| Charger | 18W | 18W | 18W |
| Display type | LCD | LCD | LCD |
| Resolution | 1080 x 2408 | 1080 x 2400 | 1080 x 2400 |
| Processor | Mediatek Dimensity 700 5G | Mediatek Dimensity 700 5G | Qualcomm Snapdragon 480 5G |
Autonomy (91)
How long a battery charge lasts depends not only on battery capacity, but also other aspects of the phone's hardware and software. The DXOMARK Battery autonomy score is composed of three performance sub-scores: (1) Stationary, (2) On the go, and (3) Calibrated use cases. Each sub-score comprises the results of a comprehensive range of tests for measuring autonomy in all kinds of real-life scenarios.
121h
Light
Active: 2h30/day
85h
Moderate
Active: 4h/day
54h
Intense
Active: 7h/day
The Vivo Y72 5G produced excellent results for a device with a battery capacity of 5000 mAh. Far ahead of its rivals, the device put in a great performance in our stationary tests, even surpassing some devices with bigger batteries, such as the Samsung Galaxy M51 (7000 mAh).
On the downside, the battery indicator is not extremely accurate. When it shows 20%, it actually has only 16% of battery power left.
Stationary
A robot housed in a Faraday cage performs a set of touch-based user actions during what we call our "typical usage scenario" (TUS) — making calls, video streaming, etc. — 4 hours of active use over the course of a 16-hour period, plus 8 hours of "sleep." The robot repeats this set of actions every day until the device runs out of power. 
The Vivo Y72 5G achieved the best result in our database so far in our TUS tests, lasting 87 hours 40 minutes. The comparison devices in this review just barely made it (or struggled to make it) past 72 hours.
The Y72 5G manages power consumption extremely well both during the day and at night; in the latter case, the Vivo loses only 1%.
Typical Usage Scenario discharge curves
On the go
Samsung Galaxy M51
Best: Samsung Galaxy M51 (96)
Using a smartphone on the go takes a toll on autonomy because of extra "hidden" demands, such as the continuous signaling associated with cellphone network selection, for example. DXOMARK Battery experts take the phone outside and perform a precisely defined set of activities while following the same three-hour travel itinerary for each device.
On the go, the Vivo Y72 5G's test results for social apps, navigation, and camera are among the best we've seen thus far, but its performance for 3G calling is worse than both the Xiaomi Redmi Note 10 5G's and the Oppo A74 5G's.
Estimated autonomy for on the go use cases (full charge)
Calibrated
Samsung Galaxy M51
Best: Samsung Galaxy M51 (100)
For this series of tests, the smartphone returns to the Faraday cage and our robots repeatedly perform actions linked to one specific use case (such as gaming, video streaming, etc.) at a time. Starting from an 80% charge, all devices are tested until they have expended at least 5% of their battery power.
When calibrated to the same screen brightness and speaker level, the Vivo still bests its competitors in this category, but by a smaller margin. It puts in an average performance within its segment in most use cases except for gaming, where it's among the top devices. The Vivo does better than the Xiaomi in all use cases, and is ahead of the Oppo for music streaming and video playback.
Estimated autonomy for calibrated use cases (full charge)
Charging (68)
The DXOMARK Battery charging score is composed of two sub-scores, Full charge and Quick boost. Full charge tests assess the reliability of the battery power gauge; measure how long it takes to charge a battery from 0% to 80% capacity and from 80% to 100%; and measure how long and how much power the battery takes to go from an indicated 100% to an actual full charge. With the phone at different charge levels (20%, 40%, 60%, 80%), Quick boost tests measure the amount of charge the battery receives after being plugged in for 5 minutes. 
The Vivo Y72 5G put in an average performance for charging in its segment, as did its rivals.
Power consumption and battery level during full charge
Full charge
Nubia RedMagic 6 Pro
Best: Nubia RedMagic 6 Pro (117)
It took the Vivo device 2 hours 15 minutes to reach a full charge, which is just slightly better than both the Xiaomi device (2 hours 29 minutes) and the Oppo device (2 hours 24 minutes). All three devices take about 1 hour 20 minutes to go from 0 to an 80% charge.
Quick boost
Xiaomi 11T Pro
Best: Xiaomi 11T Pro (109)
Users can expect to gain an average of 3 hours 20 minutes when charging up the Vivo Y72 5G for 5 minutes. While it's just an average performance across our entire database, it's better than either the Xiaomi Redmi Note 10 5G or the Oppo A74 5G, both of which provide an average of 2 hours 30 minutes. Given that all three devices have the same size battery and charger, these results show that the Vivo not only manages to squeeze a bit more power into its battery during a 5-minute charge than its rivals, but also that it has been tuned to get the most mileage out of each milliwatt-hour in its battery.
Vivo Y72 5G
Xiaomi Redmi Note 10 5G
Oppo A74 5G
Autonomy boost (hh:mm)
20%
3:19
2:30
2:31
40%
3:21
2:34
2:17
60%
3:21
2:37
2:22
80%
2:33
2:37
2:11
Percentage boost
20%
5.5 %
5.1 %
5 %
40%
5.6 %
5.2 %
4.6 %
60%
5.6 %
5.3 %
4.7 %
80%
4.3 %
5.3 %
4.4 %
Energy consumed
20%
1525 mWh
1344 mWh
1345 mWh
40%
1537 mWh
1383 mWh
1224 mWh
60%
1537 mWh
1410 mWh
1265 mWh
80%
1169 mWh
1409 mWh
1166 mWh
Efficiency (89)
Our Efficiency score comprises two sub-scores, Charge up and Discharge. Charge up is the efficiency of a full charge (how much energy is drained from the wall outlet vs the energy capacity of the battery, as well as the efficiency of the charger and its residual consumption). Discharge is how much current the smartphone drains from the battery when in use (the ratio of battery capacity to autonomy). Better autonomy with a smaller battery means better efficiency.
The Vivo Y72 5G beats some other devices with larger battery sizes and comes in ahead of both the Xiaomi and Oppo devices (76 and 80 points, respectively).
Charge up
Oppo Reno6 Pro 5G
Best: Oppo Reno6 Pro 5G (84)
The Vivo device's charging process is not very efficient, and at 348 mW, its residual power drain with the device plugged in is above average. Its rivals do better, with the Redmi Note 10 5G expending 276 mW and the A74 5G expending only 210 mW.
Discharge
Apple iPhone 13 Pro
Best: Apple iPhone 13 Pro (121)
The Vivo Y72 5G owes its high overall Efficiency score to its impressive performance for discharge, which is indicative of its good power management and design.
Conclusion
While the Vivo Y72 5G is definitely not the quickest phone for charging in our database, showing only an average performance in its segment for this category, it is a very well-balanced device whose performance has earned it the top score to date. Its 3.5 days of autonomy with moderate use (4 hours/day) and more than two full days of intense use (7 hours/day) will doubtless reassure users who are most anxious about battery life, as forgetting one's charger for a weekend will not be an issue.