The Vivo Y72 5G is one of the more affordable models in the Vivo smartphone lineup and priced to be included in our Advanced segment ($200 to $399). The phone features a 6.58-inch IPS display with FHD+ resolution and is powered by an MTK Dimensity 700 chipset and 8 GB of RAM; 128 GB of internal memory and a large 5000 mAh battery are on board as well.
The rear camera combines a primary module with a 64 MP sensor with an 8 MP ultra-wide and a 2 MP macro camera. Let's see how this setup does in the DXOMARK Camera test.
Key camera specifications:
Primary: 64 MP sensor, f/1.79-aperture lens, AF
Ultra-wide: 8 MP sensor, f/2.2-aperture lens
Macro: 2 MP sensor, f/2.4-aperture lens
LED flash
Video: 2160p/30 fps, 1080p/30 fps
About DXOMARK Camera tests: For scoring and analysis in our smartphone camera reviews, DXOMARK engineers capture and evaluate over 3000 test images and more than 2.5 hours of video both in controlled lab environments and in natural indoor and outdoor scenes, using the camera's default settings. This article is designed to highlight the most important results of our testing. For more information about the DXOMARK Camera test protocol, click here. More details on how we score smartphone cameras are available here.
Test summary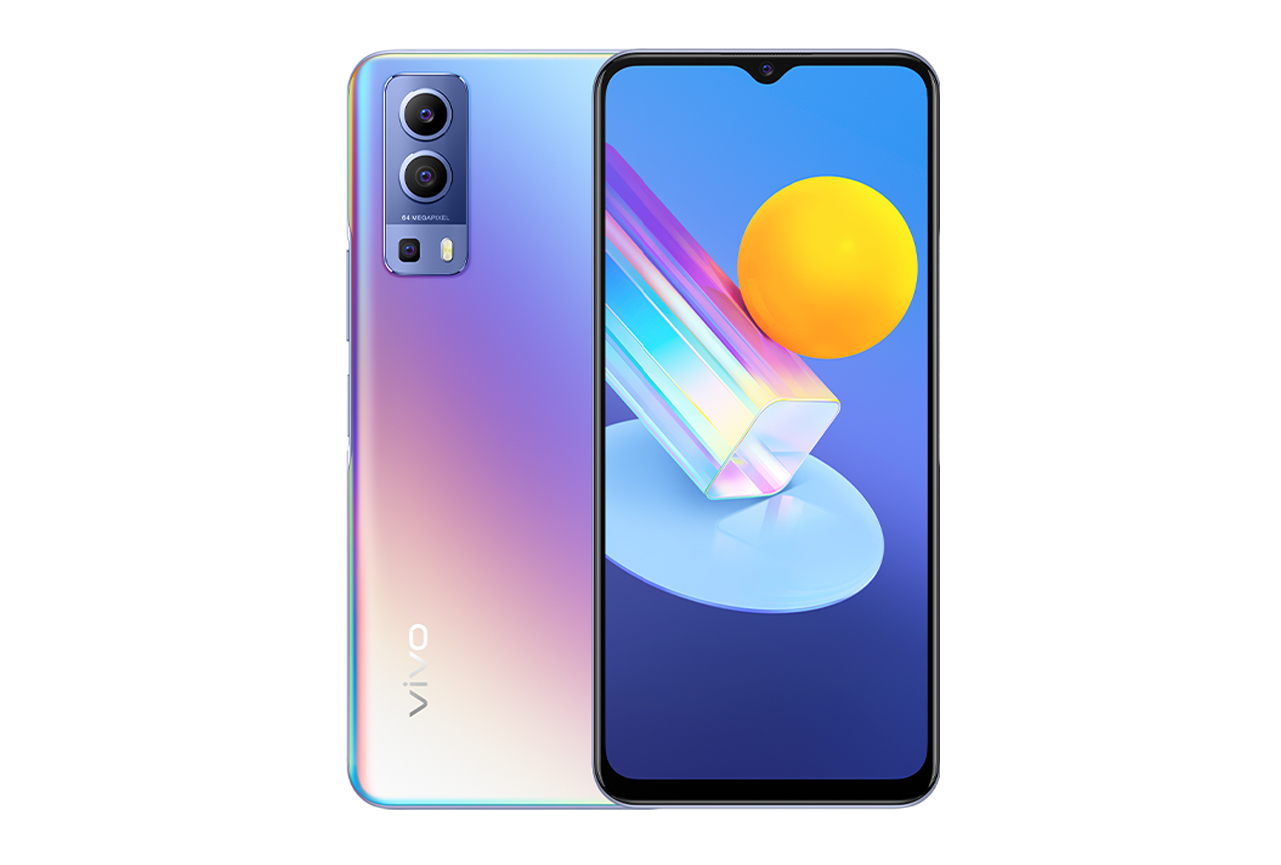 Vivo Y72 5G
94
camera
Pros
Good photo target exposure and low noise in indoor conditions
Generally fast and accurate photo autofocus
Nice color rendering and white balance in outdoor and indoor videos
Low noise in bright-light videos
Cons
Inaccurate color rendering and skin tones
Lack of detail on primary camera and at all tele settings
Strong underexposure and chroma noise in night shots with flash off
Slow and unstable video autofocus
Shadow clipping, underexposure, and noise in low-light videos
A DXOMARK Camera overall score of 94 puts the Vivo Y72 5G in the bottom half of the Advanced segment, and the Photo score of 101 also means it probably should not be your first option for still image capture.
Photo image quality overall is not up there with the best competitors in the same price bracket. On the bright side, the autofocus tends to be accurate and exposure is good under typical indoor conditions. Noise is well under control indoors, too. However, exposure is pretty inconsistent between shots in bright light, color rendering can be inaccurate, and detail rendering is generally low.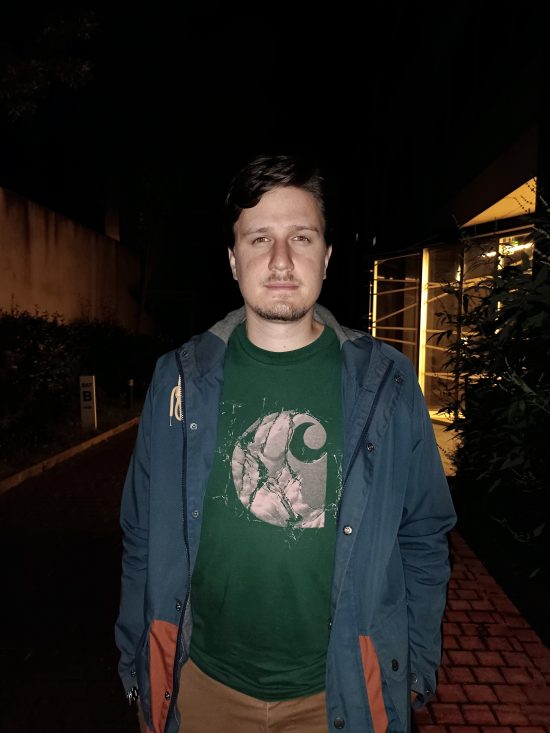 Night (flash-auto mode): Strongly underexposed
background
, inaccurate skin tones, loss of detail, visible noise, red eyes
The Vivo comes with a dedicated ultra-wide camera but no tele, so all tele-zooming is done digitally on the primary cam. Overall it's best to stick to the primary module, though. Shots taken with the ultra-wide camera lack detail and suffer from fairly intrusive anamorphosis (perspective distortion close to the edge of the frame). When zooming into the distance using digital zoom on the primary camera, a strong loss of detail becomes noticeable.
With a Video score of 84, the Vivo Y72 5G isn't among the best in the moving images category either. Video white balance and color rendering are accurate in most recording conditions. Noise is well controlled in bright light but becomes quite intrusive in low light. The Vivo's video clips also lack detail, and the autofocus is slow and often displays focus instabilities when recording video. The Y72 5G comes with optical image stabilization, but videos still show some residual motion. Sharpness differences between frames and a frame shift effect are visible, too.
The video autofocus can be slow to react and shows instabilities.