Appearing in April 2021, the Wiko Power U20 is a budget-friendly addition to our Essential (under $200) segment of smartphones. It comes with a large 6.8-inch HD+ display and a 13 MP rear camera (accompanied by a 2 MP depth sensor and an AI module). Our engineers put the Wiko Power U20 through our comprehensive Battery tests; what follows are its most important results.
Key specifications:
Battery capacity: 6000 mAh
10W charger included
6.8-inch, 720 x 1640, 60 Hz IPS LCD display
Mediatek Helio G35 (12 nm) chipset
Tested ROM / RAM combination: 3 GB + 32 GB
About DXOMARK Battery tests: For scoring and analysis in our smartphone battery reviews, DXOMARK engineers perform a variety of objective tests over a week-long period both indoors and outdoors. This article highlights the most important results of our testing. (See our introductory and how we test articles for more details about our smartphone Battery protocol.)
Test summary
Scoring
Sub-scores and attributes included in the calculations of the global score.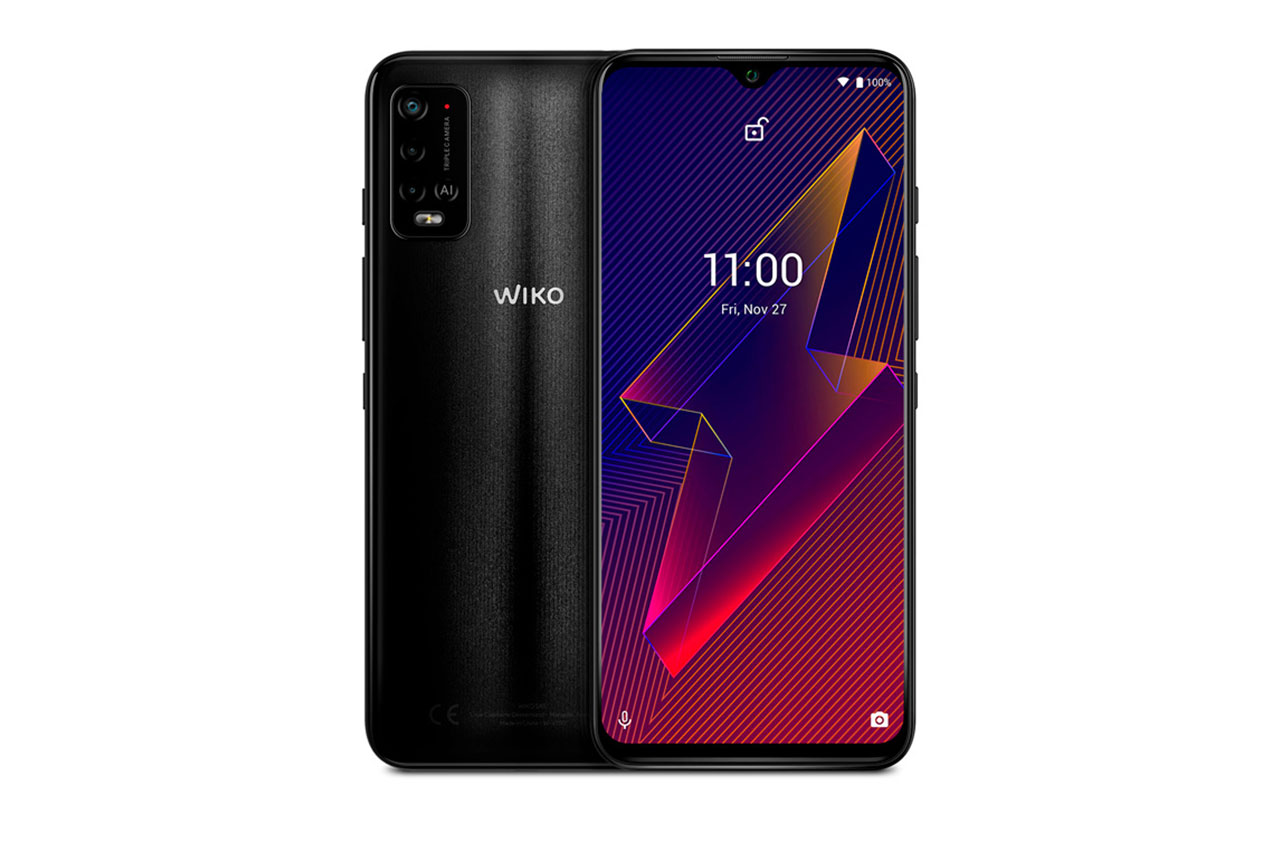 Wiko Power U20
110
battery
Key performances
These key points are derived from the lab measurements during testing and do not figure into the overall score. The lab measurements, however, are used for the overall score.
Please be aware that beyond this point, we have not modified the initial test results. While data and products remain fully comparable, you might encounter mentions and references to the previous scores.
Position in Global Ranking
82
nd
6. Samsung Galaxy S23 Ultra (Snapdragon)
142
12. Apple iPhone 13 Pro Max
136
20. Samsung Galaxy S23 Plus (Snapdragon)
134
20. Xiaomi Redmi Note 11 Pro 5G
134
23. Apple iPhone 14 Pro Max
133
23. Vivo X60 Pro 5G (Snapdragon)
133
23. Xiaomi Redmi Note 11S 5G
133
28. Xiaomi Redmi Note 10S
132
33. Oppo Reno6 Pro 5G (Snapdragon)
130
34. Samsung Galaxy A34 5G
129
34. Samsung Galaxy A23 5G
129
34. Xiaomi Redmi Note 10 Pro
129
48. Samsung Galaxy A13 5G
125
52. Apple iPhone 12 Pro Max
121
54. Xiaomi Redmi Note 10 5G
120
73. Samsung Galaxy A54 5G
113
79. Motorola Moto G9 Power
111
79. Samsung Galaxy S21 Ultra 5G (Snapdragon)
111
83. Samsung Galaxy S23 (Snapdragon)
109
85. Samsung Galaxy S21 5G (Snapdragon)
108
88. Samsung Galaxy A52 5G
106
92. Samsung Galaxy S22 Ultra (Snapdragon)
103
97. Samsung Galaxy S21 5G (Exynos)
100
102. Apple iPhone 13 mini
99
102. Samsung Galaxy Z Fold4
99
102. Vivo X80 Pro (Snapdragon)
99
107. Motorola Edge 30 Pro
98
107. Samsung Galaxy S22 Ultra (Exynos)
98
111. Samsung Galaxy A33 5G
96
113. Samsung Galaxy Z Flip4
95
113. Samsung Galaxy S22+ (Exynos)
95
113. Samsung Galaxy A53 5G
95
118. Apple iPhone 12 mini
93
118. Samsung Galaxy S21 Ultra 5G (Exynos)
93
121. Samsung Galaxy Z Fold3 5G
92
122. Samsung Galaxy S22 (Snapdragon)
90
125. Apple iPhone SE (2022)
84
126. Samsung Galaxy S21 FE 5G (Snapdragon)
82
130. Samsung Galaxy S22 (Exynos)
75
Position in Essential Ranking
6
th
Pros
Nearly three days of moderate use (and 104 hours of light use)
Impressive night discharge management (only 0.33% lost per night on average)
Excellent On the go performance
Cons
Battery linearity is not linear at all: 50% on the gauge is actually only 30%, affecting the user experience
Charging time is the longest we've seen so far (well over 4 hours)
The Wiko Power U20 racks up an overall Battery score of 70, which puts it in the bottom half of our database, but it has a better score than its two rivals, the Redmi 9 (54) and the Realme C11 (61). With the exception of battery linearity, the Wiko does well in autonomy, but its main drawback is that it comes with a small 10W charger and micro-USB cable for its big 6000 mAh battery, which is somewhat akin to trying to fill a bathtub using a teaspoon — it works, but it takes a long time.
The table below shows the battery capacity, charger, display type and resolution, and processor specifications for three devices in our Essential segment, the Wiko Power U20, the Xiaomi Redmi 9 and the Realme C11:
| | | | |
| --- | --- | --- | --- |
| | Wiko Power U20 | Xiaomi Redmi 9 | Realme C11 |
| Battery (mAh) | 6000 | 5020 | 5000 |
| Charger (W) | 10W | 10W | 10W |
| Display type | IPS LCD | IPS LCD | IPS LCD |
| Resolution | 720 x 1640 | 1080 x 2340 | 720 x 1600 |
| Processor | Mediatek Helio G35 (12 nm) | Mediatek Helio G80 (12 nm) | Mediatek Helio G35 (12 nm) |
Autonomy (83)
How long a battery charge lasts depends not only on battery capacity, but also other aspects of the phone's hardware and software. The DXOMARK Battery autonomy score is composed of three performance sub-scores: (1) Stationary, (2) On the go, and (3) Calibrated use cases. Each sub-score comprises the results of a comprehensive range of tests for measuring autonomy in all kinds of real-life scenarios.
104h
Light Usage
Active: 2h30/day
71h
Moderate Usage
Active: 4h/day
44h
Intense Usage
Active: 7h/day
Thanks to its strong performance in our Typical Usage Scenario and its impressive performance in our On the go and Calibrated categories, the Wiko Power U20 lands in third place in our overall autonomy ranking to date, far ahead of its competitors in this review (and ahead of many other devices in our database).
Stationary
Vivo Y72 5G
Best: Vivo Y72 5G (104)
A robot housed in a Faraday cage performs a set of touch-based user actions during what we call our "typical usage scenario" (TUS) — making calls, video streaming, etc. — 4 hours of active use over the course of a 16-hour period, plus 8 hours of "sleep." The robot repeats this set of actions every day until the device runs out of power. 
The Wiko Power U20 put in an excellent performance in our TUS tests so far, landing in third place with a duration time of 72 hours. That's 20 more hours than the Redmi 9 and 10 hours more than the Realme C11.
Typical Usage Scenario discharge curves
On the go
Samsung Galaxy M51
Best: Samsung Galaxy M51 (96)
Using a smartphone on the go takes a toll on autonomy because of extra "hidden" demands, such as the continuous signaling associated with cellphone network selection, for example. DXOMARK Battery experts take the phone outside and perform a precisely defined set of activities while following the same three-hour travel itinerary for each device.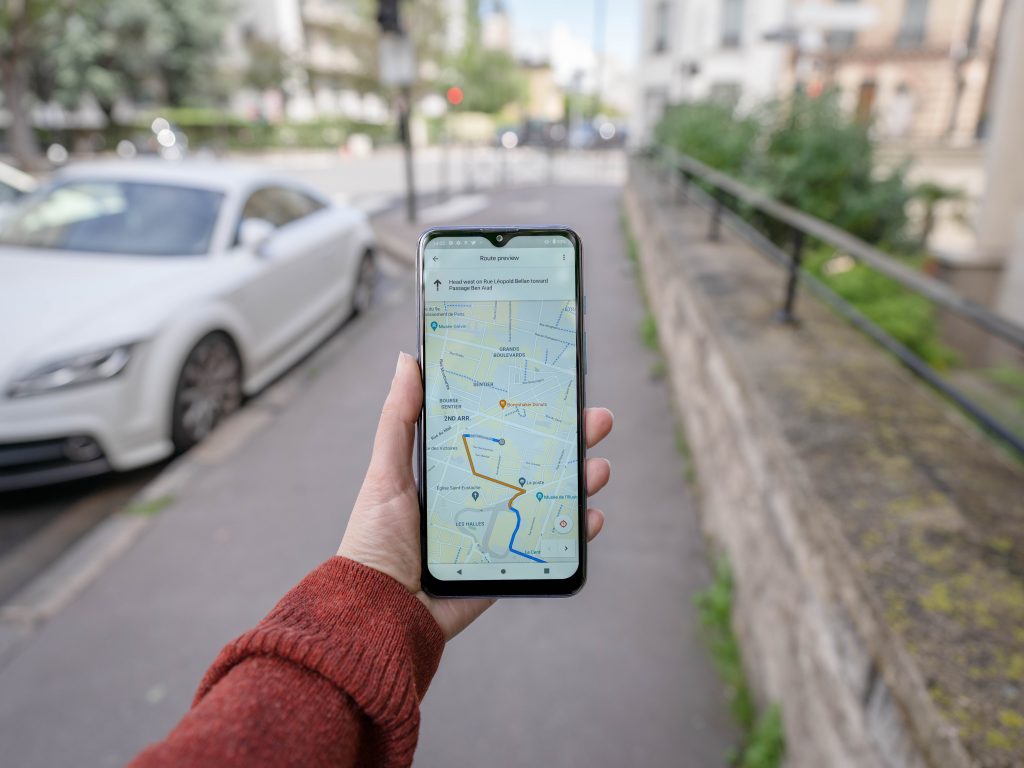 Using the Wiko Power U20 with GPS navigation
Landing in top 5 in our battery database thus far, the Wiko tops both its rivals in every use case, though the Realme is right on its heels for 3G calling.
Autonomy for on the go use cases (full charge)
Calibrated
Samsung Galaxy M51
Best: Samsung Galaxy M51 (100)
For this series of tests, the smartphone returns to the Faraday cage and our robots repeatedly perform actions linked to one specific use case (such as gaming, video streaming, etc.) at a time. Starting from an 80% charge, all devices are tested until they have expended at least 5% of their battery power.
In our calibrated use case testing back in the lab, the Wiko shows strong autonomy overall, again placing among the top 5. It does better than its competitors except in 3G calling (and is only slightly behind the Realme C11 for music streaming and the Redmi 9 for video playback).
Autonomy for calibrated use cases (full charge)
Linearity
The Wiko device's stellar autonomy performance is dampened a bit by its last-place battery linearity, meaning that when its gauge shows 50%, it actually means it has only 30% power left. Per our tests, out of a total linearity test time of 11 hours 52 minutes:
100 to 50% displayed by the UI corresponds to 70% of the real battery capacity (8 hours 43 minutes).
50 to 0% displayed by the UI corresponds to 30% of the real battery capacity (3 hours 09 minutes).
Charging (50)
The DXOMARK Battery charging score is composed of two sub-scores, Full charge and Quick boost. Full charge tests assess the reliability of the battery power gauge; measure how long it takes to charge a battery from 0% to 80% capacity and from 80% to 100%; and measure how long and how much power the battery takes to go from an indicated 100% to an actual full charge. With the phone at different charge levels (20%, 40%, 60%, 80%), Quick boost tests measure the amount of charge the battery receives after being plugged in for 5 minutes. 
Charging was by far the Wiko Power U20's weakest attribute, with its tiny 10W charger unable to lift the device and its big battery off the bottom of our database. That said, when taking into account their smaller battery capacities, the Wiko's rivals and their 10W chargers don't do all that much better.
Power consumption and battery level during full charge
Full charge
Black Shark 5 Pro
Best: Black Shark 5 Pro (121)
While all three devices take are hobbled by their small chargers, again it is the Wiko Power U20 (with its bigger battery) that takes the longest time to charge — a full 4 hours 22 minutes to go from completely empty to completely full. By contrast, both the Redmi and Realme devices take just a little under 3 hours.
Quick boost
Realme GT Neo 3
Best: Realme GT Neo 3 (111)
Neither the Wiko nor the other two devices do well here, and all three show essentially the same results: about an hour and 20 minutes of additional autonomy after charging for five minutes (the worst results for this category across our database thus far; by contrast, the current best in our database with a score of 95, the Oppo Find X3 Neo, provides an average of nearly 7 hours of additional autonomy).
Wiko Power U20
Xiaomi Redmi 9
Realme C11
Autonomy boost (hh:mm)
20%
1:23
1:16
1:24
40%
1:25
1:17
1:24
60%
1:24
1:21
1:24
80%
1:19
1:18
1:22
Percentage boost
20%
2.8 %
3.6 %
3.6 %
40%
2.9 %
3.7 %
3.6 %
60%
2.8 %
3.9 %
3.6 %
80%
2.6 %
3.7 %
3.5 %
Energy consumed
20%
1029 mWh
963 mWh
990 mWh
40%
1045 mWh
976 mWh
994 mWh
60%
1033 mWh
1027 mWh
999 mWh
80%
971 mWh
988 mWh
971 mWh
Efficiency (60)
Our Efficiency score comprises two sub-scores, Charge up and Discharge. Charge up is the efficiency of a full charge (how much energy is drained from the wall outlet vs the energy capacity of the battery, as well as the efficiency of the charger and its residual consumption). Discharge is how much current the smartphone drains from the battery when in use (the ratio of battery capacity over autonomy). Better autonomy with a smaller battery means better efficiency.
The Wiko Power U20's score for this attribute suffered greatly because of its Charge up score; by comparison, the Redmi 9 and Realme C11 do a better job here, with scores of 61 and 59, respectively (but all three are still far off the pace, as our highest score to date for this category is 101).
Charge up
Nubia RedMagic 7 Pro
Best: Nubia RedMagic 7 Pro (105)
The Wiko charger's peak efficiency is a poor 80.4%, which puts it in last place for charging and adapter efficiency.
Discharge
Apple iPhone 13 Pro
Best: Apple iPhone 13 Pro (121)
With such a big battery, it's fair to say that the Wiko could have done better with better-optimized software. It shows particularly  impressive results for current discharge at night — a loss of only 0.33%, the best we've seen so far, versus 3% for the Redmi and 2.33% for the Realme. However, its power consumption for 3G calling and video playback is excessive. Nevertheless, although its two rivals show better discharge for 3G and video, the Wiko device does much better than the Redmi 9 (58) and a little better than Realme C11 (71) in this category overall.
Conclusion
If you're looking for a budget smartphone that can provide almost three full days of autonomy and shows strong performance in almost every use case, and you don't care about the charging time (and that the last 50% showing on your phone gauge is really ~30%), the Wiko Power U20 may be right for you.