The Xiaomi 11T Pro offers many of the brand's Ultra-Premium Mi 11 line's features and specs, albeit at a slightly lower price point which puts it into the Premium segment. The device is powered by Qualcomm's high-end chipset Snapdragon 888 and comes with a 6.67-inch AMOLED display, a main camera with ultra-wide and macro lenses, as well as up to 12GB and 256GB RAM of built-in storage.
The front camera is integrated into the display and captures 16MP images through an f/2.45-aperture lens. In video mode, you can record selfie clips at 1080p FullHD resolution with a frame rate of up to 60 fps.
Let's what these specs mean in real life and how the Xiaomi 11T Pro stacks up against the competition in the DXOMARK Selfie test.
Key front camera specifications:
16 MP sensor, f/2.45 aperture lens
1080p/60fps video (1080p/30 fps tested)
Qualcomm Snapdragon 888 chipset
About DXOMARK Selfie tests: For scoring and analysis in our smartphone front camera reviews, DXOMARK engineers capture and evaluate over 1500 test images and more than 2 hours of video both in controlled lab environments and in natural indoor and outdoor scenes, using the camera's default settings. This article is designed to highlight the most important results of our testing. For more information about the DXOMARK Selfie test protocol, click here.
Test summary
Scoring
Sub-scores and attributes included in the calculations of the global score.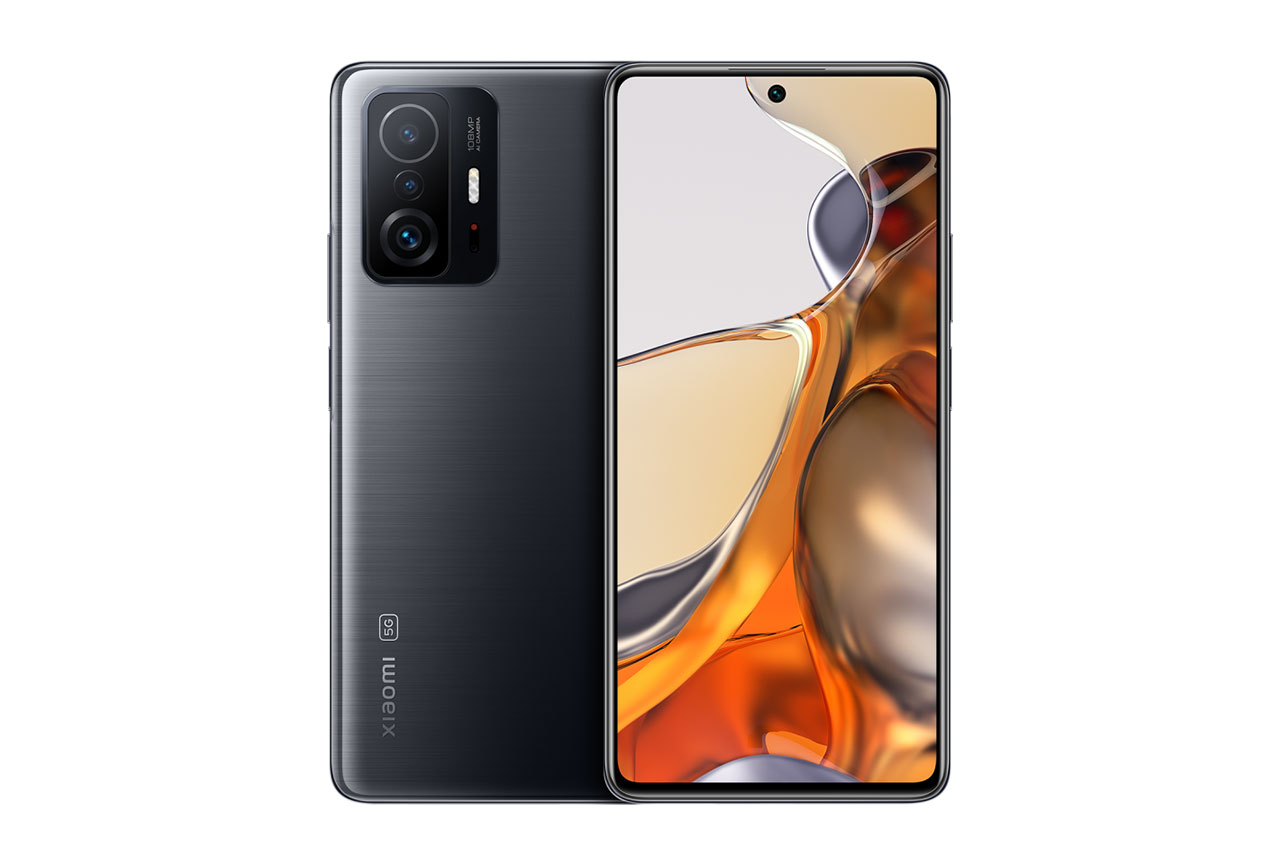 Xiaomi 11T Pro
121
selfie
Please be aware that beyond this point, we have not modified the initial test results. While data and products remain fully comparable, you might encounter mentions and references to the previous scores.
Position in Global Ranking
48
th
1. Apple iPhone 14 Pro Max
145
9. Samsung Galaxy S23 Ultra (Snapdragon)
141
14. Samsung Galaxy S20 Ultra 5G (Exynos)
137
16. Samsung Galaxy Note20 Ultra 5G (Exynos)
136
18. Samsung Galaxy S22 Ultra (Exynos)
135
18. Samsung Galaxy S21 Ultra 5G (Exynos)
135
18. Samsung Galaxy Note20 (Exynos)
135
21. Apple iPhone 13 Pro Max
134
21. Samsung Galaxy Note 10+ 5G (Exynos)
134
26. Samsung Galaxy S21 Ultra 5G (Snapdragon)
133
27. Apple iPhone 12 Pro Max
132
27. Samsung Galaxy S21 5G (Exynos)
132
33. Samsung Galaxy S10 5G (Exynos)
130
33. Samsung Galaxy Note20 Ultra 5G (Snapdragon)
130
35. Samsung Galaxy S10+ (Exynos)
129
37. Samsung Galaxy S21 FE 5G (Snapdragon)
127
45. Apple iPhone 11 Pro Max
122
45. Honor Magic4 Ultimate
122
49. Vivo X60 Pro 5G (Snapdragon)
119
58. Huawei Mate 30 Pro 5G
112
61. Samsung Galaxy Z Flip
111
62. Apple iPhone SE (2020)
110
72. Xiaomi Mi CC9 Pro Premium Edition
100
85. Samsung Galaxy Z Fold3 5G
83
Position in Premium Ranking
13
th
5. Samsung Galaxy S21 5G (Exynos)
132
8. Samsung Galaxy S21 FE 5G (Snapdragon)
127
14. Vivo X60 Pro 5G (Snapdragon)
119
20. Xiaomi Mi CC9 Pro Premium Edition
100
Pros
Good exposure (including with flash) and wide dynamic range
Accurate and stable white balance
Good video exposure in bright light and indoors
Video noise is well controlled
Cons
Occasionally unnatural skintone rendering
Luminance noise
Limited depth of field for group shots
Often unnatural color or skin tones in bright-light video
Loss of detail on faces in high-contrast videos
Ineffective video stabilization, especially in high-contrast scenes
With a score of 91, the Xiaomi 11T Pro achieves a mid-table position in our DXOMARK Selfie ranking for Premium segment devices. It's also an improvement over Xiaomi's own Mi 11, with a noticeably better performance in photo mode. The 11T Pro's score is higher for Video, too, but the difference is less pronounced than for still images.
When capturing photos the 11T Pro's front camera delivers middle-of-the-road results across pretty much all categories. Exposure tends to be accurate but can be a little unstable sometimes. Compared to devices like the predecessor 10T Pro or the Samsung Galaxy S21 5G, dynamic range is pretty wide, capturing better detail in the brightest and darkest areas of the frame. The auto white balance system is usually accurate and consistent, too, but our testers observed some color casts, that can result in slightly unnatural looking skin tones.
On subjects in the focal plane, detail is a touch lower than on some competitors and 11T Pro users should keep in mind that the camera's depth of field is quite narrow, which means there is a noticeable loss of detail on the background or people at the back of group shots. Image noise is slightly visible, even in bright light, and gets worse as light levels go down. Image artifacts we found include local texture instabilities and hue shift near saturation, for example, a blue sky turning cyan.
When recording video clips, the 11T Pro does comparatively well in terms of exposure and noise but loses some points in the stabilization category. Target exposure tends to be accurate when shooting in bright light or under indoor conditions, but our testers often observed color casts in daylight videos, sometimes on the subject's skin, resulting in slightly unnatural skin tones. Video noise is well under control in all light conditions, but there is a noticeable loss of detail on faces when recording in bright high-contrast conditions. Stabilization is an area for improvement. Residual camera motion is quite noticeable both when holding the camera stationary and while recording when moving. This is especially true for high-contrast scenes.
This 11T Pro video clip shows good target exposure but there is also a slight pink color cast on the skin and a lack of detail. Camera shake is quite noticeable.