Xiaomi's newest flagship phone, the Xiaomi Mi 10 Pro, breaks new technical ground in several areas, and achieves the highest DXOMARK Audio score of any phone we have tested. One major enhancement over Xiaomi's previous-generation Mi CC9 Pro Premium Edition that helps drive its score is a move from a single speaker to dual side-firing speakers.
We put the Xiaomi Mi 10 Pro through our rigorous DXOMARK Audio test suite to measure its performance both at recording sound using its built-in microphones and at playing audio back through its built-in speakers. In this review, we'll break down how it fared in a variety of tests and in several common use cases.
Please note: We tested the Mi 10 Pro using firmware that Xiaomi plans to provide to customers via an Over The Air (OTA) update by March 5th. As we always do in these cases, we will repeat the test with a commercial device when available to confirm that the audio quality is identical.
Audio specifications include:
Dual side-firing stereo audio speakers
About DXOMARK Audio tests: For scoring and analysis in our smartphone audio reviews, DXOMARK engineers perform a variety of objective tests and undertake more than 20 hours of perceptual evaluation under controlled lab conditions. This article highlights the most important results of our testing. Note that we evaluate both Playback and Recording using only the device's built-in hardware and default apps. (For more details about our Playback protocol, click here; for more details about our Recording protocol, click here.)
Test summary
76
audio
With an overall Audio score of 76, the Mi 10 Pro has edged into the top spot in our phone audio rankings, nudging out our prior leader, the multimedia-focused Huawei Mate 20 X, by a point. This is an impressive achievement for Xiaomi, as the previous generation of the Mi, the Mi CC9 Pro Premium Edition, had one of the lower Audio scores of the phones in our database. That low score was mostly due to its single-speaker design, so we're glad to see Xiaomi equip the Mi 10 Pro with a pair of side-firing speakers.
The phone's overall score is anchored by an impressive 77 in our Audio Playback tests. It achieves that due in part to category-leading sub-scores of 78 for Playback Timbre and 77 for Playback Spatial rendering. The high Timbre sub-score reflects the phone's excellent tonal reproduction throughout our tested tonal range. In particular, it beats out our other leading phones in accurate bass reproduction.
Excellent spatial reproduction is a particularly pleasant development, thanks in large measure to the addition of a second speaker to the Mi CC9 Pro Premium Edition's design. Lovers of music and movies alike will enjoy its impressive sound stage, which is both wide and provides good ability to localize musical instruments and other sound sources.
Other aspects of the Mi 10 Pro's sound reproduction are also very good, although not category-leading. Volume is solid, but maximum volume isn't as impressive as the top phones in that category. Volume steps are impressively natural, though. It reproduces sound very cleanly, with minimal artifacts—and in that area, the phone's score is marred only by the fact that it is easy to accidentally cover the speakers when gaming.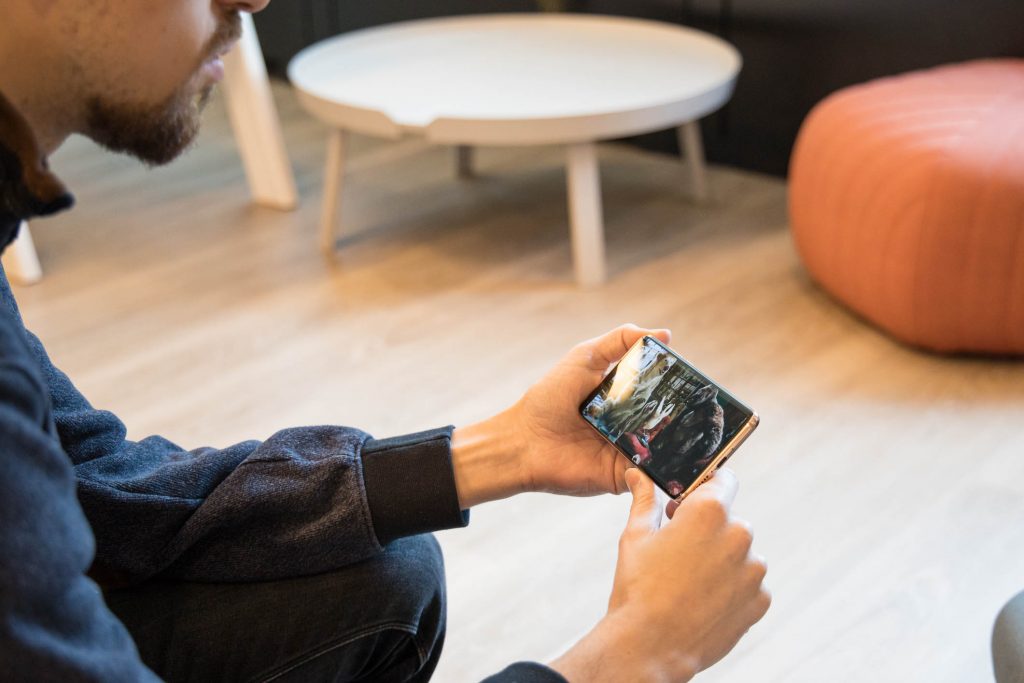 The Xiaomi Mi 10 Pro comes with dual side-firing speakers.
As with its Playback score, the Mi 10 Pro breaks some new ground with its Audio Recording performance. In particular, its 82 in Recording Timbre is the best of any phone we have tested, thanks to well-balanced recordings and excellent tonal fidelity. It also sets a new high watermark for spatial fidelity of audio recordings, largely attributable to its impressively wide sound stage. Recorded voices also sound very natural.
To the extent the phone has recording weak spots, Background sounds could be more accurately recorded, and with less noise. Recording Volume levels were also acceptable, but not as good as the best of the phones we've tested.
Sub-scores explained
The DXOMARK Audio overall score of 76 for the Xiaomi Mi 10 Pro is derived from its Playback and Recording scores and their respective sub-scores. In this section, we'll take a closer look at these audio quality sub-scores and explain what they mean for the user.
Playback
Timbre
Our Timbre tests measure how well a phone reproduces sound across the audible tonal range and takes into account bass, mid-range, treble, tonal balance, and volume dependency.
The Mi 10 Pro delivers excellent tonal reproduction, earning it the highest Timbre sub-score of any phone we have tested. This is true throughout the entire tonal range, although bass during gaming could use a little improvement. The only area in which it lagged slightly behind some other top phones was in movie playback.
Compared to two of our other top-scoring phones for Audio, the iPhone XS Max and the Huawei Mate 20 X, the Mi 10 Pro bests them handily in bass reproduction accuracy:
Music playback frequency response
Dynamics
Our Dynamics tests measure how well a device reproduces the energy level of a sound source.
Audio played back on the Mi 10 Pro features excellent sound dynamics. Sounds are particularly punchy—and thanks to low distortion, this is true even in the difficult case of playing games at high volume. (Punch could be a little better when gaming at low volume.) Overall, the phone's Dynamics sub-score of 72 puts it just below the highest-scoring phone in this category, the Huawei Mate 20 X at 75.
Spatial
The addition of a second speaker has made a world of difference here compared to the Mi CC9 Pro Premium Edition. The new phone's Spatial sub-score of 77 is the highest of any phone we have tested. The wideness of the sound stage is now a major strength for the phone, and localizability continues to be very good. The only quibbles we have with the phone's spatial performance is that balance and perceived distance of sound sources are a bit below other top-performing phones.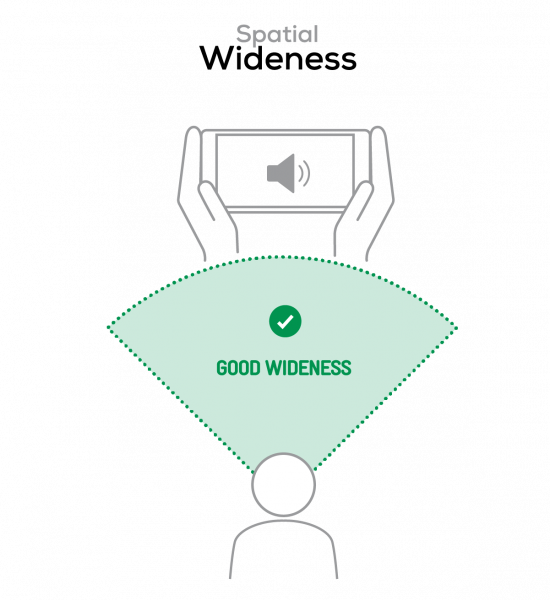 Excellent spatial wideness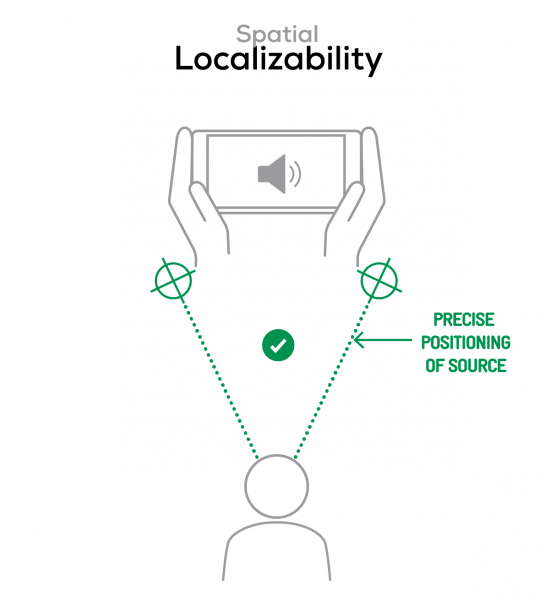 Volume
Our Volume tests measure both the overall loudness a device is able to produce and how smoothly volume increases and decreases based on user input.
Overall, the Mi 10 Pro puts in a solid performance here, with a Volume sub-score of 70. Maximum volume is good, although not on par with the loudest phones. Volume levels are consistent and feel natural, although the minimum volume is slightly too low. Notice how the volume curve is smooth and consistent all the way from minimum to maximum volume, even when compared to other top-scoring phones:
The volume curve shows consistent linearity, except for the last volume steps, where it flattens a bit, which translates into smaller deltas of volume perception.
| | |
| --- | --- |
| Hip-Hop | Classical |
| 73.8 dBA | 69.5 dBA |
Artifacts
Samsung Galaxy Note20 Ultra 5G
Our Artifacts tests measure how much source audio is distorted when played back through a device's speaker. Distortion can occur both because of sound processing in the device and because of the quality of the speakers.
Sound from the Mi 10 Pro's speakers is some of the cleanest we've heard from any device we've tested, giving it an excellent Artifacts sub-score of 86. It's hard to find an area to pick on here, although there is some audible noise when listening to hip-hop and rock music. One unfortunate aspect of having the phone's speakers on the side, though, is that they are located on the bottom of the phone when gaming in the most common orientation. As a result, it is easy to accidentally occlude them with your palms, which reduces playback quality.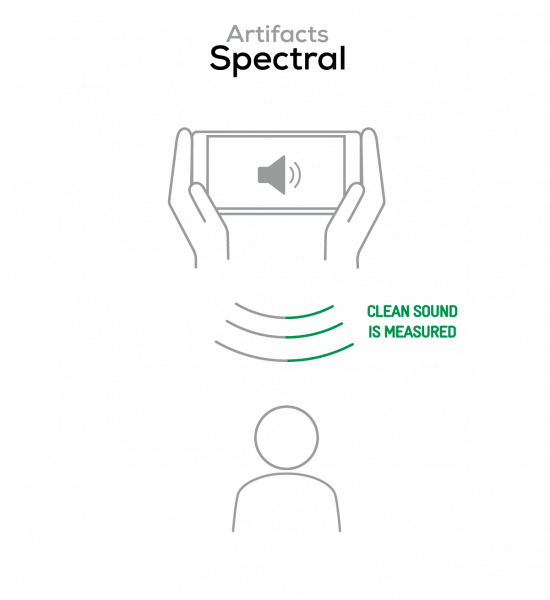 The Mi 10 Pro features sound with low distortion.
Recording
Timbre
As illustrated by its category-leading Recording Timbre sub-score of 82, the Mi 10 Pro's microphones deliver excellent tonal fidelity. Recordings are well balanced, with clear treble, natural mid-range, and precise low-end. One weakness is that the mid-range can sound slightly unnatural when recording a meeting or a memo.
Life video frequency response
You can see from the comparison chart that the Mi 10 Pro's bass recording is a little weaker than the Huawei Mate 20 X's, but its mid-range is impressively consistent.
Dynamics
Audio recorded with the Mi 10 Pro has reasonably good dynamic characteristics, although not on par with the best phones we've tested. Signal-to-noise reduction is good, and plosives are precisely recorded, but the very strong bass when recording concerts negatively impacts the overall sound envelope.
Spatial
The Mi 10 Pro's recording does an excellent job of representing sound sources in space, giving it a 68 in our Recording Spatial tests, and tying it with our category high score from the Mate 20 X. In particular, the Mi 10 Pro preserves a wide sound stage when recording videos with the main camera, and the phone features natural-sounding vocal reproduction independent of the direction and distance of the sound source.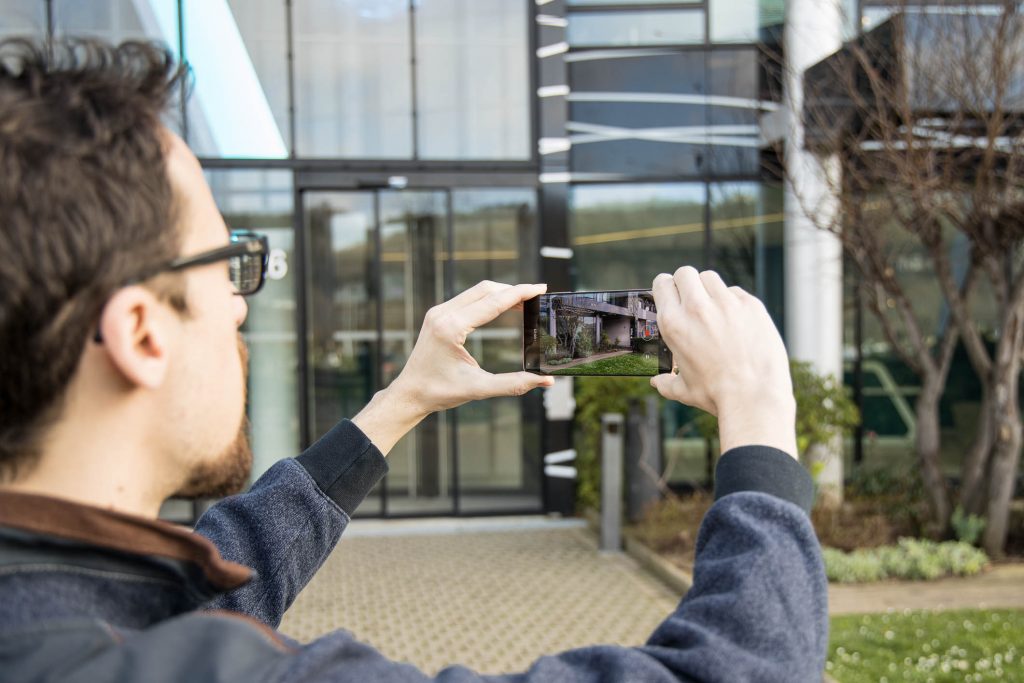 The Mi 10 Pro preserves a wide sound stage when recording video with the main camera.
Volume
The Mi 10 Pro does a solid job of preserving the volume in all of our use cases, giving it an above-average score of 68 in our Recording Volume tests. However, maximum volume is below the top-performing iPhones and Huawei flagships.
| | | | |
| --- | --- | --- | --- |
| Meeting | Life Video | Selfie Video | Memo |
| -27.4 LUFS | -20.3 LUFS | -18.6 LUFS | -21 LUFS |
Artifacts
Mi 10 Pro recordings are very clean, giving it one of our higher Recording Artifacts sub-score of 79. However, there are some artifacts when recording loud sounds like shouting voices, and noticeable volume pumping when recording concerts.
Background
The Mi 10 Pro does a decent job of recording background audio, but nothing special. Highlights include an absence of artifacts and impressive tonal balance. When recording video with the main camera in our simulated home environment, however, some background noise is noticeable.
Conclusion
The Xiaomi Mi 10 Pro delivered the most impressive overall Audio performance of any phone we have tested. It was also one of the most consistent performers across the board, making it an excellent choice for nearly any use case. It isn't among the loudest phones we've tested, but other than that, it came in with leading or very competitive results in both our Playback and Recording tests.
Playback
Pros
Very good and consistent performance overall
Dynamics, timbre, and spatial performance are above other tested phones
Bass power and precision enhance electronic and hip-hop music playback
Cons
Speakers are easy to occlude when playing games
Movie performance is a bit below music performance
Maximum volume is good but not as loud as some other phones
Recording
Pros
Good overall spatial rendering
Precise localizability is a very strong point
Recordings feature natural and balanced frequency response
Good loudness
Good voice rendering in all use cases
Cons
Slightly unnatural-sounding recordings in the Memo app
Audible artifacts in high sound-pressure-level recordings (such as concerts)
In our home scenario, background noise is noticeable
Videos