The Xiaomi Mi 10T Pro 5G, introduced in October of 2020, straddles the typical mid-range and high-end price brackets. It features a 6.67-inch, 144 Hz IPS (in-plane switching) screen, a fast Qualcomm Snapdragon 865 chipset, 8 GB of ram, and 128 GB or 256 GB of UFS 3.1 storage. There's a triple camera on the back, and a single camera peeks through an admirably small hole punch in the front left corner and comes with a 20 MP 1/3.4-inch sensor and an f/2.2 lens. Read on to find out how this front camera performs in our testing.
Key front camera specifications:
Primary 20 MP 1/3.4″ sensor, 0.8µm pixels
F/2.2-aperture lens with 27 mm-equivalent focal length
Display flash
1080p 30 fps (tested), 720p 30 fps, 720p 120 fps slow motion
About DXOMARK Selfie tests: For scoring and analysis in our smartphone front camera reviews, DXOMARK engineers capture and evaluate over 1500 test images and more than 2 hours of video both in controlled lab environments and in natural indoor and outdoor scenes, using the camera's default settings. This article is designed to highlight the most important results of our testing. For more information about the DXOMARK Selfie test protocol, click here.
Test summary
Scoring
Sub-scores and attributes included in the calculations of the global score.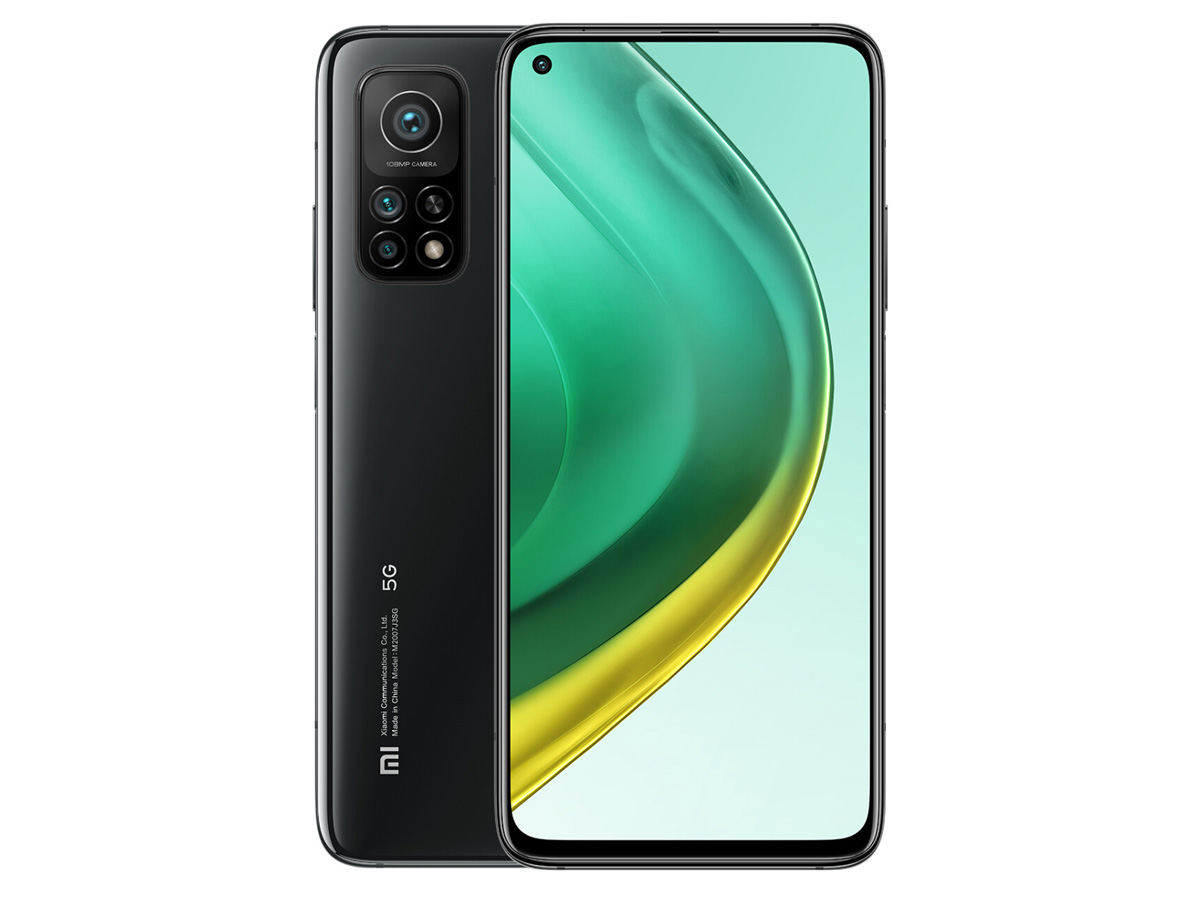 Xiaomi Mi 10T Pro 5G
116
selfie
Please be aware that beyond this point, we have not modified the initial test results. While data and products remain fully comparable, you might encounter mentions and references to the previous scores.
With a DXOMARK Selfie score of 88, the Xiaomi Mi 10T Pro 5G lands mid-pack in our database, tying Xiaomi's own Mi 10 Ultra, an unbridled flagship handset launched a few months before the Mi 10T Pro. This is off the pace compared to the best phones we've tested, but stills performance is generally acceptable and video performance is disproportionately strong, with a score just six points below the best we've recorded to date.
The Xiaomi Mi 10T Pro 5G captures properly exposed photos under most conditions, though it sometimes overexposes backlit scenes. Dynamic range is limited compared to the better competition, with highlight clipping visible when faced with challenging backlit scenes. White balance is generally accurate, though backlighting sometimes throws off skin tones and a slight yellow-green cast frequently creeps into photos.
The fixed-focus lens produces sharp results at close distances (30 cm), but by our mid-range testing distance of 55 cm, things start to soften a little, and background detail takes a hit from the narrow band of optimal focus.
For subjects within the area of acceptable focus, detail is fairly good, though the finest details are lost, and limited depth of field holds the texture score down. Noise is higher than most of the competition, with luminance noise visible under all test conditions.
Artifacts are reasonably well controlled, but the Mi 10T Pro loses some points for corner softness, vignetting, flare, and some hue shift.
The Mi 10T Pro's display doubles as a flash in low light, but the results are poor, with noise, vignetting, and color quantization lowering image quality. White balance also varies from shot to shot.
The phone's portrait mode delivers acceptable results, though it's not among the best. The Mi 10T Pro does a fairly good job of separating the subject from the background despite small errors. However, while the blur effect is pleasant, there's no gradient as distance from the plane of focus increases, so the overall result can look a bit fake.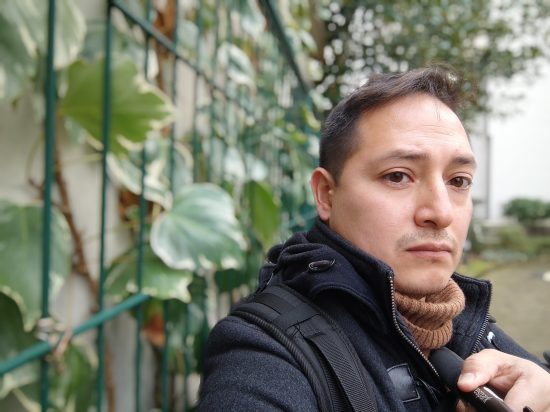 Portrait mode shots show acceptable subject separation but the blur effect is uniform, without a realistic gradient.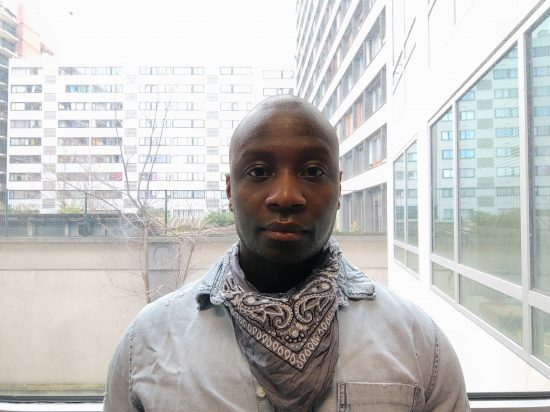 Backlighting can cause some skin tone problems. Here we also see clipped highlights due to limited dynamic range.
Tested at 1080p and 30 frames per second, the Mi 10T Pro earns a fairly strong Selfie Video score of 90, tying Apple's last-generation flagship, the iPhone 11 Pro Max. Exposure is generally accurate, though as with stills, dynamic range leaves something to be desired. Color is quite accurate — only four points off the category high.
In a shift from stills performance, noise is well controlled across the range of tested conditions, and the Mi 10T Pro misses the top score in this category by a single point. The Mi 10T Pro achieves this while keeping detail reasonably high within the zone of focus, but as in stills, the fixed-focus lens optimized for closeups means that backgrounds lose detail.
Video artifacts are well controlled compared to the competition, though our testers did note some hue shift, color quantization, and scene integrity artifacts in which textures deform unnaturally. Stabilization is acceptable, but not among the best, as there's some jello effect and sharpness differences between frames.
Xiaomi Mi 10T Pro 5G, front camera video
Conclusion
The Xiaomi Mi 10T Pro 5G shoots generally acceptable but not outstanding selfies. Accurate exposure and good detail levels don't quite offset highlight clipping and high noise issues for stills, and narrow depth of field leads to soft backgrounds. Video performance is relatively stronger, giving some more expensive flagships a run for their money, so this phone could interest users who prioritize vlogging over selfie stills.
Pros
Good detail in stills
Accurate exposure in stills and videos
Exposure and depth estimation generally accurate in portrait mode
Pleasant skin tones under most conditions in stills
Low noise in videos
Accurate outdoor and indoor exposure in videos
Good detail in videos in bright to moderate light
Cons
Limited dynamic range in stills and videos
High luminance noise in stills
White balance instabilities in flash
Slight yellow-green cast sometimes visible in stills
Limited depth of field in videos
Details lost in low-light videos
Jello effect and frame-to-frame sharpness differences in videos
Hue shift, color quantization, and scene integrity artifacts in videos