The Yandex Station is the Russian search giant's 2018 entry in the wireless speaker market. To operate it, you need a Yandex subscription for movie and music streaming and other services, and fluency in Russian. Aimed at the national market, it doesn't support other languages. It comes with a voice assistant named Alice who can answer questions, control various smart household appliances and functions, and of course, turn on the music or movies from the Yandex library.
Weighing in at a hefty 2.9 kilos, the rectangular Yandex Station comes in black, white, or vivid purple. It stands 23.4 centimeters tall and is 14.1 centimeters square with a circular command wheel on top. Because it was designed to stream video content to users' televisions, the Station was designed with front-firing speakers; it's meant to be positioned near the TV by a wall, and this accounts for some of its audio characteristics. In terms of audio quality, Yandex does not make bold marketing claims, saying simply that "five speakers with a total power of 50 watts will easily fill a large room with music and convey all the acoustic nuances in detail."
We put the Yandex Station through our rigorous DXOMARK Speaker test suite to measure its performance at playing audio back through its built-in speakers. In this review, we will break down how it fared in a variety of tests and several common use cases.
Key specifications include:
Five speakers: two 10W front-firing tweeters, two low-frequency front-firing passive speakers, and a 30W downward-firing active woofer
Wireless connection: IEEE 802.11 b / g / n / ac (2.4 and 5 GHz), Bluetooth 4.1
Dimensions: 23.1 centimeters (9.09 inches) high by 14.1 centimeters (5.5 inches) square
Output Power: 50W
Seven microphones
Test conditions:
Tested with Motorola G8
Bluetooth
About DXOMARK Wireless Speaker tests: For scoring and analysis in our wireless speaker reviews, DXOMARK engineers perform a variety of objective tests and undertake more than 20 hours of perceptual evaluation under controlled lab conditions. This article highlights the most important results of our testing. Note that we evaluate playback using only the device's built-in hardware. (For more details about our Speaker protocol, click here.) The Yandex Station falls into the Essential category of devices in the DXOMARK Speaker rankings.
Test summary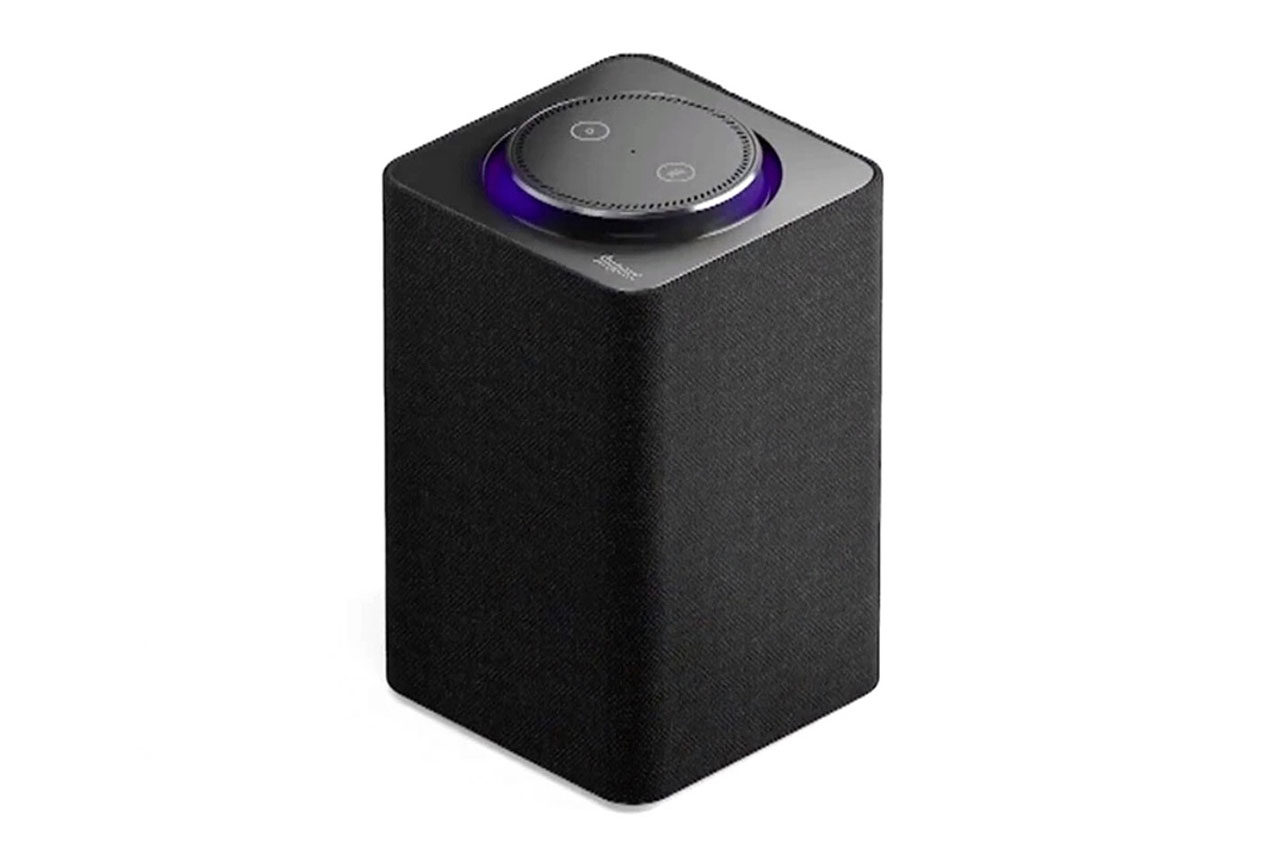 Yandex Station
98
speaker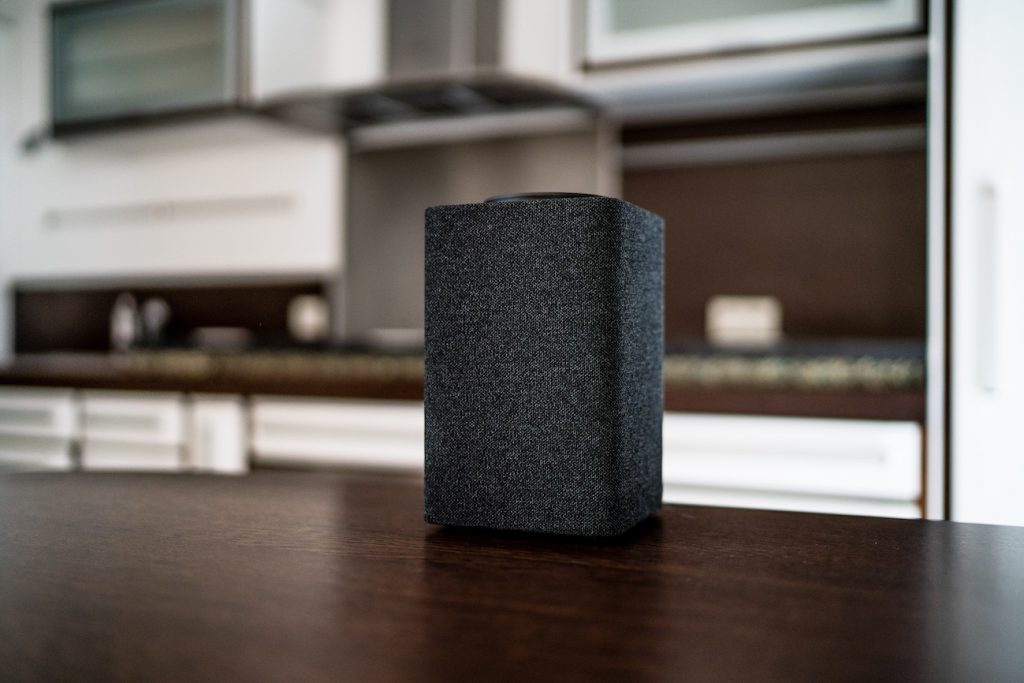 The Yandex Station was designed with front-firing speakers to work in tandem with users' televisions.
The Yandex Station's overall score of 98 was just below average among its competitors in our Essential segment of speakers (all priced under 200 euros). The Station scored well above the bottom-dwelling Baidu Xiaodu Smart Speaker at 48 but quite a ways down the rankings from the top performer in this range, the Amazon Echo Studio, which scored 124. However, it received the highest score for one attribute — volume. While not the sexiest of qualities, it is very consistent in how volume increases or decreases according to the user's input. Further, the Yandex Station is also quite loud compared with the other devices we've tested, reaching almost 90 decibels.
Muffled treble and a lack of bass, especially in the party use case, pulled down its overall score. Unlike many of the wireless home speakers we've tested, the Yandex Station has front-firing speakers with a downward-firing bass speaker. There is no wideness (or true stereo sound from a user perspective), but if you're close to the device with a test track that provides left/right inputs, a stereo effect is noticeable. Our engineers also noted that there was very little punch at nominal volume. The latency inherent in a Bluetooth connection means it's not actually that great for watching movies, as dialogue will be slightly out of sync.
Sub-scores explained
The DXOMARK Speaker overall score of 98 for the Yandex Station is derived from the Playback and Recording scores and their respective sub-scores. In this section, we will take a closer look at these audio quality sub-scores and explain what they mean for the user, and we will show some comparison data from two of the Yandex's principal competitors in the Essential category, The Xiaomi XiaoAI Art Battery and the Amazon Echo Studio.
Playback attribute comparisons
Timbre
98
Bowers & Wilkins Formation Wedge
DXOMARK timbre tests measure how well a wireless speaker reproduces sound across the audible tonal range and takes into account bass, midrange, treble, tonal balance, and volume dependency.
Playback timbre comparison
The Yandex Station earned a below-average score for timbre. Tonal balance was impaired by a lack of low-end extension, especially in the party use case. Further, the tonal balance is muffled because of a lack of high-end extension, which as a consequence leads to a lack of clarity.
Music playback frequency response
Midrange is inconsistent, with the low midrange being too prominent. The Station's scores across the use cases were fairly consistently slightly below average, though it scored lowest for playing movie audio.
Dynamics
91
Bowers & Wilkins Formation Wedge
Our dynamics tests measure how well a device reproduces the energy level of a sound source, taking into account attack, bass precision and punch.
Playback dynamics comparison
The Yandex Station was again below average in this sub-category. The lack of low-end extension impairs bass precision, and a high-end extension impairs the attack. Punch was average, but weaker at nominal volume (such as in the relaxing use case, when you might be listening to quiet background music). Attack is impaired by a slight lack of high-end extension on high-pitched instruments such as hi-hats (foot-operated cymbals in a drum kit), which don't seem very sharp as a result. Instruments with more midrange prominence (piano and snare drums, for example) show a more precise attack.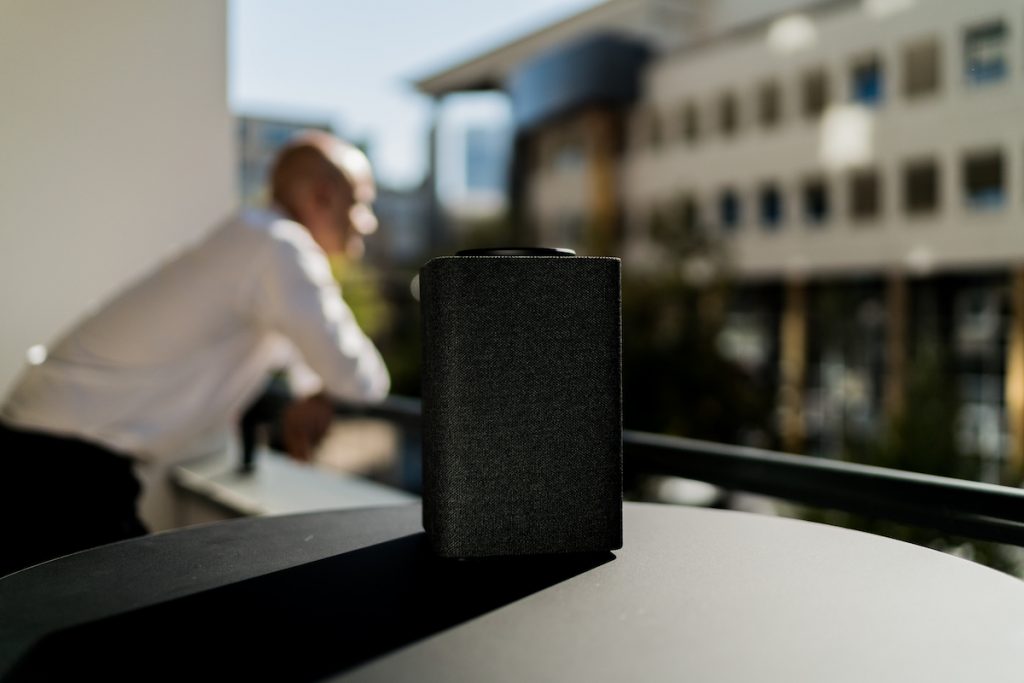 The Yandex Station outdoors
Spatial
62
Bowers & Wilkins Formation Wedge
Our Spatial tests measure a speaker's ability to reproduce stereo sound in all directions, taking into account localizability, balance, wideness, distance, and directivity. Please note that wideness is 0 on mono speakers and speakers that cannot deliver a significant stereo effect.
Playback spatial comparison
Because the Yandex Station's speakers are all arranged on one side of the device, pointing outward, its directivity and wideness were heavily affected. On the plus side, distance performance was quite good when listening to a podcast, but when listening to music, voices sounded further away because of the inconsistent midrange. Localizability was impaired because of a lack of clarity in high-end extension.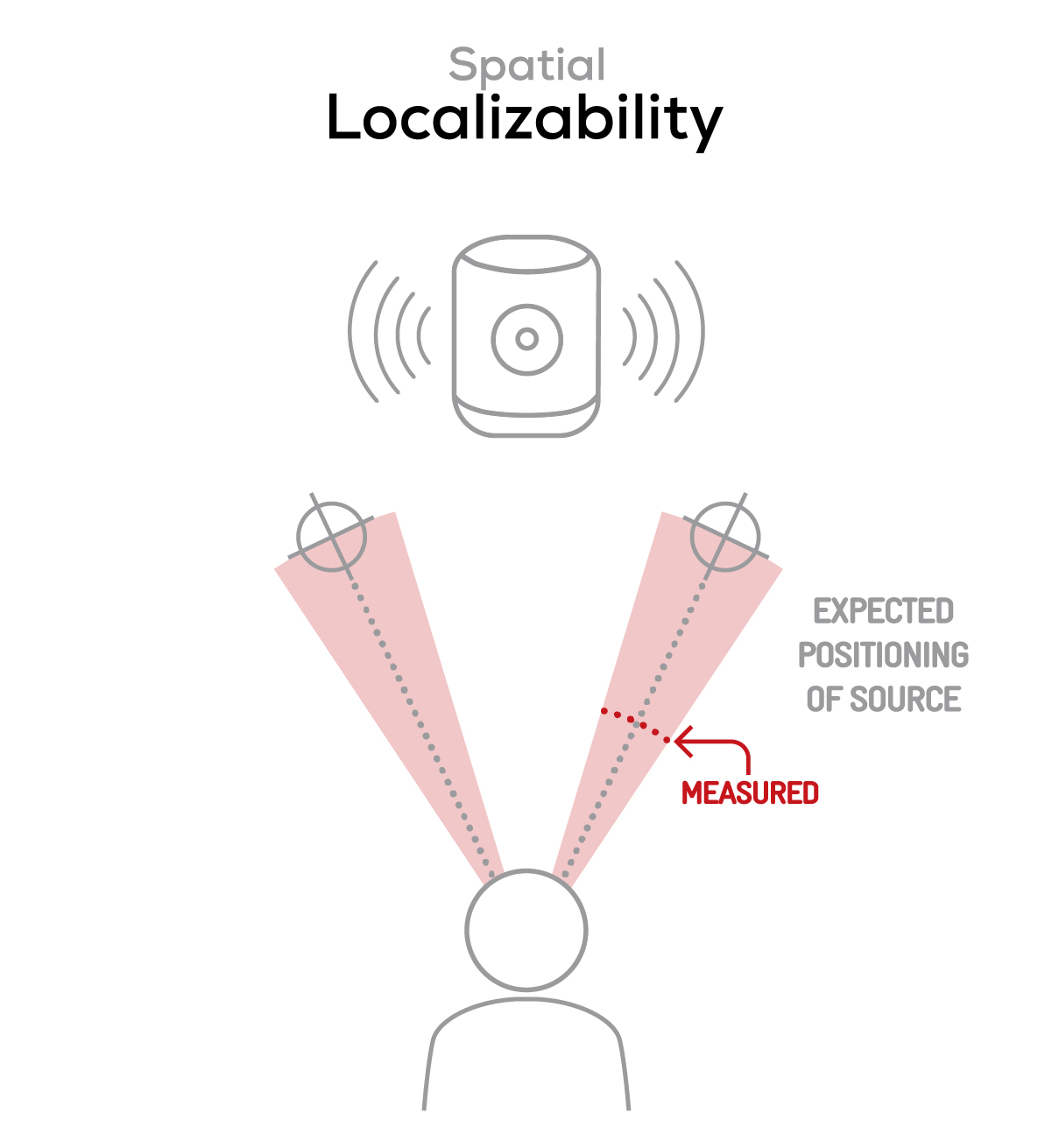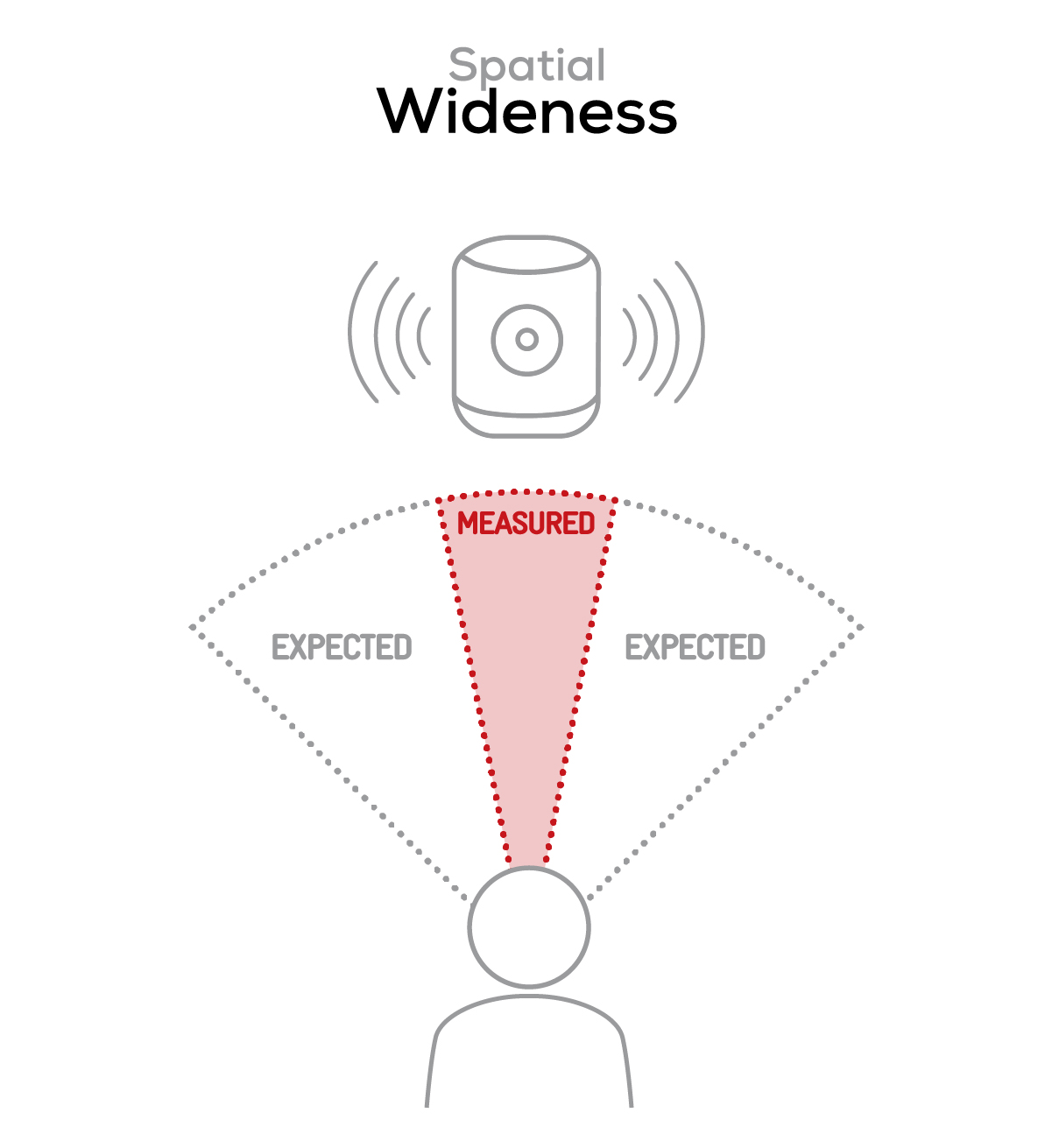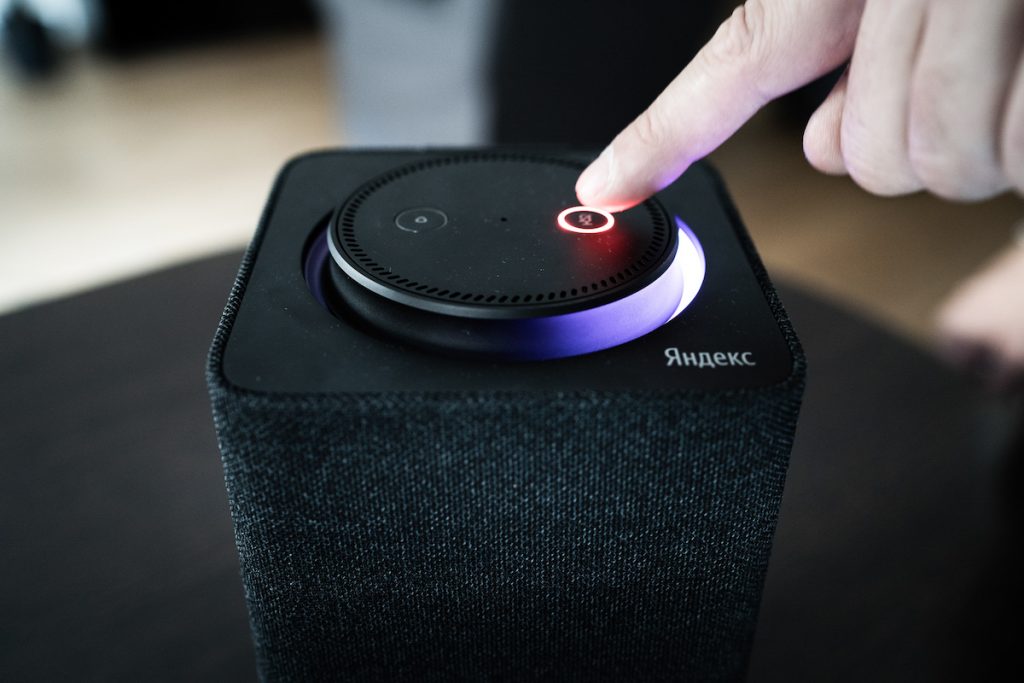 The Yandex Station received its highest scores for volume consistency — how smoothly volume changes as the user turns it up or down.
Volume
136
Bluesound Pulse Mini 2i
Our volume tests measure both the maximum loudness a speaker is able to produce and how smoothly volume increases and decreases based on user input.
Playback volume comparison
Playback volume consistency comparison
The Yandex Station overall volume performance earned the best score of the devices we've tested thus far — even among the more expensive segment — for extremely smooth volume consistency, or how the device responds when the user increases or decreases volume.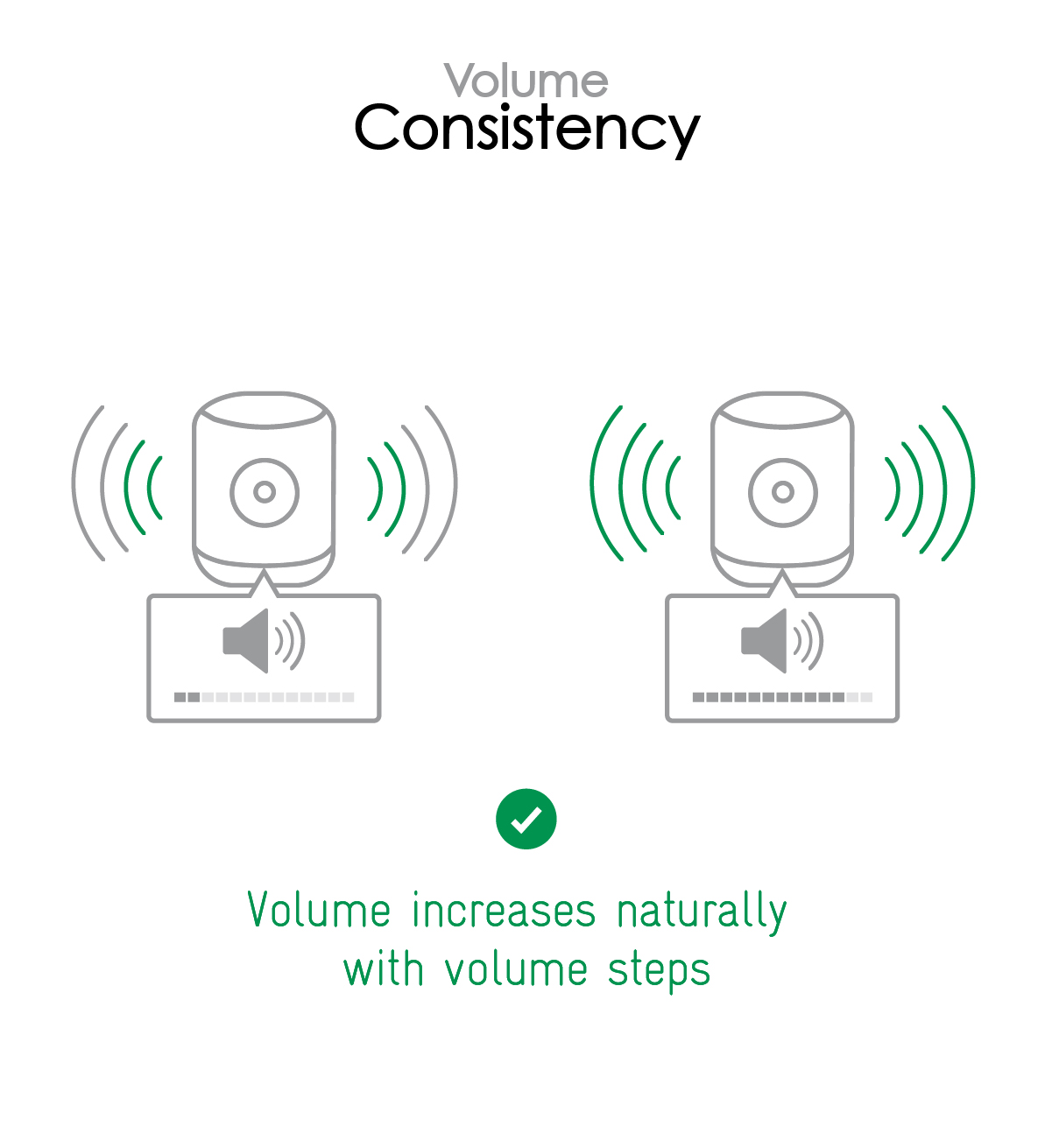 Here are sound pressure levels we measured when playing our sample recordings of hip-hop and classical music at maximum volume:
| | | | | | | |
| --- | --- | --- | --- | --- | --- | --- |
| | Correlated Pink Noise | Uncorrelated Pink Noise | Hip-Hop | Classical | Latin | Asian Pop |
| Yandex Station | 91.7 dBA | 89 dBA | 86.7 dBA | 79.4 dBA | 89.2 dBA | 80.2 dBA |
| Amazon Echo Studio | 84.8 dBA | 79.6 dBA | 81.1 dBA | 72.2 dBA | 80.7 dBA | 75.6 dBA |
| Xiaomi Mi Smart Speaker Battery Edition | 78.9 dBA | 78.4 dBA | 73.5 dBA | 70.2 dBA | 74.9 dBA | 66.8 dBA |
Artifacts
Our artifacts tests measure how much source audio is distorted when played back, along with such other sound artifacts as noise, pumping effects, and clipping. Distortion and other artifacts can occur both because of sound processing and because of the quality of the speakers.
Playback artifacts comparison
The Yandex Station had an average score for artifacts. One major caveat here: the lag resulting from Bluetooth means we that we cannot recommend using it as a device to provide audio for videos or movies, as it will be slightly out of sync. Our engineers also noted some pumping at maximum volume.
Playback total harmonic distortion
Conclusion
As the Russian search giant's flagship wireless speaker, the Yandex Station is a bit disappointing with its average to below-average overall performance. Outside of excellent volume consistency, relatively high maximum volume, and good distance performance while playing podcasts, it does not get high marks. Tonal balance is impaired by muffled treble and a lack of bass, especially in the party use case. The arrangement of the speakers has a big impact on directivity and wideness, and there's a lack of punch at nominal volume.
Pros
Good maximum volume compared with other devices from the Essential category.
Distance rendering is realistic when listening to podcasts.
Volume steps are highly consistent.
Cons
Tonal balance is impaired by lack of low- and high-end, especially in our party scenario.
The sound field lacks wideness, and is unevenly distributed around the speaker.
Punch lacks impacts at nominal volume.
Bluetooth latency impacts suitability for videos