Best lenses for the Nikon D800E: Standard and telephoto primes and zooms
By Kevin Carter -
Wednesday May 21 2014
Lens Recommendations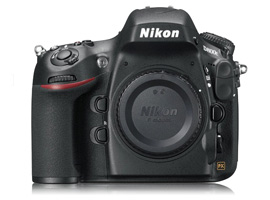 Aimed at professional studio and landscape photographers, the full-frame 36-Mpix D800E with its modified AA filter effectively increasing resolution over the standard D800 model is the closest 35mm full-frame camera yet to rival larger formats in rendering fine detail. If you're undecided over which of the two models to choose, we've analyzed the image quality of the Nikon D800E with over 100 different lenses to discover how well this groundbreaking camera performs.
Further readings for the Best lenses for the Nikon D800E: Standard and telephoto primes and zooms
To provide photographers with a broader perspective about mobiles, lenses and cameras, here are links to articles, reviews, and analyses of photographic equipment produced by DxOMark, renown websites, magazines or blogs.
---
---
Lens Recommendations
|
May 16, 2014
| | |
| --- | --- |
| | Aimed at professional studio and landscape photographers, the full-frame 36-Mpix D800E with its modified AA filter effectively increasing resolution over the standard D800 model is the closest 35mm full-frame camera yet to rival larger formats in rendering fine detail. If you're undecided over which of the two models to choose, we've analyzed the image quality of the Nikon D800E with over 100 different lenses to discover how well this groundbreaking camera performs. |
---
Lens Recommendations
|
May 14, 2014
| | |
| --- | --- |
| | Aimed at professional studio and landscape photographers, the full-frame 36-Mpix D800E with its modified AA filter effectively increasing resolution over the standard D800 model is the closest 35mm full-frame camera yet to rival larger formats in rendering fine detail. If you're undecided over which of the two models to choose, we've analyzed the image quality of the Nikon D800E with 100 different lenses to discover how well this groundbreaking camera performs. |
---
---
Comments
Nikon AF Nikkor 50mm f/1.4D ratings

I know this is an old post, but it really makes me wonder how is Nikon AF Nikkor 50mm f/1.4D rated sharper than AF-S 50mm f/1.4G ...
I compared your measurements on D800E and according to them AF-S 50mm f/1.4G is at least the same and mostly much better at all apertures and at all field positions ... so I would really like to know how is 50mm f/1.4D rated sharper overall?


Reply
---
Teleconverters with Nikkor Super Telephotos

<div id="linkdxomark">This a comment for <a href="http://www.dxomark.com/Reviews/Best-lenses-for-the-Nikon-D800E-Standard-and-telephoto-primes-and-zooms">this page on the website</a></div>I have searched several times, but never been able to find any evaluations of the Nikkor Super Teles being tested with teleconverters. It would be very interesting as a wildlife photographer to see how much loss in quality there actually is when a TC 1.4 or 2X is attached to one of the 400 f2.8 or 600 f4 lenses. If this is available somewhere could you please direct me as to where I should look?


Reply | Read all replies for this comment
First replies for this comment
---
Re: Teleconverters with Nikkor Super Telephotos

Yes it would be great if DxO mark could publish this information. There is a comparison on The-digital-picture.com but I trust DxO more.


Reply
---
Re: Teleconverters with Nikkor Super Telephotos

Quote:


<div id="linkdxomark">This a comment for <a href="http://www.dxomark.com/Reviews/Best-lenses-for-the-Nikon-D800E-Standard-and-telephoto-primes-and-zooms">this page on the website</a></div>I have searched several times, but never been able to find any evaluations of the Nikkor Super Teles being tested with teleconverters. It would be very interesting as a wildlife photographer to see how much loss in quality there actually is when a TC 1.4 or 2X is attached to one of the 400 f2.8 or 600 f4 lenses. If this is available somewhere could you please direct me as to where I should look?


Hi all,

Thanks for your interest and for your trust. Unfortunately, Teleconverters are not in DxOMark scope for now.

Best regards


Reply
---
D800E - Primes/Zooms for Wildlife - Nikon 70-200 f/4?

Hi Kevin,

Is there any reason why the Nikon 70-200 f/4 was not included in the listing for 'Best telephoto primes and zooms for wildlife'? It was in an earlier listing for the D800E lenses, and with a Sharpness score of 30 mpix was the highest scoring zoom in that list. Just curious as to the omission.

Dave R


Reply | Read all replies for this comment
First replies for this comment
---
Re: D800E - Primes/Zooms for Wildlife - Nikon 70-200 f/4?

Thanks Kevin,
I see you've added it now. Interesting that it's DxOMark result is equal to the 70-200 f/2.8, even though it has a smaller aperture. I hadn't compared that previously.
Dave R


Reply
---