Released in November 2020, the Apple iPhone 12 mini is the smallest and lightest of the 12 line, weighing in at 4.76 ounces (135 grams) with a 5.4-inch display. It is not short on features, however. The Super Retina XDR screen is covered by Apple's ceramic-reinforced glass. The 12 mini has the same fast A14 processor that's in the whole iPhone 12 line, and comes with 4 GB of RAM and 64, 128, or 256 GB of storage, and is ready for 5G. The iPhone 12 mini has the same camera system as the iPhone 12, with a standard-wide 26 mm-equivalent lens with OIS and phase detection autofocus, and an ultra-wide 13 mm-equivalent (14 mm measured) lens, each with a 12 MP sensor.
Read on to see how the Apple iPhone 12 mini performed under our latest DXOMARK Camera testing protocol.
Key camera specifications:
About DXOMARK Camera tests: For scoring and analysis in our smartphone camera reviews, DXOMARK engineers capture and evaluate over 3000 test images and more than 2.5 hours of video both in controlled lab environments and in natural indoor and outdoor scenes, using the camera's default settings. This article is designed to highlight the most important results of our testing. For more information about the DXOMARK Camera test protocol, click here. More details on how we score smartphone cameras are available here.
Test summary
Scoring
Sub-scores and attributes included in the calculations of the global score.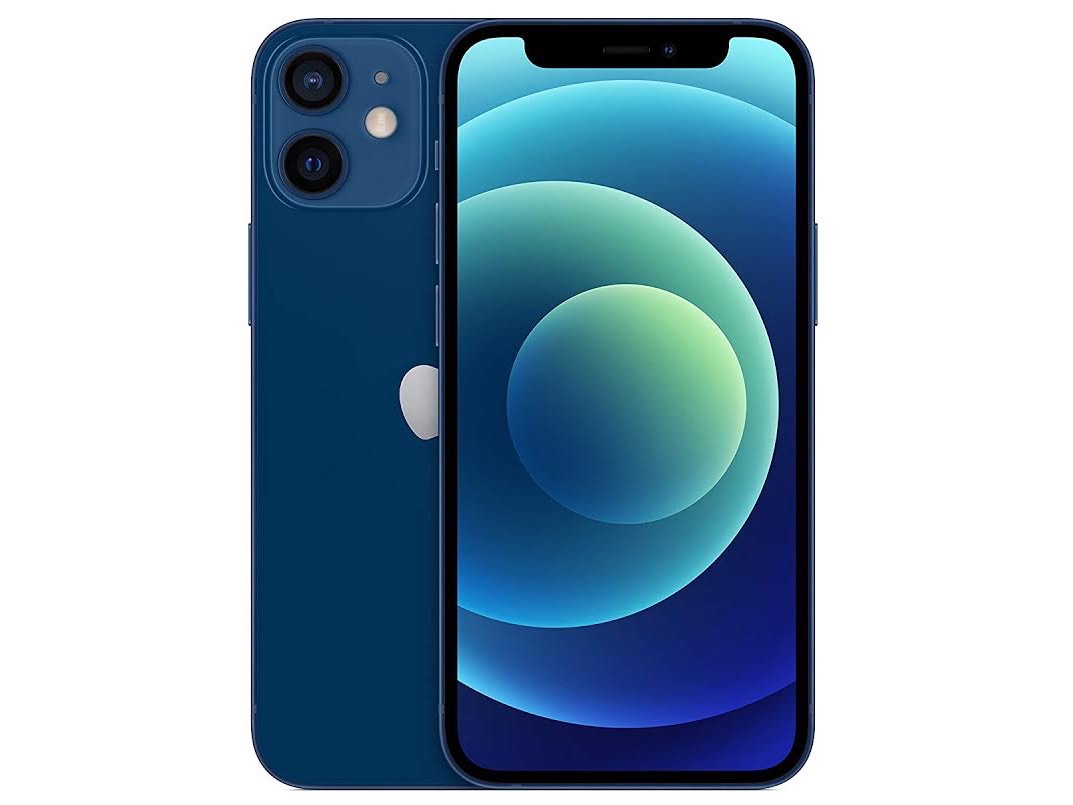 Apple iPhone 12 mini
117
camera
Use cases & Conditions
Use case scores indicate the product performance in specific situations. They are not included in the overall score calculations.
Outdoor
Photos & videos shot in bright light conditions (≥1000 lux)
Indoor
Photos & videos shot in good lighting conditions (≥100lux)
Lowlight
Photos & videos shot in low lighting conditions (<100 lux)
Friends & Family
Portrait and group photo & videos
Please be aware that beyond this point, we have not modified the initial test results. While data and products remain fully comparable, you might encounter mentions and references to the previous scores.
With a DXOMARK Camera score of 122, the Apple iPhone 12 mini fits in nicely with its brand siblings in the top echelon of devices we've tested. Like the iPhone 12, it landed outside the Top 10 in our rankings (currently in a three-way tie at 14th), below some of other brands' top flagships as well as behind the iPhone 12 Pro Max and the 12 Pro.
Unsurprisingly, since the mini's camera system is the same as the iPhone 12's, their scores in our DXOMARK testing are nearly identical, with the same overall, photo, zoom, and video scores. The differences for most other attributes are minor and could be explained by sample variation. For focus, the differences are quite significant, though, with the mini displaying more unstable behavior, especially when recording video. Overall, though, this is a camera setup that performs very well in general, with target exposure accurate in most conditions and good preservation of fine details.
As for negatives, dynamic range is limited, with highlights clipped in most tested conditions. There are sometimes blue white balance casts, and noise is often visible, especially in low-light and indoor conditions. Without a dedicated zoom, the 12 mini, like the 12, has limitations at the telephoto end of things.
For Video, the Apple iPhone 12 mini joins the iPhone 12 and iPhone12 Pro in the no. 4 spot in our rankings with a score of 112, just behind the 12 Pro Max at no. 3. Target exposure is generally accurate and dynamic range is fairly wide; color rendering and skin tones are pleasing in most tested conditions. Autofocus is fast and accurate both indoors and out; the stabilization system works well in static conditions and when walking.
On the downside, there is sometimes a blue white balance cast when shooting outside. In low light, noise is often visible and some fine details are lost. Differences in sharpness are visible between consecutive frames. Autofocus instabilities are sometimes visible outdoors, and artifacts such as flare and color quantization are sometimes visible.
Now let's go into detail about how the Apple iPhone 12 mini performed in our test protocols, with some photos and comparisons to illustrate its performance.
In terms of exposure, the iPhone 12 mini is mostly on target, though the dynamic range is somewhat limited, with some clipping of highlights. This was also noted in the DXOMARK review of the iPhone 12, and in this lineup of photos you can see that they share the same tendency. The Google Pixel 5 at far right fares somewhat better at preserving the detail in the brightly lit windows, but the exposure is a little low.
In terms of rendering color, the iPhone 12 mini performs well in general, though sometimes there is a blue white balance cast in outdoor photos. Skin tones are fairly natural. There is a slight orange cast in indoor and low-light conditions, which is evident in the photo illustrations below. An orange cast is even more pronounced in the Google Pixel 5 at far right.
The autofocus on the iPhone 12 mini is fast and accurate, even in low-light conditions. As for noise, the performance is below that of many of the top flagship devices, but both the 12 and 12 mini scored slightly higher than the Google Pixel 5.
For artifacts, the iPhone 12 mini lost points for flare, ringing, and color quantization that was visible in all conditions. In the photo below, flare is a particular issue.
The Apple iPhone 12 mini preview performs well — our engineers noted slight or no differences between the preview and the capture. When it came to previewing bokeh, however, the preview showed the bokeh effect to worse effect than the actual capture. As for its performance in creating bokeh while in portrait mode, the iPhone mini did a good job of estimating depth. For night photography, when set on flash-auto, the iPhone 12 mini did not always fire the flash in all conditions, though the exposure was accurate. With the flash off, there were sometimes visible variations in exposure.
The Zoom score is a combination of a device's wide and tele sub-scores, and the iPhone 12 mini, like the iPhone 12, lost points because it does not have a dedicated telephoto camera. The ultra-wide lens performed fairly well, however, with accurate target exposure and only a slight loss of detail. Artifacts such as anamorphosis and a slight loss of sharpness in the field are visible in all conditions.
When it comes to the digital zoom necessitated by not having a telephoto module, the iPhone 12 mini has limitations. In the shot below approximating a 200 mm lens, the level of detail is very low; it's a crop from the main camera that has been upsampled to 12 MP, and the quality suffers accordingly. The Google Pixel 5 at right, which also lacks a true telephoto, manages the situation better, preserving more detail.
The Apple iPhone 12 mini's Video score of 112 puts it in elite company along with the iPhone 12, which had the same score. It produces accurate exposures in most conditions, with pleasing colors and skin tones. White balance is also accurate, and colors are well rendered, though sometimes a slight blue or pink cast is visible when shooting outdoors. Autofocus is fast and accurate both inside and outdoors. Our engineers noted some autofocus instabilities that were visible when shooting outdoors. As with the iPhone 12, the 12 mini has very good dynamic range.
Apple iPhone 12 mini, outdoor video
Conclusion
For those looking for a truly pocket-sized smartphone that has a solid camera setup, the Apple iPhone 12 mini is a good bet. It delivers a lot of the same features and quality as the iPhone 12 but at a lower cost and in a smaller form factor.
The fact that it doesn't have a dedicated telephoto module may be off-putting for some enthusiasts, but setting that aside, the iPhone mini compares very well against other top brands' camera systems. Its video performance is also excellent across a range of conditions and use cases.
Pros
Accurate target exposure, Photo and Video
Fast and accurate autofocus, Photo and Video
Accurate exposure, ultra-wide module
Efficient stabilization in Video
Dolby vision HDR processing is a plus in Video.
Cons
Dynamic range is limited in Photo, with highlights often clipped
Blue white balance cast in outdoor conditions, Photo and Video
Noise visible in low light and indoor conditions
Artifacts such as flare, color quantization, and ringing can be seen in a range of conditions.
In the Press