Released August 2020, the Google Pixel 4a is the American software giant's lower-specification and more affordable variant of its 2019 flagship Pixel 4. Boasting a 5.81-inch OLED display with 1080 x 2340-pixel resolution, the screen is fractionally bigger than the standard Pixel 4 and offers a higher capacity 3140 mAh battery, too. It's not quite as powerful, however, featuring the mid-range Snapdragon 730G chipset with 6GB RAM for processing, compared to the high-end Snapdragon 855 on the Pixel 4. There's also 128 GB of non-expandable internal storage, and of course the Pixel 4a comes with Google's own Android 11 operating system.
For photography, the Pixel 4a foregoes the tele-lens found on the Pixel 4 and 4XL models, offering a single 12.2 MP standard array 1/2.55-inch sensor with 1.4µm pixels. The standard-wide 27 mm-equivalent lens features a large f/1.7-aperture and comes equipped with dual-pixel phase-detection autofocus (PDAF) and optical image stabilization (OIS). Google's computational photography algorithms offer bokeh simulation in portrait mode, despite the absence of a dedicated depth sensor, and there's an LED flash for night portraits. For video, the Pixel 4a captures 4K/30 fps or 1080p with a variable 30/60fps frame rate (which is the setting we used for testing) with gyroscope-enabled electronic image stabilization (gyro-EIS).
Read on to see how the Google Pixel 4a performed under our latest testing protocol.
Key camera specifications:
12.2 MP 1/2.55″ sensor with 1.4µm pixels
f/1.7-aperture lens with 27 mm-equivalent focal length
Dual pixel PDAF and OIS
LED flash
2160p/30 fps video (tested at 1080p and 30/60fps)
About DXOMARK Camera tests: For scoring and analysis in our smartphone camera reviews, DXOMARK engineers capture and evaluate over 3000 test images and more than 2.5 hours of video both in controlled lab environments and in natural indoor and outdoor scenes, using the camera's default settings. This article is designed to highlight the most important results of our testing. For more information about the DXOMARK Camera test protocol, click here. More details on how we score smartphone cameras are available here.
Test summary
Scoring
Sub-scores and attributes included in the calculations of the global score.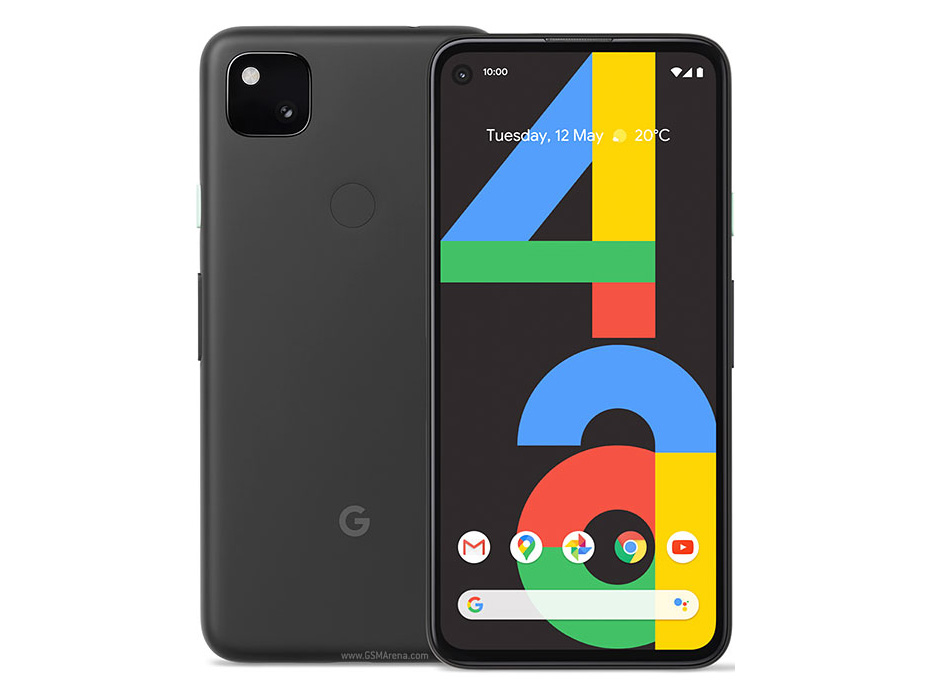 Google Pixel 4a
100
camera
Use cases & Conditions
Use case scores indicate the product performance in specific situations. They are not included in the overall score calculations.
Outdoor
Photos & videos shot in bright light conditions (≥1000 lux)
Indoor
Photos & videos shot in good lighting conditions (≥100lux)
Lowlight
Photos & videos shot in low lighting conditions (<100 lux)
Friends & Family
Portrait and group photo & videos
Please be aware that beyond this point, we have not modified the initial test results. While data and products remain fully comparable, you might encounter mentions and references to the previous scores.
Achieving a DXOMARK Camera score of 111, the Google Pixel 4a offers excellent performance for a single-camera smartphone and similar image quality to the Pixel 4 in many respects. Although ranking in the second tier of our database behind multi-camera devices, the Pixel 4a secures a good Photo score of 122, with good results for color and autofocus, as well as for exposure and good control of artifacts. Its global score is impacted by a weak Zoom sub-score of 34, due to the absence of an ultra-wide camera and low-quality images that use digital zoom to increase the focal length. The Pixel 4a's Video sub score of 98 again compares well to the Pixel 4 in our analysis. Color, autofocus, and noise are its principal strengths, but it remains behind the flagship competition for overall video image quality.
For the most part, the Pixel 4a gets the basics right in many still photos. Target exposures are generally accurate, but slightly limited dynamic range means that some highlight clipping and low exposure in portraits are evident in high-contrast conditions. Color is excellent, however, with mainly accurate and repeatable white balance, as well as pleasant color rendering in most conditions.
Google has managed to improve autofocus performance with respect to the Pixel 4, too. With fast and accurate focusing in all our tests, the Pixel 4a is now close to our top-ranked device for this attribute. It just missed out on the top spot for autofocus due to fairly narrow depth of field, so backgrounds and faces towards the back of a group are a little softer than ideal.
Texture and noise have both improved over the Pixel 4, too, with particularly impressive results for low-light noise on the Pixel 4a. Although fine details are often lost in many examples and outdoor images are noisier compared to the top performers, the Pixel 4a is very good in low light, with better results in some scenes compared to flagships like Apple's iPhone 11 Pro Max.
The Pixel 4a isn't quiet as accomplished in the speciality areas, however, with lower scores posted in our night, bokeh, and tele-lens categories. Shooting nightscapes with the flash off, white balance is accurate, but exposure is often low and ghosting artifacts are sometimes visible. Night portraits in flash-auto mode are more successful, with nice exposure, color, and detail on the subject, with fairly good dynamic range where there's plenty of artificial light in the background.
In portrait mode, the Pixel 4a also has one of the most intense depth-of-field effects of any smartphone. While that produces a pleasant and striking effect in the background, strong depth estimation errors with obvious edge artifacts ensure that it's not a top performer for us in this category.
The Zoom score of 34 is low, but that's almost to be expected from a single-camera device. The Pixel 4a does not have an ultra-wide module, so scores no points in the wide category. The lack of a dedicated tele-camera means that the Google phone is also at a disadvantage in the tele category. Exposure and color rendering are generally accurate at all zoom ranges on the Pixel 4a, and texture at close range is acceptable. Detail is low in medium- and long-range zoom shots, though, with autofocusing failures frequently occurring the further you push the magnification.
Shooting video, the Pixel 4a is again very comparable to the Pixel 4, but despite competent results, it's not quite as good overall as the best devices we've tested overall. Color, autofocus, and noise are nice strengths for video, with a slightly middling performance for exposure, texture, artifacts, and stabilization. Colors are bright and vivid in most conditions and aside from an orange cast under low-light tungsten, white balance is well controlled.
Target exposures are good, but again limited dynamic range often leads to highlight and shadow clipping in bright light videos. Tested at 1080p and 30/60fps, which offers the best compromise for image quality with stabilization, detail is low compared to 4K devices we've tested, but the Pixel 4a does control noise very well in outdoor videos. Autofocus is fast and accurate, with particularly stable performance indoors and outdoors. Our testers did observe some stabilization issues however, with frame shifts and deformations visible in most videos.
Google Pixel 4a, outdoor video
Conclusion
The Google Pixel 4a performs admirably for a single-camera device, with comparable or even slightly better results compared to the more expensive Pixel 4 in many areas. Performance across most core photography attributes are very acceptable; it excels for color and autofocus; and shoots fairly nice video. The Pixel 4a's image quality for bokeh, zoom, and night shots trails our top-ranked devices, however, and with no ultra-wide shooting on this device, the lower results in these areas impacted its overall score. If it's good-quality stills and video from an affordable mid-range device without all the bells and whistles of a multi-camera flagship you're after, however, you won't go far wrong with the Google Pixel 4a.
Pros
Mainly accurate exposure (Photo & Video)
Fast and accurate autofocus (Photo & Video)
Neutral and repeatable white balance in photos
Vivid color in indoor and outdoor videos
Well-managed noise in outdoor videos
Preview exposure similar to capture
Pleasant white balance in night shots
Cons
Limited dynamic range (Photo & Video)
Orange color cast under tungsten low-light conditions (Photo & Video)
Low detail in most conditions (Photo & Video)
Limited depth of field in outdoor group portrait photos
Autofocus failures in long-range zoom photos
Depth estimation errors in bokeh photos
Frame shifts and deformations visible in most videos