The Honor 20 Pro is the current flagship phone from Huawei's value brand. Although Honor is aimed at the more budget-conscious consumer, it is kitted out with impressive specifications. The device's quad-camera setup includes a 48Mp stabilized primary camera with an ultra-fast f/1.4 aperture, a 3x telephoto lens option, and a 16Mp ultra-wide shooter. There's also a 2Mp dedicated macro camera.
For audio, the device features a single monaural loudspeaker located at the base of the device; the main microphone is located at the top left within the glass display panel.
Key audio specifications:
Mono loudspeaker
Active noise cancellation with dedicated mic
About DXOMARK Audio tests: For scoring and analysis in our smartphone audio reviews, DXOMARK engineers perform a variety of objective tests and undertake more than 20 hours of perceptual evaluation under controlled lab conditions. This article highlights the most important results of our testing. Note that we evaluate both Playback and Recording using only the device's built-in hardware and default apps. (For more details about our Playback protocol, click here; for more details about our Recording protocol, click here.)
Test summary
53
audio
The Honor 20 Pro performed well in our camera review published earlier this year, so naturally we were interested how the mono speaker would perform against devices which have two stereo loudspeakers. Would its audio capabilities surprise us as well?
In a word, no. With an overall DXOMARK Audio score of 53, it's just one up from the bottom in our new ranking. For Playback, the Honor 20 Pro achieved 51, which is 25 points lower than the top device, the Mate 20 X; and all its scores for Playback attributes are located towards the nether end of the current scale. There was little chance that a device with one loudspeaker would ever perform well in our Spatial tests, and that was the case here. Dynamics results were pretty poor, too, but still almost managed to match the results of the the much more expensive Galaxy S10+. Volume results for playback with our test files were below par as well. Surprisingly though, the Honor 20 Pro topped the list for low Artifacts during playback.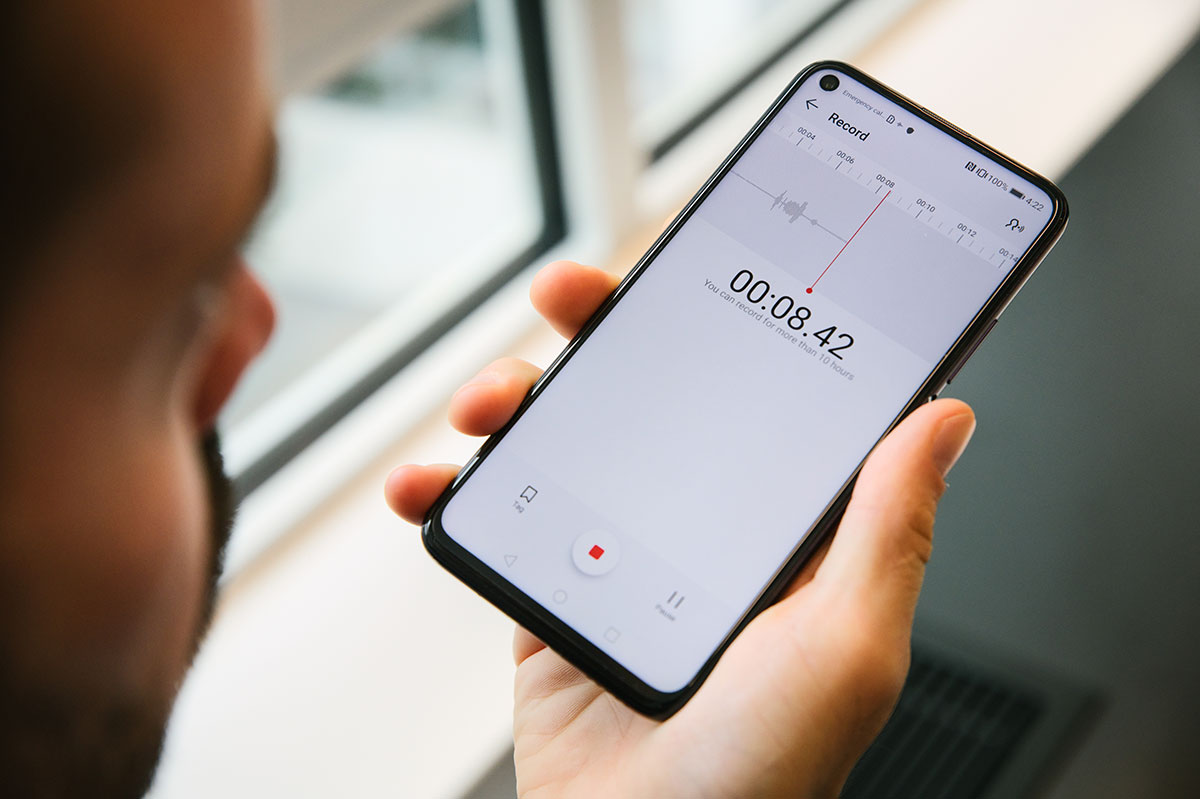 Recording a memo with the Honor 20 Pro
The device redeemed itself somewhat in our test results for recording. Even so, Timbre results were below average across the board. Although we could not blame this on any particular sub-attribute, sound clarity was an issue. Although spatialization was correct, we could still hear reverb, and that impacted the perceived distance of voices. Dynamics scores were reasonable; the results for recording Volume surpassed our expectations; and the results for Artifacts were decent, despite the presence of some unwanted noises in the background.
Altogether, the Honor 20 Pro does not offer a great listening experience, but results from our recording tests were better.
Sub-scores explained
The DXOMARK Audio overall score of 53 for the Honor 20 Pro is derived from its Playback and Recording scores and their respective sub-scores. In this section, we'll take a closer look at these audio quality sub-scores and explain what they mean for the user.
Playback
Timbre
Black Shark 5 Pro
Best: Black Shark 5 Pro (89)
The overall Timbre score of 57 is the second lowest among the devices we have tested so far but the Honor is performing much better than the Sony Xperia 1. It's noticeably worse than the iPhone XS Max, though, as you can see the speaker frequency response graph above below.
Music playback frequency response
For playback timbre, we measure the bass, midrange, and treble frequencies, and then evaluate the tonal balance among them. There is a significant difference between the amplitude of the bass frequencies when compared to the midrange and the treble, which perform better. However, there was a dip even at the treble frequencies.
On certain tracks, the audio rendering through the speakers produced a canned sound. And for certain genres of music, the poor tonal balance would be a significant problem. The device performed worst with our hip hop test file, but scored significantly better with our pop music soundtrack. However, we measured a very good performance for movies—at a level that you would normally expect from much higher-priced devices.
Dynamics
Black Shark 5 Pro
Best: Black Shark 5 Pro (81)
The Honor 20 Pro's results for Dynamics were below the average in terms of our current rankings, but this said, it almost matched the higher-priced and more impressively kitted-out Samsung Galaxy S10+.
Drilling down, our engineers found that the attack, bass precision, and punch were so-so; its volume dependency—how the dynamics change depending on the user-selected volume—outperformed the other sub-attributes (and in fact, the Honor 20 Pro's tally for this sub-attribute was only slightly lower than for the high-end devices in our current ranking).
The Honor 20 Pro performed similarly for dynamics across the range of sound files we used, whether music, movies, or games.
Spatial
Black Shark 5 Pro
Best: Black Shark 5 Pro (88)
At 26, the Honor 20 Pro's Spatial score was the worst score in our current rankings by far. To give you some perspective on just how poor the result is, the next-higher device, the Sony Xperia 1, scored 12 points higher. The highest results in our existing rankings were for the Apple XS Max and the Huawei Mate 20X, both of which scored in the 70s.
We want to point out that the Honor Pro is the only device we have tested so far with a single speaker, so it was a given that it was never going to produce any wideness or measurable soundscape. The balance—keeping the perceived sound in the center of the viewscreen—was also disappointing. The device's ability to convey localizability (distinguishing specific audio elements within the soundscape) could be described as mediocre. Our distance test results, however, were good. For example, while watching a movie, the distance of the voices was conveyed quite accurately in the playback.
Despite just having one loudspeaker, the device was able to spatialize our hip hop soundtrack very well. We found other sound files were to be wanting, especially when we tested the audio for gaming.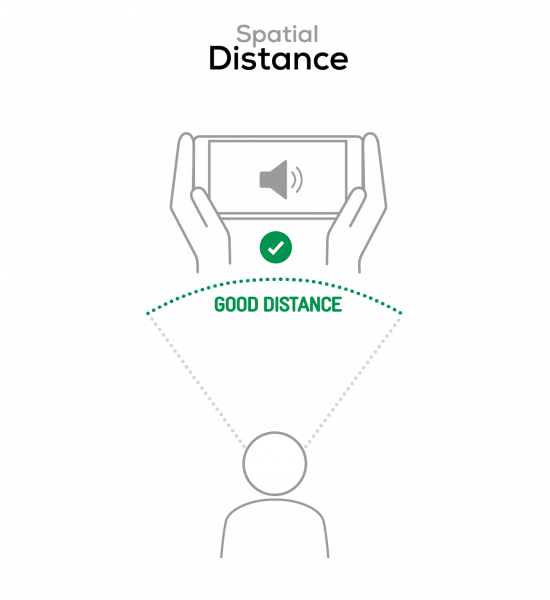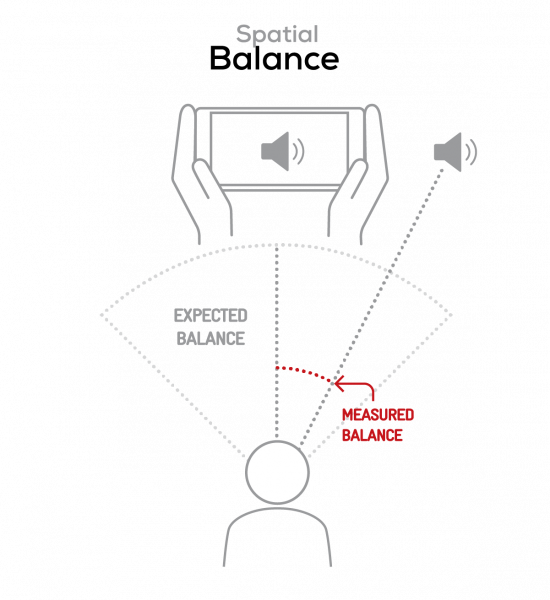 Volume
Nubia RedMagic 7 Pro
Best: Nubia RedMagic 7 Pro (91)
With a score of 53, the Volume total can only be described as poor. Only the Sony Xperia 1 performed as poorly. The best for overall playback volume was the iPhone XS Max, which scored 76.
Nevertheless, the Honor 20 Pro's volume consistency was nicely configured. As you can see below, there is a very steady slight curve over a total of 14 steps, which compares well with other devices in our current rankings. Volume consistency therefore is good, even if the last two steps are very close together. This said, the only device in our ranking that did not produce stable volume consistency was the Sony Xperia 1.
We carried out objective measurements in our laboratories on recordings of both hip-hop and classical music played at the maximum user volume step.
| | |
| --- | --- |
| Hip-Hop | Classical |
| 70.5 dBA | 68 dBA |
We also measured the maximum volume and the minimum volume, which were average to good, although our engineers observed that the minimum volume was too high in our objective tests. Perceptually, however, the sound comes across as low, and this affects the clarity, especially in quiet environments. Maximum loudness is good, especially for a mono speaker, but not as loud as for some high-end devices.
Artifacts
Xiaomi Redmi K50 Gaming
Best: Xiaomi Redmi K50 Gaming (113)
This is the one area in which the reasonably-priced Honor 20 Pro came out on top in our current ranking, beating the flagship devices from Apple, Samsung, and Huawei. With a score of 88, it beat the next-best devices for artifacts, the Sony Xperia 1 and the iPhone XS Max, by a margin of 4 points. (Note, however, that the difference between the top-performing device and the bottom was only 9 points, so you should not read too much into this.)
For both noise (such as unwanted static) and temporal (volume fluctuation and pumping) artifacts, the Honor 20 Pro performed impeccably. It also kept spectral artifacts in check, but not to the same degree. However, user artifacts were very high, which can be a danger with monaural devices. A finger can accidentally cover the loudspeaker and there is no backup speaker to compensate for this.
Nevertheless, the device manifested few artifacts overall when we tested it with our electronic, hip hop, and pop files. It was virtually flawless in our gaming use case.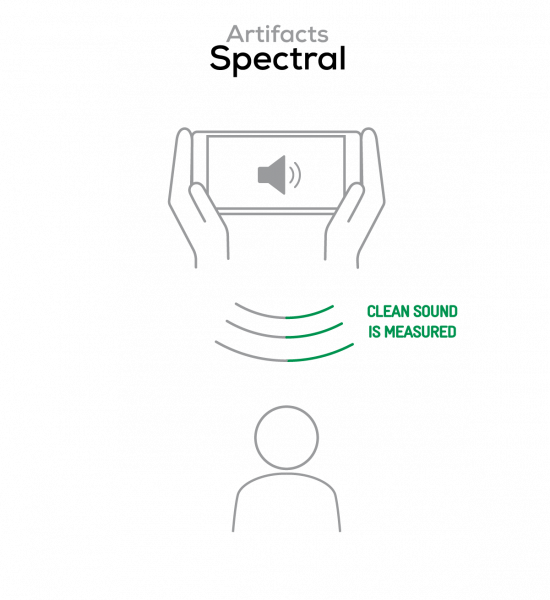 Spectral artifacts are fairly well-controlled.
Recording
Timbre
Honor Magic3 Pro+
Best: Honor Magic3 Pro+ (91)
The Honor 20 Pro performed below average when we tried to reproduce the timbre of an original recording, but there was no specific sub-attribute that dragged down its performance.
Selfie video frequency response
The illustration above shows the frequency response for our life video use case. For this use cases, the most important sounds are voices, which tend to exist within the midrange, but we can observe a massive drop-off in amplitude when recording treble frequencies. But this is an objective measurement; in our perceptual tests, the results were even more uncertain. Overall, timbre is poor across the frequency range. Additionally, clarity is low, producing a very canned or artificial sound. Also in our perceptual tests, voices seem muffled.
Dynamics
Black Shark 5 Pro
Best: Black Shark 5 Pro (81)
The recording Dynamics of the Honor 20 Pro were decent. Although it came in last in DXOMARK's scoring for Dynamics, there were only 11 points between it and the best device in this category. Both sub-attributes, the envelope and the signal-to-noise ratio, were satisfactory. Life videos were the best-performing use case; but its results for recording an electronic concert in our listening room were below average.
The Honor 20 Pro's signal-to-noise ratio is still a little shallow in certain use cases. Improving the microphone's directivity could partially help to increase it. Additionally, the envelope is too rounded, and voices are not sharp, especially when we tested it for a meeting use case.
Spatial
Black Shark 4S Pro
Best: Black Shark 4S Pro (78)
The Honor 20 Pro's Spatial results ranking placed it third in our current ranking, with the device scoring particularly well for localizability, wideness, and distance. Directivity dragged the overall score down, however, but this appears to be an issue for all the devices that we have tested so far. (Directivity is the ability of the device to record sounds coming from any direction at the same volume level.)
In summary, the overall spatialization is accurate, but reverb can still be heard and this inevitably impacts the distance of perceived voices. Our engineers think that microphone directivity could be implemented better in other use cases besides meetings or selfie videos.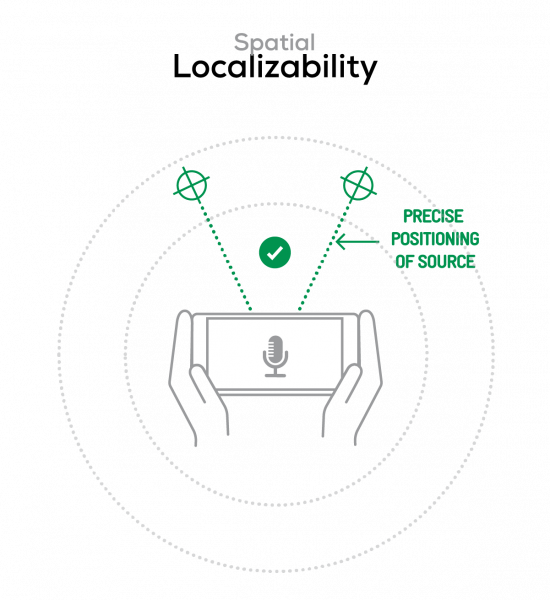 Good spatial localizability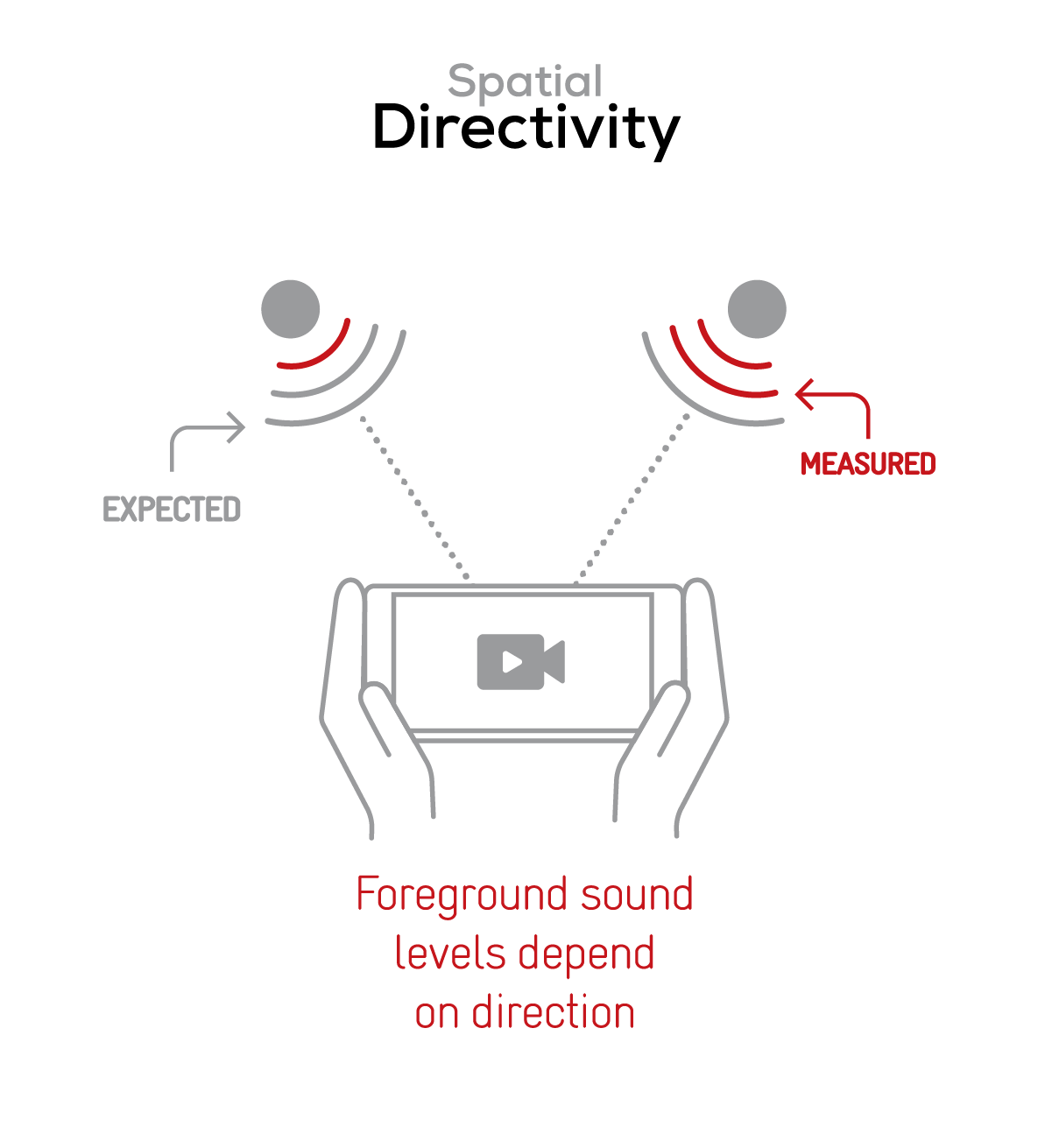 Volume
Black Shark 5 Pro
Best: Black Shark 5 Pro (99)
The quality of the Honor 20 Pro's maximum volume sub-attribute surpassed many high-end flagship devices tested so far, with little distortion in virtually all use cases. The iPhone XS Max scored only slightly better at 75 points. However, the Honor 20 Pro completely outclassed the Samsung Galaxy S10+, which scored particularly poorly for volume overall, and for the maximum volume sub-attribute in particular.
Here are our test results, measured in LUFS (loudness unit full scale); note that results lower than –24 are unacceptable.
| | | | |
| --- | --- | --- | --- |
| Meeting | Life Video | Selfie Video | Memo |
| -21.6 LUFS | -19.4 LUFS | -17.3 LUFS | -18.1 LUFS |
But there is always room for improvement. While maximum volume was by far better than almost other devices we have tested, the overall loudness was lower and more in line with our expectations, and therefore not as impressive. But the real challenge for the Honor 20 Pro (as for competing devices) is low output volume for electronic concerts, which could be increased.
Artifacts
Black Shark 5 Pro
Best: Black Shark 5 Pro (97)
With an overall score of 64, the Honor 20 Pro's results were more or less in line with the results we obtained from the other tested devices. The Honor device produced few temporal and spectral artifacts, and other artifacts were also reasonably low. Occlusion wasn't a particular issue. When microphone occlusions do occur on occasion, the Honor 20 Pro cannot compensate for them well, resulting in an unwelcome unbalance and changes in timbre such as pumping (annoying auto gain control), along with noises generated from the user's finger itself. You can hear some of the artifacts for yourself in this sample recording:
In line with many other devices, there were few artifacts in most use cases. Recording electronic concerts produced the worst result; use cases where voices were most important produced the best results. However, our engineers noted that voices can suddenly become unbalanced if a short and high-level sound occurs during recording.
Background
Black Shark 5 Pro
Best: Black Shark 5 Pro (60)
Microphone background artifacts were numerous, and meant that the Honor 20 Pro fared far worse than any other devices that we have tested to date. Nevertheless, the device put in good performances for both tonal balance and directivity.
This said, the Honor 20 Pro's handling of background lacks directivity in life and selfie videos and memo use cases. It also lacks bass, and the various sound elements seem mashed together, producing a generally unnatural sound. Additionally, wind noise is not reduced and is very annoying.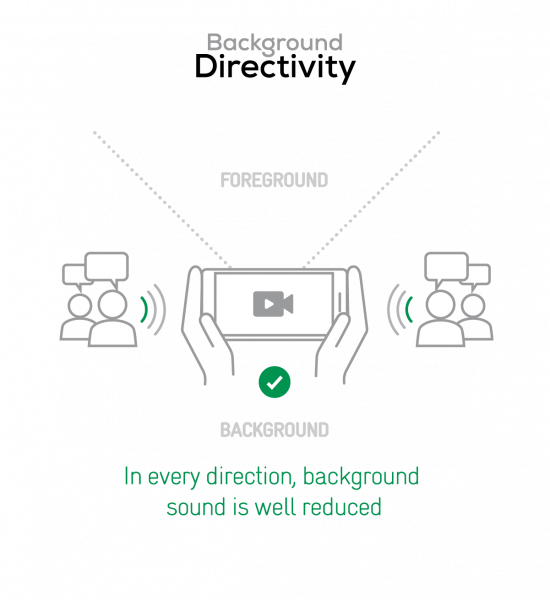 Good background directivity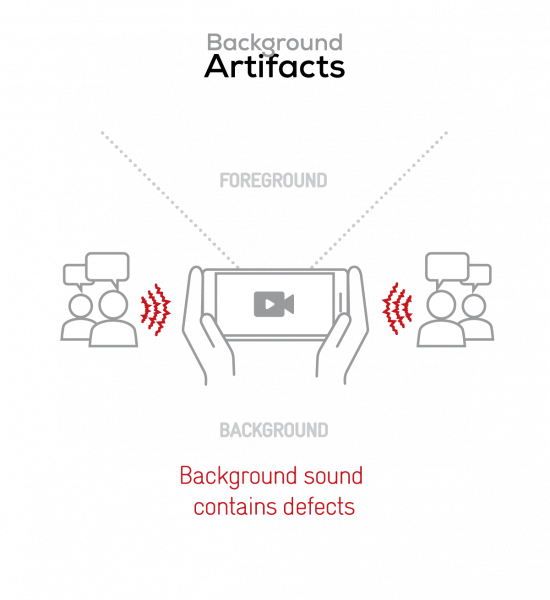 Background artifacts are audible.
Conclusion: Mediocre Playback results, but better Recording
Our expectations before we tested the Honor 20 Pro may have been raised because of the good test results of its camera capabilities when launched in May. However, the overall results for audio were rather disappointing: the speaker scores were inadequate (but not the worst), although spatial playback was a particular problem.
However, the flagship device from Honor fared better as a recording device. It did stumble occasionally, but only on the use cases that all the other devices have found difficult, such as recording electronic concerts. On the whole, the Honor is worth a consideration for those who don't want to spend premium flagship money on a smartphone but still desire decent sound performance.
Playback
Pros
Good overall achievement for a mono speaker
Well-handled noise and temporal artifacts
Decent dynamics
Cons
Spatial performance limited due to mono speaker
Poor total volume
Recording
Pros
Maximum supported loudness is high
Decent timbre and dynamics
Cons
Timbre is poor across the spectrum—bass, midrange, and treble
Reverb can be heard and impacts spatialization
No microphone directivity
Signal-to-noise ratio is poor and voices are not sharp enough