The HTC U11 was the best device tested with the original DxOMark Mobile protocol and retains its number one ranking with the updated DxOMark Mobile protocol, sharing the top spot with the Google Pixel. Although the two devices have achieved the same overall ranking, they have done so in different ways (highlighted by the new test protocol). Read this review to find out more.
Key camera specifications:
1/2.55-inch 12MP BSI CMOS sensor with 1.4μm pixel size
f/1.7 aperture
Optical Image Stabilization (OIS)
Dual LED flash
4K video recording with Hi-Res audio and 3D audio recording
Pro mode with manual control, 32 sec. long exposure, and RAW format
Please note that for this article, we retested the HTC U11 with our updated DxOMark Mobile test protocol that includes tests for zoom performance and bokeh quality, among other characteristics. You can still find our original HTC U11 review from May 2016 here.
Test summary
Using our previous testing protocol, the HTC U11 achieved an overall score of 90, making it the highest-rated smartphone camera we'd ever tested, so naturally we made it a high priority for testing following our new protocol. It once again attained a very high score of 90, making the U11 the joint number one in our new ranking, together with the Google Pixel. Although the HTC's score is the same as the Pixel's and is similar to the Apple iPhone 7 Plus, the details of our testing reveal some key areas of differentiation.
Bright light
Our scores indicate that the U11 is one of the best devices to date for capturing high-quality images in bright light conditions, with vibrant colors and excellent levels of detail. Thanks to its phase detection focusing system, the HTC U11 keeps subjects sharp in all conditions. As with most smartphones without optical zoom, one thing that you need to avoid with the HTC U11 is zooming. The camera relies on a digital zoom and you don't have to zoom in far before it starts to lose detail.
Low light and Flash
The HTC U11 also performs very well in low light, delivering images with good texture and detail for both handheld operation and when mounted on the tripod in our test lab. The autofocus remains fast and accurate in low light, and the U11 is capable of capturing good exposures even in very dim conditions. Noise is controlled very well in low-light conditions down as far as 5 Lux, and flash images show good detail as well.
You can see below that the HTC U11's low-light images (100 Lux) compare well to the competition and show good detail and remarkably low levels of noise.
Video
With an overall score of 84, the HTC U11 gives a good account of itself in video mode. Its strengths in this area lie in exposure, noise control, and autofocus, where it leads the way. Its color reproduction, stabilization, and control of artifacts, however, are a little behind that of the Google Pixel and the iPhone 7 Plus.
Photo scores explained
The HTC U11 achieves a total photo score of 90, which is calculated from its scores in tests that examine different aspects of its performance under different lighting conditions. In this section we'll take a closer look at these image quality sub-scores.
Exposure and Contrast
The HTC U11 generally handles exposure well, but it can make scenes appear slightly brighter than some other cameras in daylight, so you may need to adjust the exposure a little. In comparison with the original scene, it also gives images a slight boost in contrast, which helps make the results attractively punchy. In addition, its dynamic range is wide for a smartphone camera, on par with that of the Apple iPhone 7 Plus, and just a little behind the Google Pixel. The U11 performs especially well in very low light, which is good news for anyone shooting at evening events without flash.
In the scene below, the HTC U11 captured a slightly brighter image than the competition and although there's still some detail in the shadows, it's not quite so clear as in the Google Pixel image. Nevertheless, contrast levels are good.
In the high-contrast scene below, there's good shadow detail, but the sky in the distance is much brighter than in the images from the other two cameras.
In the 1-Lux studio test image below, there is noticeable vignetting in the shot from the U11, but the center of the scene (shot in very low light) looks good — so a nice exposure overall.
Color (83 points)
An overall color score of 83 indicates that the HTC U11 renders color very well in a range of lighting conditions. It performs well in low and artificial light, with images shot indoors pleasantly warm, but it is also very good in daylight, with faithful color rendering. That said, there is sometimes a slight blue cast in sunny conditions and skies can tend towards cyan (which indicates that the red color channel has started to saturate).
Color shading is well-controlled outdoors under bright light, but some artificial lighting, particularly fluorescent light, can cause color shading. These variations in color are a consequence of having a compact camera module and a wide-angle lens. For example, here the center of the HTC U11 image is greenish, while the outer areas are warmer.
Autofocus
HTC has equipped the U11 with a phase detection autofocus (PDAF) system and this proves to be both fast and accurate, delivering sharp images quickly even in very low lighting conditions, along with trouncing the iPhone 7 Plus for speed.
Detail (74)
Noise
The HTC U11 comes with HDR Auto Boost. This means that the camera automatically takes several shots and merges them to produce a composite image that has lower noise and better detail than an individual shot taken in low light. This feature, along with its stabilization system, enables the U11 to capture a high level of detail, with noise that's controlled well even in images shot in very low (5 Lux) light conditions (whether hand-held or on a tripod). Again, this is very good news for social photographers shooting in low light.
In the 100% crops below, you can see that in good light the HTC images show an impressive level of detail; what's more, the detail looks natural under close scrutiny.
Even when shooting in just 5 Lux of light, roughly equivalent to a lit city street at night, there's little noise visible and a high level of detail in images from the HTC U11, as you can see in the 100% crops below.
There's always a balance that needs to be struck between noise and noise reduction. At very low light levels, HTC decided to let a little more noise show in the U11's images and this makes the image appear slightly more detailed and sharper than those from the Pixel.
Artifacts
While the HTC U11 does good job of keeping artifacts in check, sharpness isn't quite as uniform across the imaging area as we would like. Some images taken outside also suffer from noise and color fringing along high-contrast edges. You can also see moiré in some fine repeating patterns such as distant railings.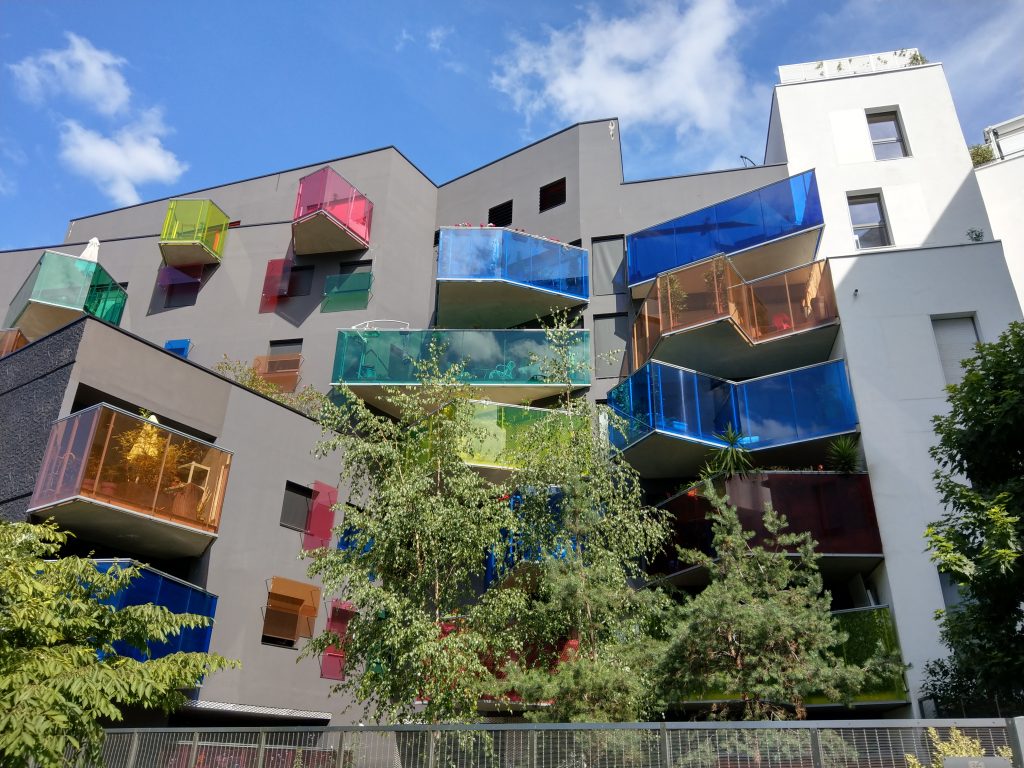 If you click through to the full-size version of this image, you'll see that the U11's lens produces some noticeable edge softness.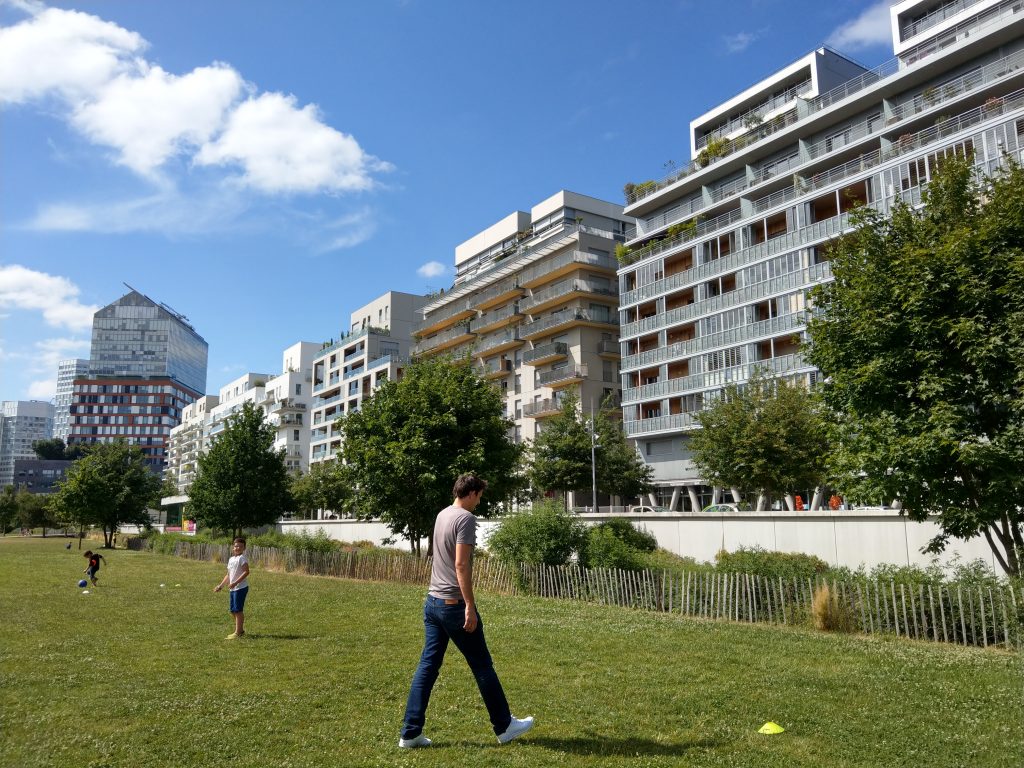 Areas with fine details, such as the railings on the building at the center of this image below, can exhibit some moiré patterns.
Flash
A key issue when using the U11's flash is that it underexposes images significantly when the camera is more than 1 meter (or about a yard) from the subject. Also, while the white balance of the flash illumination is good in natural light, when you combine the flash with tungsten illumination, the low flash output allows the ambient light to influence the color, giving a yellow cast. Color shading also becomes an issue in mixed lighting conditions.
Zoom
The HTC U11 has a digital rather than an optical zoom, so the camera makes use of cropping and interpolation. Shots taken at medium zoom range have decent texture, but detail resolution isn't good. At long zoom ranges, details are almost completely lost. Given a choice between zooming and moving towards the subject, it's advisable to move.
As you can see in the 100% crops below, zooming to the longest distance destroys all texture and detail.
As you can see in the 100% crops below, the iPhone 7 Plus image isn't ideal, but it's preferable to the U11 image at the furthest zoom point.
Bokeh mode (20)
With its small sensor the HTC U11 has extended depth-of-field and no computational imaging features to improve the way the image renders out-of-focus areas, it is not surprising to see a low score here.
Video scores explained
The HTC U11 achieves a total video score of 84. As with the photo scores, this is calculated from the scores it achieves in a number of tests that help define its video capabilities. Let's take a look in more detail at how it shapes up.
Exposure and contrast (83)
While the HTC U11 generally records videos with good exposure, and is capable of adjusting quickly and smoothly when light conditions change, it has a somewhat limited dynamic range, which can lead to highlights being lost in high-contrast scenes.
Color
As with stills, the U11 records attractive colors in a range of lighting conditions. However, while the white balance is accurate, the transition that occurs when moving between different light types is too abrupt, with some overshooting and visible adjustment. Color shading is also sometimes visible, making areas that should be the same color appear different within the same scene. Footage shot outside in sunshine can also exhibit a blue cast. Meanwhile, as is often the case, footage shot in low-light conditions has a strong orange cast.
Autofocus
The phase detection AF of the HTC U11 also proves its worth in video shooting, getting subjects sharp quickly in all conditions—although there's occasional fluctuation in focus under low-light conditions. The PDAF also tracks subjects fairly well.
Texture
Noise
Although the HTC U11 doesn't achieve an especially good score for texture in video mode, it's better than the Google Pixel and the iPhone 7 Plus, and it scores extremely well for noise. Interestingly, and perhaps as a consequence of temporal noise reduction coming into play in low-light conditions, videos shot indoors (that is, in mid-range light) have significantly more noise between frames than those shot in low light or outdoors. Video shot indoors and in low light also has good texture and detail, but fine details are lost in bright light.
Artifacts
The U11 performs well here in general, but glare or ringing around some light sources and judder effect (which makes movement look jerky) bring the score down a little. That said, judder effect, which is caused by using fast shutter speeds, is very common and is seen with all the smartphone cameras we have tested to date. There's also some rolling shutter or jello effect visible with fast moving subjects, but it's not bad.
Stabilization
Overall, the HTC's video stabilization works reasonably well, but there is often some movement visible in footage shot when standing still or walking (this is a common issue). In addition, there is sometimes a variation in the sharpness of frames in the same clip.
Conclusion
Our new mobile testing protocol allows us to make finer distinctions and comparisons among new smartphone cameras, and while there is some jockeying for position, the HTC U11 still retains its top spot as the highest-scoring smartphone camera we've tested to date.
While it produces good-quality images in all lighting conditions, its strong suit is in low light, where it outputs pictures with good detail and low levels of noise. Furthermore, those results are good whether the camera is on a tripod or is handheld — and that's an important consideration. Its phase detection autofocus system is also major plus point, ensuring sharp stills and video in a range of conditions.
Where it doesn't perform so well is with zooming and bokeh — though given the lack of a dual-cam setup, that's not too much of a surprise. If you can, it's best to move towards a subject rather than zoom in for tighter cropping. And although the U11 can capture high-quality portrait images, it can't replicate that shallow depth-of-field effect that you get with the iPhone 7 Plus's Portrait mode or similar systems.
90
camera
Pros
Excellent detail in all light conditions, handheld and on a tripod
Fairly good exposure, even in very low light
Very good exposures in low light
Good color rendering in all light conditions
Fast, repeatable, and accurate autofocus
Good detail when shooting with flash
Pros
Good exposure
Fast autofocus
Good noise control
Cons
Limited highlight dynamic range
Cool cast on some outdoor scenes
Blue skies tend to turn cyan
Visible fringing in bright light
Cons
Can't match the competition for color
Slightly abrupt white balance transition
Limited dynamic range