The Nokia 8.3 was announced in spring of 2020 and began shipping in the summer. It has solid mid-range specs, with a Qualcomm Snapdragon 765G chipset providing enough power for most users and the name-sake 5G radio for high-bandwidth data where supported. There's a 6.81-inch IPS LCD screen, and two configurations: 64 GB of storage with 6 GB of RAM and 128 GB of storage with 8 GB of RAM. A microSDXC card slot allows for expanded storage.
There are four cameras on the back, with three used for direct imaging. The main wide module has a 64 MP 1/1.72-inch sensor that bins down to 12 MP output, paired with a 26 mm-equivalent f/1.9 lens. A 12 MP sensor behind a 16 mm-equivalent f/2.2 ultra-wide lens offers extra coverage. There's no dedicated tele-camera, but the phone features a 2 MP macro camera for closeups (which doesn't factor into its DXOMark score) and a 2 MP depth map sensor for simulating shallow depth of field.
The Nokia 8.3 5G shoots 4K video at 30 and 60 fps, 1080p video at up to 240 fps, and 720p at up to 960 fps for more pronounced slow-motion effects. Read on to find out this midrange Nokia fares in our tests.
Key camera specifications:
Quad camera
Standard-wide: 64 MP 1/1.72-inch sensor with 0.8µm pixels and 26 mm-equivalent f/1.9 PDAF lens
Ultra-wide: 12 MP 1/2.52-inch sensor with 1.4µm pixels and 16 mm f/2.2 AF lens
Macro: 2 MP sensor
Depth sensing 2 MP camera
Dual LED flash
4K/30,60 fps, 1080p/30, 240 fps, 720p/960 fps, gyro-EIS (tested at 4K/30fps)
About DXOMARK Camera tests: For scoring and analysis in our smartphone camera reviews, DXOMARK engineers capture and evaluate over 3000 test images and more than 2.5 hours of video both in controlled lab environments and in natural indoor and outdoor scenes, using the camera's default settings. This article is designed to highlight the most important results of our testing. For more information about the DXOMARK Camera test protocol, click here. More details on how we score smartphone cameras are available here.
Test summary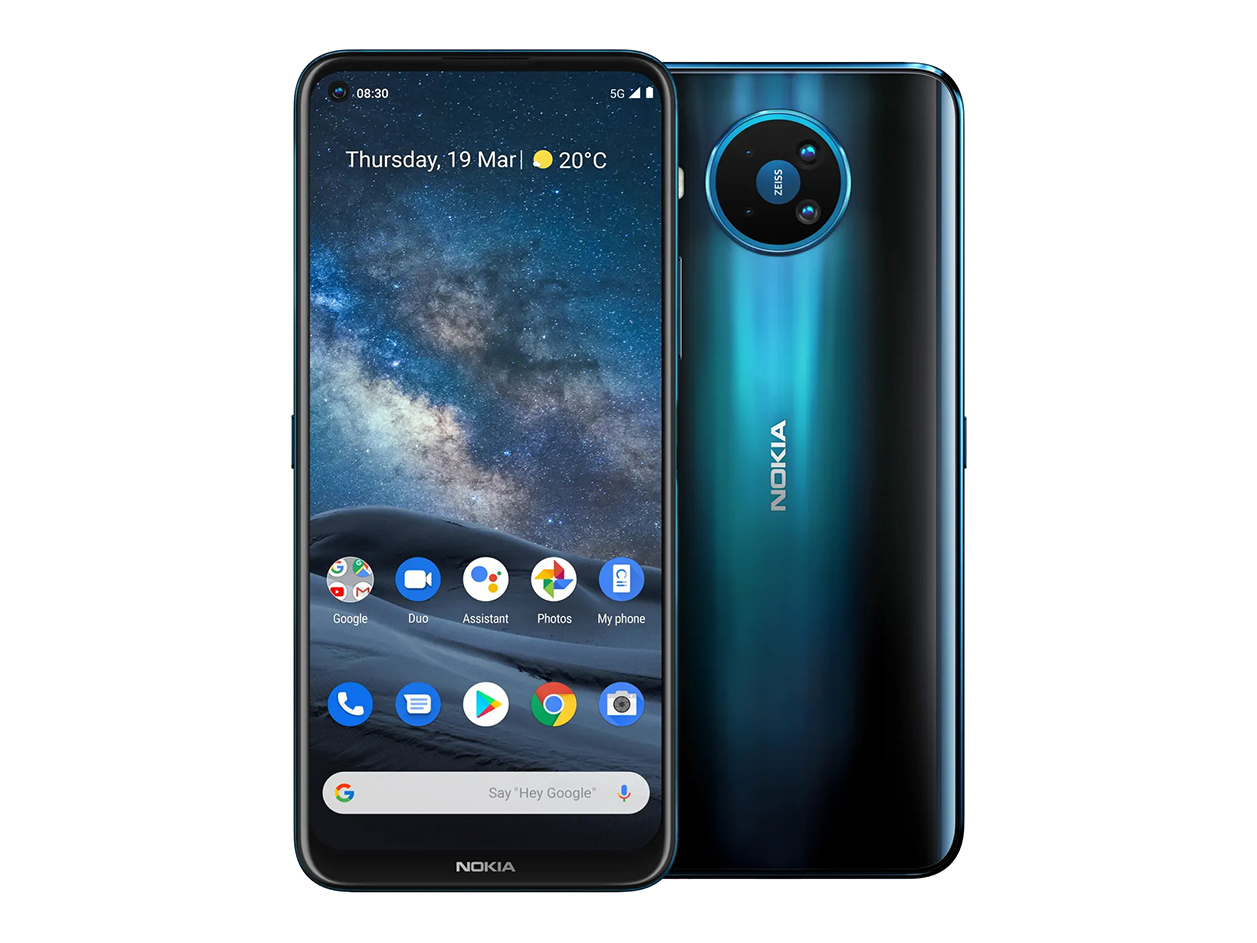 Nokia 8.3 5G
86
camera
With an overall Camera score of 86, the Nokia 8.3 5G is one of the lowest-scoring phones we've reviewed since changing to version 4 of our test protocol in late 2020, In fairness, though, we've been focusing mostly on higher-end devices since then. The Nokia's Photo score is 87, with generally middling performance across categories along with a few more serious stumbles.
The Zoom sub-score is 33, thanks to a fairly capable ultra-wide module, but the Nokia's tele performance is disappointing compared to phones with a dedicated longer focal length camera.
A Video sub-score of 86 is weighed down by particularly poor color performance and otherwise middling scores, apart from autofocus and stabilization, which are reasonably effective.
The Nokia 8.3 5G captures fairly accurate exposures, but it gets unstable in high dynamic range scenes, with inconsistent exposure from one frame to the next. Those high dynamic range scenes also lead to clipped highlights in the resulting photos, as the camera's dynamic range is quite limited.
Color is reasonably accurate, though again, HDR scenes sometimes trip up the color rendering. Low detail is a weakness of the Nokia 8.3, but noise is also quite high, even in bright lighting conditions. Strong chroma noise becomes intrusive at low light levels. Preview performance is poor, with exposure differences noted between preview and final output and no blur preview in portrait mode.
Autofocus is slow, with half-second delays measured under even easy lighting conditions in which many phones show near-instant AF timing. The Nokia 8.3 loses points on its artifact score for hue shift (especially in skies), color quantization, ringing (from oversharpening), ghosting, and some softness towards the edges of the frame.
In low light, noise is high and detail is low. At night, when the flash fires, exposure is fairly accurate, but otherwise the Nokia 8.3 tends to underexpose a bit. Noise is quite visible, especially in the the corners of the image.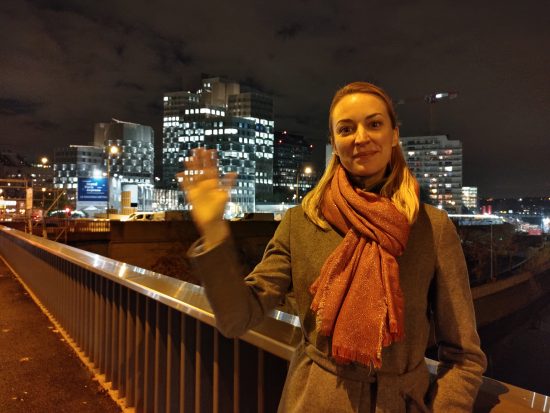 A night with flash off, exposure is a bit low, and noise is quite visible, especially in corners.
The Nokia 8.3 5G's ultra-wide camera delivers acceptable but not distinguished results. With a measured focal length of about 16 mm-equivalent, coverage is certainly wider than the main camera but not as wide as the best. Exposure is accurate, but detail is a little low, and our testers noted color shading and a strong orange cast when shooting indoors.
Cropping from its main sensor to zoom in, image quality is noticeably degraded at even short zoom ratios and goes downhill from there. In general, phones that crop from even a high-resolution sensor can't compete on the long end of the zoom with those that have dedicated tele-optics.
Despite the dedicated depth-sensing camera, the Nokia 8.3 5G produces frequent subject separation glitches in its portrait mode, and the blur gradient looks unnatural, so the simulated shallow depth-of-field effect is not very convincing overall.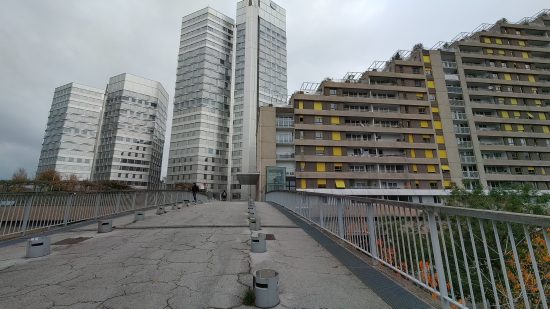 Ultra-wide shots are properly exposed with well-corrected distortion.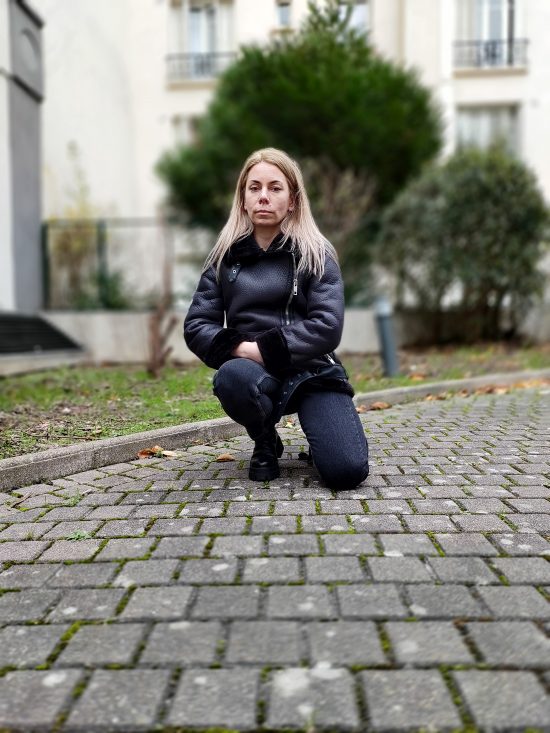 In portrait mode, depth estimation errors are frequent and blur gradient is unnatural.
The Nokia 8.3 5G's video performance generally leaves something to be desired. On the plus side, autofocus is consistent and reacts quickly and smoothly. Stabilization is effective when standing still. Target exposure tends to be low, though it does manage acceptable exposures in low light, where some phones have trouble.
However, dynamic range is as limited as with stills, so expect clipped highlights. Noise is visible at moderate light levels and becomes intrusive at low light levels, and detail could be better. Stabilization is not effective when walking. Our testers noted color casts under all lighting conditions.
Nokia 8.3 5G), indoor video
Conclusion
HMD Global, the owners of the Nokia smartphone brand, has shown some laudable willingness to experiment with the imaging technologies of its phones at the high end (even if the results can be mixed). But in the mid-range Nokia 8.3 5G, the company goes for a traditional camera configuration that looks fairly good on paper but fails to impress in practice. While potentially interesting as a reasonably powerful phone with 5G and a pure Android OS uncluttered by manufacturer modifications, imaging is not a particular strength of the Nokia when compared to the competition.
Pros
Accurate stills exposure
Generally accurate stills autofocus
Generally pleasant stills color rendering
Well-controlled ultra-wide distortion
Video AF consistent with fast, smooth transitions
Video exposure fairly accurate in low light
Stabilization effective when standing still
Cons
Dynamic range limited, exposure unstable
High noise, low detail
Slow stills AF
Low quality when zoomed in
Depth estimation artifacts, unnatural blur in portrait mode
Orange color cast in indoor ultra-wide shots, color shading outdoors
High noise in night shots, especially in corners
Color casts in videos
Video exposure low, unstable indoors and out
Ineffective stabilization when walking
In the Press