The OnePlus 7T Pro is the latest flagship phone from the Chinese company, and although it's a relatively minor upgrade from the 7 Pro released earlier in 2019, it is undeniably a top-tier handset. It features a 6.67-inch fluid AMOLED 90 Hz display and a powerful Qualcomm 855+ chipset with 8 or 12GB of RAM, and 256GB of internal storage (but no card slot). It ships with Android 10.
The triple-module camera setup is familiar from the 7 Pro. The main camera is a 26mm-equivalent f/1.6 lens in front of a 48MP 1/2.0-inch sensor that bins pixels into groups of four for 12MP output. There is also a 78mm-equivalent f/2.4 tele lens paired with a smaller 8MP sensor, offering a 3X optical zoom over the main module. An ultra-wide 13mm-equivalent f/2.2 module that shoots at 16MP rounds out the trio. The 25mm-equivalent f/2.0 selfie camera pops out of the phone, so there's no notch and minimal bezel.
The main and telephoto modules feature optical image stabilization (OIS) and phase detect AF, along with laser focus assist. There's a dual-LED flash, along with a low-light shooting mode for night scenes. HDR video capture at up to 4K (2160p at 30 or 60 fps) is possible, with electronic image stabilization in 30 fps modes.
Read on to see how the OnePlus flagship's imaging performance holds up against the competition.
Key camera specifications:
Triple camera
Primary: 48MP 1/2.0-inch sensor and 26mm-equivalent f/1.6-aperture lens
Ultra-wide: 16MP sensor and 13mm-equivalent (17.4mm measured) f/2.2-aperture lens
Tele: 8MP sensor and 78mm-equivalent f/2.4-aperture lens
PDAF autofocus & laser assist, OIS (main & telephoto)
LED flash, HDR
4K 30/60fps video with HDR, EIS at 30fps
About DXOMARK Camera tests: For scoring and analysis in our smartphone camera reviews, DXOMARK engineers capture and evaluate over 1600 test images and more than 2 hours of video both in controlled lab environments and in natural indoor and outdoor scenes, using the camera's default settings. This article is designed to highlight the most important results of our testing. For more information about the DXOMARK Camera test protocol, click here. More details on how we score smartphone cameras are available here.
Test summary
114
camera
With an overall DXOMARK Camera score of 114, the OnePlus 7T Pro ties its recent predecessor, the 7 Pro, and lands just below the top ten scores in our database. It is an impressive performance, nipping at the heels of Samsung's Galaxy S10 5G (116). It bests the Apple iPhone 11 (109) but doesn't quite catch the iPhone 11 Pro Max (117).
The 7T Pro's Photo score of 122 is also identical to the 7 Pro's, though there are small variations in the sub-scores. For example, the 7T's noise score is a few points short of the 7's, but there are small increases in the Night and Wide scores.
The 7T Pro's Video score drops two points from the 7 Pro's results, primarily due to small decreases in the Noise, Texture, Color, and Stabilization scores. Some frameshifting linked to the 7T Pro's stabilization algorithms was evident, which the 7 Pro did not demonstrate. On the other hand, the 7T Pro's Exposure, Autofocus, and Artifacts scores are fractionally better than its predecessor's.
OnePlus appears to have improved the 7T Pro's handling of scenes with challenging brightness ranges, with the 7T Pro's dynamic range very good under most tested conditions. In the example below, the 7T Pro does a better job of balancing the dark and bright parts of the image (though contrast is increased), comparable to the high-scoring Xiaomi Mi CC9 Pro Premium Edition.
Our backlit portrait test scene again shows the changes in OnePlus's approach to high-contrast subjects. The 7T Pro takes a more aggressive approach to preserving highlights than the 7 Pro; the result is fewer blown-out bright areas in the scene, but also darker shadows. However, despite the apparent loss of shadow detail in the sweater, the face is nicely exposed (though we did find some shot-to-shot exposure variation with faces). The intense HDR processing does introduce some haloing around the subject's head, though. The Xiaomi Mi CC9 Pro Premium Edition uses an exposure strategy similar to the 7 Pro's.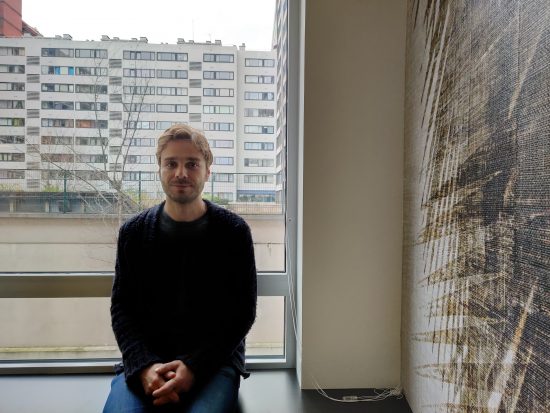 OnePlus 7T Pro, backlit portrait: good exposure on face and good highlight retention, but some unnatural HDR effects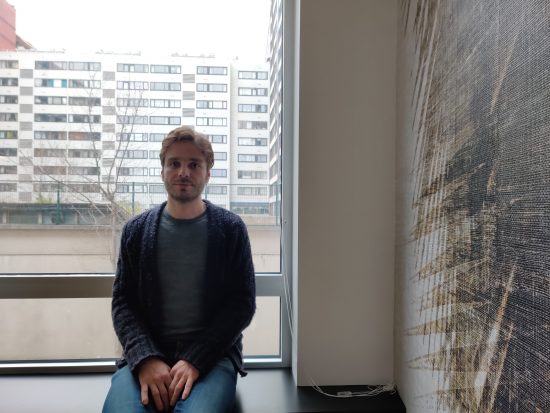 OnePlus 7 Pro, backlit portrait: blown highlights, darker face exposure, but more shadow detail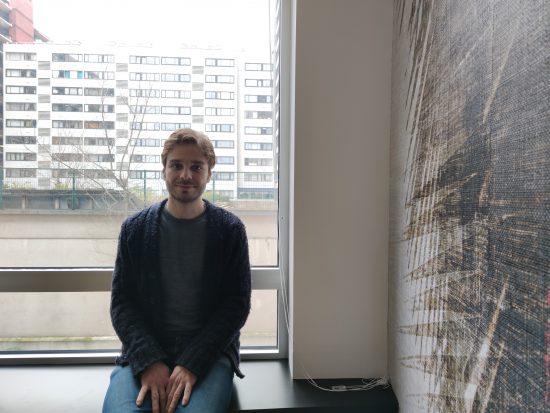 Xiaomi Mi CC9 Pro Premium Edition, backlit portrait: blown highlights
Although colors are generally saturated and pleasant, the 7T Pro tends towards a warmer white balance than is typical, both indoors and out. How you perceive this is largely a matter of taste, but it does occasionally lead to a yellow color cast. Color shading is well under control.
Overall, the 7T Pro preserves detail well under most tested conditions. In bright outdoor lighting, the 7T Pro's detail rendering is slightly improved over the 7 Pro. Noise is generally well controlled, although occasional processing glitches appear to introduce noise unevenly into areas of sky.
In low light, the older 7 Pro actually preserves detail more effectively than the 7T Pro, despite the fact that fine-grained noise remains visible in the 7T's output.
Autofocus performance was excellent under all tested lighting conditions. The 7T Pro's PDAF was extremely accurate, with the exception of some focus misses noted when testing the tele module indoors. Lab performance was uniformly fast and accurate. At the lowest tested light level of 20 lux, shutter lag was negative, with the phone's continuous buffer saving an image that was actually captured an instant before the shutter was triggered (behavior different from the already snappy 7 Pro).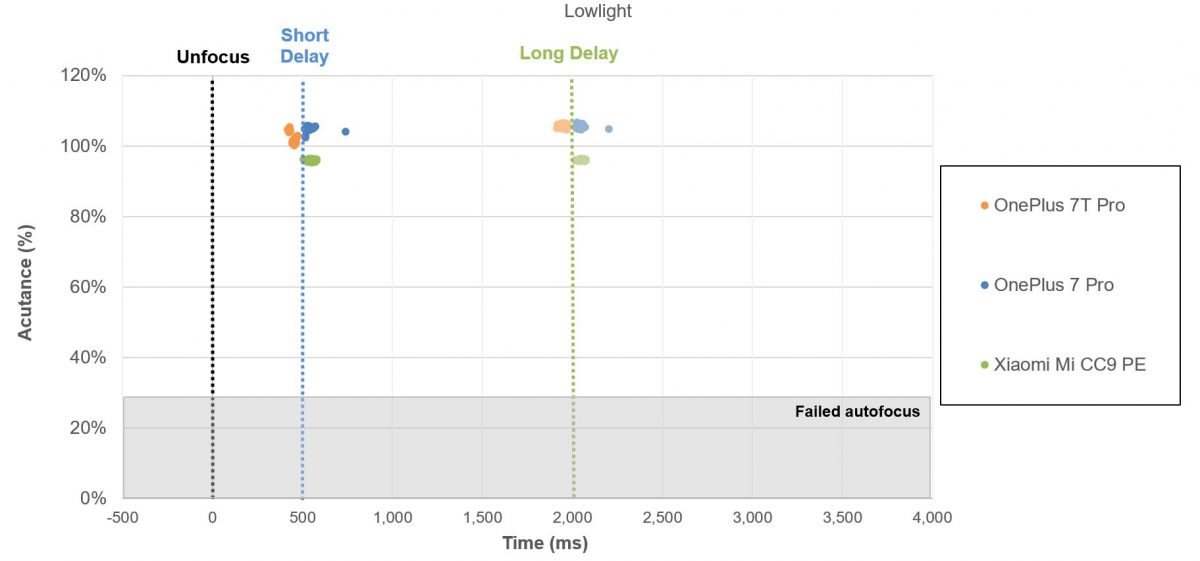 Part of assessing image quality is quantifying artifacts arising from computational photography glitches and the limits of the camera module's optical design. The 7T Pro's Artifact score of 84 is a strong performance, in line with some of the best-rated phones in our database (the 7 Pro achieved the same score). Still, it can exhibit some ghosting when it merges multiple frames. Fusion artifacts can be an issue, and images show ringing around high-contrast boundaries.
According to the official specs, the 7T comes with a 13mm-equivalent ultra-wide camera, but our test team measured an actual value of 17.4mm (probably due to distortion correction), which means the field of view is slightly narrower than on some competitors. Still, the OnePlus achieved a respectable score of 31 in the Wide category. Target exposure was accurate and colors were good, albeit with the slight tendency towards yellow mentioned earlier. As is generally the case with ultra-wide modules, quality takes a hit towards the edges of the frame: sharpness drops and noise increases, and color fringing is sometimes noticeable.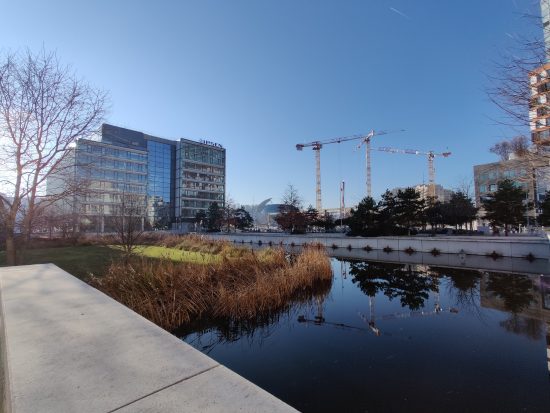 OnePlus 7 Pro, ultra-wide: good exposure, cooler colors
The 7T Pro does well in zoom mode and edges past its predecessor by a point to achieve a score of 72 in our Zoom category, but it's not quite on the same level as the best devices in this category. When zooming at medium range (2X), the 7T Pro delivers good detail, but at longer zoom ratios, a loss of detail is fairly noticeable, especially when compared to a class leader like the Mi CC9 Pro Premium Edition.
The 7T Pro does a good job overall with simulating background blur for portraits. Depth is well estimated, and the bokeh effect is well rendered, with a nice blur gradient and spotlights in the background (though the device sometimes inserts these circular highlights where they don't belong). Green tones are sometimes oversaturated, leading to unnatural-looking vegetation, and the general trend towards warmer colors carries over here. Despite the saturation issue, the 7T Pro achieves the same Bokeh score of 70 as the 7 Pro and the Mi CC9 Pro Premium Edition.
The OnePlus 7T Pro produces well-exposed night shots with good detail and only minor highlight clipping. There's a tendency towards red in the color rendering, but this is also part of the lighting of this scene.
The OnePlus 7T Pro achieved our highest score yet for its flash-on night portrait, which showed good detail preservation and accurate white balance, despite a bit of noise and color shift at the edges of the image. However, performance fell off considerably when the flash was turned off, with a serious loss of detail and too much motion blur and ghosting. But auto-flash portrait performance was also good.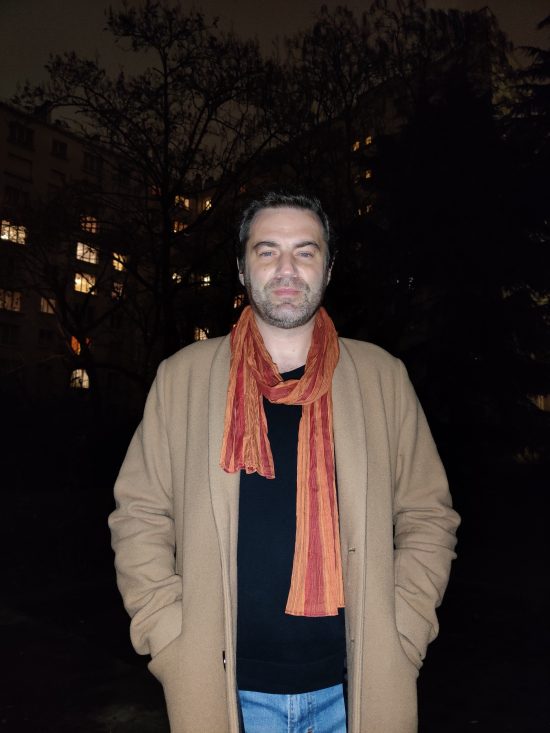 OnePlus 7T Pro, flash auto portrait: good detail and white white balance, underexposed background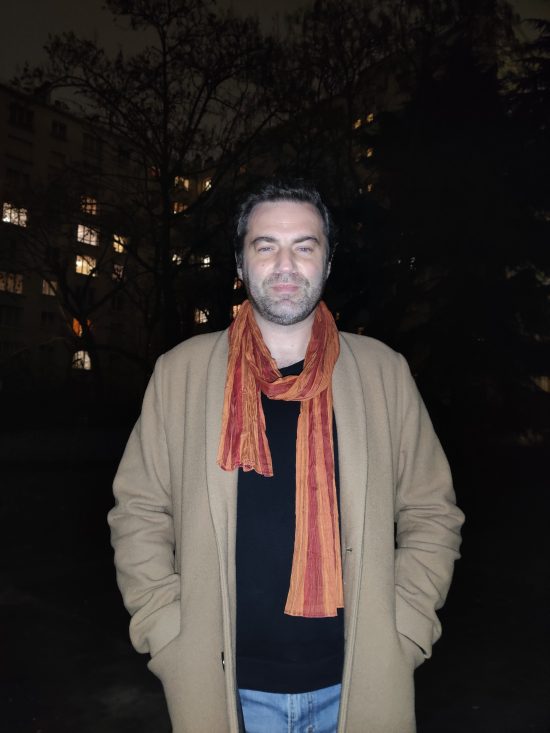 OnePlus 7 Pro, flash auto portrait: cool white balance, underexposed background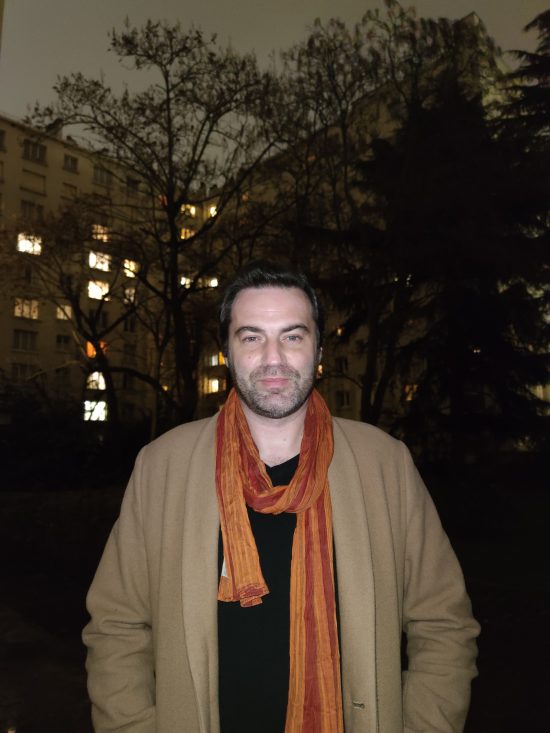 Xiaomi Mi CC9 Pro Premium Edition, flash auto portrait: better background exposure
The OnePlus 7T Pro's DXOMARK video score is 96, two points shy of its predecessor. Exposure is accurate and color is generally pleasant, though the tendency towards warmer tones is also visible in video capture, along with an occasional slight yellow-green cast. Some color shading is visible in chart tests, but not in real-world use. When lighting conditions change, transitions are usually smooth but not very fast. As in stills mode, autofocus is fast and accurate.
In bright conditions, noise is well controlled, and even in low light, noise remains impressively low. However, low-light noise can be a problem on moving objects, along with some aliasing and ghosting. Texture performance is slightly worse than for the 7 Pro. Image stabilization in video mode is also a bit less effective than for the 7 Pro, and frame shifts can cause distracting movement in clips.
OnePlus 7T Pro, outdoor video
OnePlus 7 Pro, outdoor video
Xiaomi Mi CC9 Pro Premium Edition, outdoor video
Conclusion
Despite being a very incremental upgrade over the OnePlus 7 Pro, the 7T Pro is a capable smartphone. Its imaging scores put it soundly in the upper echelons of our database, and its results rarely disappoint. Overall image quality is very good, with accurate exposure, generally pleasant color, and strong detail.
Though the 7T Pro shares most of its predecessor's hardware design, OnePlus appears to have tweaked some algorithms that have produced some differences in output. Most noticeably, HDR processing is more aggressive in the 7T Pro, improving highlight retention and delivering better-balanced output overall, despite producing occasionally overcooked results. The imaging pipeline is now biased towards a warmer color rendering in both stills and video, which looks nice when it works out, but can create a yellow cast when it doesn't. Video takes a small step back, dropping two points compared to the 7 Pro, but remains generally very good.
While there's no reason to move from the 7 Pro to the 7T Pro in terms of camera image quality, buyers ready to trade up from older handsets should definitely consider the latest flagship from OnePlus.
Photo
Pros
Accurate target exposure and wide dynamic range
Colors are generally pleasant and vivid
Detail is usually well preserved
Zoom detail is well preserved at medium ratios
Cons
Fine noise is present in most situations
Ghosting and halo artifacts
White balance can be too warm, creating yellow tones
Exposure variations on faces can occur in consecutive shots
Video
Pros
Accurate exposure
Fast and accurate autofocus
Pleasant colors
Well-preserved detail
Cons
Frame shifts visible, sharpness differences between frames in walking videos
Coarse noise visible on moving objects
Slightly limited dynamic range
Visible aliasing
In the Press