We tested the main cameras of the OnePlus 8 Pro earlier this year, and now it's time to consider its front camera. The single selfie camera peeks through a hole punch in the left corner of the screen, and has a 16 MP 1/3.06″ sensor behind a fixed-focus f/2.5 lens. These are pretty basic front camera specs for a flagship phone— a single module, no extra sensors, not even autofocus. But we saw that less can be more when we reviewed the Huawei Mate 40 Pro front cam, so read our OnePlus 8 Pro Selfie review to find out how the phone stacks up against the competition.
Key front camera specifications:
Primary 16 MP 1/3.06″ sensor
F/2.5-aperture lens with 29 mm-equivalent focal length
Fixed focus
Display-flash
1080p video at 30 fps
About DXOMARK Selfie tests: For scoring and analysis in our smartphone front camera reviews, DXOMARK engineers capture and evaluate over 1500 test images and more than 2 hours of video both in controlled lab environments and in natural indoor and outdoor scenes, using the camera's default settings. This article is designed to highlight the most important results of our testing. For more information about the DXOMARK Selfie test protocol, click here.
Test summary
Scoring
Sub-scores and attributes included in the calculations of the global score.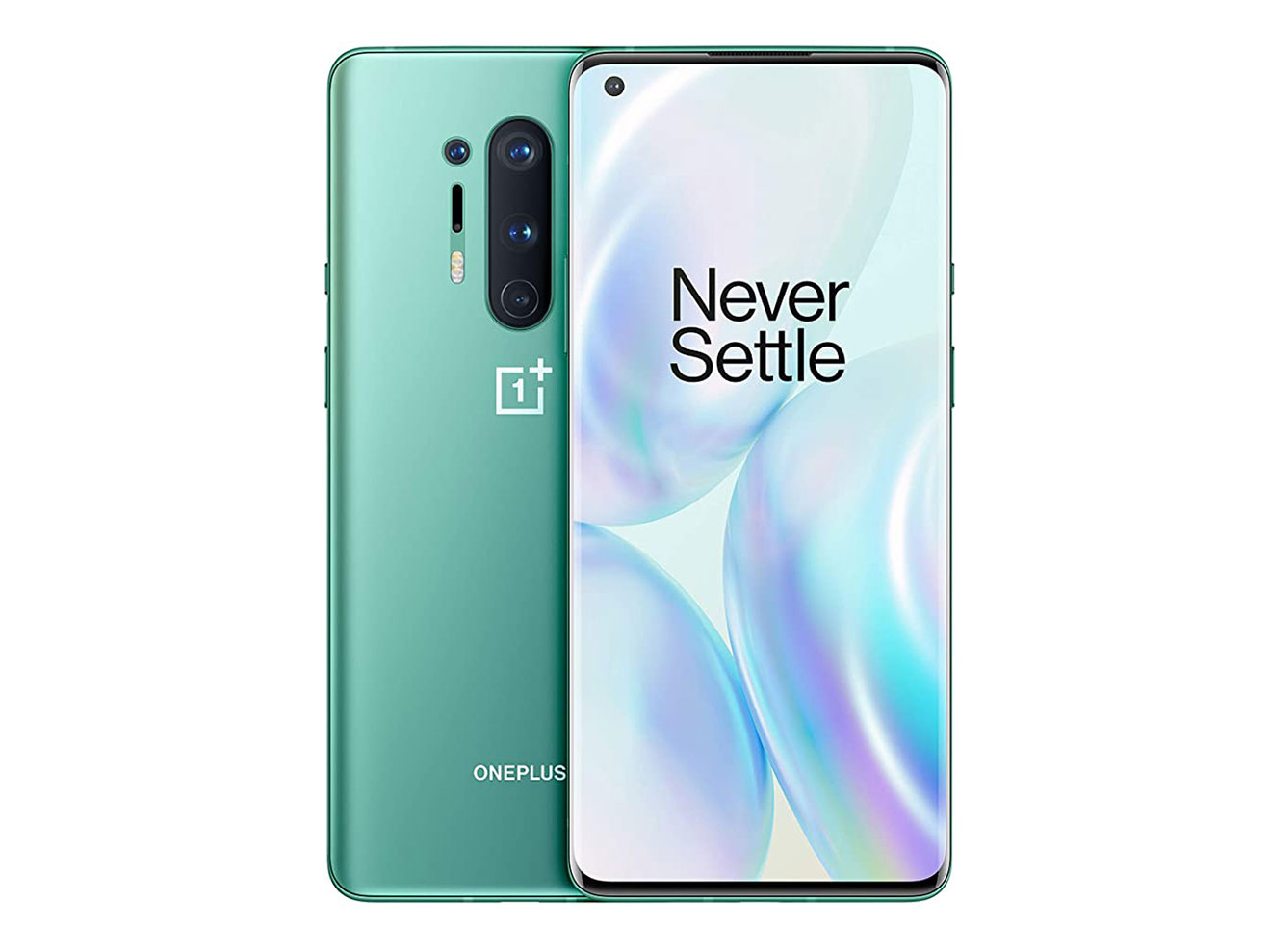 OnePlus 8 Pro
123
selfie
Please be aware that beyond this point, we have not modified the initial test results. While data and products remain fully comparable, you might encounter mentions and references to the previous scores.
With a DXOMARK Selfie overall score of 93, the OnePlus 8 Pro lands at the very edge of the top ten scorers in our database, just squeezing past the iPhone 11 Pro Max (92) and tying with the Huawei Mate 30 Pro. It's a solid performance based on fairly strong fundamentals, though there are areas that leave room for improvement.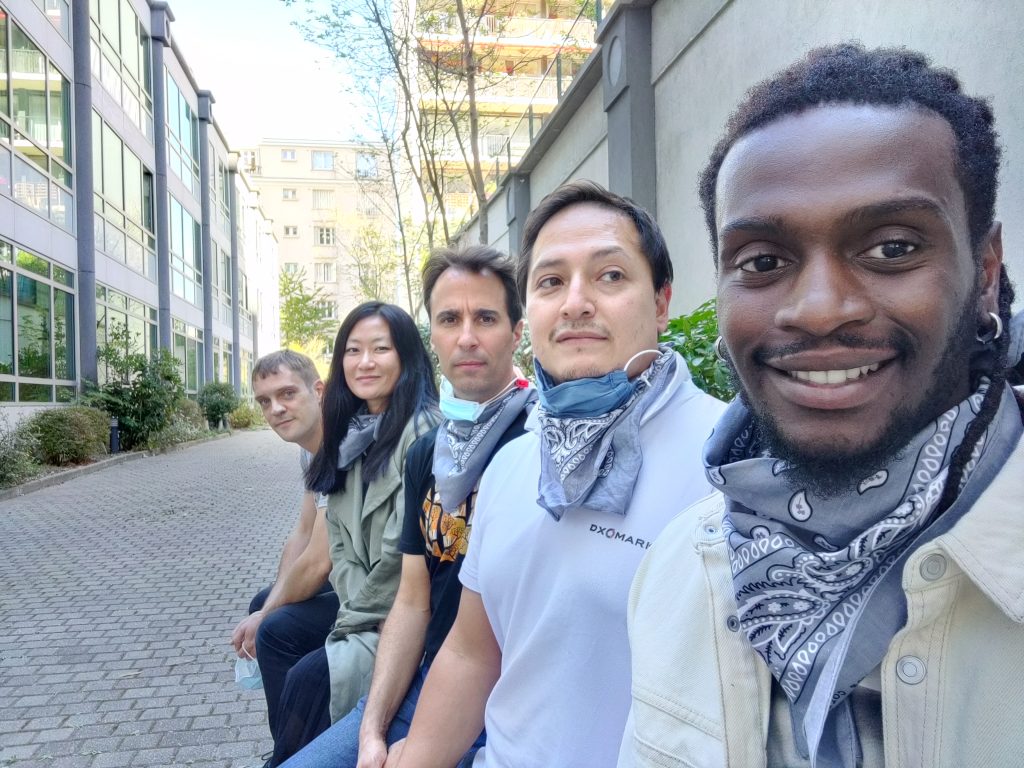 The OnePlus 8 Pro captures plenty of detail with its selfie camera in good light, with generally accurate color. Exposure is usually accurate, though dynamic range is limited, as seen in the blown-out sky. Despite the fixed-focus lens, the phone keeps everyone sharp in this group selfie.
The OnePlus 8 Pro properly exposed faces in our testing in all lighting conditions, though bright backgrounds tend to be overexposed and limited dynamic range leads to blown highlights. Colors are generally quite accurate if slightly undersaturated, with appropriate white balance under most conditions (though a green cast is sometimes visible). Skin tones are usually pleasant.
Despite its fixed-focus lens, the OnePlus 8 Pro manages a respectable focus score. In group selfie situations it kept everyone in focus, though lab testing shows that acutance does fall off at closer distances (30 cm) and at longer ones (120 cm, where a selfie-stick puts the phone). The smallish sensor and moderate aperture (the OnePlus 7 Pro went with a faster f/2 lens) help keep depth of field deep. Detail drops at lower light levels, and noise is visible even in good light, a weak point for the camera.
In very dark conditions the phone's screen doubles as flash, providing good exposures, though with some loss of detail. Color is good without competing light sources, but a slight yellow/green cast is visible with ambient tungsten light. Exposure and white balance also vary slightly from shot to shot when using flash. Our testers observed a few image artifacts in regular shooting, including rendering artifacts and softness on faces, hue shift in overexposed areas, and ringing.
The OnePlus 8 Pro's portrait mode delivers acceptable pictures with simulated shallow depth of field, but it's not a strong point for the selfie camera. Depth estimation errors are fairly frequent and obvious. On the plus side, the rendering of faces is natural, which is not always the case.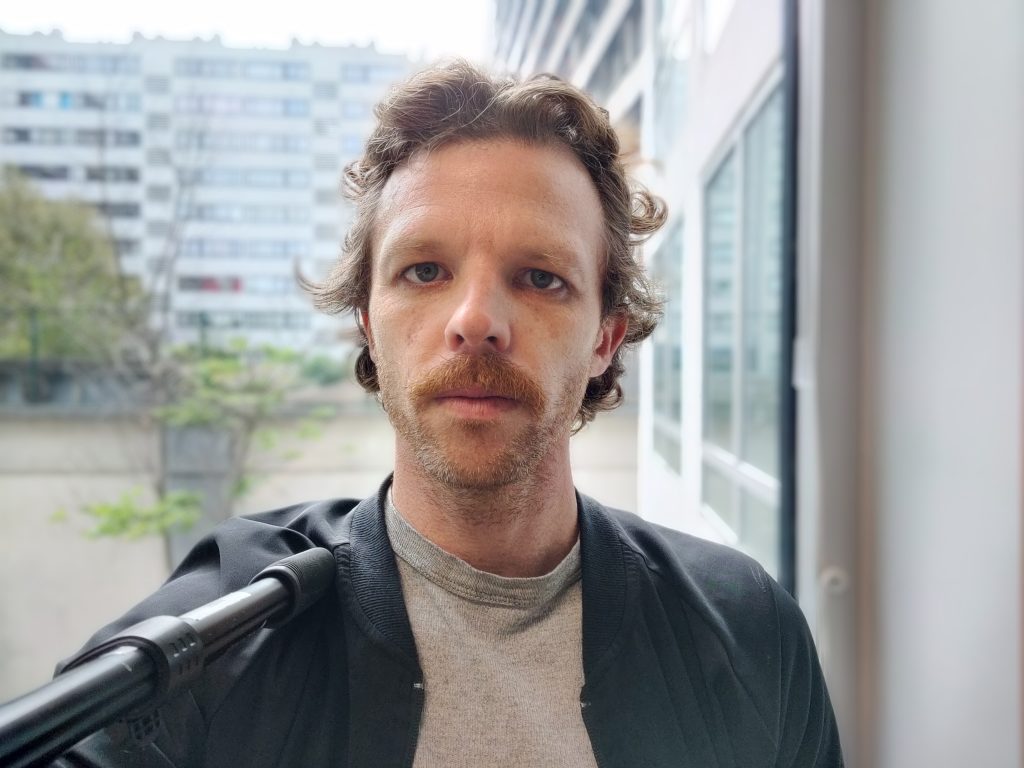 Depth estimation errors are visible around the subject in bokeh simulation mode. Face rendering is natural, however.
Tested at its maximum resolution of 1080p and 30 frames per second, the OnePlus 8 Pro's selfie video score of 87 lags just a bit behind the leaders in this category. On the plus side, exposure is accurate and adapts quickly to changing conditions. Colors are generally bright and vivid, with accurate white balance, and noise is well controlled, even in lower light. Stabilization is generally effective, though it occasionally introduces artifacts like face deformation.
On the downside, the fixed-focus lens provides softer results when the camera is closer to the subject. Dynamic range is limited, with lost shadows and highlights in high-contrast scenes. Artifacts are fairly well controlled, though our testers noticed some hue shift, flare, and anamorphic distortion.
Conclusion
The OnePlus 8 Pro front camera delivers solid performance for both stills and video, with quality that should be perfectly satisfying for the majority of users. However, if selfies or vlogging are central to your mobile photography, then there are a few other options up the ladder you should consider as well, but be aware that the top entry in our database costs nearly twice as much as the OnePlus at the time of this writing.
Pros
Pleasant skin tones, accurate white balance and vivid color rendering
Faces are well exposed in stills.
Exposure is accurate and changes quickly in videos.
Detail is good in outdoor stills.
Noise is well controlled under all conditions in videos.
Depth of field is wide for group selfies.
Cons
Noise is visible in stills.
Detail in stills is lost in lower light.
Dynamic range is limited; clipping in high-contrast scenes.
In stills, faces can be soft, ringing and hue shift visible.
Depth estimation errors in bokeh mode
Details lost in flash stills
Color shading visible under lab conditions
Close subjects out of focus in videos
Hue shift, anamorphic distortion, and flare sometimes visible in videos
Slight stabilization artifacts (face deformation, loss of sharpness between frames) visible in videos