Released in August 2020, the OnePlus Nord marks the brand's renewed effort to carve out a spot in the mid-range price slot. The last mid-range smartphone the company released was the OnePlus X in 2015. The Nord's slogan is "Pretty much everything you could ask for," which sets the bar high. The OnePlus Nord is sizable, with a 6.44-inch AMOLED display and 2400 x 1080-pixel resolution, and it boasts a 90 Hz refresh rate. Its OxygenOS is based on Android 10 and is powered by a Qualcomm Snapdragon 765G 5G chipset. Consumers can opt for 8 GB or 12 GB of RAM and also choose between 128 GB and 256 GB of storage. It's got a fast-charging 4115 mAh non-removable battery.
On the camera side of things, OnePlus borrowed the primary camera, with a 26 mm-equivalent f/1.75-aperture lens, from its OnePlus 8. That's backed up by the 48 MP Sony IMX586 sensor with 0.8µm pixels and optical image stabilization (OIS). There's also an 8 MP ultra-wide with a 119-degree field of view (before distortion correction — closer to 96 degrees after), a 5 MP depth lens, and a 2 MP macro (this last is not covered by our test, though).
Read on to see how the OnePlus Nord performed under our latest testing protocol.
Key camera specifications:
Main: 48 MP Sony IMX586 1/2.0″ sensor, f/1.75-aperture lens with 26 mm-equivalent focal length, OIS
Ultra-wide: 8 MP sensor, f/2.3-aperture lens with 16mm-equivalent focal length
Depth: 5 MP sensor with f/2.4-aperture lens
Macro: 2 MP sensor with f/2.4-aperture lens (not tested)
Dual LED flash
4K video at 30 fps, 1080p 30/60/240 fps
About DXOMARK Camera tests: For scoring and analysis in our smartphone camera reviews, DXOMARK engineers capture and evaluate over 3000 test images and more than 2.5 hours of video both in controlled lab environments and in natural indoor and outdoor scenes, using the camera's default settings. This article is designed to highlight the most important results of our testing. For more information about the DXOMARK Camera test protocol, click here. More details on how we score smartphone cameras are available here.
Test summary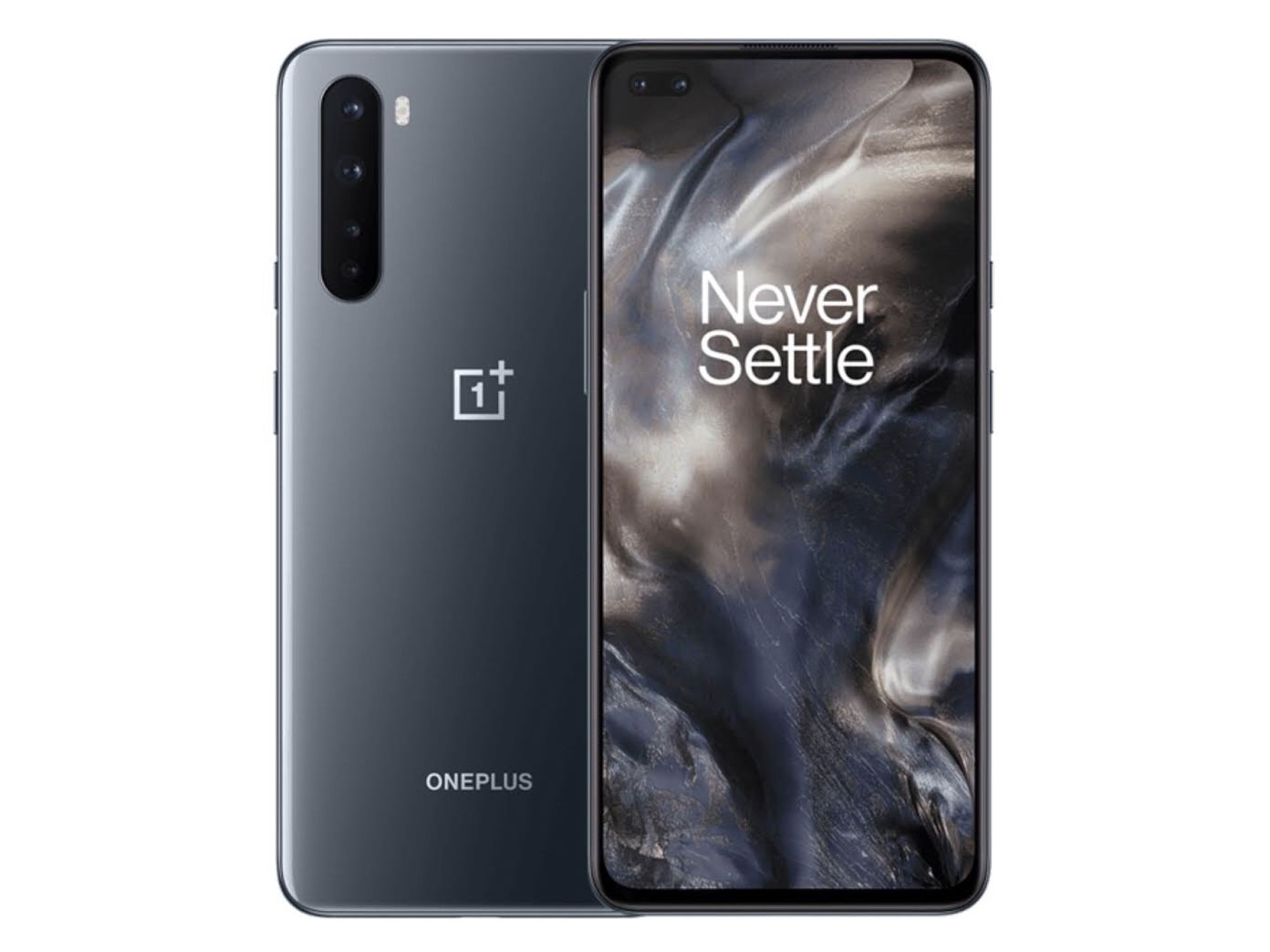 OnePlus Nord
108
camera
Achieving a DXOMARK Camera score of 108, the OnePlus Nord doesn't quite reach the standards of its more expensive sibling device, the OnePlus 8 Pro, but makes a respectable showing for a mid-range smartphone camera. The OnePlus Nord received a solid Photo score of 117, with good results for exposure, color, autofocus, and texture, but its score was pulled down by low marks for bokeh and night.
The Nord's Zoom score of 47 reflects the lack of an optical tele-lens, but the ultra-wide leaves room for improvement as well. The video score of 92 was again lagging behind that of the more expensive flagship OnePlus 8 Pro's 106, but OnePlus Nord video clips have good exposure and nice color. Stabilization is efficient as well, but the autofocus was found lacking.
For the most part, target exposures in photo mode are accurate, but our engineers noted that dynamic range was somewhat limited, with some clipping in both indoor and outdoor exposures, especially in challenging shots such as a daylight portrait with backlighting. Regarding color, the OnePlus Nord had some struggles with white balance, as a pink or orange cast was often visible, whether indoors or out.
The autofocus on the OnePlus Nord is accurate both indoors and outdoors, though not as quick as some of the more expensive smartphone cameras. They also noted the lack of zero shutter lag in lab conditions, meaning that there was a slight delay between the pressing of the shutter and capture.
Details are well preserved in outdoor and indoor conditions, but noise is often visible in uniform planes of color, such as sky or gray walls. Fine luminance noise can be seen in all tested conditions. Our testers also found a few image artifacts in our samples, including local loss of texture, ghosting, and other fusion artifacts.
The OnePlus Nord's performance starts to slip when it comes to the specialty areas, with low marks in the night and bokeh categories dragging down the Photo score. In night shooting, exposure is on the mark when the flash triggers, but the rendering of skin tones is unnatural. In high dynamic scenes, target exposure on backgrounds is very dark. Without flash, chroma noise appears forcefully, and details are lost.
The OnePlus Nord produces bokeh that has a pleasing texture, although the blur gradient doesn't always seem natural. The device doesn't manage the portrait setting very well because it uses the main lens's entire field of view instead of cropping to minimize the volume deformation caused by shooting so close to the target, which means portraits can be distorted by the dreaded "big nose effect."
Preview performance is far below the standard-setters in this arena. Target exposure is similar to the actual photo, but the dynamic range is slightly different. In low-light conditions, target exposure and dynamic range are lower than the actual capture.
The combined Zoom score of 47 is not great, hurt by the Nord's performances for both its ultra-wide camera and its lack of a true telephoto lens. For zoom, the OnePlus Nord uses digital zoom with the main camera, which means results quickly degrade with distance. Our engineers noted that it performs fairly well at closer range (zooming to 50 mm equivalent), but at effective focal lengths of 90 mm and 200 mm, it lost a lot of detail.
As for the 8 MP ultra-wide-angle lens, target exposures were generally accurate and noise was well controlled, but the edges were often noisy, and fine details were lost. Further, colors were somewhat desaturated. Loss of acutance was very often visible in the upper part of the images.
The OnePlus Nord's video score of 92 is respectable for its price range, but well below the best in class. Color is vivid and pleasant both indoors and out, but in low-light situations, strong hue casts and inaccurate color rendering become problematic. Noise is well controlled in both indoor and outdoor situations. Stabilization is acceptable in static videos in most tested conditions, but it did not work very well when recording while walking, with some residual motion often visible.
A particularly low score for autofocus pulled down the overall video score. In most tested conditions, autofocus target failures are sometimes visible and tracking capabilities are very low. Exposure on portraits is often low, contrast high, and shadows clipped in all tested conditions. The texture/noise tradeoff is not well managed in low-light conditions. Artifacts such as ringing, aliasing, ghosting, moiré, and judder (among others) were often visible.
OnePlus Nord, outdoor video. Our engineers noted low target exposure and exposure instabilities.
Conclusion
The OnePlus Nord aims to provide some high-quality features in a more affordable smartphone. The overall score and performance in our analysis shows that it has for the most part met that target. By borrowing the high-quality main camera from the OnePlus 8 Pro, it sets expectations high. It performs well in general — exposure and autofocus are accurate in most conditions, and details are well preserved. But it's in the specialty areas that the device's flaws become more evident. In low-light conditions, the OnePlus Nord's performance dropped in both camera and video; its lack of a true telephoto (or even 50 mm equivalent) had an effect on its performance, and its ultra-wide angle camera also left something to be desired. In video, the OnePlus Nord lost a lot of points for inefficient autofocus and tracking, though it performed well under general conditions.
Pros
Mainly accurate exposure on photos
Accurate autofocus on photos
Details are well preserved in indoor and outdoor conditions.
Noise is well controlled in indoor and outdoor videos.
Nice colors in indoor and outdoor video clips
Adequate stabilization for static videos in most tested conditions
Cons
Noise is visible in a variety of conditions (Photo and Video).
Compared with some other devices, the Nord struggles in low light.
Autofocus and tracking are big weaknesses (Video).
White balance issues arise in low light (Photo and Video).
Stabilization is not very effective in motion videos; some residual motion is often visible.