Launched June 2020, the Oppo Reno4 5G is a high-end smartphone featuring the Snapdragon 765G chipset with 8 GB RAM / 128 GB ROM, a large 6.4-inch FHD+ 60 Hz AMOLED display and a high-capacity 4020 mAh battery with fast 65W wired charging.
The Reno4 5G also boasts a triple rear camera, including a standard wide-angle main shooter, an ultra-wide second lens, and a dedicated depth sensor. This well-priced Oppo offering drops the tele-lens module that you'll find on the Reno4 Pro 5G.
The main camera is built around a 48 MP Quad Bayer sensor that bins down to a final 12 MP output. A standard array 8 MP sensor is used on the ultra-wide camera, and a 2 MP monochrome depth sensor makes up the triplet. Both the standard wide and ultra-wide cameras offer laser detect autofocus (LDAF).
For video, the Oppo Reno4 5G records 4K footage at 2160p/30 fps, or faster 60 fps capture when dropping the resolution to FHD 1080p or HD 720p. Video features also include Oppo's Ultra Steady video stabilization and Ultra Night video mode.
Read on to discover the DXOMARK Camera scores and image quality analysis for the Oppo Reno4 5G.
Key camera specifications:
Standard-wide: 48 MP Quad Bayer sensor (12 MP output) with LDAF lens
Ultra-wide: 8 MP sensor with LDAF lens
Depth: 2 MP monochrome sensor
Video: 2160p/30 fps, 1080p/30/60
Video: Ultra Steady Video 3.0 & Ultra Night Video
About DXOMARK Camera tests: For scoring and analysis in our smartphone camera reviews, DXOMARK engineers capture and evaluate over 3000 test images and more than 2.5 hours of video both in controlled lab environments and in natural indoor and outdoor scenes, using the camera's default settings. This article is designed to highlight the most important results of our testing. For more information about the DXOMARK Camera test protocol, click here. More details on how we score smartphone cameras are available here.
Test summary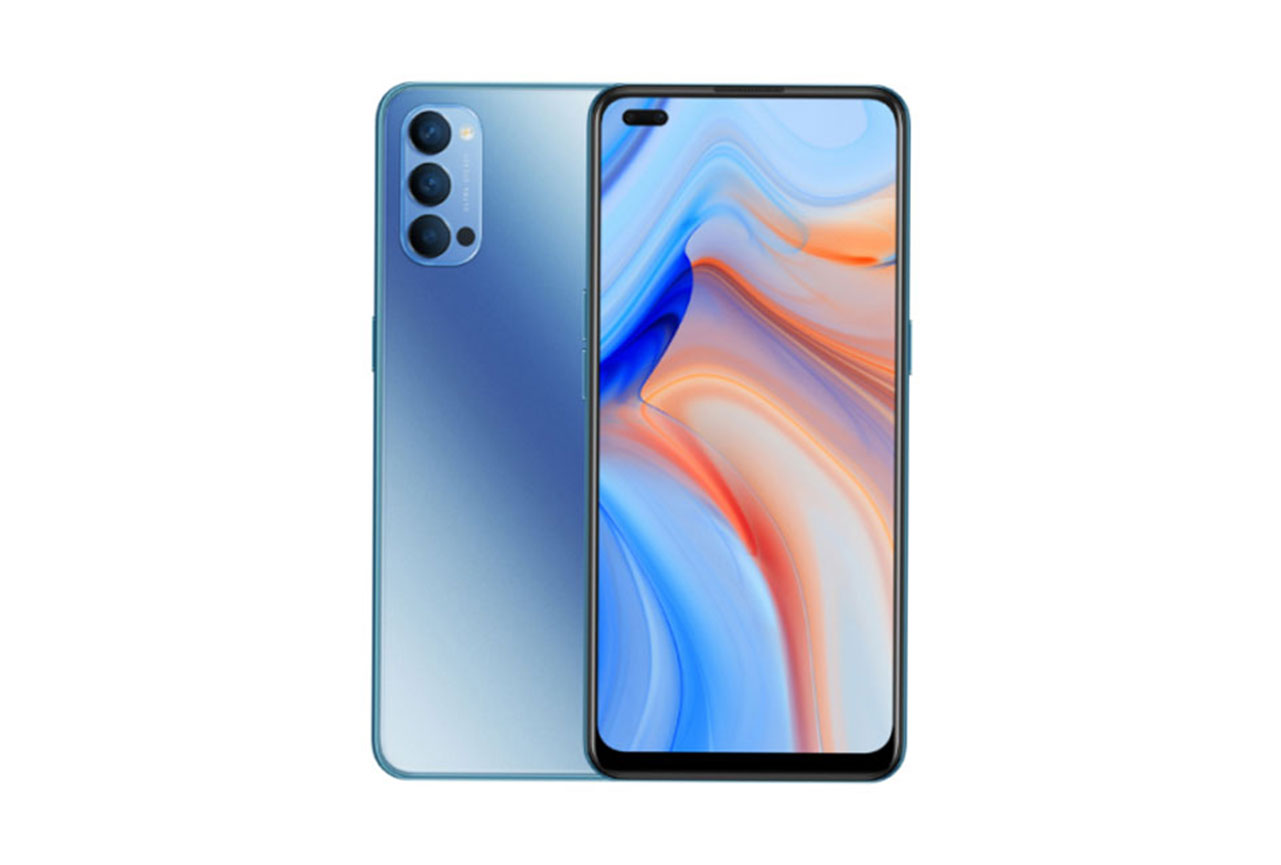 Oppo Reno4 5G
105
camera
Position in Global Ranking
#102
4. Apple iPhone 13 Pro Max
137
9. Asus Smartphone for Snapdragon Insiders
133
13. Vivo X70 Pro (MediaTek)
131
16. Apple iPhone 12 Pro Max
130
23. Samsung Galaxy S20 Ultra 5G (Exynos)
126
26. Apple iPhone 11 Pro Max
124
28. Huawei Mate 30 Pro 5G
123
28. Samsung Galaxy S21 Ultra 5G (Snapdragon)
123
30. Samsung Galaxy S20 Ultra
122
34. Samsung Galaxy S21 Ultra 5G (Exynos)
121
34. Xiaomi Mi CC9 Pro Premium Edition
121
37. Samsung Galaxy Note20 Ultra 5G (Exynos)
120
37. Samsung Galaxy Note20 Ultra 5G
120
37. Samsung Galaxy Note20 (Exynos)
120
37. Samsung Galaxy Note 20 (Exynos)
120
37. Xiaomi Redmi K30 Pro Zoom Edition
120
44. Samsung Galaxy S21+ 5G (Snapdragon)
119
44. Samsung Galaxy S21 5G (Snapdragon)
119
47. Samsung Galaxy S20+ (Exynos)
118
47. Vivo X60 Pro 5G (Exynos)
118
51. Samsung Galaxy Note20 Ultra 5G (Snapdragon)
117
51. Samsung Galaxy Note 10+ (Exynos)
117
56. Samsung Galaxy S21+ 5G (Exynos)
116
56. Samsung Galaxy S21 5G (Exynos)
116
56. Samsung Galaxy S10 5G (Exynos)
116
56. Samsung Galaxy S10 5G
116
56. Samsung Galaxy Note 10+ 5G (Exynos)
116
62. Samsung Galaxy S20 FE (Exynos)
115
71. Samsung Galaxy S10+ (Exynos)
113
75. Samsung Galaxy Note20 (Snapdragon)
112
88. Samsung Galaxy Z Fold2 5G
109
88. Samsung Galaxy Z Fold 2 5G
109
88. Samsung Galaxy Z Fold 2
109
92. Xiaomi Redmi K40 Pro+
108
99. Xiaomi Redmi Note 10 Pro
106
102. Samsung Galaxy Z Flip
105
108. Apple iPhone SE (2020)
103
108. Samsung Galaxy Note 9
103
114. Samsung Galaxy A52 5G
102
114. Xiaomi Redmi K20 Pro
102
135. Samsung Galaxy Note 8
94
138. General Mobile GM9 Pro
90
144. Samsung Galaxy S7 Edge
89
145. Samsung Galaxy A71 5G
88
148. Samsung Galaxy A51 5G
87
153. Crosscall Trekker-X4
86
158. Xiaomi Redmi Note 8 Pro
84
162. Motorola Moto Z2 Force
82
162. Samsung Galaxy S6 Edge
82
164. Motorola Moto G7 Plus
80
178. Samsung Galaxy J2 Pro (2018)
65
Position in High-End Ranking
#11
16. Samsung Galaxy A52 5G
102
24. Samsung Galaxy A71 5G
88
26. Samsung Galaxy A51 5G
87
Pros
Photo contrast is pleasant in most images
White balance is stable in most photos
Accurate target exposure in most videos
Effective video stabilization
Well-controlled color shading in most videos
Cons
Visible clipping in bright areas of most high dynamic range photos
Noticeably inaccurate color rendering in many photos
Low detail and high noise in nightscape photos
Low detail and color fringing towards the corners in ultra-wide photos
Poor detail at high zoom factors
Visible autofocus instabilities, low target exposure, and strong noise in low-light videos
Achieving a DXOMARK Camera overall score of 105, the Oppo Reno4 5G is only 3 points adrift of the Reno4 Pro 5G at 108, with overall image quality comparable between the two.
With a Photo score of 104, the Reno4 5G boasts similar scores to the Pro in most areas. Slightly better texture on the Reno4 Pro 5G is the most notable difference between the two. Both models, however, showed weakness in night photography in our analysis. The standard Reno4 5G also puts in a reasonable performance in our Zoom analysis, where its score of 53 is again only a few points behind the Pro model, despite lacking a tele-lens.
Slightly improved autofocus and stabilization performance on the less expensive Reno4 5G also helped the device on its way to a fractionally higher Video score of 102, compared to 101 for the Reno4 Pro 5G.
Shots from the main camera display generally pleasant contrast and good target exposures in most conditions. The device scored well in our exposure measurements for indoor and outdoor scenes, but serious underexposure is evident in low-light scenes, similar to what we saw on the Pro model.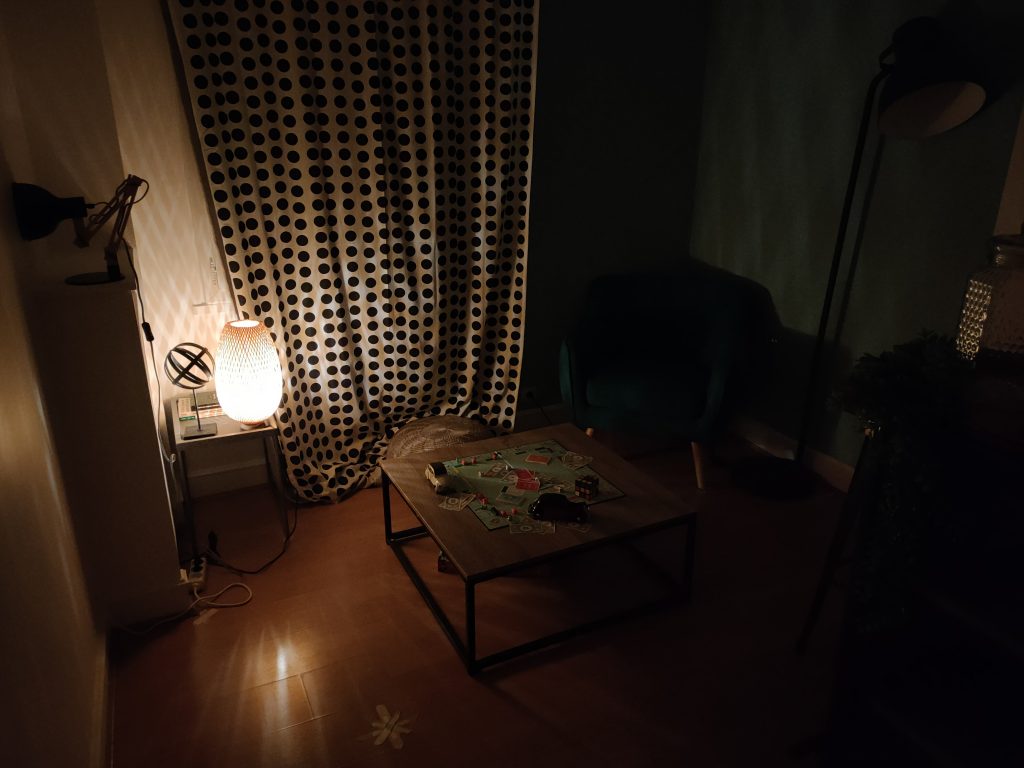 Oppo Reno4 5G, low light, underexposure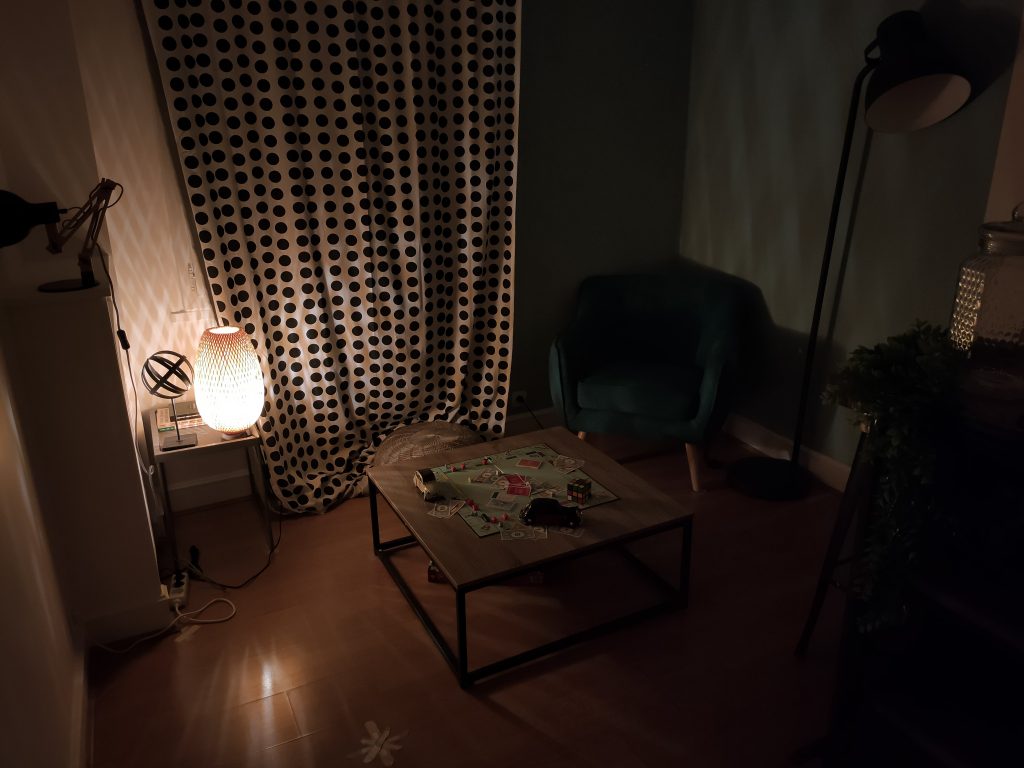 Oppo Reno4 Pro 5G, low light, underexposure
Dynamic range is also fairly limited, with both highlight and shadow clipping usually visible in outdoor images. In this comparison the Pro model captures a slightly brighter exposure but highlight and shadow clipping is evident in both images.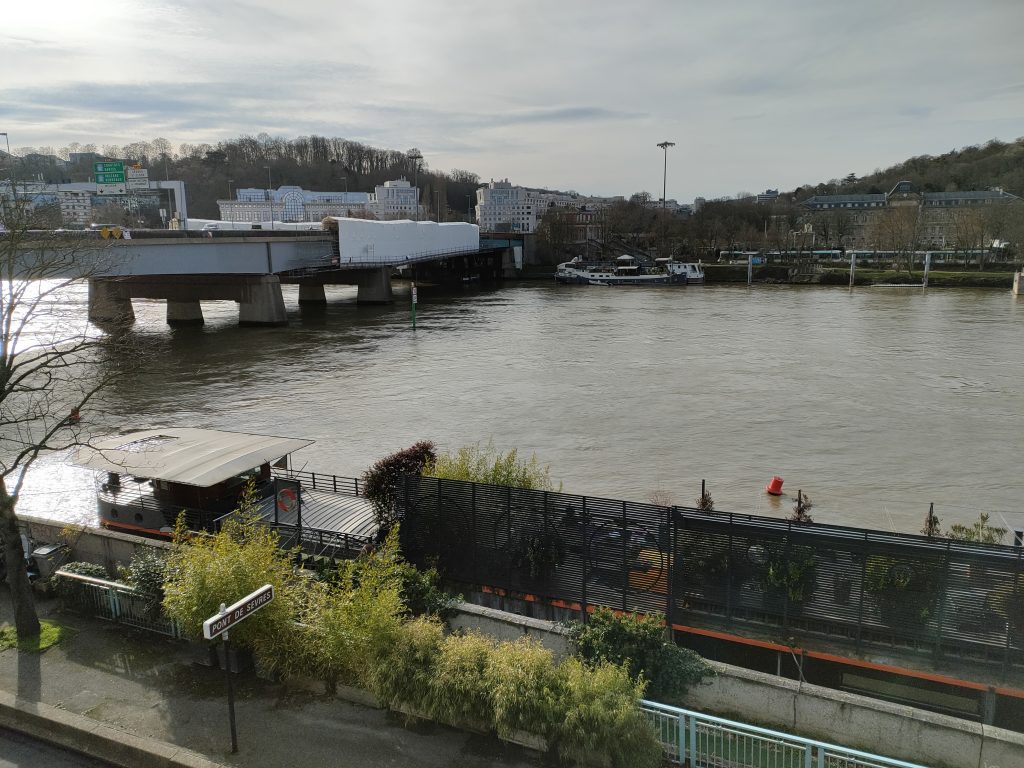 Oppo Reno4 5G, limited dynamic range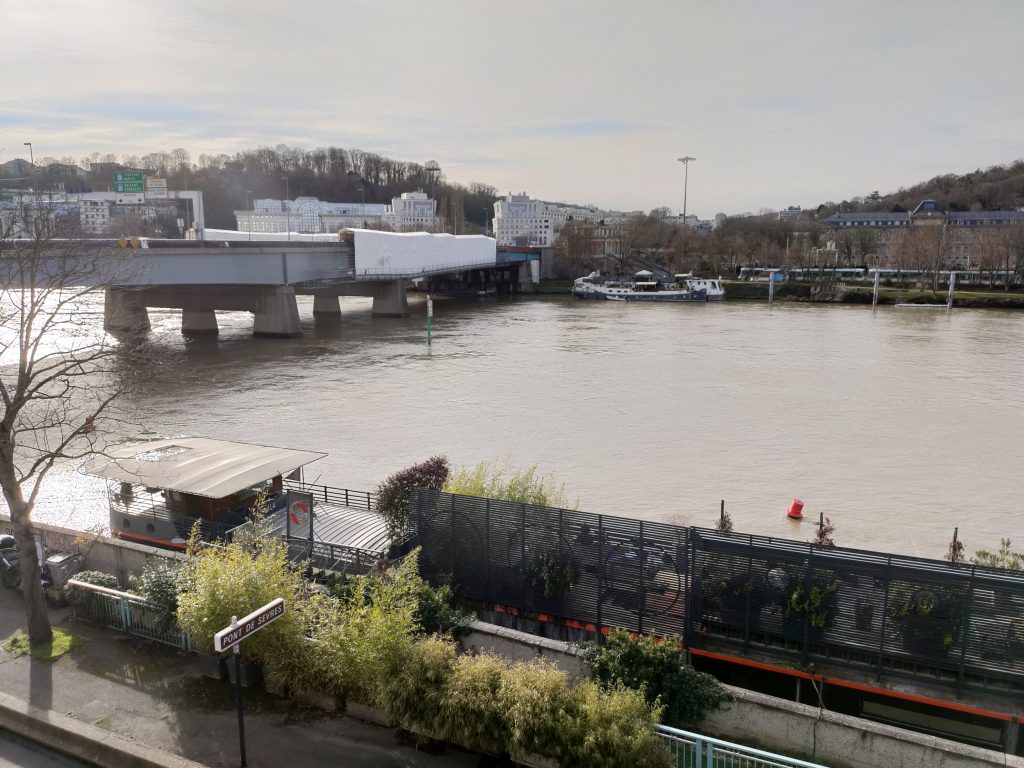 Oppo Reno4 Pro 5G, limited dynamic range
White balance is stable, so you get consistent results across consecutive images; and aside from slight color casts, Reno4 5G images have a generally neutral rendering. Color rendering is inaccurate in many examples, though, with oversaturated color to the point of hue shift being one of the device's main weaknesses.
The laser-assisted autofocus is accurate and reliable, and although it is not the fastest we've tested, it put in a reasonably solid performance in our lab measurements. Focus speeds vary a bit under simulated HDR lighting conditions, but all shots were in sharp focus. Under perceptual analysis the depth of field is a little limited, however; further, focus often snaps to the second face in a group shot, resulting in the first plane being noticeably out of focus.
The Reno4 5G's refinement of texture is the most notable disadvantage in direct comparison with the Pro. In our perceptual analysis, we observed fairly low detail in all shots, with a visible loss of texture in outdoor scenes and disappointing results in low light. Noise is often present in outdoor conditions, too, with a significant increase in signal interference in lower light.
The texture-to-noise tradeoff is much better in bokeh photos, however, where facial details are well preserved and blurred backgrounds very smooth. Despite some issues in the shape and contrast of its spotlight, the fairly accurate depth estimation, a pleasant overall depth-of-field effect, and consistent performance make the Reno4 5G a good option for bokeh shots.
The same can't be said for its night performance. Low detail and high noise in nightscapes, together with very limited dynamic range and noisy edges on night portraits using flash, resulted in one of the lowest scores we've recorded in this category. We also observed ghosting, loss of acutance, hue shift, and flare artifacts. The problems are most prevalent in indoor images, with significant ghosting or motion blur of moving elements and very unnatural color caused by hue shift in backlit HDR scenes.
While an overall Zoom score of 53 again places the Reno4 5G in the second tier of our database, its performance isn't far behind the Pro model with its better specs. Ultra-wide shots display nice exposure and color, but its field of view is limited compared to many competitors, and low sharpness with strong color fringing towards the corners are very obvious.
With no dedicated tele-lens to call on when zooming in, it's best to stick to close-range shots on the Reno4 5G. It's best in good light with a small amount of zoom, but push the magnification harder and low detail with strong ringing artifacts start to become a problem.
The Reno4 5G achieves a respectable Video score of 102, thanks to pretty good results in most lighting conditions. Target exposures are accurate in both indoor and outdoor videos, and overall its color rendering is better than for stills. Video autofocus performs well in good light, too, and its 4K video files retain plenty of detail in most recordings. But the exception is low-light video where very dark video scenes are extremely underexposed. Indoor video exposure improves a little, but coarse noise, autofocusing errors, and strong ghosting plague its video results until you find some brighter conditions.
We found the Reno4 5G's video stabilization very effective overall, which is one of its key strengths for moving images. Unwanted motion effects are generally well controlled in both static and walking videos, although a noticeable difference in sharpness between frames is visible in lower light.
Oppo Reno4 5G, outdoor video: accurate target exposure with well-controlled noise and effective stabilization
Conclusion
Oppo's expanding range of smartphones offers plenty of options for different budgets. Positioned towards the more affordable end of the spectrum, the standard Oppo Reno4 5G's Snapdragon 765G chip, 6.4-inch screen, SuperVOOC charging, and triple camera look like a solid choice in the crowded mid-range space.
Its main and ultra-wide cameras deliver acceptable exposure with decent contrast in most images, stable white balance, and pleasing bokeh results. With no tele-lens, zoom shots at long distances can be less than ideal, so stick to just a little pinch zoom where you can. The Oppo Reno4 5G struggles in low-light situations in stills and videos.
Seek out brighter conditions, though, and the Oppo's reliable autofocus, effective stabilization, and improved all-round performance should satisfy the casual smartphone snapper.
In the Press