The Samsung Galaxy A12 is a budget smartphone competing in the Essential segment ($200 or under). Despite the modest price point, it offers some impressive specs, including an octa-core processor, a 6.5-inch TFT display with HD+ resolution, and 64 GB of internal memory to store your photos and videos.
For the rear camera, the primary module with a 48 MP sensor is assisted by a 5 MP ultra-wide, a 2 MP macro camera, and a depth sensor. Let's see how this combo does in the DXOMARK Camera test.
Key camera specifications:
Primary: 48 MP sensor, f/2.0-aperture lens, AF
Ultra-wide: 5 MP sensor, f/2.2-aperture lens
Macro: 2 MP sensor, f2.4-aperture lens
Depth: 2 MP sensor, f/2.4-aperture lens
LED flash
Video: 1080p/30 fps
About DXOMARK Camera tests: For scoring and analysis in our smartphone camera reviews, DXOMARK engineers capture and evaluate over 3000 test images and more than 2.5 hours of video both in controlled lab environments and in natural indoor and outdoor scenes, using the camera's default settings. This article is designed to highlight the most important results of our testing. For more information about the DXOMARK Camera test protocol, click here. More details on how we score smartphone cameras are available here.
Test summary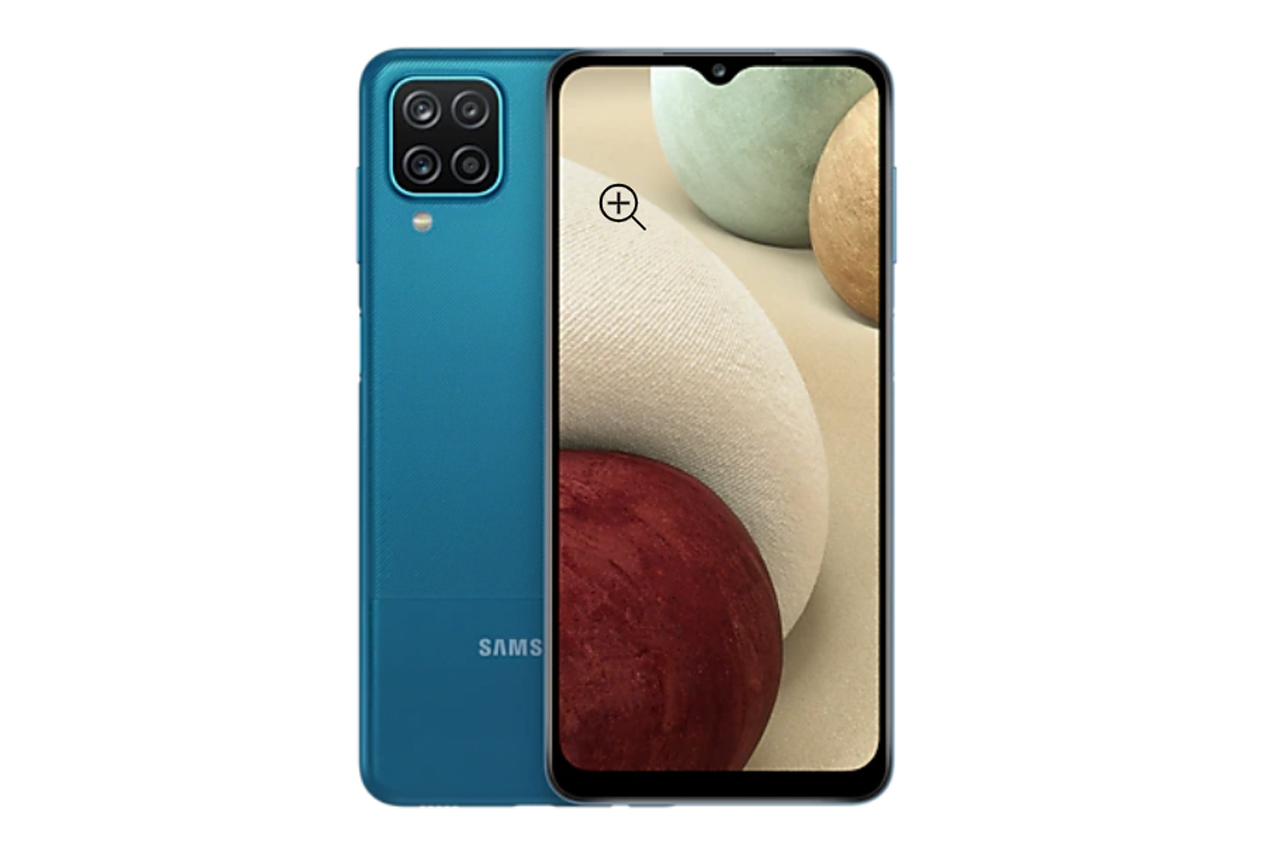 Samsung Galaxy A12
90
camera
Pros
Good target exposure and fairly wide dynamic range in bright light and indoors
Stable white balance, well-controlled color artifacts
Mostly accurate exposure and white balance as well as decent detail in bright-light videos
Cons
Exposure and dynamic range instabilities across consecutive shots and in videos
Noise on moving subjects, lack of detail in low light
Low level of detail on ultra-wide camera
Focus failures in medium- and long-range tele shots in bright light and indoors
Ineffective stabilization and limited dynamic range in videos
With a DXOMARK Camera score of 90, the Samsung Galaxy A12 cannot keep up with higher-end devices using more sophisticated camera technologies, but delivers very decent camera value for the money.
Exposure is usually accurate in photo mode and a fairly wide dynamic range allows for shooting in challenging high-contrast conditions. White balance, something many devices in the Samsung's price bracket struggle with, is nice in most conditions, too. However, instabilities prevent a higher Photo score. HDR mode does not reliably kick in on consecutive shots; we saw some autofocus failures; and bokeh mode does not activate for some challenging scenes.
The ultra-wide camera allows you to squeeze more scene into the frame, but image quality lacks in some areas. With the 5 MP sensor, texture rendering is low and there are no intermediate steps when zooming between ultra-wide and primary cameras. Tele zooming on the primary camera usually results in low detail as well, but the Samsung's overall Zoom performance is still among the best in the Essential segment, despite the lack of a dedicated tele-camera.
The A12 is capable of recording pretty nice looking 1080p/30 fps videos in bright light, but stabilization isn't too effective and limited dynamic range means high-contrast conditions are best avoided. Things go slightly downhill in indoor and low-light conditions, where strong noise becomes visible.
Exposure and white balance are good in bright light videos, but ineffective stabilization results in shaky footage.