Please note: In October 2020, we updated the DXOMARK Camera test protocol. Version 4 now includes image preview tests and a wide range of new test scenes as part of our new trustability evaluation which measures the camera's ability to deliver consistent still image and video quality across all shooting scenarios. We have retested this device using the new version 4 of the test protocol and produced this completely updated review. For more information, please see our article about preview, trustability and other version 4 updates of the DXOMARK Camera test protocol.
The Samsung Galaxy A50 was launched in early 2019 as a feature-rich budget smartphone that included a large 6.4-inch AMOLED FHD+ display with a small waterdrop notch and thin chin to ensure lots of screen real estate. It was also one of the most powerful devices at this end of the market, running Android 9.0 on a Exynos 9610 chipset and featuring no fewer than three camera modules. The standard-wide camera was built around a 25 MP sensor that bins down to 12.2 MP output coupled to a 26mm f/1.7 lens, with an 8 MP ultra-wide camera and a 5 MP depth sensor for bokeh shots.
Read on to find out how the Samsung Galaxy A50 performed under the brand-new version 4 of the DXOMARK Camera test protocol.
Update summary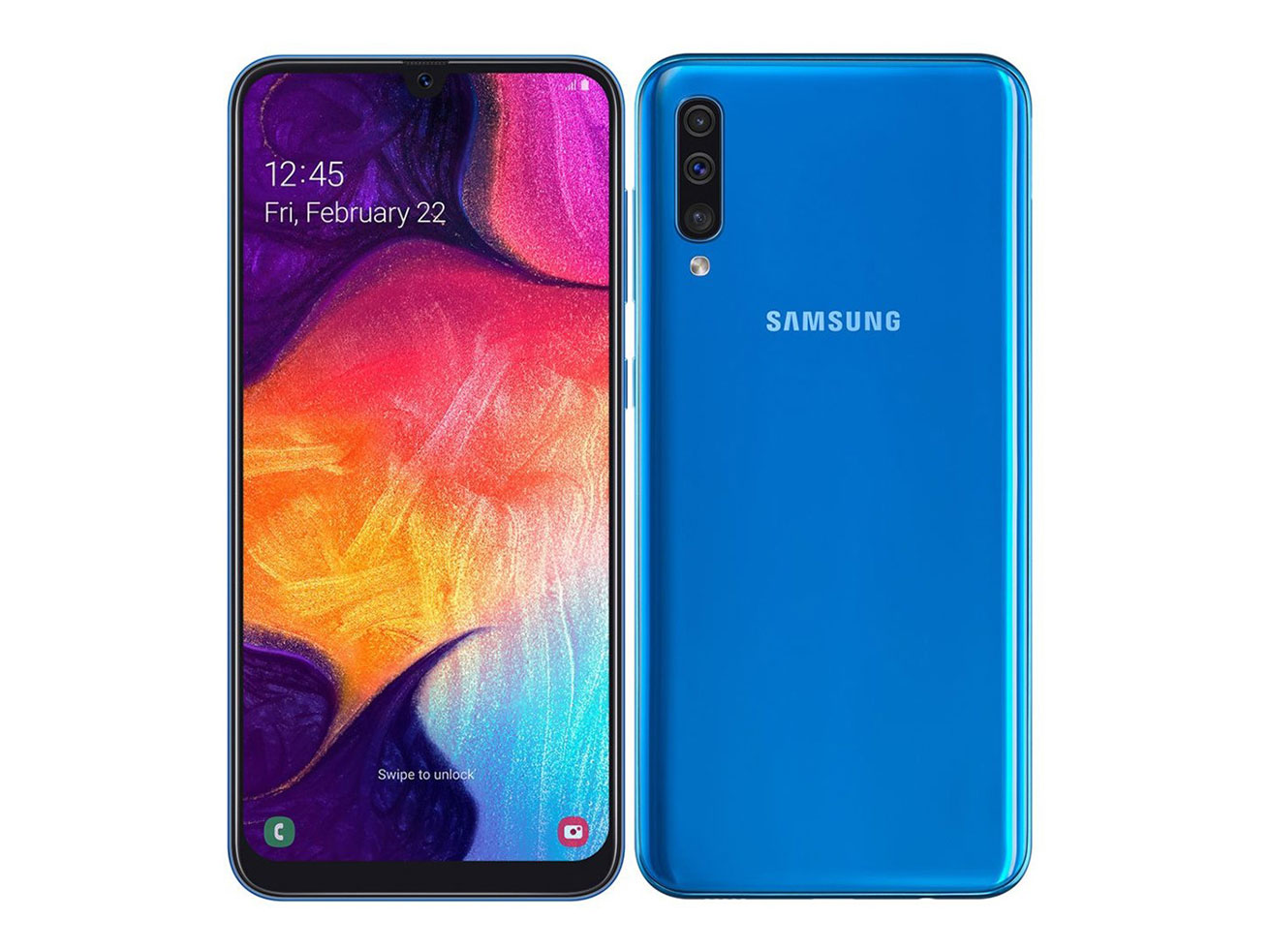 Samsung Galaxy A50
76
camera
Securing an updated overall DXOMARK Camera score of 76 the Samsung Galaxy A50 is someway behind the latest devices for smartphone image quality. Perhaps not surprisingly this older device struggled under our more challenging version 4 testing protocols. Its Photo score of 76 is almost 50 points behind the leader and particularly low scores for night, bokeh and preview performance had an impact. Achieving a Zoom score of 27, the A50 delivered better results in our ultra-wide analysis but without a dedicated tele-lens results were low in the tele category. A Video score of 67 is also the lowest achieved under version 4 testing to date and although results for exposure, color and noise were acceptable, poor performance in autofocus and texture had an impact overall.
For an 18-month-old budget device, the Samsung A50 put in a respectable performance under our challenging new testing regime. Noise is fairly well controlled in outdoor scenes, but the level of detail is low overall in all tested conditions. Faces are well exposed in backlit conditions, and although target exposures are acceptable, dynamic range is limited. Strong green white balance casts in outdoor images is a weakness, however, and the quality of zoom shots leaves a little to be desired, with low detail and obvious color casts. In our new and challenging test scenes that include more subject motion, we also observed ghosting artifacts in some A50 images, which affected the final score.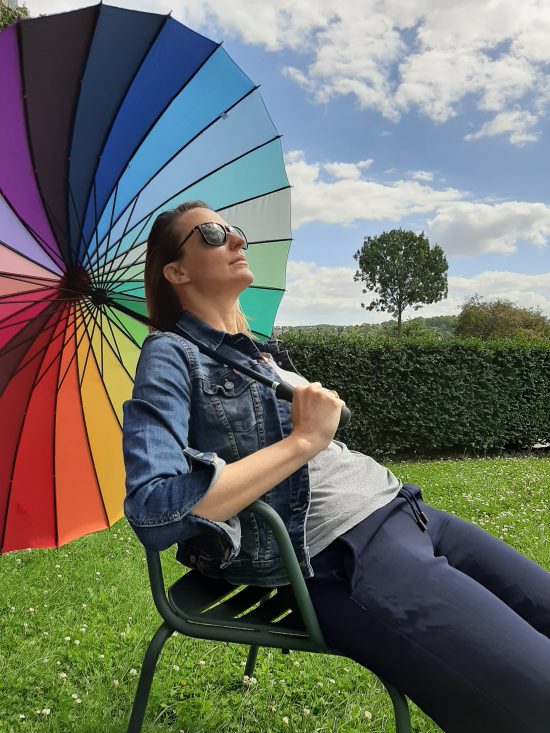 Accurate target exposures and good color rendering on well balanced outdoor images.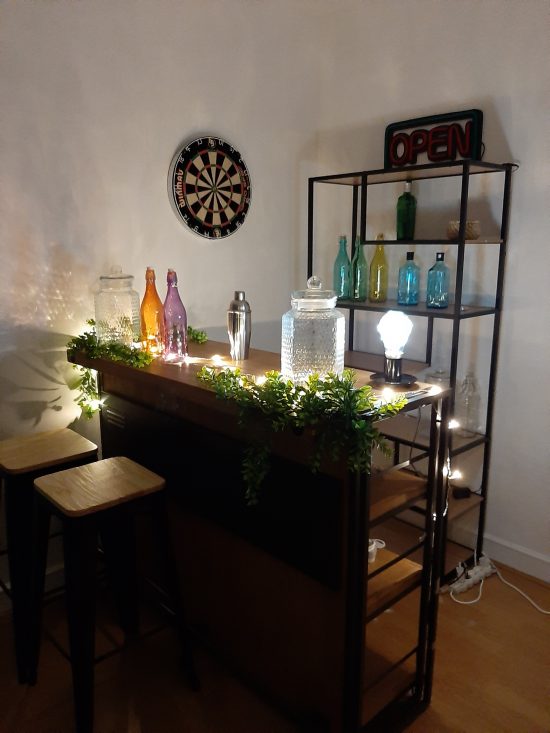 Well controlled noise in low light images but the level of detail is low.
Capturing videos, we found exposure to be generally accurate under stable lighting conditions indoors and outdoors. Exposure adaptation is slow as lighting conditions change, however, and dynamic range is limited in videos. Exposure on faces is pretty good, though, and skin tones are generally acceptable in indoor movies. White balance is a little unstable, however, so expect to see a slight variation in color casts and strong color casts in outdoor videos in particular. Video detail is low in most conditions and luminance noise is visible in both indoor and low-light conditions. Autofocus tracking is also poor and the A50's stabilization system isn't very effective, with residual motion and image deformation often visible when the camera is moving during recording.
Samsung Galaxy A50, outdoor video
Samsung Galaxy A50, indoor video
Preview
The A50 isn't a top performer for preview image quality, with strong differences compared to capture in most situations, and although zoom smoothness is good, zoom range is very limited using pinch. With no live HDR, highlights in preview are always overexposed in high-contrast conditions. The on-screen "HDR ON" symbol gives some indication that HDR processing will be applied in capture, which is useful, but processing isn't always applied when required. Faces are often exposed darker in capture, too. So for the most part, there are significant differences between preview and capture in outdoor and indoor conditions. Exposure representation is better in low light, but a loss of texture and additional noise is often visible in preview under poor lighting.
Bokeh rendering often differs considerably between preview and capture as well. Depth estimation is poor in preview, indicating significant subject segmentation errors and a terribly patchy blur gradient effect on objects at different distances behind the portrait. Consistency could be improved, too, as the bokeh effect is sometimes activated in preview but then not applied in capture. This is annoying, and especially so when the "effect ready" confirmation appears on screen and the effect still isn't applied.
Using pinch zoom, stable exposure, color, focus, and field of view ensure good performance, but the zoom range is very limited (between 1x to 4x magnification). It's necessary to use the on-screen buttons to switch between the A50's wide and primary cameras, and the device is very slow to adapt, taking around a second to bring the image into focus.
Samsung Galaxy A50, zoom preview
Samsung Galaxy A50 camera review (originally published July 4, 2019)
Launched in February 2019, the Galaxy A50 is a feature-rich, budget smartphone that includes a large 6.4-inch AMOLED FHD+ display with a small waterdrop notch and a thin chin, thus providing lots of screen real estate. With an Exynos 9610 chipset running Android 9.0, the Galaxy A50 is one of the most powerful devices at this end of the market. The photography proposition offers not one, but three cameras on the rear of the device: a 25Mp sensor coupled to a 26mm f/1.7 lens for the main camera, an 8Mp ultra-wide camera, and a 5Mp depth-sensing sensor for bokeh shots. Read on to find out how the Samsung Galaxy A50 camera performs against the competition in our in-depth review.
Key camera specifications:
Triple-camera setup
Primary: 25Mp sensor with 26mm-equivalent f/1.7 lens
Ultra-wide: 8Mp sensor with 13mm-equivalent f/2.2 lens
5Mp depth-sensing sensor with f/2.2 lens
PDAF autofocus
LED flash
1080p/30fps video
About DxOMark Mobile tests: For scoring and analysis in our smartphone camera reviews, DxOMark engineers capture and evaluate over 1500 test images and more than 2 hours of video both in controlled lab environments and in natural indoor and outdoor scenes, using the camera's default settings. This article is designed to highlight the most important results of our testing. For more information about the DxOMark Mobile test protocol, click here. More details on how we score smartphone cameras are available here.
Test summary
Achieving an overall DxOMark Mobile score of 83 points, the Samsung Galaxy A50 does not rank at the very top of our database of smartphone image quality, but is only 3 points behind last year's Galaxy A9. The A50's performance is also on par with much older flagship devices, such as the Samsung Galaxy S6 Edge (82 points) and the Apple iPhone 7 (85 points).
Securing a Photo score of 85 points, the A50 does well for stills, particularly in bright sunny conditions, with good exposures, nice color rendering, and generally accurate white balance ensuring pleasant pictures.
Shooting in tricky high-contrast conditions, the A50 offers wide dynamic range, with effective HDR rendering ensuring well-preserved detail in both the highlight and shadow regions in our "under the bridge" test scene. In fact, the shadow recovery in some of the A50's HDR shots offered a slight improvement over the more expensive competition. Although a little chromatic noise, as well as ringing and aliasing edge artifacts are visible at close inspection, the A50 does a good job on HDR shots overall.
Portrait mode is another positive aspect for the A50, thanks to the dedicated depth-sensing sensor's reasonably accurate depth estimation and subject masking when applying background blur to portraits. It's not perfect, with some edge artifacts and abrupt transitions in the blur gradient visible when examining images at large scale. These are less obvious when viewing images on the device's display, however, and the A50 did a better job of isolating complex details such as the glasses in our test portrait compared to the Samsung Galaxy A9 or LG G8. The A50 applies a nice circular shape to background spotlights, too, and although bokeh shots can lack a little contrast, with slightly washed-out color, the overall effect remains generally pleasant.
The main areas for improvement are low levels of detail preservation in all conditions and particularly with zoom shots, as well as disappointing results in cloudy outdoor scenes and lower light conditions generally. We observed several failures in overcast outdoor conditions, including a fairly strong greenish color cast and a heavier build-up of luminance noise in flat areas, with lower levels of detail in intricate areas than we'd expect to see in outdoor images. In fact, detail preservation is one of the A50's main weaknesses, with fine localized detail rarely rendered well in any lighting conditions.
Opting for an ultra-wide-angle second camera on the A50 may prove popular with those photographers looking to squeeze more into the frame, but it also means there's no tele-lens for improved zoom shots. Consequently, while the A50 offers a digital zoom solution up to a maximum 4x magnification, the results are some ways off the pace of what you can expect from the good performers. Even at close range (approximately 2x magnification), a significant loss of detail is visible, with unnatural rendering often evident in intricate areas. At medium range (approximately 4x magnification), other issues such as ringing and denoising artifacts, a heavy build-up of noise, and poor color rendering further reduce the quality of the A50's zoom shots.
Flash performance is a strength for the A50, and although target exposures are a little high for both flash-only and mixed lighting shots, they remain acceptable and ensure nice bright results. Corner shading is reasonably well-controlled, too, but there is a strong difference in the level of noise between the center and corners of the frame in flash shots in which the edges have been brightened by image processing. Some luminance noise is also visible on faces in the center of the frame, but it is handled better there than in the corners. White balance is fairly neutral in flash shots, too, and although some slight desaturation is evident in flash-only shots, overall color rendering remains acceptable.
Our testers also found some image artifacts. The most problematic is ghosting, where subjects with even moderate movement often appear with a double image. We also found some ringing, flare, noisy edges, and geometric shifts where lines and patterns don't quite line up in some of our sample images.
Tested under controlled conditions in the lab, the A50's PDAF autofocus system performed well, consistently delivering in-focus images. It's not the fastest we've tested, but its response times of around 100ms in our outdoor (1000 lux) shots and indoor (300 lux) shots are well within acceptable limits. It was slower in low light (20 lux), often taking around 500ms (0.5 second) for the focus to lock on, which will make it a little more challenging to quickly grab a well-focused shot when the light is poor.
The A50 achieves a Video score of 79 points. Its main strengths for movies are pleasant color with generally accurate white balance, and well-controlled noise in both outdoor and indoor lighting conditions—although both color and noise control deteriorate noticeably in very low light. Noise is particularly well-controlled in flat areas of uniform color, where a visible build-up of luminance noise is often distracting in smartphone videos. On the A50, a coarse noise becomes visible only in low-light videos.
Target exposures are generally accurate and pleasant in the A50's videos, too, so again, it's only in low-light conditions between 1 and 20 lux where serious under-exposure becomes obvious. We observed some exposure instabilities in all conditions, however, and dynamic range is very limited, so you'd be best off seeking more balanced lighting conditions when shooting video.
The main areas for improvement with video concern autofocus, detail, and stabilization. Autofocus instabilities are common, with frequent and unnecessary refocusing easily triggered by small changes in the scene, and autofocus tracking is relatively poor in all lighting conditions. The A50's stabilization system is fairly effective for static handheld videos and with moderate panning movements, but recording while walking results in strong judders and residual high-frequency motion with every step. Detail is also low generally, with visible differences in the sharpness between frames; and obvious artifacts affect the integrity of videos particularly indoors and in low light.
Samsung Galaxy A50 outdoor video
Conclusion
Packing a large 6.4-inch AMOLED display, the Exynos 9610 chipset, and a triple-camera setup, the Samsung Galaxy A50 has plenty for the budget-conscious smartphone enthusiast to get excited about. Under the rigors of our rear-camera testing, however, the A50 can't match the performance of some of the best mid-range devices and certainly not the image quality of the latest flagship offerings. It's best in bright sunny conditions, where exposure, dynamic range, and color are good, and bokeh shots are very acceptable. In cloudy or low-light conditions, though, it's not quite as effective with stills or video, and we found zoom shots to be a particular weakness.
Pros
Vivid and pleasant color in bright sunny conditions
Quite wide dynamic range
Generally fast and repeatable autofocus
Well-exposed faces in backlit conditions
Good color and accurate white balance using flash
Pleasant color outdoors and indoors (Video)
Well-controlled noise outdoors and indoors (Video)
Fairly efficient stabilization of static handheld videos (Video)
Cons
Low level of detail
Autofocus failures in low light
Low detail and color casts in zoom shots
Green and pink color casts outdoors and indoors
Geometric shift artifacts and localized low detail artifacts often visible
Slightly high target exposure using flash
Autofocus instabilities with frequent refocusing and overshooting (Video)
Strong residual high-frequency motion visible with walking movement (Video)
Low level of detail (Video)
Visible exposure instabilities in all conditions (Video)
Coarse noise artifacts in low light (Video)
Scene integrity artifacts under indoor and low-light conditions (Video)
In the Press