We've already tested the camera of the Exynos-powered international version of Samsung's new S-series flagship, the Galaxy S21 Ultra 5G. In this review, we take a close look at the version of the S21 Ultra 5G that uses a Qualcomm Snapdragon 888 chipset and is marketed primarily in North America and China.
Chipsets aside, the Exynos and Snapdragon versions are identical, with both featuring S-Pen stylus support and a 6.8-inch Dynamic AMOLED 2x display with 20:9 aspect ratio, 3200 x 1440-pixel resolution, and flexible frame rates up to 120 Hz.
For the camera, both models combine two dedicated tele-lenses (72- and 240-mm equivalent) with a standard wide and ultra-wide camera. That's an interesting modification over last year's S20 Ultra, which came with a single 103 mm-equivalent periscope tele-lens.
Let's see how the Samsung Galaxy S21 Ultra 5G (Snapdragon) compares to its Exynos cousin and to some major competitors from rival brands.
Key camera specifications:
Ultra-wide: 12 MP 1/2.55″ sensor, 1.4μm, 13 mm-equivalent f/2.2-aperture lens, dual-pixel AF
Tele 1: 10 MP 1/3.24″ sensor, 1.22μm 72 mm-equivalent f/2.4-aperture lens, dual-pixel AF, OIS
Tele 2: 10 MP 1/3.24″ sensor, 1.22μm 240 mm-equivalent f/4.9-aperture lens, dual-pixel AF, OIS
LED flash
Video: 4320p/24 fps, 2160p/60/30 fps (2160p/60 fps tested), HDR10+
About DXOMARK Camera tests: For scoring and analysis in our smartphone camera reviews, DXOMARK engineers capture and evaluate over 3000 test images and more than 2.5 hours of video both in controlled lab environments and in natural indoor and outdoor scenes, using the camera's default settings. This article is designed to highlight the most important results of our testing. For more information about the DXOMARK Camera test protocol, click here. More details on how we score smartphone cameras are available here.
Test summary
Scoring
Sub-scores and attributes included in the calculations of the global score.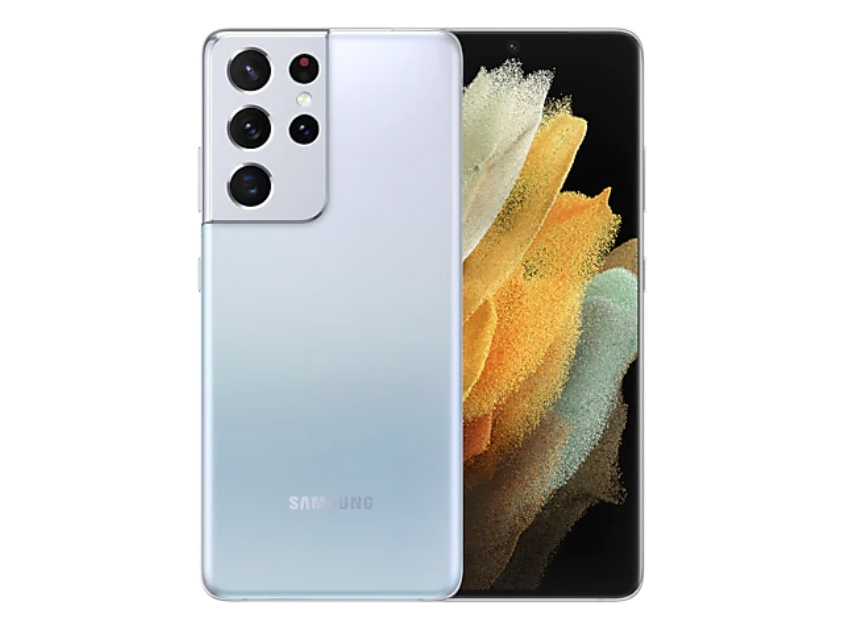 Samsung Galaxy S21 Ultra 5G (Snapdragon)
117
camera
Use cases & Conditions
Use case scores indicate the product performance in specific situations. They are not included in the overall score calculations.
Outdoor
Photos & videos shot in bright light conditions (≥1000 lux)
Indoor
Photos & videos shot in good lighting conditions (≥100lux)
Lowlight
Photos & videos shot in low lighting conditions (<100 lux)
Friends & Family
Portrait and group photo & videos
Please be aware that beyond this point, we have not modified the initial test results. While data and products remain fully comparable, you might encounter mentions and references to the previous scores.
With a DXOMARK Camera overall score of 123, the Samsung Galaxy S21 Ultra 5G (Snapdragon) achieves two points more than the Exynos model but is still some ways off the current best-in-class models and doesn't make it into our current top ten ranking.
Its Photo score of 129 is one point higher than for the Exynos device. This is mainly based on better texture and noise as well as a slightly better preview image. Autofocus performance is a little worse with the Snapdragon chipset, however.
The Snapdragon model also scores two points higher for Zoom, with slightly better results in both the tele and wide categories. The score is four points higher for Video, with the Snapdragon-powered camera delivering better results for autofocus, texture, and stabilization. On the downside, noise is a little worse than on the international Exynos version.
Still images captured on the Samsung Galaxy S21 Ultra 5G (Snapdragon) show good exposure in most conditions, and a fairly wide dynamic range means the camera deals well with difficult high-contrast scenes. This said, highlight clipping can often be seen in backlit conditions, and exposure can be unstable between shots, especially when shooting in HDR conditions.
The camera delivers vivid colors and nice skin tones with an overall color rendering that is similar to the Exynos model's, but there are more white balance casts in low light. In terms of texture/noise, the Snapdragon model is an improvement over the Exynos variant, with better detail rendering and lower noise levels. Fine detail is well preserved and noise is mostly visible only in low light.
The difference between the Snapdragon version and the international Exynos-powered version is even more visible in low light. In this scene the Snapdragon device produces noticeably lower noise levels than the Exynos version.
Image artifacts are reasonably well controlled, but strong aliasing as well as color fringing and ghosting can be found in some images that are captured in bright light outdoors.
Autofocus is an area where the performance of the Snapdragon device drops slightly behind the Exynos-powered model, with occasional autofocus failures and focus noticeably slowing down in high-contrast conditions. In this graph you can see that the Samsung Galaxy S21 Ultra 5G (Snapdragon) takes almost a second to capture an image after the shutter has been pressed in daylight conditions. This is slower than the Exynos phone (which also doesn't offer zero shutter lag and therefore isn't the quickest either).
Images captured in bokeh simulation mode show a slight lack of detail, and there is some variance between shots in terms of the strength of the blur applied to the background as well as of the shape of spotlights in the background.
The phone's preview image is very similar to the Exynos version's, with very good zoom smoothness and similar exposure to the final capture.
Tele-zoom image quality is fairly good across a wide range of zoom factors, but not quite on the same level as the best devices in this category, despite the Samsung's dual-tele approach. In this close range studio shot (approximately 2x), the Snapdragon device does better at preserving fine detail than its Exynos counterpart. However, both Samsung phones cannot quite keep up with the Huawei Mate 40 Pro.
At medium range (approximately 3x), both Samsungs deliver good detail but noise is visible, too. The Huawei captures a noticeably cleaner image.
At long range (approximately 12x), things change and the S21 Ultra 5G (Snapdragon) delivers the best result, making the Samsung a good option for those who take a lot of images at maximum tele settings.
Like the Exynos version, we tested the Samsung Galaxy S21 Ultra 5G (Snapdragon) at 4K resolution and 60 frames per second. Video clips recorded on the Samsung in decent light conditions show good exposure but can be underexposed in low light. Dynamic range is good but not on the same level as the best in class.
Like for still images, video color rendering is pretty close to the Exynos version. However, our testers noticed some unnatural skin tones on the Snapdragon device, caused by a blueish white balance under indoor lighting, and some slight color casts when shooting outdoors in bright light.
On the other hand, the video autofocus performs better than on the Exynos device and is one of the camera's strong points, thanks to good tracking and stability. The level of detail could be better for 4K recording, though, and is some way off the best devices in this class. Excessive ringing, most visible along high-contrast edges, also reduced the quality of texture tendering.
Noise remains a weakness, as it is visible in all light conditions. In low light, luminance noise becomes more intrusive and coarse, and some chroma noise is thrown into the mix as well.
On the plus side, the 60 fps recording means smooth motion and video stabilization is pretty efficient and counteracts camera motion well. Jello effects and frame shifts are better controlled than on the Exynos version as well, but a sharpness difference between frames can be quite noticeable, especially when recording under indoor conditions.
Samsung Galaxy S21 Ultra 5G (Snapdragon), outdoor video
Samsung Galaxy S21 Ultra 5G (Exynos), outdoor video
Apple iPhone 12 Pro Max, outdoor video
Conclusion
When we reviewed the Exynos version of the Galaxy S21 Ultra 5G, we said that given the top-end specifications of the device, we would have expected a higher camera score. The same is true for the Snapdragon version sold in North America, China and a few other markets.
The Samsung Galaxy S21 Ultra 5G (Snapdragon) is capable of capturing nice photos and videos in most situations. It is also very slightly better than its Exynos counterpart across pretty much all test areas, but still lags behind most direct competitors from rival brands.
Pros
Accurate exposure and fairly wide dynamic range
Good detail in outdoor and indoor shots and videos
Vivid color and nice skin tones
Good image quality with the ultra-wide camera
Fast autofocus with good tracking in videos
Effective video stabilization
High frame rate results in smooth videos.
Cons
Occasional autofocus failures, slow AF in HDR conditions
Noise in low light
Exposure instabilities in HDR conditions
Noise in videos at all light levels, including chroma and coarse luminance noise in low light
Occasional underexposure in video, especially in low light or backlit portrait scenes
White balance casts in videos, with occasional skin tone inaccuracies
In the Press