The Samsung Galaxy S23+ and Samsung Galaxy S23 share the same rear camera specs, as well the same chipset, so as expected, the results of the Samsung Galaxy S23+ camera were exactly the same as those of the Samsung Galaxy S23.
We've included a few examples from our testing to show the similarities between these two models. But for a more in-depth look at the Samsung Galaxy S23+ rear camera photo and video performance, we direct you to the full test results of the Samsung Galaxy S23 camera.
Overview
Key camera specifications:
Ultra-wide: 12MP 1/2.55″ sensor, 1.4µm pixels, f/2.2 aperture lens, Super Steady Video
Tele: 10MP 1/3.94″ sensor, 1.0µm pixels, f/2.4 aperture lens, PDAF, OIS
Scoring
Sub-scores and attributes included in the calculations of the global score.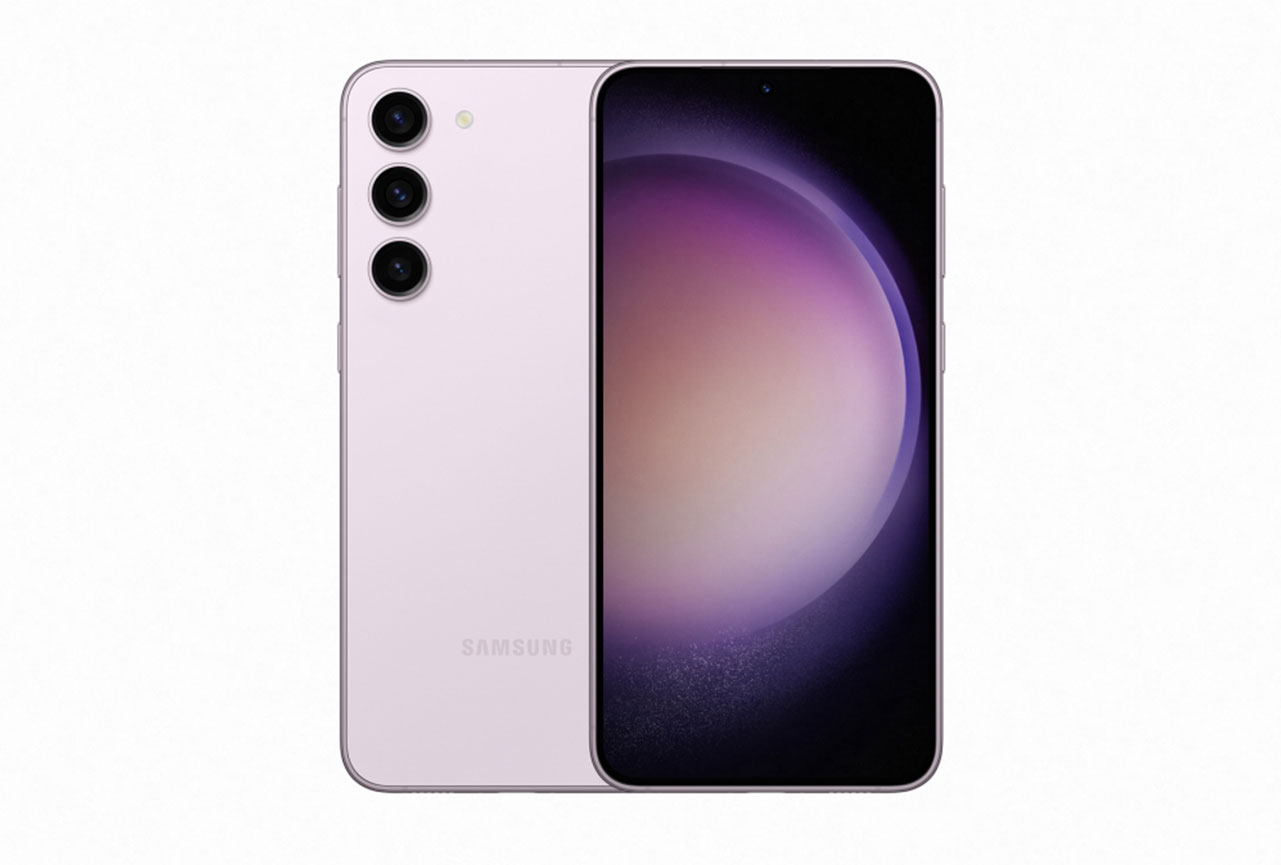 Samsung Galaxy S23 Plus (Snapdragon)
133
camera
Use cases & Conditions
Use case scores indicate the product performance in specific situations. They are not included in the overall score calculations.
Outdoor
Photos & videos shot in bright light conditions (≥1000 lux)
Indoor
Photos & videos shot in good lighting conditions (≥100lux)
Lowlight
Photos & videos shot in low lighting conditions (<100 lux)
Friends & Family
Portrait and group photo & videos
Position in Global Ranking
29
th
2. Apple iPhone 15 Pro Max
154
9. Apple iPhone 14 Pro Max
146
12. Apple iPhone 13 Pro Max
141
15. Samsung Galaxy S23 Ultra (Snapdragon)
140
20. Vivo X80 Pro (Snapdragon)
137
24. Samsung Galaxy S22 Ultra (Snapdragon)
135
24. Vivo X80 Pro (MediaTek)
135
29. Samsung Galaxy S23 Plus (Snapdragon)
133
29. Samsung Galaxy S23 (Snapdragon)
133
35. Apple iPhone 12 Pro Max
131
35. Samsung Galaxy S22 Ultra (Exynos)
131
44. Samsung Galaxy Z Fold5
128
46. Asus Smartphone for Snapdragon Insiders
127
46. Samsung Galaxy Z Flip5
127
50. Vivo X70 Pro (MediaTek)
126
54. Samsung Galaxy S22+ (Exynos)
125
58. Samsung Galaxy Z Fold4
124
60. Apple iPhone 11 Pro Max
122
65. Samsung Galaxy Z Fold3 5G
120
65. Samsung Galaxy S22 (Exynos)
120
70. Samsung Galaxy S21 Ultra 5G (Snapdragon)
117
70. Samsung Galaxy S21 FE 5G (Snapdragon)
117
70. Samsung Galaxy S21 5G (Snapdragon)
117
75. Vivo X60 Pro 5G (Snapdragon)
116
78. Samsung Galaxy S21+ 5G (Snapdragon)
115
78. Samsung Galaxy S21 Ultra 5G (Exynos)
115
87. Xiaomi Redmi Note 12 Pro+ 5G
113
90. Samsung Galaxy Z Flip4
112
92. Samsung Galaxy Z Flip3 5G
111
92. Samsung Galaxy S21+ 5G (Exynos)
111
92. Samsung Galaxy S21 5G (Exynos)
111
97. Vivo X60 Pro 5G (Exynos)
108
100. Samsung Galaxy A54 5G
107
103. Xiaomi Redmi Note 12 Pro 5G
102
105. Motorola Edge 30 Pro
101
107. Apple iPhone SE (2022)
100
114. Samsung Galaxy A34 5G
92
117. Samsung Galaxy A52s 5G
88
117. Samsung Galaxy A52 5G
88
119. Samsung Galaxy A33 5G
85
122. Samsung Galaxy A53 5G
79
123. Xiaomi Redmi Note 11 Pro 5G
78
127. Honor Magic5 Lite 5G
74
129. Samsung Galaxy A23 5G
70
130. Xiaomi Redmi Note 12 5G
69
133. Samsung Galaxy A14 5G
67
134. Motorola Moto G62 5G
66
135. Xiaomi Redmi Note 11S 5G
65
137. Xiaomi Redmi Note 12
63
140. Honor Magic4 Lite 5G
61
142. Xiaomi Redmi Note 11
60
148. Xiaomi Redmi 10 2022
51
150. Samsung Galaxy A22 5G
48
Position in Ultra-Premium Ranking
28
th
2. Apple iPhone 15 Pro Max
154
9. Apple iPhone 14 Pro Max
146
12. Apple iPhone 13 Pro Max
141
15. Samsung Galaxy S23 Ultra (Snapdragon)
140
19. Vivo X80 Pro (Snapdragon)
137
23. Samsung Galaxy S22 Ultra (Snapdragon)
135
23. Vivo X80 Pro (MediaTek)
135
28. Samsung Galaxy S23 Plus (Snapdragon)
133
31. Apple iPhone 12 Pro Max
131
31. Samsung Galaxy S22 Ultra (Exynos)
131
38. Samsung Galaxy Z Fold5
128
40. Asus Smartphone for Snapdragon Insiders
127
40. Samsung Galaxy Z Flip5
127
45. Samsung Galaxy S22+ (Exynos)
125
47. Samsung Galaxy Z Fold4
124
49. Apple iPhone 11 Pro Max
122
52. Samsung Galaxy Z Fold3 5G
120
56. Samsung Galaxy S21 Ultra 5G (Snapdragon)
117
57. Samsung Galaxy S21+ 5G (Snapdragon)
115
57. Samsung Galaxy S21 Ultra 5G (Exynos)
115
62. Samsung Galaxy Z Flip4
112
63. Samsung Galaxy Z Flip3 5G
111
63. Samsung Galaxy S21+ 5G (Exynos)
111
Pros
Fairly wide dynamic range
Accurate color rendering in most conditions
Fine details preservation in all conditions
Good detail preservation at close and medium range in outdoor and indoor conditions
High focus-tracking capabilities in video