At DXOMARK we test a large number of smartphone cameras every year, covering many brands and models across the spectrum, from budget to high-end. If you want to find out about a specific model's overall camera performance compared to the competition, you can simply check our DXOMARK Camera ranking. For those who have more specific imaging requirements, it's best to dive deeper and have a closer look at the sub-scores as well. And that's exactly what we've done in compiling the list below. So without further ado, here are the best smartphone cameras of 2020, by category: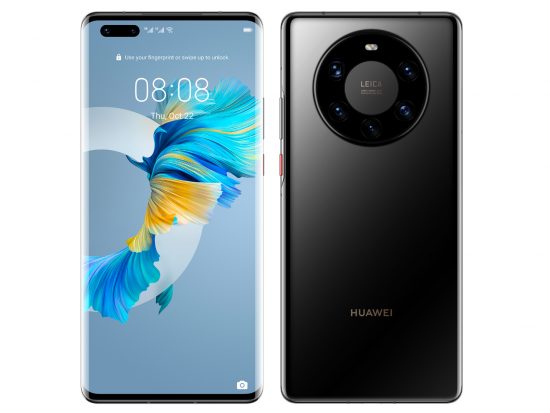 We have hardly been disappointed by the cameras in Huawei flagship models over recent years and the Mate 40 Pro+ is no exception. The latest model's outstanding overall performance builds on a a class-leading Photo score of 144 and achieves excellent results for pretty much all Photo attributes.
The Mate 40 Pro+ is outstanding for night shots, achieving the highest score in this category to date. Dynamic range remains wide down to very low light, which is something that most rivals struggle with. In addition, texture and noise are well balanced when capturing night scenes. Additionally the camera is capable of recording good exposures even in very low light.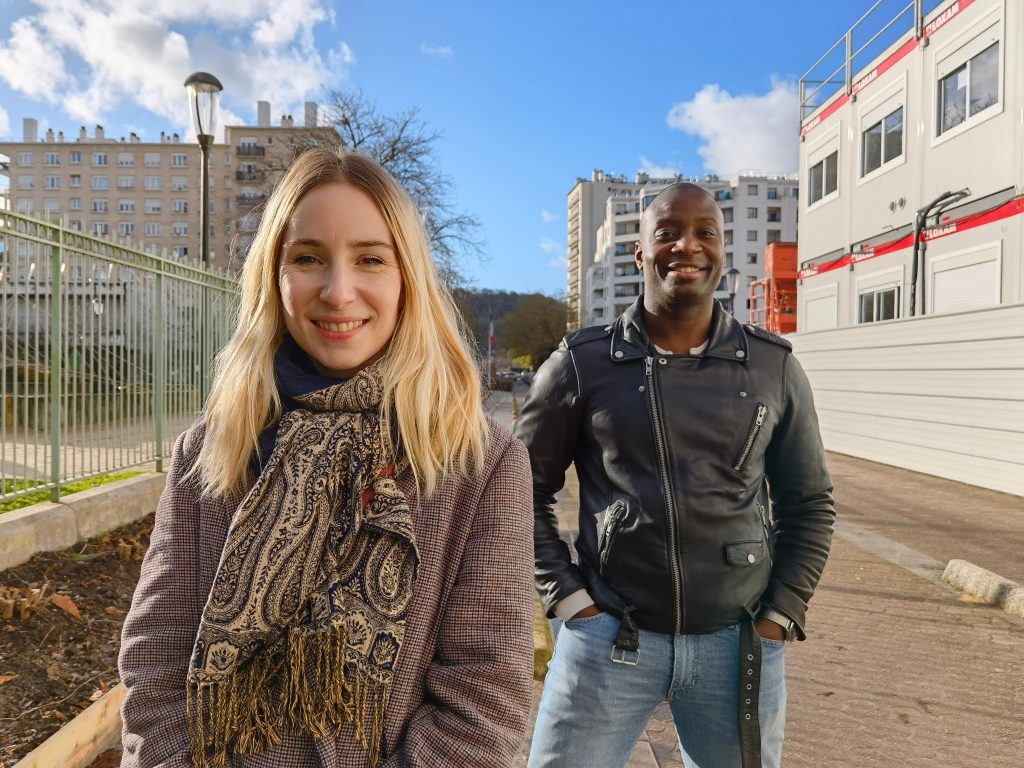 The Huawei Mate 40 Pro+ camera delivers nice colors and natural skin tones in pretty much all shooting conditions.
The camera also offers a great tradeoff between texture and noise, with good detail and low levels of noise in images captured across all light levels. Sharpness is further helped by an accurate autofocus system that locks on without delay when shooting with the primary camera. The Mate 40 Pro+ portrait mode does a good job of creating a natural-looking bokeh simulation that doesn't look far off from something a DSLR and fast lens could capture. Our testers were particularly impressed by the depth estimation that works well even with hair and other complex subjects.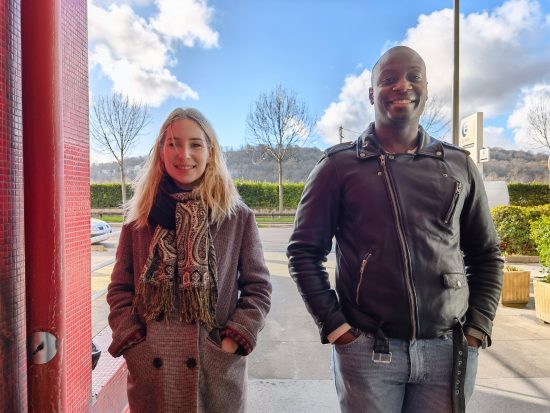 Dynamic range is outstanding, even in challenging backlit scenes.
Both artifacts and preview are areas where the camera still leaves room for improvement. Artifacts such as color quantization, aliasing, and ghosting can often be spotted, and the preview image often fails to give you an accurate impression of the final capture. Our testers also observed field-of-view jumps and exposure instabilities in the preview image when zooming. Within the big picture, those shortcomings are minor, though, and the Huawei Mate 40 Pro+ is currently the best option for smartphone still image shooters.
Also consider: With a Photo score of 138, the Apple iPhone 12 Pro comes very close to the Mate 40 Pro+ but trails the Huawei slightly in a number of test areas. The difference is most noticeable in dynamic range, where the Apple phone isn't quite on the same high level as the Mate 40 Pro+. On the other hand, the iPhone really excels for autofocus and preview. Apple's new LiDAR laser sensor makes sure focus sets accurately on the right subject in all light conditions. The preview image in the camera app is as close to the final capture as it currently gets, even in difficult HDR scenes or when shooting in bokeh simulation mode. Huawei's own Mate 40 Pro also comes very close to the Plus model in all Photo categories, making it a good alternative for Photo capture.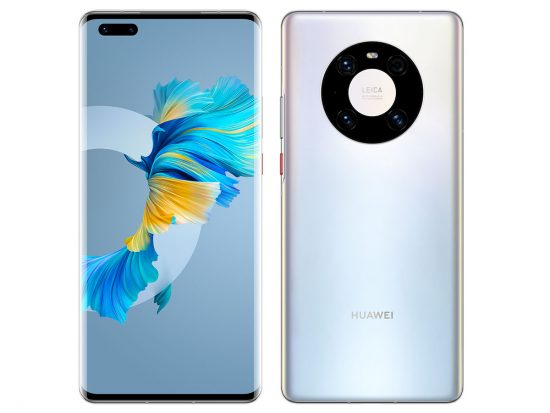 The Mate 40 Pro is not only the best choice for still images, but with a score of 116, it also leads our Video ranking, making it a true imaging all-rounder. Like most flagship phones these days, the Mate 40 Pro records at 4K resolution and the footage offers rich detail and low noise levels in all conditions. There's little to complain about video color, either, thanks to nice color rendering, a reliable auto white balance system, and smooth adjustments in changing light conditions. Exposure is good, too, even in low light, making the Huawei a great option for shooting video at indoor social gatherings and similar events.
The autofocus system also works very accurately and adapts smoothly to changes in subject distance. This helps avoid any unwanted focus jumps or pumping. The effective video stabilization further helps create an almost cinematic effect. Mate 40 Pro video footage looks very smooth and stable, which is particularly noticeable when panning or when on the move while recording.
The Mate 40 Pro's 4K video footage offers very good detail, and video stabilization is particularly good.
Video dynamic range for video is not quite on the same level as for still images and some highlight clipping can occur in difficult high-contrast scenes, but the Mate 40 Pro has that in common with most of its rivals. The stabilization is taken to its limits when walking while recording in low light, but these are extremely challenging conditions that most phones would struggle in. Our testers also observed video artifacts, including color quantization and ghosting effects, but these are really minor quibbles. Overall, the Mate 40 Pro is currently our recommendation for vloggers and other mobile video shooters.
Also consider: The Huawei Mate 40 Pro+ is a very close second in our Video ranking, recording very similar results to its cousin Mate 40 Pro. If you are after an alternative brand, the Apple iPhone 12 Pro Max is an excellent option, too. With 113 points, it scores slightly lower than the Mate 40 Pro across all video attributes but differences are almost marginal and the new top-end iPhone will let you record high-quality video clips in pretty much any scenario. Thanks to Dolby Vision HDR support, dynamic range is particularly impressive when clips are played back on a compatible display.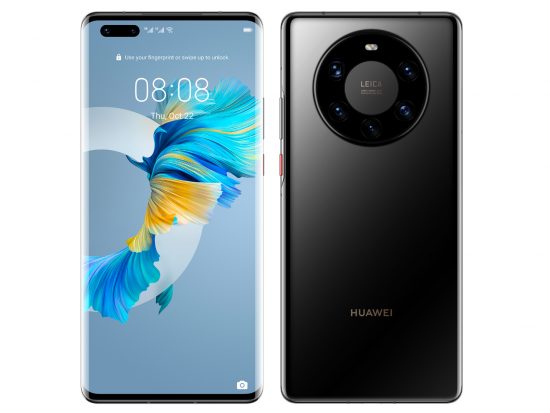 As mentioned in the Photo section, the Mate 40 Pro+ is also an outstanding choice for photographers who like to capture nightscapes and low light portraits. It achieved the by far highest score in the Night category to date, thanks to excellent dynamic range in low light shots as well as very good texture and low noise levels.
Night landscape exposure are good down to very low light levels, too, and in portraits the subject is nicely exposed in both flash-auto mode (where the flash usually triggers for portraits) and with the flash switched off. Overall, the Mate 40Pro+ is unrivalled among smartphones in challenging low light situations.
Also consider:
The Huawei P40 Pro and Xiaomi Mi 10 Ultra tie for the number two top spot in the Night category with a night score of 72, both offering excellent image quality when shooting in very low light and at night. They cannot quite match the Mate 40 Pro+ but are still great options for smartphone photographers who want to keep shooting after nightfall.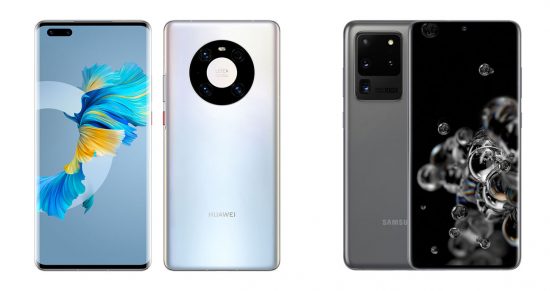 The Huawei Mate 40 Pro and Samsung Galaxy S20 Ultra 5G both achieved a score of 75 for their bokeh modes and jointly occupy the top spot for this category. The Mate 40 Pro's portrait mode does a good job at creating a natural-looking bokeh simulation that doesn't look far off from something a DSLR and fast lens could capture. Our testers were particularly impressed by the depth estimation that works well even with hair and other complex subjects. Exposure and color are nice, too, making for very nice-looking portrait images overall. If you'd prefer to go with a top-of-the-line mode, the Huawei Mate 40 Pro+ achieves nearly identical results in this category.
Portrait mode is also one of the strengths of the S20 Ultra 5G, with bokeh images that display vivid and pleasant color, accurate exposure with wide dynamic range, and good detail. Noise is controlled well, too, with nice uniformity across both sharp and blurred areas.
Repeatability is good, with the S20 Ultra applying bokeh effects consistently in portrait mode, and results are pleasant in outdoor and indoor lighting conditions. Depth estimation is fairly accurate; and although some slight segmentation artifacts, including halos, are occasionally visible, it does a good job on the whole. It also applies strong blur effect, which can look quite striking; and together with big, well-contrasted spotlights and a good blur gradient effect, the overall results are excellent.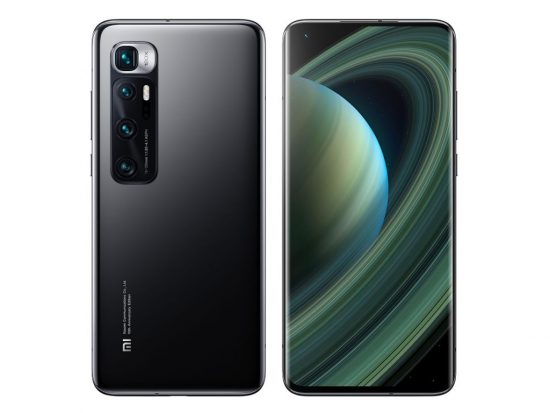 With a tele score of 133, the Xiaomi Mi 10 Ultra is also our number one pick for tele-zoom enthusiasts. Dual tele-lenses ensure that the Mi 10 Pro performs well at any zoom distance; image quality in general is outstanding, and detail is very good across the zoom range.
Compared to the output of most of the competition, Mi 10 Ultra zoom images are impressive, with lots of detail, especially at close, long, and very long zoom distances. At medium zoom factors (around 4x) the Xiaomi images have very good detail towards the center of the frame, but there is some fall-off in sharpness towards the edges, caused by image fusion.
Some strong luminance noise is also visible in some images and our testers also observed an occasional loss of texture on small surfaces, but those minor quibbles aside, the tele-lens is a key strength on the Mi 10 Ultra.
Also consider:
With 129 points, the Huawei Mate 40 Pro+ is the current number 2 for tele-zoom, and getting very close to the Xiaomi. Like its main rival in this category, it offers dual tele-lenses for consistent image quality across the tele range. Detail and noise levels on tele shots are very good, especially at close and medium range. Autofocus on the long tele module can be a little slow but if you give it the time it needs, results re accurate.
If you're specifically looking for good long-tele capabilities the Oppo Find X2 Pro and Vivo X50 Pro+ are also worth a closer look.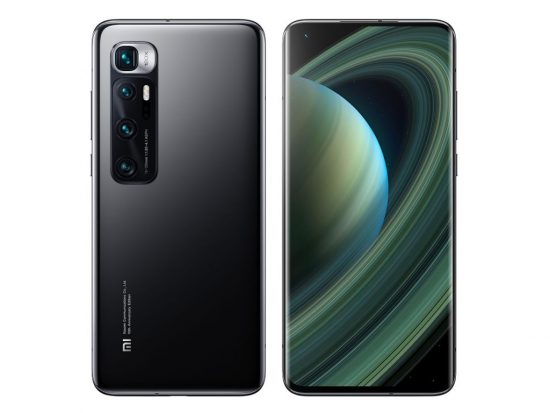 Ultra-wide cameras have to strike a balance between offering a wide field of view and general image quality characteristics such as texture/noise, sharpness across the frame, and vignetting. With a wide score of 53, the Xiaomi Mi 10 Ultra is better at balancing these factors than than all of its competitors that we have tested.
With a measured 35 mm-equivalent focal length of 12.5 mm, the Mi 10 Ultra not only offers the widest ultra-wide camera we have seen, it also gets all image quality basics right, delivering very good target exposure and a wide dynamic range, as well as pleasant color. Xiaomi uses a comparatively weak distortion correction. As a result, sharpness is pretty good even in the corners but, some distortion is still visible. Detail and noise are not on the same level as a good primary camera, but are pretty good for an ultra-wide, and image artifacts such as ringing and chromatic aberrations are pretty well under control, too.
All this makes the Xiaomi our top option for photographers who love super-wide-angle images. There are slightly better options in terms of texture/noise and dynamic range (for example, most recent Huawei high-end phones) but none of them come close to the Mi 10 Ultra's mega-wide field of view.
Also consider:
With 52 points the Huawei Mate 40 Pro+ is the current number two in the Wide category. It comes with an important improvement over previous high-end Huawei devices: The field of view has increased noticeably from 18 to 14 mm. Combined with well-controlled noise and good detail, that makes for one of the very best ultra-wides we have tested.